Technology hasn't just opened kids up to dangers of online predators. It's also caused a problem for family finances. Mobile data usage is one of the most common reasons for expensive phone bills, sometimes in the hundreds or thousands of dollars.
You need to monitor mobile data usage to help keep the costs down, and in some cases control it. Here are the top tips to control mobile data usage to make it fair for everyone in the family.
Start With Prepaid Phones
Prepaid phones don't exactly give the best deals and can work out more expensive, but they are also the best way to control your kids' mobile data usage. It's possible to give them a monthly or weekly allowance for the phone. Your kids can make a decision how that allowance is used.
This could be with the 30-day rolling contract, allowing some free minutes or at least keeping texts and calls free so they can get in touch in an emergency. It could also be just through simple credit top ups on a weekly basis to help them learn the value of money.
If they run out of their allowance, they will have a choice: either topup with their own money or not have a phone for the rest of the week/month. They'll soon learn the value of money and how to budget.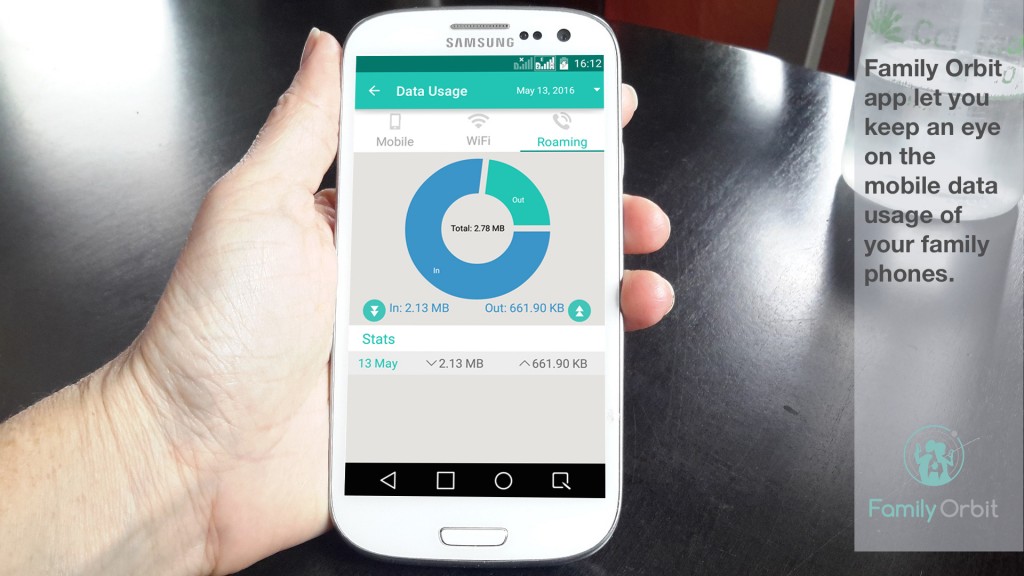 Invest in a Program
Depending on your network provider, there may be programs available to help monitor and control mobile data usage. These programs are for all aspects of the phone, too, helping to control texts and calls made within a month.
The problem with this method is that your kids may feel controlled and spied on. They don't have the ability to make many of their own choices, and set budgets to help them learn to control their phone usage. The benefit of the option above is they learn about the real world.
Teach About WiFi Connection
Kids don't just have to connect to mobile data. It's worth teaching them about WiFi connections and how they will help save their budget.
This is a great way to teach kids about the signs to look out for in stores and helps them make choices when out and about. You may find that they barely touch their mobile data, because they are savvy enough; especially when they are at home.
The downside is you'll have to do more to monitor mobile data usage and even phone use. There are other risks to using internet on their phones.
Enable App Restrictions
Many apps and phones will offer the ability to add restrictions on phones. This is great for children who are too young to understand budgeting and mobile data, and really just want to play a game to keep out of your hair.
With the iPhone, you can set up a restriction code to prevent your children from accessing certain apps or doing certain things on the phone. You can set up a child-friendly section on some Android phones, making it impossible for children to access the apps you don't think they're ready for.
Of course, with codes comes some responsibility. Make sure your kids can't guess your codes to get around your restrictions.
Related: Should Parent Use Cell Phone Monitoring to Check on Their Kids?
You can monitor and control mobile data usage to keep the costs down. You can also keep kids safe. Check out Family Orbit for one of the best apps to monitor mobile data usage on the cell phones in your family to make sure everyone remains safe and the bank balance remains protected.