Giving your child access to their own cell phone is not something that most parents take lightly. It's very common these days for children and teens to have a mobile device, but that certainly doesn't mean that they should be able to use it without some degree of supervision. It's important for parents to be able to track child cell phone easily in order to ensure their safety. Here are some helpful ways that parents can monitor their child's cell phone and keep tabs on what they're viewing, sending, and sharing:
Use a family tracker app
With a phone tracker app installed on the cell phones of everyone in the family, parents can keep tabs on their kids, control the content that they have on their phones, and maintain a sense of security by seeing where their children are at any given time. It's one of the best tools that parents have at their disposal today. A tracker app offers a variety of features designed to give parents more control of their child's phone, as well as a sense of security in knowing where they are and what they're doing on the device.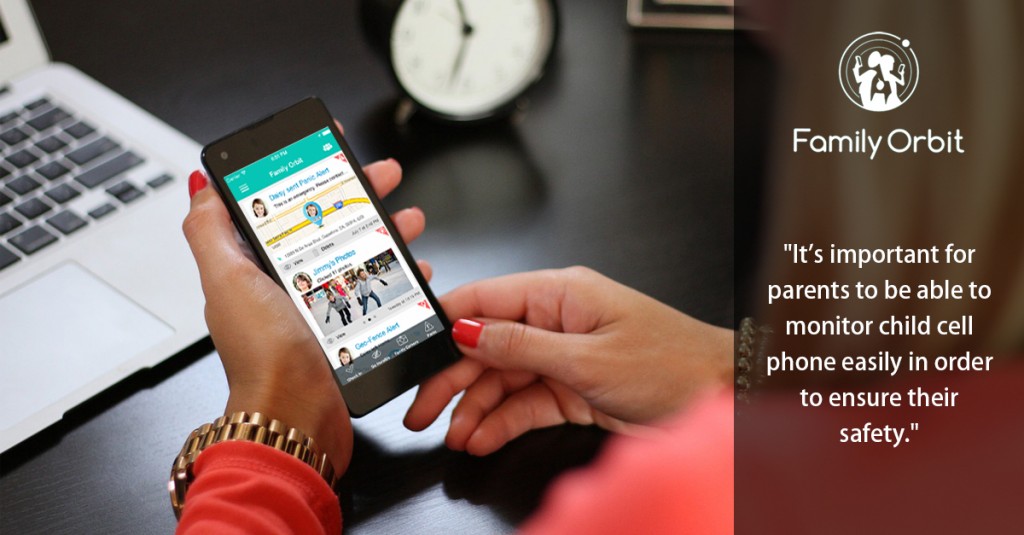 Monitor photos
One of the greatest concerns for parents today is that their teen will have access to inappropriate images on their mobile device. With a family tracking app that offers a feature to monitor photos, it's easy to control the photo content that a child sees. It allows parents to see what photos are being sent, received, and stored on the device. If a questionable image does appear, parents can take the time to talk with their teen about it, and to ensure that they understand why the content is not appropriate and needs to be removed.
View contacts
Teens are very likely to add many new contacts to their address book on their phone, as they are meeting people in social situations and making new friends at school. However, it's important for parents to be able to see who these new contacts are, and to question their child if something seems suspicious.
Ask to view the phone
While there are helpful ways to monitor the phone without actually having it in hand, parents should also simply ask to view their teen's cell phone from time to time. It may seem like an invasion of privacy to the child, but it's actually a good way to build trust. If a teen is hesitant about handing over their phone, this should be a red flag to parents that they may need to look a little more closely at what their child is up to.
Ultimately, it is a parent's responsible to ensure that their children are using their mobile devices properly. Giving a teen access to a phone and paying the monthly bill for it also means that moms and dads have the right to monitor the activity and content on it. By installing a family tracker app, parents can feel more at ease knowing that they can check up on their teen at any time.