Moving to a new home can be very exciting for families, but it can also be a little bit intimidating, especially if you aren't entirely familiar with the area. Parents have to take neighborhood safety into consideration, and it's up to them to help their children adjust to a new and different location. Here are some neighborhood safety tips that parents should share with their kids when moving somewhere new:
Meet the neighbors
Meeting your neighbors is one of the best ways to feel more comfortable in a new place. Take the time to say hello and introduce yourself and your children. Many neighbors will be happy to welcome you to the area, and may even share helpful insight about the street. This is also a great way for kids to meet one another and find new playmates. You may end up forming a strong connection with a neighbor, and they can even become a friend to your family.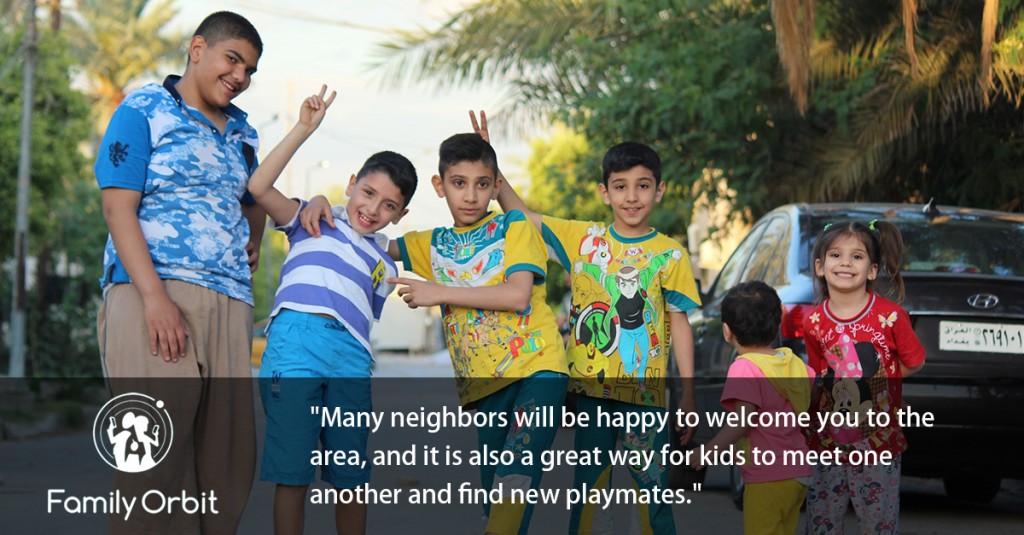 Teach kids their new address
Make sure that your children learn their new address, in addition to knowing their full name and phone number. It will take some practice and repetition for younger kids to memorize their new address, so be patient with them, and review it often. If you move to a new town or state, make sure that they know and understand that you're now living in an entirely different location than you were before.
Learn the route to school
Whether your child will be taking a bus or walking to and from school, it's important that the whole family is familiar with the route. Find out where the bus stop is in your neighborhood, and make a few practice trips walking to and from it before school starts. This will help your child to feel more comfortable with what will soon become their daily routine. Make sure they also know their bus number. If they will be walking to and from school, take a few family trips to walk the route so that everyone is aware of the best way to go, and how long it will take.
Related: 5 Tips for Parents to Help Children Walk to School Alone
Take a walking tour of the neighborhood
In addition to walking the route to school, spend some time exploring the neighborhood on foot so that everyone can familiarize themselves with the area. Point out street names and various landmarks, and make note of any busy roads or intersections. Set ground rules for the children about how far they are allowed to go without you, and what streets they need to avoid. A family locator app can be very helpful for parents in setting up geo fences to ensure that children aren't wandering outside of the designated safe zones.
By following these simple neighborhood safety tips, you can help your children to feel safer and more secure when you move to a new home. As a parent, you can have peace of mind knowing that your kids are familiar and comfortable with their new surroundings. By walking around, meeting neighbors, and getting to know the best path to school, kids can stay safe in their neighborhood.
Latest posts by Lauren May
(see all)