Families today often have very busy and sometimes conflicting schedules. With so much going on for both parents and their kids, it can be difficult to keep up with one another on a daily basis. A family locator app is an ideal tool to stay connected every day, as well as to provide safety and security for kids of all ages. Once the app is installed, it's just a matter of selecting and tapping on the options to get the information that you want about each person in the family group. Let's take a look at how the family locator app works:
See real-time locations for each person
The location feature is perfect for parents who want to see where their children are at any given time throughout the day or night. All you have to do is simply select a specific family member, and then pull up their location via GPS, which will display on the map. This will be the family member's current or last known location, and the time will also be indicated. Kids can also see where their parents are, giving them a sense of security. It's important to ensure that the GPS location service is turned on in everyone's phones so that their locations can be displayed.
The app enables you to see family members' location at a glance. It allows you to know the exact location and keep track of the whereabouts of your family members in real-time. You can know when a family member arrives or leaves a designated place. You can also easily locate children in case of an emergency or if they get lost. All you have to do is install the app and add the family members. To know the location, you simply select the specific family member to display their location,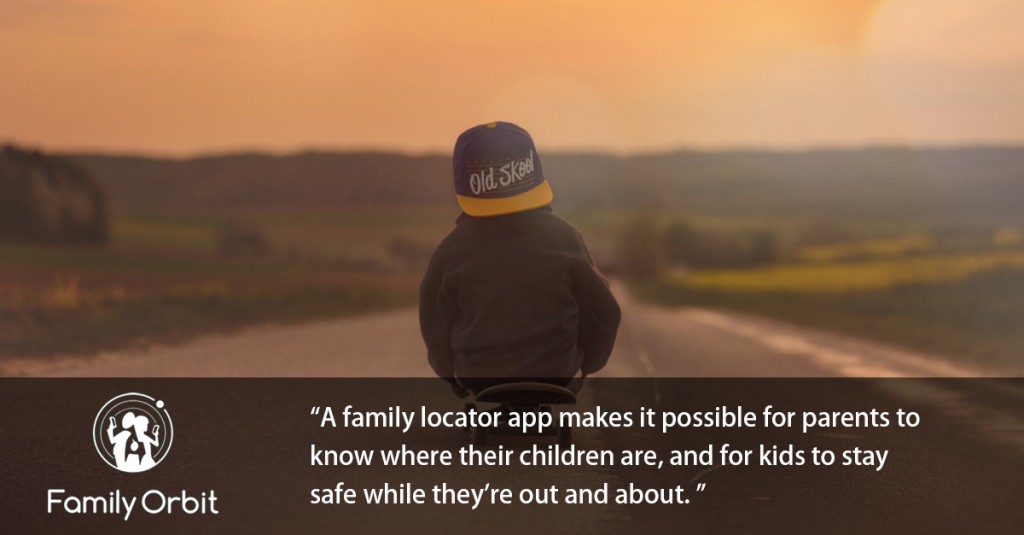 See where family members have been
Parents can also follow up on their children's locations throughout the day by using the location history feature. They can check up on where their teens where and what they may have been doing, and they can also make sure that their kids made it to certain destinations on time, like baseball practice, swim lessons, etc. While there may not be time to talk on the phone during the day, family members can at least quickly and easily take a look at where the others have been. It's also a useful tool in building trust between parents and kids since parents have the ability to verify if their children are telling the truth about the places that they've gone to.
Family GPS app tracker enables one to know where the family member was at a given point in time. You don't have to constantly log in every minute to stay current. All you have to do is check the location history from the app and you will see every place the person has been. You can easily monitor your kid's activity, for instance, if they skipped schools or after-school basketball training, and so much more.
Mobile Geofencing
Geofences are imaginary geographical boundaries that are set up in location applications to keep tabs on kids. Parents can define trusted geographical areas that are safe for their child, such that, once the kid leaves the defined areas; the parent gets notifications and is able to take appropriate measures. You can set multiple geofences for maximum safety. This tool can be applied to teenagers who are driving to ensure they don't go beyond certain areas.
Getting Alerts
The app enables you to receive scheduled location alerts. It sends you alerts when children check-in at a particular place and in case of any emergency. You can create places such as home or school, and you will receive a notification when a family member arrives or leaves the place or when the child needs you to pick them up. Speed alerts can also be set up to notify parents when their children exceed speed limits.
Chat with family members
The family chat feature allows everyone to communicate within a group text, as well as for individuals to text one on one with each other. It's a great way to keep everyone in the loop about the plans for the day, and for kids to check in and parents to check up on who is doing what. Parents can check their child's real-time location, and then write them in the chat to ask questions, confirm plans, and much more.
Related: Family GPS Tracker App – 5 Reasons You Should Consider Using One
Features designed to keep family members connected
Between work, school, social activities, and other obligations, parents and kids can find it hard to stay connected and keep one another informed throughout the day. Busy families need a smart, effective tool to communicate and check-in with one another. A family locator app makes it possible for parents to know where their children are, and for kids to stay safe while they're out and about.
Family members are always on the go – from parents being busy at work or running errands to children going to school and various other places. It's always important to know that every family member is safe wherever they are. The Family GPS tracking app is a simple way to locate your family members and stay connected to those who matter the most to you. With the app, you can easily keep track of your family hence have peace of mind.
The best GPS Tracking app: Family Orbit
Family Orbit is an easy-to-use app with the latest technology that enables you to get real-time locations of your family members. With an intuitive user interface, it is easy to use and navigate. This app contains all location features that enable you to know the real-time location of family members, as well as get notifications as scheduled and get speed alerts in case of over-speeding. It's compatible with Android and iOS devices. All you have to do is ensure that the device is GPS equipped and the GPS service is turned on to get exact coordinates.
A family is a priority to everyone, and as a parent, you can't help worrying about your kid's safety. The good news is you can install family locator app to monitor their movements and exact location. Choose the right application and use it to keep your family safe.