Many children now have iPhones so that parents can keep track of their location, for safety reasons, and to know the whereabouts. However, there is a real possibility that your child might lose their phone, or it may be stolen. There are many reasons why you may want to track your child's iPhone location history, but is it possible to do this with the in-built Find My utility?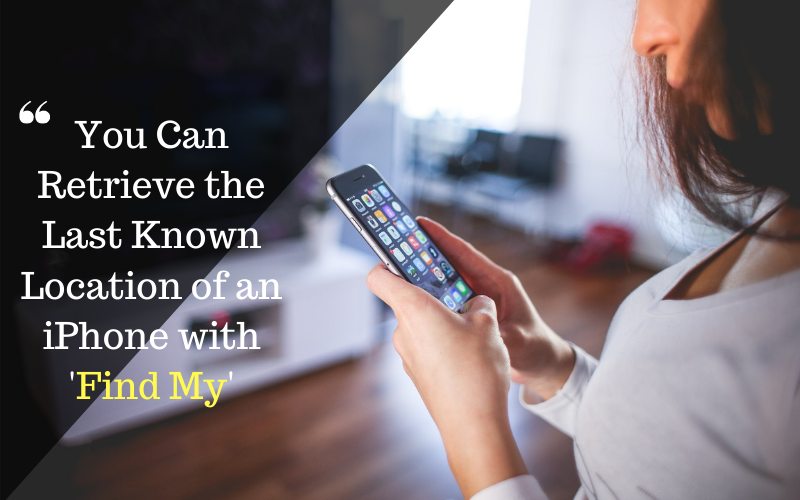 What is Find My iPhone?
Find My iPhone is a service that your iPhone is equipped with. It allows family groups and friends to see each other in real-time on a map; it can also track significant locations, send alerts, and more. It allows users to track a lost phone too. 
It also gives the location of other computers and MacBooks in the same iCloud. Find My iPhone has been combined into one application called Find My. 
Find My was introduced with iOS 13 and combines Find My Friends and Find My iPhone. Find My works in the same way as Find My iPhone and Find My Friends. 
Find My includes end-to-end encryption. This means without your permission, other people cannot access the location of your devices, and nor can Apple. A lost device can only be tracked by the owner. 
View Location History on the iPhone
You will need to set up the iPhone correctly to make sure that you can use the tracking functions. Here are the steps you will follow to view the location history on the iPhone with Find My iPhone turned on.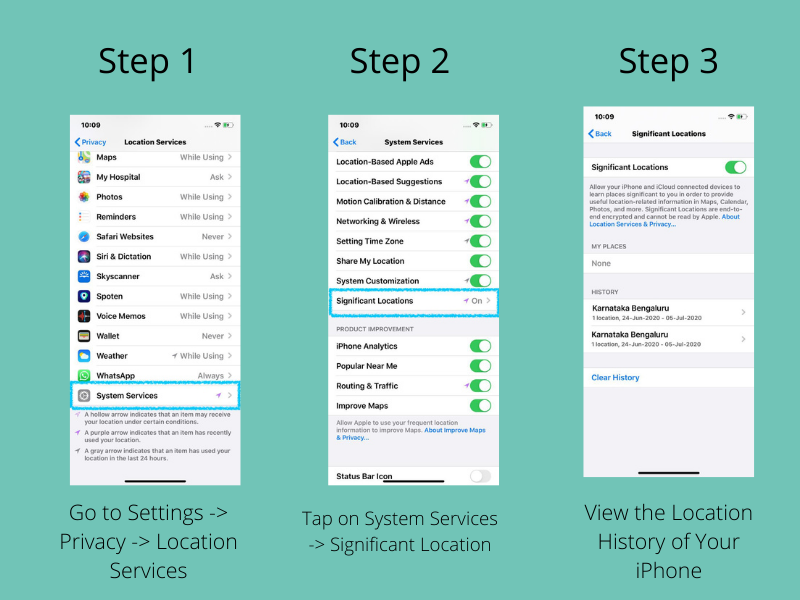 Open Settings

Scroll down to 'Privacy' and tap

Tap on Location Services

You will now see a list of apps and their various permissions settings. Now is a good time to decide which apps you will allow seeing location and when.  

Scroll to the bottom of those options and find System Services

You will see another list now of system services that use Locations.

From the list, find Significant Locations.
This will present you with a list of significant locations. You can check each one of these, and they will show you how long the phone was in each area and present a map too. 
How to view the current location with Find My?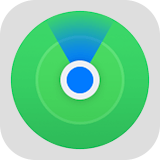 If you wish to see someone's current location on Find My, here are the steps that you will need to take. 
Unlock your iPhone

Navigate to the Find My icon. It looks like a green radar circle with a blue dot in the middle. 

Tap the icon

You will be presented with a menu at the bottom of the screen: People, Devices, Me. 

Tap on the name or the device that you wish to see the location of.  
You can share your location with your family members by using the Find My app. To share your location with people, here are the steps that you need to take.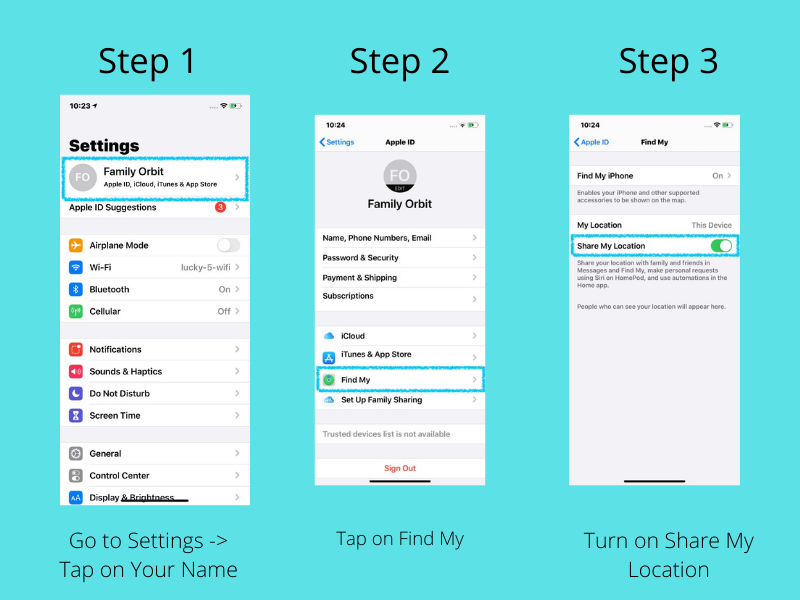 Go to Settings on your iPhone

Tap your name

Go to Find My and tap it.

Turn on Share My Location

Press Find My iPhone and then turn on Find My iPhone.
If you want to be able to see your device when it is offline, then you will need to Enable Offline Finding; you can also now switch on the last location being sent to Apple when the battery is low by tuning on Send Last Location. 
The Drawbacks of Find My iPhone 

There are a few drawbacks with Find My iPhone that are important to know. Server errors happen when your devices don't have good coverage you Find My can present you with an error. If that happens, it is impossible to locate your iPhone. 
A connection error happens when you are connected with an alternative iPhone, and this will also appear as an error, which means that once again, you are unable to locate the device. 
No location will appear on your devices from time to time too. This can be for no reason, lack of data or WiFi, or just a slow-loading application. 
A huge drawback is that you cannot view the location history. So if you have an iPhone with a specific idea to keep friends and family safe, then access to history can be an important part of that. It should be noted that significant locations and history are not the same things. You won't get a full history of where the iPhone or other device has been from the Significant Location menu. Find My was improved to be able to locate the device without WiFi or LTE, but users still have some issues. 
If you have iOS 12 or an older iPhone model, then you will find the Find My Friends and Find My iPhone are separate applications. This can make navigating to them with speed more difficult. Check out some alternatives to Find My iPhone.
Retrieve Location History from the iCloud With Family Orbit for iCloud
While iPhones are intuitive and provide many options in terms of tracking and location services, the drawbacks can be significant if you use those utilities to track friends and family, specifically your children. 
With Family Orbit, you can retrieve the location history from the iCloud
All you need to do is provide your Apple ID credentials in the secure online panel. The system will periodically fetch the location using the same technology as Find My iPhone. 
But it will also keep a log of all the recent locations and hence give you a timeline of the places you or your family members have been at any time of the day. 
This is a great feature for those who have busy teenagers that enjoy a bit more freedom—giving parents and guardians all of the information they need to keep their teenagers safe and secure. 
Family Orbit allows you to track the location history of your child's phone hassle-free without the need to install an app on the child's iPhone. 
How Family Orbit Works?
Setting up with Family Orbit is easy.
Get your free trial key here, and create your online account.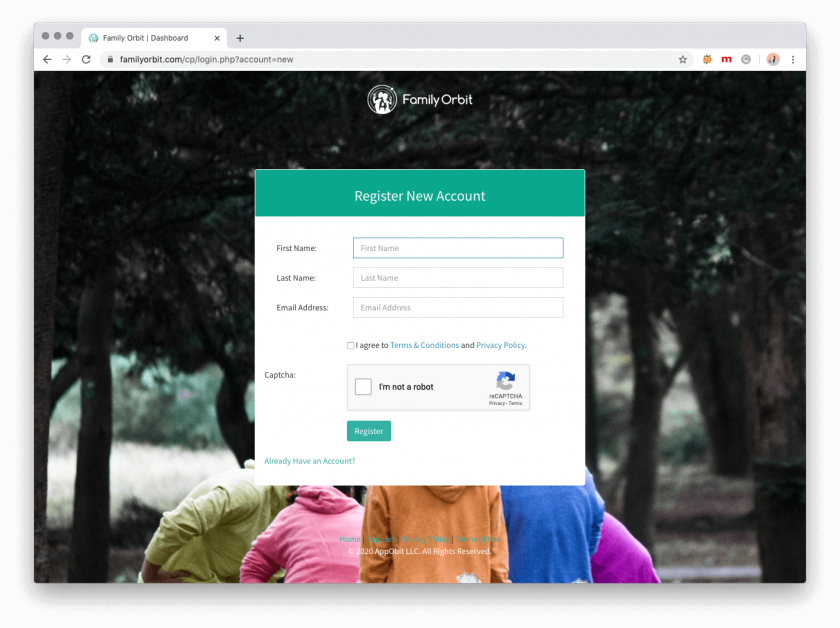 Once logged in, a wizard will pop up and you will be prompted to provide your child's Apple ID credentials. If the same is protected with 2FA, you will be then prompted for the 2FA code.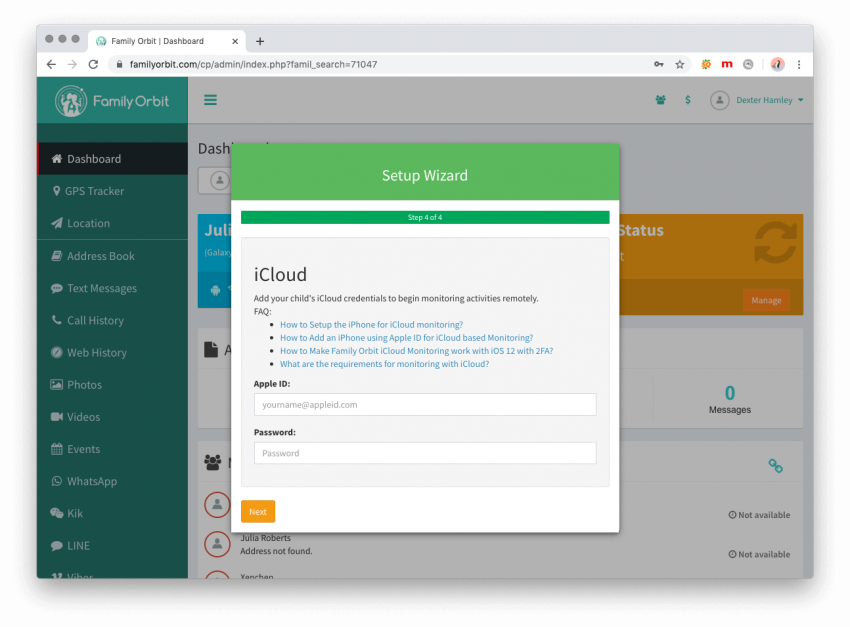 That's all. Once the Apple ID is authenticated, Family Orbit will fetch logs from the iCloud servers without the need to install any app on your child's phone.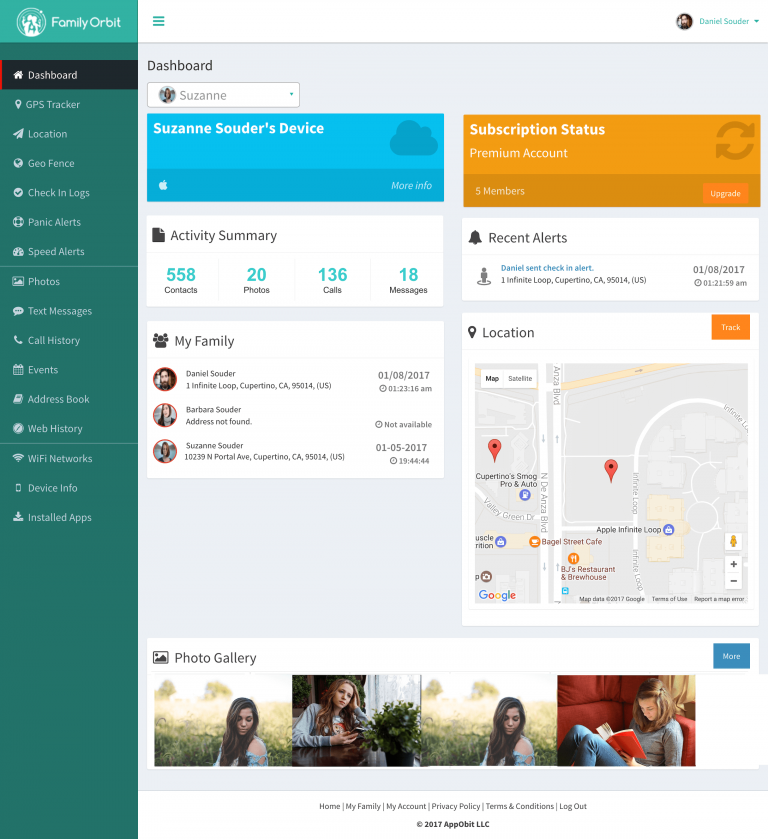 Unlike Find My iPhone, you get not only the last known location but also a history of all places your target phone has been in the last days.