Among the many apps that we rely on each day for their various features, family locator apps are among the most important. We're going to take a look at what makes them appealing and so important to families, as well as comparing some of the leading options out there to be downloaded today. Keep reading to find out more about this issue, the leading 'Find My' app, and what the best alternative to it might be.
Why Do You Need a Family Locator App?
First of all, we're going to look at why you should think about using a family locator app if you're not doing so already. Each of the benefits discussed below offers something important to your family and to you as a parent.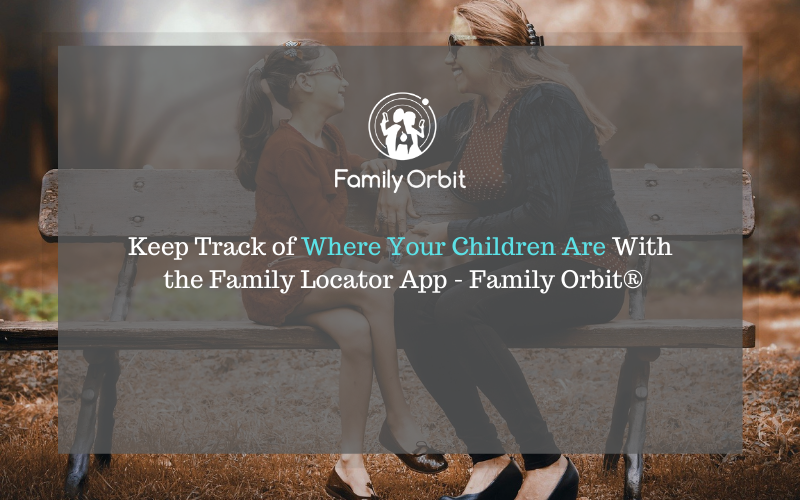 Family Safety
First and foremost, you want your family to be safe. And part of that means knowing where they are and being able to locate them if they're not where they should be or where you expect them to be.
 Keeping Track of Where Your Children Are
Tracking your kids is what this is all about. Maybe they're at an age where they're getting a little more independence; if so, a locator app allows you to ensure you can still stay on top of where they are without being by their side at all times.
 Arrival and Leaving Alerts
A locator app lets you know where your family members are and, more than that, it allows you to receive notifications when they arrive at a destination or leave it using what is called a virtual geofence. This helps with timings and keeps the family informed, which is key when you all have busy schedules.
 Peace of Mind
Above all else, what a good family locator app provides for you is a sense of peace of mind. We all worry about our families, especially our kids. Knowing we can locate them when we need to gives us that extra little reassurance.
The 'Find My' Apple iOS Service
The 'Find My' app available on Apple iOS is built-in and comes as standard with Apple products. As a result, it's an app that's very widely used by people with Apple smartphones and tablets, among other Apple devices. However, users have found that the app is lacking in certain areas and stumbles when it comes to the logistics of actually using it in practice. More can be found out about these problems below.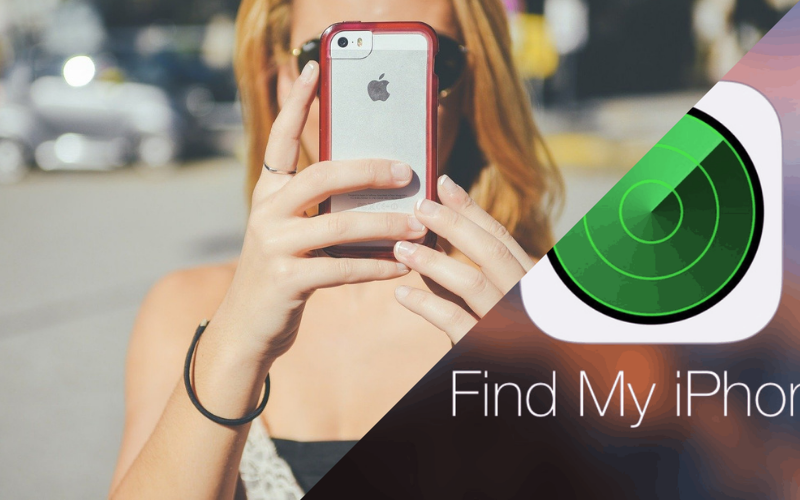 The Problems with 'Find My'
Although many people still rely on the standard 'Find My' app that's pre-loaded on iOS devices, it does come with some problems that can't be ignored. Read on to find out all about them.
No Location History
With this app, you can't look at the location history of your child. And this can be a problem if you have concerns about them visiting places where they shouldn't be going.
No Cross-Platform Compatibility
From a functional and operational perspective, perhaps the biggest issue of all with the 'Find My' app is that it only works on Apple devices. So that means if your child has an Android device, for example, the app can't be used on their phone.
No Geo-Fence Feature
A geo-fence is an invisible boundary that you can set for your children. If they cross that boundary, you'll immediately be notified of it, but this isn't a feature offered by the 'Find My' app.
Family Orbit
Family Orbit is a family locator and cell phone parental control app that looks to build and exceed the features already offered by other family locator apps. It's compatible with more devices and offers a broad range of features that work for all members of the family and helps to deliver on what parents and families expect from the experience of using these kinds of apps.

The Features of Family Orbit
There's a wide range of features available to use on the Family Orbit app that other family locator apps don't offer. Here's more about the most important features of the app you should know about.
Real-Time Family Locator

With a real-time family locator, you can see where your family members are at any given time and there aren't any delays that might otherwise paint a less than accurate picture of their location.
Location History
Unlike the app from Apple, Family Orbit allows you to look at a family member's location history. This means if you have worries about where your kids are spending time, you can see for yourself.
Geo-Fence
The geo-fence feature on the Family Orbit app allows you to set boundaries beyond which you don't allow your children to go. If they then do step over that boundary, you'll be notified of it immediately.
Panic/Pickup
The panic/pickup feature allows family members to send an alert to you alongside their location if they're in danger or simply want to be picked up by you. It's a feature with a range of practical applications. 
Family Chat
There's a family chat feature that can be utilized to allow everyone to talk and discuss plans or share location details. Check-in notifications are also available to ensure the whole family is kept in the loop.
Cross-Platform
One of the most important factors of all is that Family Orbit is truly cross platforms, meaning it can be used on all modern smartphones regardless of manufacturer.
Conclusion
It's clear that alternatives to the 'Find My' app are required at the moment because there are shortcomings present with the app. An option such as Family Orbit addresses those shortcomings and boasts a wider range of features, which can only be a good thing for families concerned about security and wanting to protect their family.
Sign Up for a Free Family Orbit Trial
If you want to see how Family Orbit works for you, it's simple to do. Everyone gets a free trial that you can sign up for whenever you want to. This allows you to try out the app and its features to see if it works for you and provides what you're looking for. After that, Family Orbit can be purchased on a monthly, semi-annually or annual subscription basis on its Premium package.