The majority of social media platforms are surrounded by friends and in some cases strangers. They're networks for businesses or those looking for ways to make money online. People use them to find friends they lost touch with years ago, or to keep in touch with those who move around. While there's nothing wrong with that, what about your families?
You really need a social network that is private and just for your family. Here are four reasons to set one up right now.
Get in Touch With Family Quickly
There are times that you want to alert your family of an emergency, and only your family. Trying to go through your Facebook friends list and select only family members is time consuming, and someone is always forgotten about. Trying to find them on Twitter or Google+ can be even harder. You don't want to alert the rest of the world.
By setting up a private social network for your family, you have the ability to get in touch with them quickly and easily. There's no need to go through a huge list. You can just pop up a status update and alert everyone at the same time. There's no need to ask for messages to be passed on, unless individuals aren't on social media.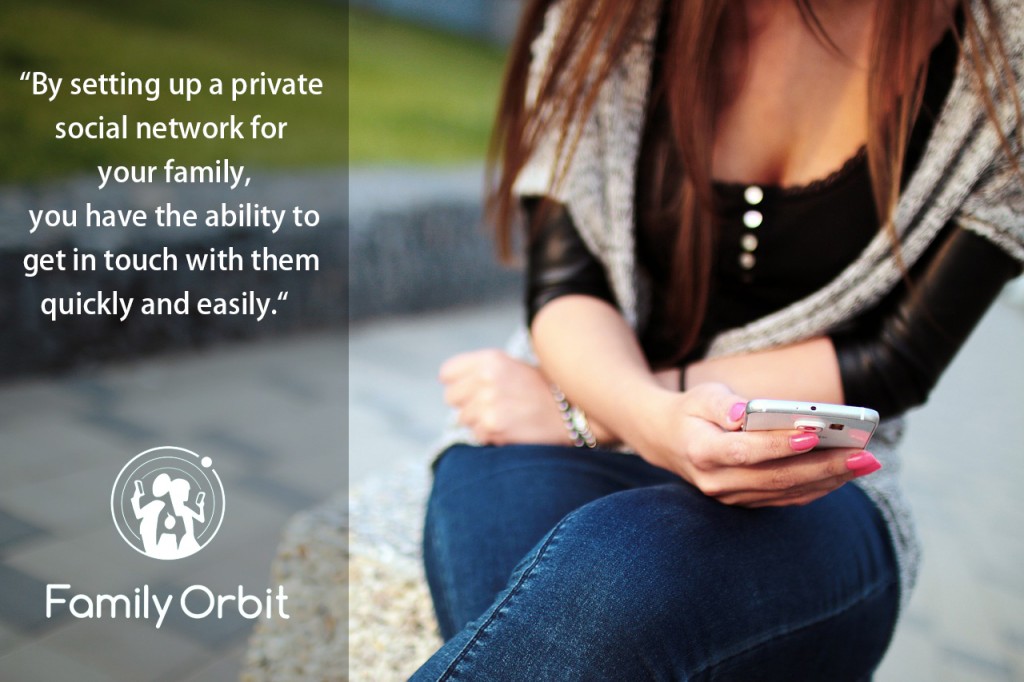 There's actually more chance family members will join social media for a private family network. The benefit is they don't need to worry about privacy being too relaxed. Only those on their friends lists will be able to see photos and updates.
Avoid the Crowded Platforms
When you have hundreds of friends or networks on your Facebook or Twitter profiles, you can start to feel overwhelmed and overcrowded. Status updates are missed and tweets are overlooked. It's just too hard to stay on top of it all, and something always slips through the cracks. You may miss an update about a family member because all your friends are posting at the same time.
By having a private, family-only social network, you reduce this risk. You won't have as many family members as you do friends, so you can manage your networks a lot easier. That overwhelming feeling goes away, which can encourage more people to join.
Teach Your Kids About Social Networking
This is often a great place to teach younger people about social networking, including the dangers and the ethics. Your other family members get involved, too, sharing their experiences. Strangely enough, your children are more likely to listen to cousins than they are to parents!
The environments on personal social network platforms aren't safe. This is especially the case of some that are constantly public, with some not even requiring people to log in to see tweets or updates. With a private, family-orientated network, there is the safer environment. You know all the people on the friends list and can trust them. You can also easily get in touch if you need to.
Share Updates About Younger Children
Many parents hate to put photos of their children on social networks. This is due to the lack of privacy issue, and not really knowing much about some of the individuals you're "friends" with. However, your family members want to see photos of new babies and videos of children getting up to mischief.
This is something you can do with a private network. Like with teaching kids about social networking, you know who the people are on your friends list, and can trust them. It makes the family unit closer.
There's nothing wrong with social networking when it's used properly and safely. It can be a great way to stay in touch with family members, and having a private network just for family members is a great idea. You can get in touch with them quickly, while avoiding any of the overcrowding when you have people who you don't really know following you. There's more control over who gets to see your updates. Talk to your family members and set up a private social network together today.