Nowadays, most teenagers tend to take smartphone use for granted. But if you have a child, it's extremely important to get a bit of control over the way he/she uses the phone. This is why you should use a smartphone contract for teenager, because it can help your child understand what it means to own a phone.
While some teenagers understand that having a phone is a responsibility, many others just see this as something they get for free, and they won't care about it. That's why the teenager contract for cell phones comes in handy.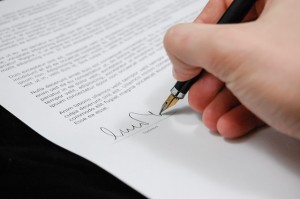 In the printable contract shown below, you will be able to find the best smartphone contract for teens and tweens, a contract that makes your child more responsible. In this contract, children get to see what it means to own a phone, and you also receive a very good way to bring in more responsibility in the hands of your child.
Moreover, the infographic we at Family Orbit, created also gives insight on how the teenagers should use social media and the web as a whole. This is the best way to have acceptable cell phone usage agreement with your teenager, and it gives you a good way to obtain more control over your child's online usage.
Plus, you can also see it as a wonderful learning tool for your child. Here you can find what it means to own a phone and what obstacles, challenges or problems can appear from mis-using one. That's why we recommend you to use this smartphone contract for teenager, as it will help your child quite a lot when it comes to using and managing his/her phone the right way!
Download this infographic.