Your child might want to set up their own Apple ID for their Apple devices, and it might make sense for you to allow them to do that. An Apple ID is the account that you use to interact with Apple devices when it comes to downloading apps and things like that.
In terms of whether or not you should set up an Apple ID for your child, one thing to consider is how you monitor their device and keep an eye on what they're doing. Setting up an Apple ID allows you to enable Family Sharing and parental settings. So that's certainly a benefit from your point of view as a parent.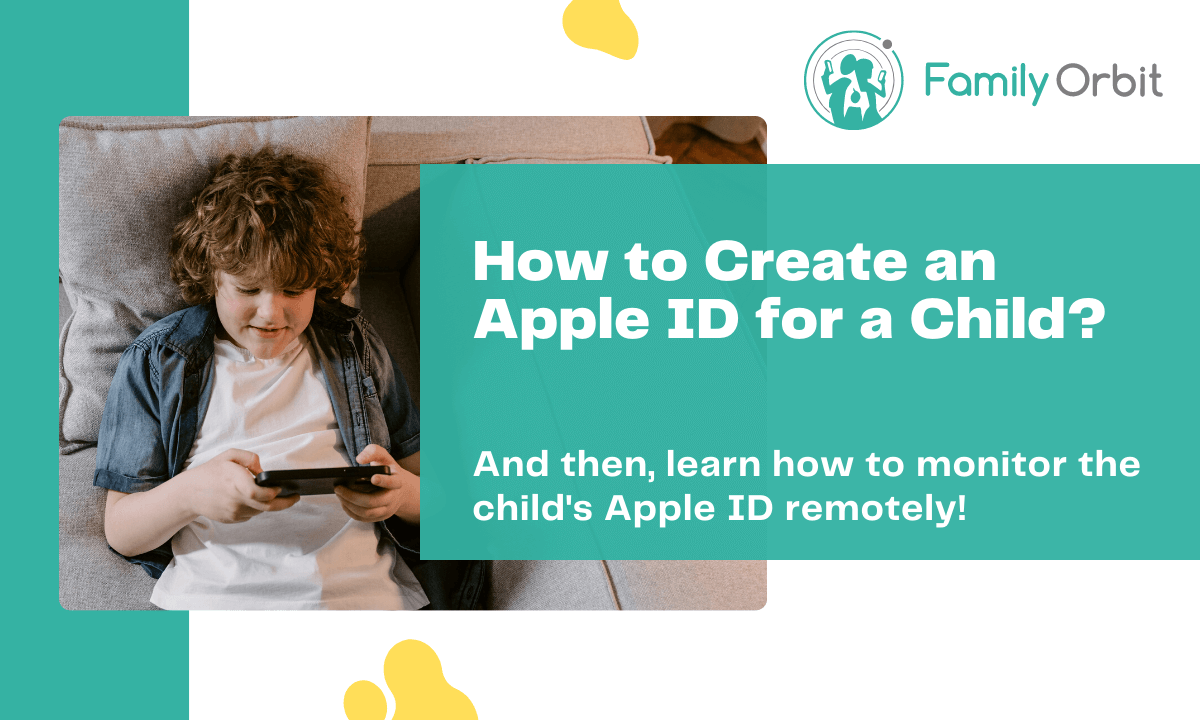 The Apple ID is used for all kinds of things from the App Store to iMessage and FaceTime, as well as plenty more. If you want to set one up for your child and you want to monitor the account as a parent, you can find out what you need to know below.
How to Create an Apple ID for a Child
The first thing to know is that children under the age of 13 are not allowed to set up an Apple ID, but that doesn't mean that they're not allowed to have an Apple ID. It actually means that you just have to help your child to set up the account and that your supervision is necessary.
You can do it from your device as well, which makes it easy for parents. If you're setting up their Apple ID account on an iPhone or iPad, you just need to go to the Settings and tap on your name. You then tap the Family Sharing option and then choose Add Member. You'll then see an option that's called Create an Account for a Child, and that's the one you'll want to choose before tapping Continue.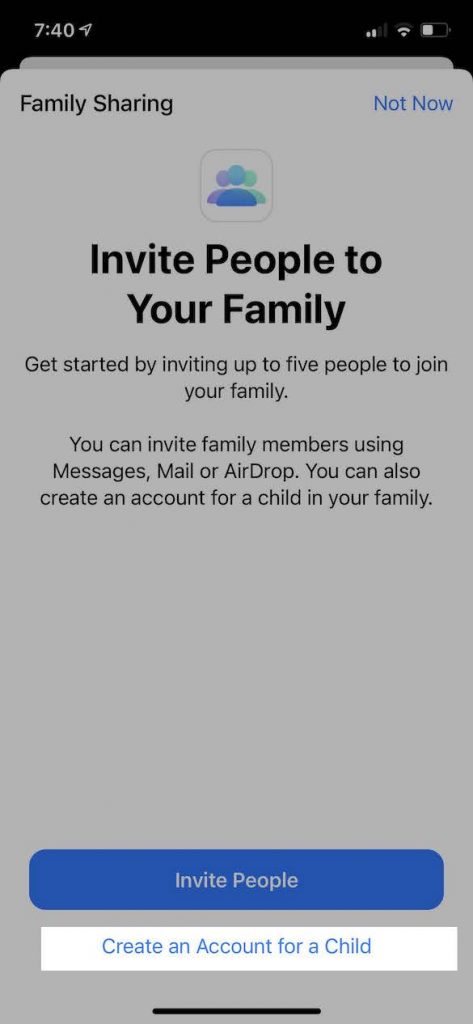 From there, you can start setting up your child's Apple ID account. You'll be prompted to enter all of the relevant information and you'll simply need to follow the on-screen instructions.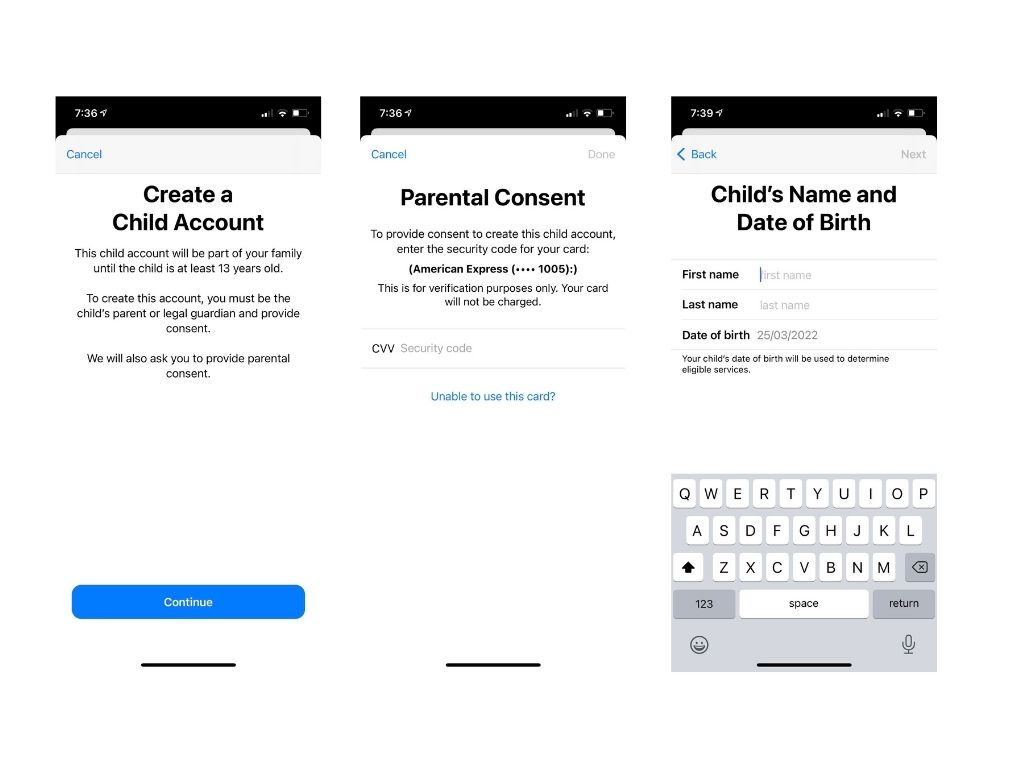 It's up to you whether you use their email address or your own email address for the new account. When entering their date of birth, be sure to do it accurately because you can't change it later. That's an important feature because it means your child can't enter the settings to increase the age later.
It's also possible to set up an account for your child on your Mac if you don't have access to a mobile device. The process is more or less the same: you head to System Preferences, go to Family Sharing and then click the + button to add a child to your family account. Just as before, you follow the on-screen instructions and add your child's date of birth accurately because it can't be changed after it's all set up.
One thing to know is that not all features that you would normally have access to are accessible to children under the age of 13. The Apple ID system works differently for children and the features are different, as well as there being various parental safety settings that you can choose to put in place.
So if you have a child and you want to set up an Apple ID for them, simply make use of the steps above. The account will be set up in no time at all.
How Do I Monitor My Child's Apple ID?
If you're a parent, there are many reasons why you might want to keep an eye on how your child is using their iPhone or other Apple devices. There are so many potential risks out there that you don't want to overlook because doing so can lead to disastrous consequences. Strangers can communicate with children very easily if the right protections aren't in place. And there's a lot of content online that's obviously not suitable for your child to view or interact with.
If you want to monitor your child's Apple ID, it makes sense to use the Family Orbit iPhone monitoring software for parents. It allows parents to monitor the calls, text messages, photos, locations, and social media usage of their child's device. And it doesn't rely on you installing any software on your child's phone either, so there's nothing for them to try to delete in order to get around the monitoring.
The easiest way to set up the Family Orbit monitoring system is to purchase a license and sign up for your online account. Then you just need to enter the Apple ID credentials that are connected to your child's device. Once that's been done, you'll be able to monitor their device and ensure they're using it in a way that's safe and age-appropriate.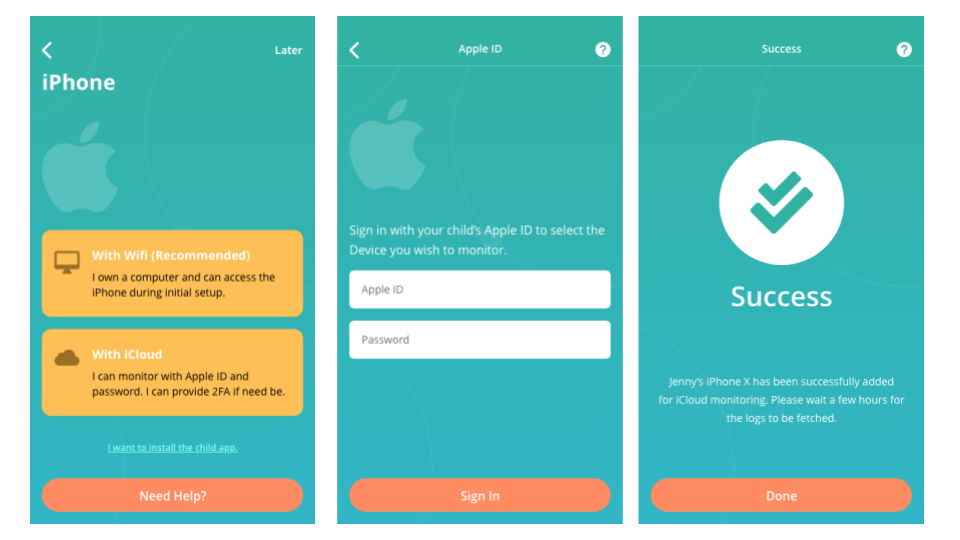 You can set up the system and pay a monthly or yearly fee. And from there, you'll be able to keep track of how their device is being used. It can also be used to monitor their location in case you need to find them or if they're in danger and not replying to your calls or messages. It's a vital tool for keeping your child safe and protecting them against the many threats that exist out there.
It's very easy to get started and it won't impact how your child uses their device. As long as you know their Apple ID information, you can get it set up in no time and you won't need to even have access to their device afterward. That means they don't need to know that you're keeping track of their device and they won't have to get annoyed about your taking their device off them.
If you want to make sure that you have an eye on what your child is doing with their smartphone and Apple ID account, it makes sense to give Family Orbit a try. Doing so will enable you to see their browsing history, location history, and which apps they're installing. Start using it and keep your child safe.