A phone tracker app allows you to trace the whereabouts of a mobile device. The app can help you recover a lost or stolen phone or tablet. The program can also be used to monitor your children's whereabouts.
You can check the location of the child's mobile device as well as other information such as call history, Internet searches, social media messages, and more.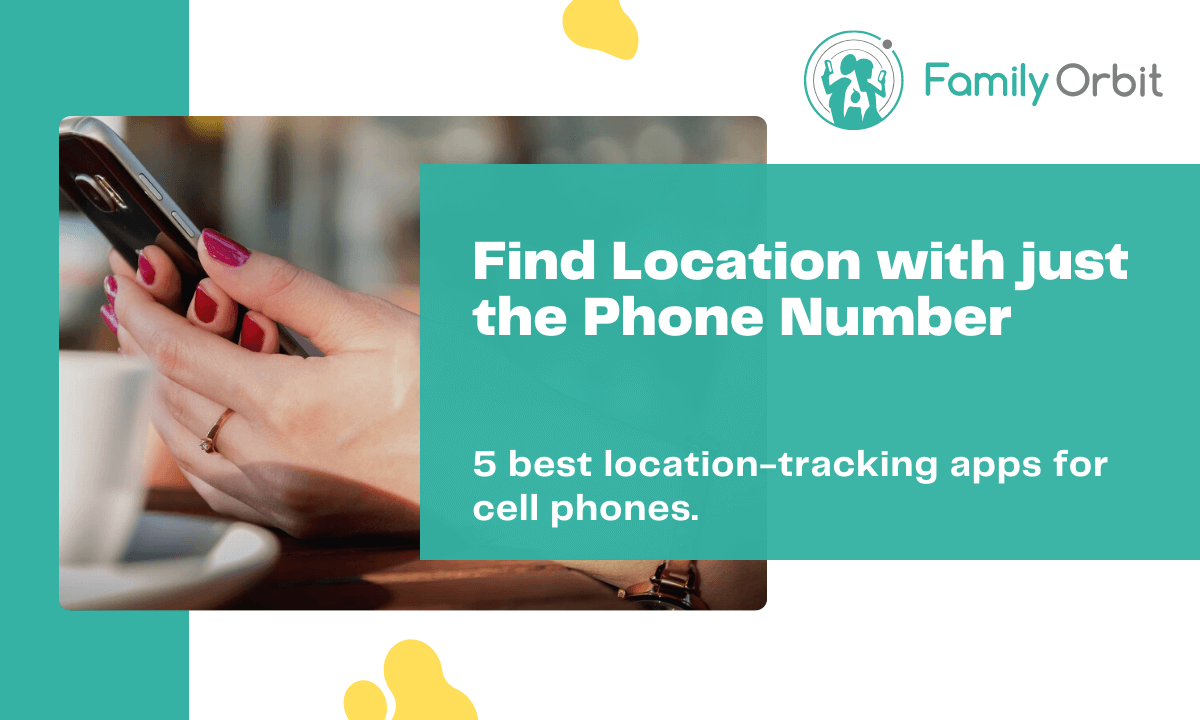 This guide will tell you about 5 of the finest free phone tracking applications.
There are many websites and apps to find location by phone number but the real question is, is it even possible to find the current location of a phone number without installing any app on the target device or special software? This looks like a chapter direct from a Hollywood movie script, but the reality is yes, you can find the current location with just the phone number.
Summary
Best Option to Monitor Your Child's Phone Activity: Family Orbit
Best Option to Secretly Track a Cell Phone: mSpy
Best Option to Check Phone Owner with Just the Phone Number: Number Tracker Pro
Best Option to Find Location By Phone Number: Localize Lookup 
(This post contains affiliate links, I may earn a little commission if you buy from the above link. The cost to you remains the same.)
What are the best apps to find location by phone number?
1. Number Tracker Pro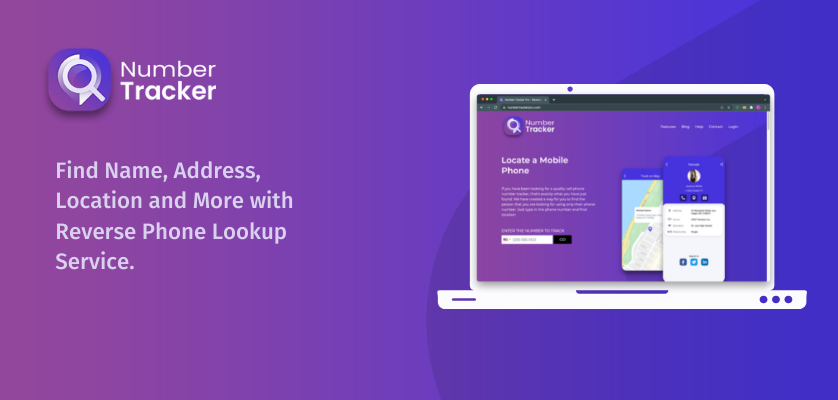 If you have been searching for a good quality cell phone tracker, Number Tracker Pro may be what you are looking for. They have created a way for you to find the person you are searching for using only their mobile number. You just need to type in their number to find the location. 
Extensive Information – Find detailed information on the caller ID, such as the caller's name, location, and more.
Every Network -You won't have to worry about getting disconnected from the network.
Worldwide– This tracker can be used with any phone number in the world.
Discreet – You can happily search privately without revealing your identity.
You can sign up for free and start searching straight away. 
The Number Tracker Pro app is available on both the play and Apple app stores. This makes it perfect for downloading directly to your phone to use on the go. 
Key Features
If you're looking for an app that detects scam calls, displays caller ID, and more, consider one of the subscription options for the Number Tracker Pro app.
Number Tracker Pro uses a huge database of registration details to detect and identify phone numbers, pinpoint the caller's location, and track numbers from the United States, Canada, India, and other countries.
The features of Number Tracker Pro Include;
Unknown Callers Identified

Find out the Carrier of the Number Calling you

Caller ID for Incoming Calls

Build a complete profile of the caller

Identify the caller's location and country

Phone Number Tracker
Upgrading your free Number Tracker account to a Pro account gives you a plethora of new possibilities. Use the app for free as frequently as you want, or upgrade your account to the following plan to get more out of it.
Buy credits and perform Reverse phone lookup: 
5 Credits – $1.99
10 Credits – $3.99
50 Credits – $9.99
Unlimited Weekly Subscription – $19.99
Unlimited Monthly Subscription – $49.99
2. Family Orbit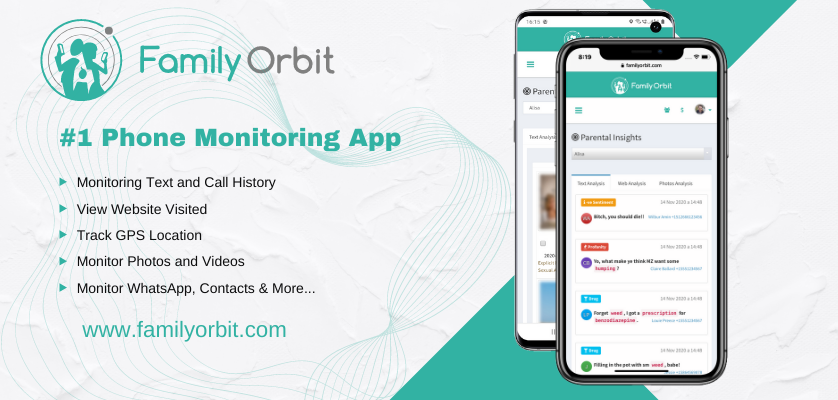 Family Orbit is an app that can be put onto every family phone that allows parents to track their children's whereabouts as well as the internet information they are exposed to daily. If your child, by choice or by accident, ends up in an area that is off-limits to them, you can take quick action sooner and reach them before they become a problem. You can create a "geofenced" region in which your child is safe to move and receive warnings when they leave that area. Then you can call or go look for your child.
Three unique and special features of Family Orbit give you greater control over your loved ones' safety and security:
You can not only see where your child is right now, but you can also see where they have been. If they go to a new region on a regular basis, you get an opportunity to see what's there and find out why they're going there. You may use this, along with the other tools provided on the app, to ensure your children aren't drawn into anything they shouldn't be.
You know how easily a child can end up off the beaten path. Most of us, like children, will have occasionally wandered outside of our normal surroundings. Getting lost happens, but by using Family Orbit's Geofencing feature, you can ensure that your children aren't wandering off into harmful areas of town. When you receive an alert, you can phone your child or go to pick them up to get them out of danger's way.
When your child arrives safely at a place, Family Orbit lets them check in with you. If they're staying with friends, they can ping you when they arrive, every couple of hours, or whenever it's convenient for you. Also, if there is an emergency nearby – a transport accident, a police emergency, or any other cause for concern – your children may confirm their safety with you, and you can check the app to see where they are in relation to the event.
Pricing: 
You can download Family Orbit and get a Risk-Free Trial so you can get started right away.
Family Orbit makes digital parenting simple, effective, and enjoyable. Family Orbit's Premium plan is available as a monthly, semi-annually, or annual subscription, allowing you to experience it risk-free with no contracts. Make a wise decision to protect your children right now!
After this, it is $19.95 per month or $89.95 for an annual plan. 
3. HoverWatch Phone Tracker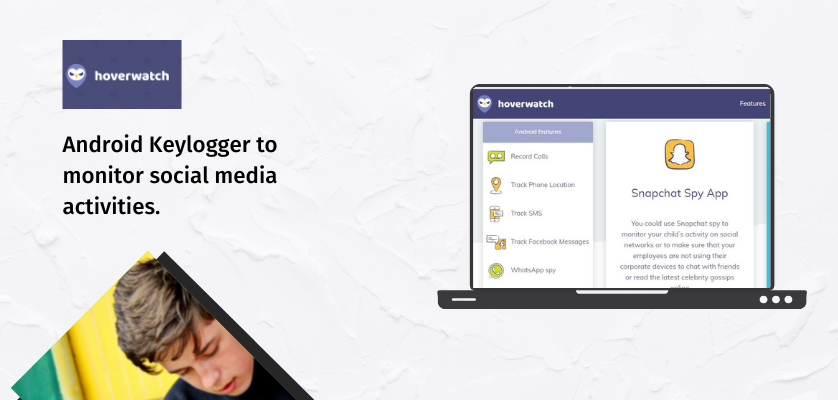 Keep an eye on their social media updates. You may be notified whenever they post something on any social media channel, including Snapchat.
You can observe what their app activity is like. This is useful for determining when and for how long Snapchat is used.
If you discover that your children are not living a happy life while using Snapchat, you may simply ban them from using the app and/or erase it from their phone via remote access.
You may also monitor their text messages and phone conversations. In texts, you can check to see whether the word 'Snapchat' appears to see if there is a conversation about the app.
You may also listen in on their calls to see who they are speaking with and for how long. Although this may not immediately assist you in monitoring Snapchat, you may see they are speaking with someone from their former Snapchat circles, which could be a negative indicator.
Hoverwatch captures the Snapchat window when it is open by taking periodic screenshots of the Android screen.
Aside from that, it installs a keylogger for Android, so any and all Snapchat messages your youngster sends will be tracked. It can track numbers, letters, and swipe text conversation, which is a terrific method to keep track of what is being pushed.
Key features of HoverWatch Include: 
Features:
Hoverwatch includes a front-facing camera photo function. Every time the screen is unlocked, it takes a photo with the front camera.

Its SMS tracker allows you to see all SMS and MMS messages sent and received by the target phone.

It allows you to track movies, audio files, and images exchanged in Facebook chats.

Its Geolocation tracker will provide you with information on the target phone's location by utilizing Wi-Fi signals, cell towers, and GPS.
Pricing: 
Hoverwatch is available in three editions: Personal ($24.95 per month), Professional ($9.99 per month per device), and Business ($6.00 per month per device). You can register for free.
4. mSpy Phone Number Locator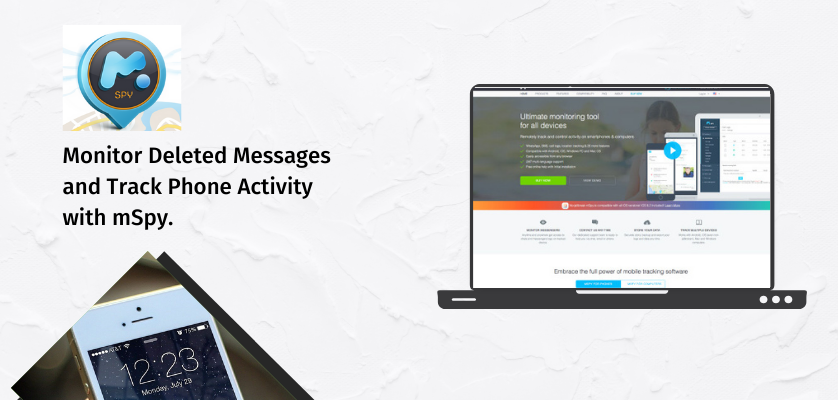 mSpy is an excellent parental control and phone tracking application. The app is compatible with all iOS versions as well as the majority of Android phones. It contains several advanced capabilities that other programs do not have, such as a keylogger, internet blocking features, and encrypted data access.
The top feature of mSpy include: 
Social media monitoring includes Facebook, Instagram, Snapchat, etc.

Keyword alerts

Remote blocking of websites/apps/contacts, etc.

Recovery of deleted messages

Screen Recorder
mSpy includes numerous advanced capabilities that most other tracking programs do not have. It is compatible with Android 4.0 and later, as well as all iOS devices without the need for a jailbreak.
Pricing: 
mSpy offers three pricing plans for the solution: 1 Month ($48.99 per month), 3 Months ($27.99 per month), and 12 Months ($11.66 per month). The application has a demo accessible.
5. Localize Phone Tracker By Number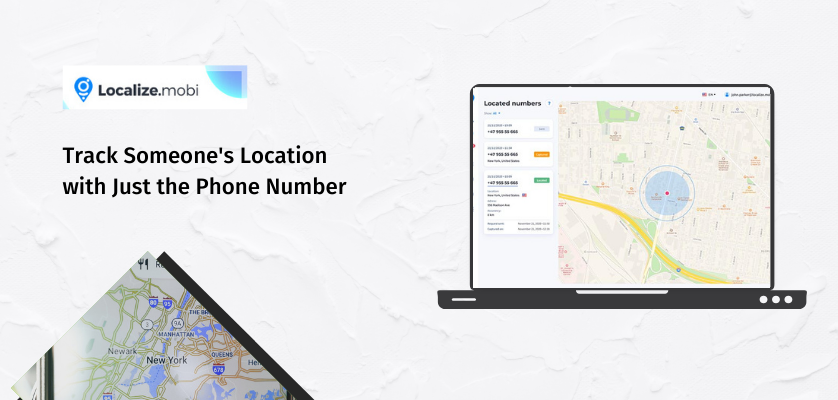 Localize Phone tracker by Number is a free GPS tracker that lets you track an unlimited number of people. The application displays the entire location history. It shows the exact position on a map. It also gives navigation assistance via a web interface to navigate to the mobile phone's location. This is a free number-based cell phone tracker.
Top features of Phone Tracker By Number include: 
Real-time location updates

Instant notifications

Location history

Compatible with iOS 11.0 and later
The purported accuracy of the location display has made Phone Tracker by Number popular among users. It is also noted for its economical battery usage, which employs GPS as well as cell tracking.
Pricing: 
Free.
Questions
How can you track someone's location by text?
You may use Number Tracker Pro to send a tracking URL to the target phone and retrieve the current position as soon as the person taps and agrees to the sharing request. Bear in mind that the person has to authorize sharing their location with you for this method to work. 
Can someone track my phone without me knowing?
Yes, it is possible for someone to track your phone without you knowing. One way they can do this is by using your credentials to log in to your phone. For example, if someone has access to your iCloud service they will be able to track your location without you being aware. This makes it extremely important to keep your credentials private. If you think that someone may have access to them, change them to something more secure. This also applies to your Apple ID on your iPhone, if you think that someone may be using these details change your password straight away. Apple will send you an email whenever someone has signed in from a new device using the Apple ID, if this wasn't you can take action. 
Another way they can do this is by using secret spy tracking apps. However, you are protected because you can find out if these are on your phone. Go into your Settings->Location and check the apps accessing your location. 
Can I see someone's location history?
You may view your children's location history by installing or utilizing a tracking tool such as Family Orbit or TeenOrbit. It is necessary to install the program on the device or, in the case of iOS, to utilize the Apple ID credentials.
How to Find Someone's Address With Their Phone Number?
If you need to find someone's address you can do this using a phone number. All you have to do is use a service that provides reverse phone lookups such as Number Tracker Pro. 
Conclusion 
After reading this advice, you should be able to choose the finest cell phone tracker-free app for your needs. Number Tracker Pro, Family Orbit, and mSpy are among the top parental control and phone tracker apps.
If you want an easier, more streamlined way to monitor your child's phone use, consider using a service like Family Orbit. It makes it simple to do so by utilizing a single piece of software. You can monitor the messages they send, the images they take, the websites they visit on their smartphone, and their whereabouts.