You hear that cyberbullying is a problem and it's something you worry about. With social media and technology, cyberbullying has become the go-to method of bullying and making teen lives a misery.
Just how bad can cyberbullying get? How does it happen? What can teens feel? To get a full understanding of this type of bullying, you need to hear and read the horror stories. Here are seven real life cyberbullying horror stories to be aware of to protect your children.
Ashlynn Conner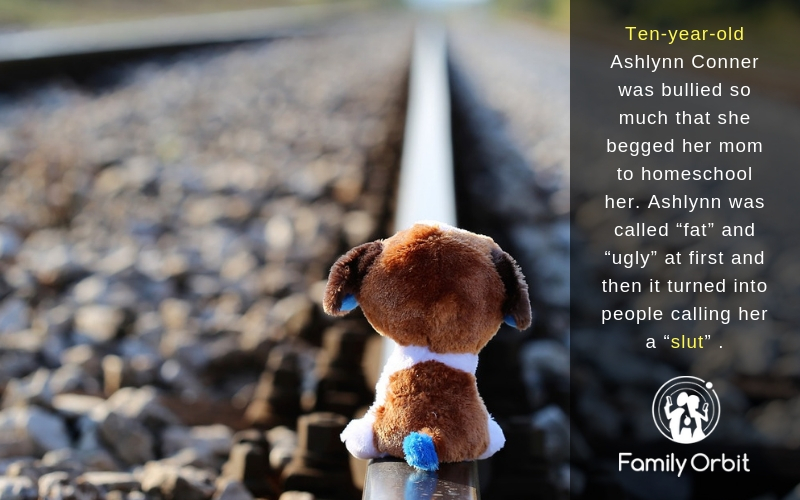 Ten-year-old Ashlynn Conner was bullied so much that she begged her mom to homeschool her. She wanted an escape from the horrible children at school but her mom refused. The bullying continued at home through social media.
Ashlynn was called "fat" and "ugly" at first and then it turned into people calling her a "slut" long before she even understood the meaning of the word. When she had her hair cut because she wanted to feel good about herself, the name calling changed to "pretty boy."
This isn't just a story of cyberbullying but the ending. Ashlynn's sister was the one to find her hanging in her closet by a scarf. The horror and devastation that would have left her sister is immense.
Megan Meier
This horror story is a case of child depression made worse because of cyberbullying. Megan had suffered from severe depression from the age of eight and was already taking antipsychotics and antidepressants. While they helped slightly, she still suffered from her mental illnesses.
A female neighbor set up a MySpace account and pretended to be a male to tease Megan. At first, Megan found herself attached to this "Josh Evans," but "he" later turned on her and started discussing some rumors "he'd" heard. At first it all started private but then he started sharing their private messages and went public with a declaration that the world would be better without her.
Megan, already susceptible to depression, believed that comment. After telling him that "you're the kind of boy a girl would kill herself over," she took her own life in her bedroom. She was just 13 years old.
Hailee Lamberth
Another 13-year-old took her life due to cyberbullying. She's suffered from epilepsy and her classmates taunted her for that. This in-school bullying continued through online platforms and forums. They'd often tell herself to kill herself because of her condition.
At one point, a classmate left her a voicemail saying "I hope you died." Hailee couldn't take the bullying anymore and killed herself.
Kenneth Weishuhn
It's not only girls that suffer from cyberbullying. While most horror stories involve girls, there are many young boys who have to deal with the torment and horrible words. Kenneth Weishuhn was one of those boys, who was bullied because of his sexual orientation. Being gay is hard as a teen without the bullying, but it's worse when your classmates create an anti-gay Facebook group and make death threats over the phone.
This wasn't just from enemies or people he barely knew. After he "came out," his own friends joined in with tormenting him or they would play ignorance and never step up for their friend. Kenneth was continually harassed in school and online and eventually killed himself. He was just 14 years old.
Angel Green
Another 14-year-old took her own life. Angel had spent years being mocked and called names. Her classmates claimed she was a "whore" and a "slut." She'd already struggled growing up, as her father hit her and had been jailed for abuse. After her classmates learned about that, they used it as more ammunition both at school and online.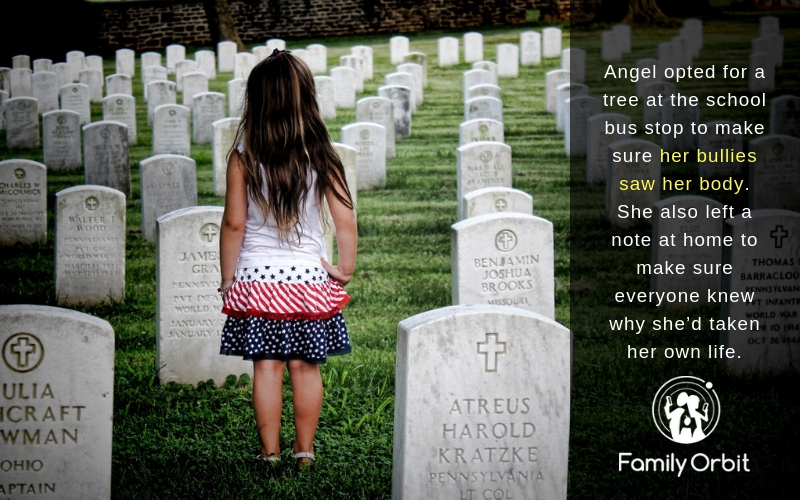 While many will do it in their own home, Angel opted for a tree at the school bus stop to make sure her bullies saw her body. She also left a note at home to make sure everyone knew why she'd taken her own life.
David Molak
David Molak had a good-looking girlfriend and was a nice boy. That didn't stop him from becoming the target of a cyberbullying campaign. Bullies at school would keep sending him abusive and hurtful messages, leading to him suffering from severe depression.
At first, David loved to work out and was the life of the party. Everything changed after the torment took its hold on his mental health. He lost enthusiasm and interest in anything. When he was 15 years old, he hung himself in his backyard to avoid the bullying.
Amanda Todd
The final story is that of Amanda Todd, who had been approached online by a male stranger when she was in 7thGrade. He'd convinced her to flash her breasts while on a webcam. That one instance led to a succession of cyberbullying and the threat of exposure. He contacted her on Facebook to get her to take part in a live sex show on camera. If she didn't, he'd share the photo of her breasts with her friends.
When Amanda refused to give in, the stranger shared the photo online for the world to see. Soon enough, bullies contacted Amanda. Despite moving to another city, she couldn't escape the cyberbullying.
She initially tried to kill herself by drinking bleach, but she was saved. Her second attempt was successful but she did leave a video to tell the full story of what led to this point. She was just 15 years old at the time.
Cyberbullying happens in many forms. It can start in school and continue online, meaning children have no escape. In other cases, the bullying originates from strangers online and becomes relentless. Whether children have history of depression or not, the cyberbullying takes its toll. There's no escape and teens struggle with coping. Even with friends, they find it hard to deal.
These horror stories show how the cyberbullying affects teens. It's very real and very dangerous. You can help prevent your children becoming another horror story by helping to keep them as safe as possible from the vile creatures online.