We're all told that using your phone while driving is bad, but do you still do it?
Despite there being rules in place preventing the use of phones while driving, many people still flaunt the laws and take calls. But much worse than that, so many people will send messages while driving. 
It might seem like a harmless five-second task to read and reply to a message while you're driving, but five seconds is more than enough time to cause a fatal accident.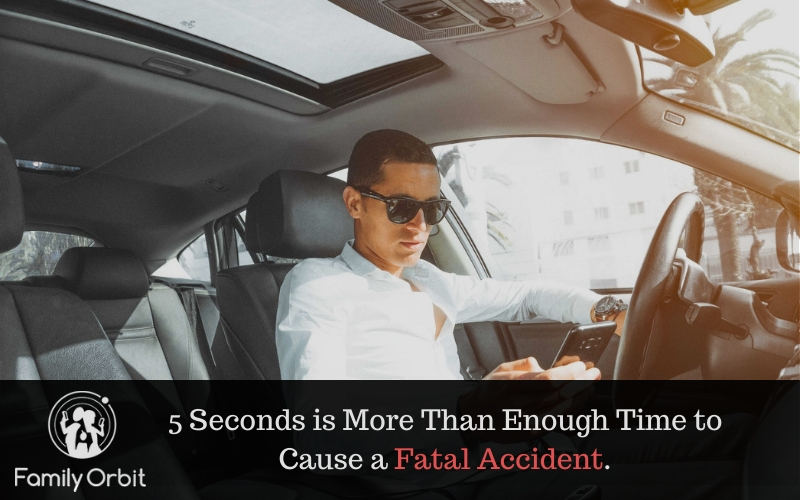 In five seconds, driving at just fifty-five miles an hour, you will travel the length of a football field. 
1 in 4 car accidents is caused by texting while driving.  
Here are seven examples of real-life texting and driving horror accident stories. 
Shelby Teenager Drives Into The Back of a Tractor
A teenager in Shelby County died while driving home from her job one night. Driving an alternative route on her way home, the young lady driver was sending a text message. 
While her eyes were on her phone instead of the road ahead, she drove straight into the back of the tractor ahead of her. 
While texting and driving, by taking your eyes off the road for even a second, you could easily miss a driver that stops ahead of you. You're less able to react to changes in the road if you can't see them. 
Teen Flips Pickup While Texting for a Split Second
It only takes a fraction of a second to be distracted enough to cause a crash. A Kansas teenager crashed and flipped her pickup truck over after typing a single letter text. The entire text was 'k'. The text was never sent, and the teenager died a few days later from the injuries caused by the crash. 
A Seven-Year-Old Boy Was Left Paralyzed by a Distracted Driver
When walking to the park, a seven-year-old boy was dragged twenty feet along the road after he was knocked down by a woman who was texting while she was driving. 
The child spent four and a half months in ICU following the accident. The accident has left the boy paralyzed in the lower half of his body and he will now have to spend all of his life in a wheelchair.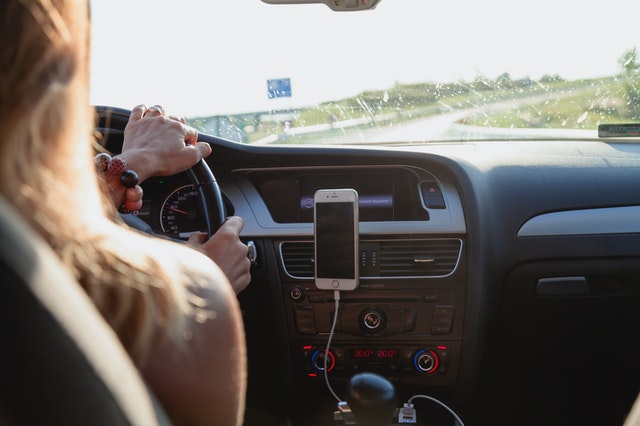 Teen Drives Under Logging Truck While Texting
A teenager in Beaufort County was texting while driving when her car veered across the center of the road and straight under the rear wheels of an oncoming logging truck. 
The driver died as a result of the crash and her mother went on to use the remains of the crashed car to help highlight the dangers of texting while driving. 
Girl Runs Red Light While Texting and Kills Two 
A teenage girl received 240 hours of community service after an accident caused by her texting while she was driving. 
Despite being told to stop texting eight or nine times by a passenger in the car, the teenager continued to do so, even telling her friend that she didn't care if she crashed. 
As she was texting, she drove through a red light and in doing so crashed into another vehicle killing a man and his ten-year-old daughter. 
She was found guilty of two counts of criminal vehicular homicide and also caused injury to herself and her three passengers.
A Woman Knocked Over A Pedestrian While Texting About Dinner
A woman in New Jersey was found guilty of vehicular homicide after she killed a pedestrian because she was texting and driving at the same time. The sentence for the driver could be as much as ten years. 
The driver was the CEO of a nonprofit, a responsible member of the community.  
The texts were about deciding what type of takeaway to get for dinner that day. The driver had written just two letters of her text before she crashed into the back of another car, which in turn knocked into a pedestrian killing her. 
A Driver was Sent to Prison Following a Crash Caused by Texting Emojis
A 23-year-old woman in the UK was sent to prison after killing another motorist as a result of a car crash that she had caused. 
While driving, the young lady was using Facebook and WhatsApp and was sending messages while driving at 50mph. She hit another car, and the woman driving the other car died at the scene. 
After the crash, the driver denied using her phone and said that it had been in the car's cup holder all along. 
The police managed to find video evidence from roadside cameras that proved that the driver was actually using her phone while she was driving. 
The texts that were sent were about making plans for a night out. They were filled with emojis. 
The driver that caused the crash was sent to prison for six months and banned from driving for three years. 
The True Dangers of Texting and Driving
All of these texting and driving stories all provide typical examples of the type of accident that happens on a daily basis all over the world. 
With the potential ramifications of texting while driving ranging from near-miss accidents causing damage to vehicles, through to serious accidents that lead to prosecution, the death of other road users, or the death of the driver who is texting. 
If you are driving and you receive a message or your phone rings, there is nothing that is so important that you can't wait to pull up to reply. To reply to the text while driving could result in injury, death, and prison for the driver. 
Do you know that your teenager is safe when they are out on the roads? Can you be sure that they are not texting or using their phone while they are behind the wheel of a moving vehicle?
The risks of texting and driving are very real. If you want to be sure your children are not texting and driving, using a monitoring app can help you spot the signs.