There are many reasons why you might want to monitor the text messages that your children are sending and receiving. If your family all have Android phones, then in many ways this can be made easier, as you can simply approach it in a way that makes use of that, and therefore make sure that you are going to be able to monitor their text messages much more effectively. Whether you are concerned about your kids' messages or you just want to make sure that they are being safe, you will find that monitoring text messages is an important part of looking after their security and safety.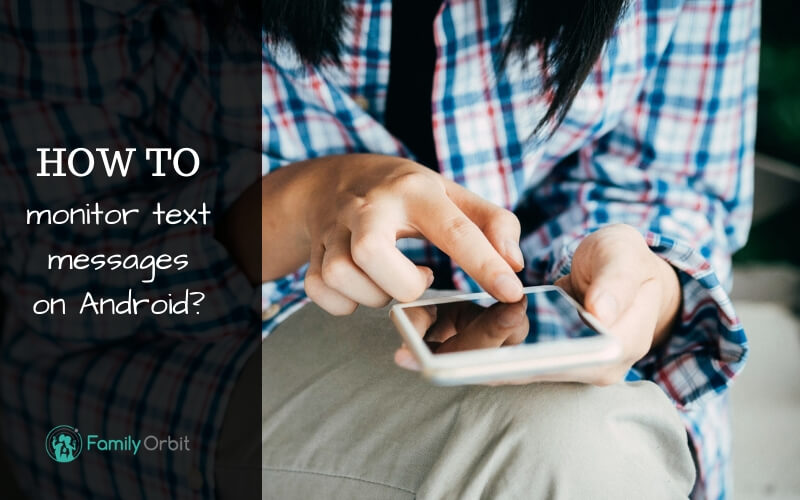 In this article, we will discuss how you can monitor text messages on Android, and we'll also look at some of the best apps and methods for doing just that too. By the end, you should feel well-equipped to monitor all the text messages your kids sends and receives.
Monitoring Text Messages On Android With Family Orbit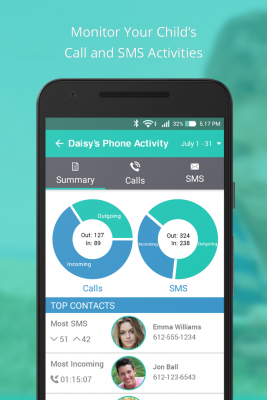 The Family Orbit suite is one of the most useful means of monitoring your family's phones of all, and if you are particularly keen to make sure that you can monitor their text messages then this is the first place you are going to want to look. Monitoring text messages on Android with Family Orbit is pretty simple to do, and yet it is so effective that you really should consider doing it. Using the SMS tracker, you can monitor what your kids are texting but also when they are texting. This is a great way to ensure that you keep them
on the right path at all times, and to ensure that they are being safe as well, especially if they receive texts from strangers or unsolicited numbers. With Family Orbit, this is made much easier than you might think.
Other Features Of Family Orbit
But that's not all that Family Orbit can do. If you have a family with kids who are using Android phones, there is plenty that using Family Orbit can do in order to ensure that you are monitoring their phone usage generally. You can, of course, watch their text messages, as we have pointed out. But you can also track their calls, their GPS location, monitor their contacts, and view their calendar. You can look at their photos and check that they are above board, you can monitor their data usage, and even look into their wi-fi history and device info. There really is nothing that you can't monitor on your child's phone with Family Orbit. It is a safe and useful means of keeping a close eye on your child at all times, for the sake of their own safety.
Related: How to Monitor Text Messages on iPhone?
How to Install Family Orbit on Your Child's Android Phone?
To be able to monitor text messages, and other logs from your child's phone you must install the Family Orbit app on your child's phone. The process is simple and easy to follow. The first thing you may want to do is sign up for a "free trial" here to receive your download link and a license key.
Now download the app on your child's phone from the download link provided below and run the installer to begin set up. Once the installation is complete, run the Family Orbit app from the app list and you will see the Welcome screen.
Click on the Sign-Up button to create an account for yourself, the parent.
Double-check the email address that you may have provided because you will receive a verification email and the account's password on the same email. You will need to verify your email account to be able to proceed.
Next, you will see the below screen asking you, "Who is using this device?". Your answer would be the "Child" as this is the device you wish to monitor for text messages and other logs.
Now, you will have to assign a name to the child's account so enter your child's first name and review the terms.
Next, you will see the permission screen. You need to tap on Enable on all the permissions for effective monitoring of your child's phone. Once all is enabled, tap on Continue.
That's it! The child device is now set up and you can log in to the Family Orbit web portal now to view all the logs including text messages remotely from anywhere.
Sign Up for a Free Trial Today to Begin Monitoring Now!
How To Get Text Messages From Another Phone Sent To Mine?
One of the things that you might want to do when you are trying to keep an eye on your child, and especially if you are concerned about the text messages they might be sending or receiving, is how to get those text messages sent over to your own phone. This is obviously going to be a great way to keep an eye on it all, so it is hardly surprising that it is such a common concern – but the good news is that the process is actually pretty simple overall.
To get text messages from another phone sent to yours, you simply need to use a spy app. Of course, Family Orbit is one such service, and there are others that you might look into as well. Coming up next, we are going to look at a few of the best apps you can use to spy on text messages, and so help to keep your children safe.
Best 5 Apps To Spy On Text Messages With Free Trial
If you are looking for an app you can use – and try out a free trial for – with which you can spy on text messages, take a look at the following. Here are five of the best.
Mobile Spy
When it comes to spying on Android devices, there are few better options than Mobile Spy. It's a quick-install package that gives you a great degree of control.
Key Features
See what your child sees remotely.

Online control panel.

Live control panel.

Monitor social media.

Log SIM.
Cost
For a Basic package, you are looking at $49.97. If you choose to go Premium, it's $64.97 instead. There are options for paying 3-monthly, 6-monthly, or annually.
PhoneSheriff
PhoneSheriff has to be one of the most widely appreciated and respected apps out there when it comes to spying on other phones, and it is known particularly for having a high-security threshold. It might be a great option if you are trying to keep a close eye on what your children are doing and if you are particularly concerned about their security.
Key Features
Real-Time GPS Tracking

Internet History

Text message viewing

Photo logs

Installed apps/uninstalled apps

Call history

Changes in contacts

And more
Cost
At the six-monthly option, you are looking at around $49. It goes up to $89 for a year's subscription, so this is obviously a slightly pricier option than the previous one. However, some might argue that you are actually getting more for your money, so it might be worth it after all. It's your call to make, but it is a strong contender either way.
WebWatcher
If you are looking for a user-friendly way to monitor what your children are doing, then you will find WebWatcher to be a great option to look into. This app suite is known for its high-security approach, and you can monitor the phones in your family discretely and easily. It is known for its Alert Log, which highlights what is considered to be risky behavior.
Key Features
That Alert Log is an option you can put on to make sure that any risky behavior is spotted straight away – great for parents.

5-minute install

No rooting required

Tamper proof

View activity remotely

View from Android app or Web UI
Cost
WebWatcher costs $10.83 per month or $129 for a year. It is considerably more expensive than other options, as you can see, but with many positive attributes going for it.
RealTime-Spy
This company has been operating since 1998, and you don't go for that long without learning a thing or two. If you are looking for a complete and highly trustworthy option for looking at your children's Android phones, then you can't say much fairer than this. As you will see, it has a range of options that you might find useful as a parent, and it is somewhat on the more heavy-duty end of the scale.
Key Features
Real-time viewing

Comprehensive activity logging

Screenshot capturing

Stealth operation mode

Graphical reports
Cost
The prices vary a lot depending on which package you go for, but you are looking at a cost of at least $79 for the year in most cases. This can go up to nearly $100 if you add on a few extras – unlike other options, you don't necessarily get everything you might want in one package here. Nonetheless, a good option.
AutoForward Spy
This is a simple-to-use and family-friendly option for those who might not be as well-versed in using technology. What's more, it can be used on all phones, whether they are Android or not, so that can be useful if one of your children decides to switch phones at a later stage. It is a very useful forward text-to-email app that you can set up easily and quickly, and it's certainly worth considering.
Key Features
Check SMS messages remotely

Calls too

GPS location tracker

Social Media usage

Photo and video logs

Website visits

Contacts

Whatsapp access
Cost
This one is on the cheaper end of the scale, at $29.99 a month for the basic package, or $69.99 for the Pro package. You get a lot for that Pro package, and it might be one of the most valuable on the market at the moment.
Why Should You Spy on Kids' Text Messages?
After all that, you might still be wondering why it might be a good idea to spy on your kids' text messages. The fact is that if you want to keep on top of their security and safety, then this is something that is really going to help you do just that. You might want to make sure that they are not sexting, for instance, or receiving inappropriate texts from others. You might also want to ensure that they are not in touch with any strangers who might be dangerous. Or you could just be keen to avoid them becoming addicted to their screens, so you want to limit their usage. Of course, you will also find that their grades improve once they are no longer distracted by their phones.
For all of these reasons and more, it's a good idea to keep an eye on your kids' text messages with Family Orbit. Sign up for a free trial today.