It's a question that most parents struggle with at some point: should I monitor my child's activity on social media sites? The answer, quite simply, is yes. For the safety of your family, it's important to keep tabs on what your kids are saying, sharing, and doing on social media. With apps designed to help families stay safe, monitoring your children's online activities is easier than ever. Let's take a look at some reasons why parents today should see what their children are up to on the internet:
Cyberbullying
Cyberbullying can occur among kids of all ages. If your child is the victim of cyberbullying, they may be reluctant to let you know. They can try to keep it to themselves and manage it on their own, and can quickly become overwhelmed and upset. It's important to make sure that your child isn't being targeted or harassed by anyone on the web or through their cell phone. By viewing their interactions on social media, you should be able to identify instances of potential bullying.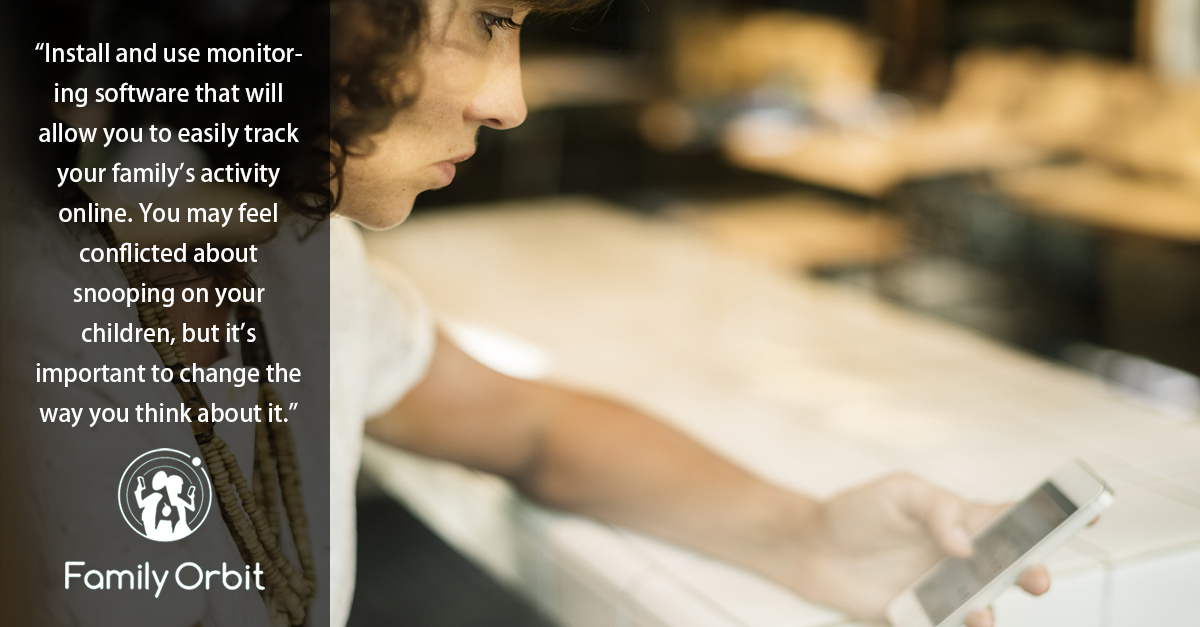 Sexting
This should be a concern for parents of tweens and teens in particular. Sexting can seem somewhat harmless to kids, but it can have very serious social and legal consequences. Parents should monitor the types of photos that kids take and share on social media, as well as in text messages. Make sure that the photos that they post are appropriate, and that they are not on the receiving end of questionable content from others. Make it clear to them that if they wouldn't feel comfortable showing you a photo, then it definitely is not appropriate for sharing and posting on social media.
Online predators
While many parents discuss with their children ways to stay safe from predators in daily life, you may overlook the dangers of online predators. They can be just as sinister and dangerous to impressionable young people. Parents should check through their children's messages on social media sites to see who they're corresponding with. Set the privacy settings so that strangers are unable to view your child's profile and access their content. On some sites, you can even adjust the privacy setting so that your child's profile won't appear in search results, preventing predators from contacting them.
Limiting time spent online
While many kids have access to their mobile devices all day long, it's important to set limits on screen time. By monitoring what your child is doing, you'll be able to have a better idea of how much time they're spending on social media. Set up realistic rules for everyone in the family so that internet time is limited. When you know what your child is doing, you'll have an easier time creating and enforcing limits.
Related: The Positive Effects of Social Media on Your Teen
If you feel a little guilty about going through your child's social media accounts, remember that you have a duty and a responsibility to keep them safe in the digital realm. By monitoring children's activity, you'll have a better idea of what they're up to, and you'll be able to create appropriate boundaries. It's a simple way to ensure their safety online.