When you think about it, we all are treated as numbers the minute we are born. All Americans typically have a social security number, driver's license, and address, and phone number that anyone can trace to identify back to us. Displaying certain information online has its uses when you need to find someone and vice versa.
Why you may want to find the name of an unknown caller? Have you found your child talking with an unidentified number? Did you receive a call from an unknown number and you want to know the whereabouts?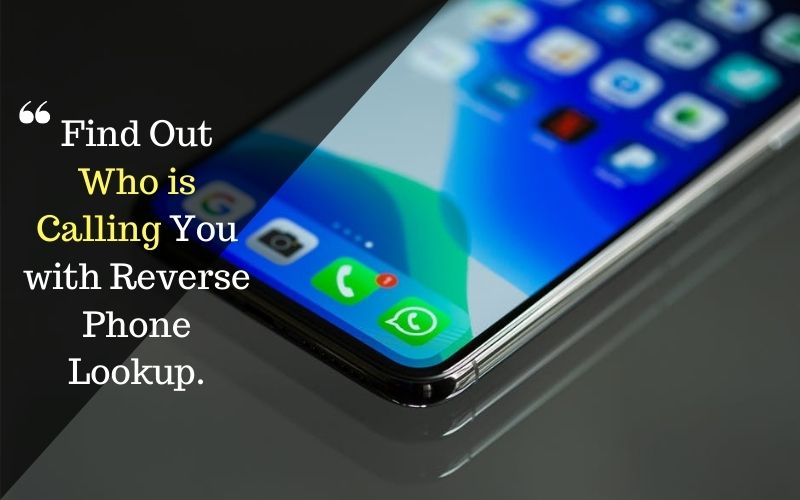 Find a Name by Phone Number With Reverse Lookup
There are online tools available you can use to complete a phone number lookup by name. When you are doing a reverse lookup, all you would need is their number to retrieve their first and last name. Depending on the website or tool you use, you may also learn other information about a particular person.
The information you see online is public records and most people will be able to find a name without much effort. However, accuracy may also be a problem so it is best to try using a few sites to compare results. To ensure the likelihood of accuracy, your best bet is to use a trusted and secure reverse lookup site or tool.
Make Use of Search Engines
We all become something like detectives when the moment calls for it. If there's ever a time we want to look up a name from a phone number, it is when we see an unknown number.
When that happens, we are unlikely to pick up the number. Instead, we wait to see if that person leaves a voicemail, otherwise we will look up the number. One of the easiest ways to do this is via a search engine like Google. Search engines are great for helping you find people.
As smart as search engines are, they still need a little help to give you the most accurate results. You can do this by adding quotation marks when you add the number. This will tell the search engine you want it to find the exact number it has within the database. If there is, you will find it on the first page of the results.
If nothing pops up on one search engine, try your luck on another. Sometimes information is only available on certain search engines. Other search engines you can try include Bing or Yahoo.
Search Through Social Media Platforms
If you want to find out how to find someone's name by phone number for free, you can also take advantage of social media. Most people, including teens, are online and use a variety of social media platforms. When you sign up on any platform, most of them ask for your number and e-mail address.
While the information you give is supposed to help identify and prevent you from getting locked out of your account, the information you put in also serves to help others find you.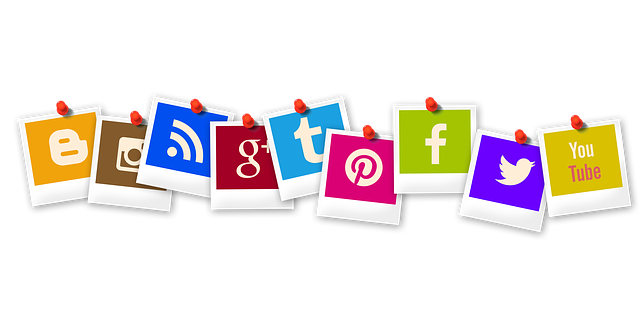 Most platforms even offer to help you find people through phone numbers which can facilitate the process. This ability is available anytime, but you may only notice it when you first sign up when it asks.
Facebook is a large social media platform that offers you the ability to look up someone's name through a phone number. The only exception to social media platforms is that the person must allow people to search for them from their privacy settings. If the option is disabled, you will not be able to find their name or information.
You can try to see if a person allows the option by entering the number in the search box of the social media platform of your choice. By doing so, you will be able to find a person's profile with their name, posts, photos, and more. If you want, you can also reach out to the person as well.
Hit the White Pages
Another way you can find someone's name with their number is through the White Pages. You do not have to use the physical book if you do not want to. You can make use of White Page's search tool online. This is one of the most reliable and accurate methods to obtain a person's name with their number.
There is one limitation you want to keep in mind with this method though. White Pages only allows you to search landline numbers, not cell phone numbers when you are using the free version. There is also an app for White Pages you can use if you plan on using it often.
Aside from White Pages, you can use 411.com to look up someone's name with a number. Overall, White Pages and 411 use the same database, however, there is still a chance you may find something one doesn't have. You can also search for people if you know their address.
Locating Those You Know Online
On a not-so-creepy level, looking for people online has its uses. There may be times you need a name by phone number to track family. As a parent, it is important to be able to monitor the social presence of their children while remaining incognito.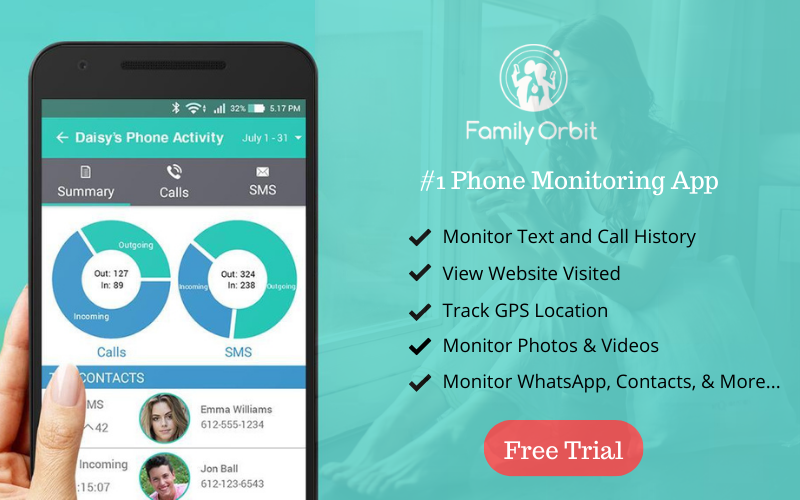 You can keep an eye on your child's phone activity with Family Orbit.
Do your kids use the phone number you gave them online? What other options do you have to watch them? You can contact us to learn more about parental monitoring if you have more questions.