Have you ever had a number ring you that you didn't recognize? Are you wary of answering calls or returning calls to phone numbers you don't know? With so many spam calls and cyber criminals trying to get your information, knowing who you are talking to and being confident that they are who they say they are will give you extra peace of mind.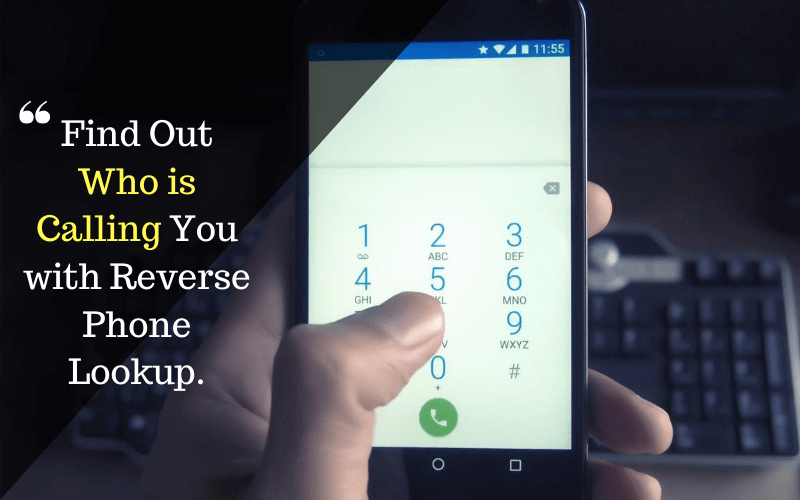 Number Tracker Pro is an app for your Apple or Android device that helps you find the phone number owner and know precisely who is calling you by tracking their details. All you need to do is to install the app, and you can say goodbye to using search engines to identify the numbers calling you. It is an easier way to find out who called you!
If you have ever wanted to know who exactly is on the end of the line, or if you are speaking to the right person, then installing the Number Tracker can help to give you peace of mind and confidence in your calls.
Staying safe is essential, and being as informed as possible allows you to do this.
Find A Phone Number Owner's Name With Number Tracker
The Number Tracker Pro app is a subscription-based app available in the iTunes store and on Google play for your mobile devices. Install the app, and you will be able to get the details of whoever calls you from within the app by only using their phone number. The pro version of the app lets you find the phone number owner and many other details identifying the caller.
If you are looking for an app that identifies scam calls, shows caller ID, and more, then look at one of the subscriptions offers available for the Number Tracker Pro app.
With an extensive database of registered details, you can use Number Tracker Pro to find and identify phone numbers, locate the caller's location, and track numbers from the USA, Canada, India, and any other countries.
The features of Number Tracker Pro Include;
Phone Number Tracker

Caller ID for Incoming Calls

Unknown Callers Identified

Find out the Carrier of the Number Calling you

Build a complete profile of the caller

Identify the caller's location and country
Upgrading your free Number Tracker account to the Pro account opens up many options for you. Use for free as often as you like or upgrade your account for the following package to get more out of the app.
5 Credits – $1.99

10 Credits – $3.99

50 Credits – $9.99

Unlimited Weekly Subscription – $19.99

Unlimited Monthly Subscription – $49.99
Subscription Terms
Choose a one-week or one-month subscription.

Subscription automatically renews unless the renew function has been deactivated.

Subscriptions can be canceled by accessing the user's account settings.

Renewal fees will be taken 24 hours before the end of the current subscription.

Cancellations are not allowed during an active subscription.
Reverse Phone Lookup
Get the Owner's Name, Address & More!
Use Reverse Phone Lookup App: TrueCaller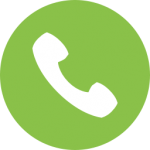 Truecaller allows you to add an extra level of security to your mobile device and any calls you receive. Block those spam callers and keep yourself safe from fraudulent phone calls and criminals who want to trick you into revealing your personal information.
TrueCaller allows you to identify callers using caller ID and block those calls that aren't legitimate to give you peace of mind when answering phone calls from unknown numbers.
Use Mobile Tracker App: Family Orbit
Family Orbit is your one-stop phone tracking device. Family Orbit allows you to connect to a phone in real time, allowing you to pinpoint precisely where another phone number on the plan is. Add a member of your family, such as children's phone numbers. The app then allows you to track the phone's location.
The Family Orbit plan is ideal for parents who want to know where their children are or to find out how long their spouse is going to take on their way home. By accessing location-based services, you can track a journey from one point to another. Set up alerts so you can see when they arrive at a specific location, e.g., school, so you can rest assured they have arrived safely at their intended destination.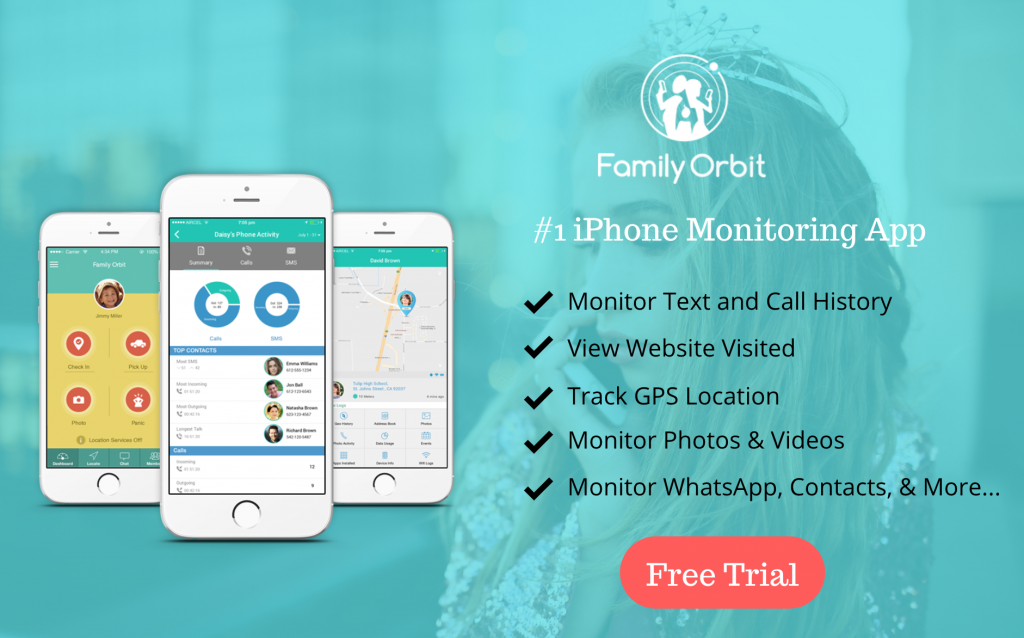 Adult members of the plan are able to access the data on a map allowing them real-time information on the whereabouts of all the phones on the Family Orbit plan.
As well as accessing location information, Family Orbit also allows you to access other information about the activities on the phone numbers registered. Keep a check on;
Call history – incoming and outgoing

Website Activity

App usage

And more features too.
Know exactly how your child is using their mobile device by accessing all the information they need without actually checking their phone personally. Monitor social media activity and help to keep your child safe online by knowing precisely who they are talking to and what they are accessing online.
Mobile Number Tracker Pro is ideal for families and individuals who want to know exactly who is trying to contact them and when. Allow yourself the advantage of accessing all the information the caller doesn't want you to know and keep your personal details and your phone number safe.
Avoid unwanted spam calls and identify nuisance calls by using Phone Number Tracker Pro to help identify and monitor your incoming and outgoing calls to protect yourself.
If you have ever had a reason to want to know exactly who called you, then need an app like this that can help you to identify all unknown callers and give you peace of mind when answering calls now and in the future.
Choose a subscription today based on your phone usage and see how you can be more confident in tracking phone calls and tracing callers and other phones by activating location-based technology within the app to use as often as you need to.
Best Cell Phone Monitoring App
1,11,895 people have signed up.
Monitor Calls & Text Messages

View Photos and Videos

Location Tracking & Geofence

Monitor WhatsApp & Kik

Detect & Alert for Inappropriate Activities

Monitor Websites Visited

Compatible with Android and iOS