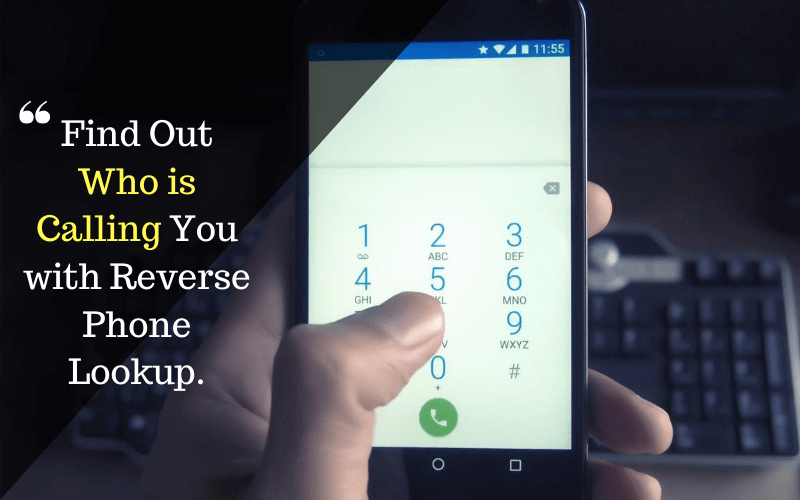 Have you ever received a call from an unknown phone number and wondered who it was? Perhaps you've missed an important call from a potential employer or a long-lost friend because you couldn't identify the unknown phone number. Whatever the reason, knowing the name of a phone number owner can be invaluable.
Thankfully, with the advancement of technology, finding out who a phone number belongs to has become easier. This comprehensive guide will explore three easy ways to quickly and accurately check a phone number owner's name without the need for private investigators or advanced tech skills.
Whether using a reverse phone number lookup application or a simpler solution like Family Orbit, we'll guide you through the various options and help you find the information you need. So, if you're ready to put an end to those annoying and mysterious phone calls and texts, keep reading to find out our top tips.
Check a Phone Number Owner's Name With Number Tracker Pro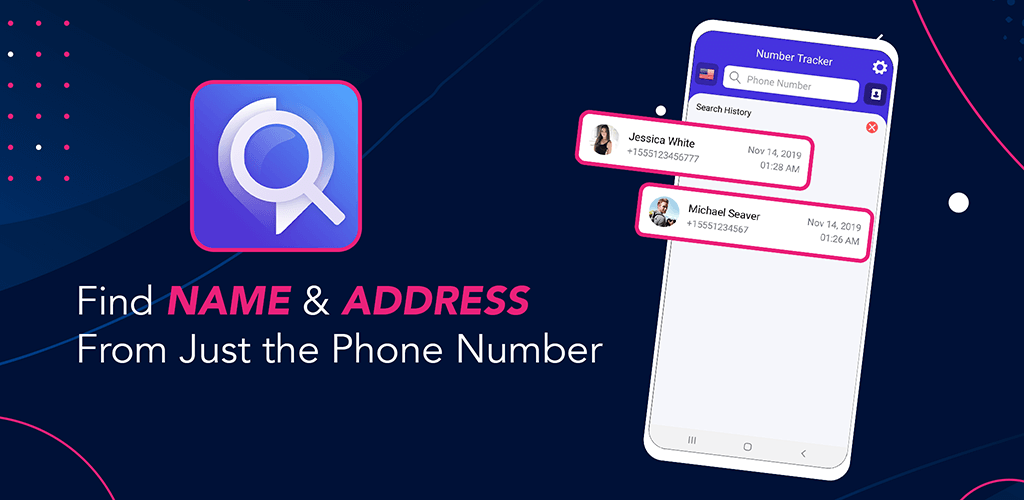 If you're looking for an app that identifies scam calls, shows caller ID, and more, look at one of the features available in the Number Tracker Pro app.
Available for both Apple and Android devices, this credits-based app lets you easily find out who's calling you by tracking their phone number and providing their details. However, it also provides in-depth information, such as a real-time tracker with a live location of where the caller is calling from.
Number Tracker Pro Features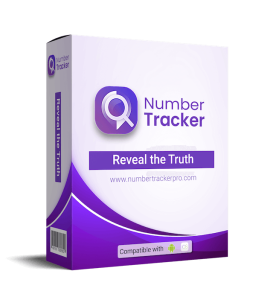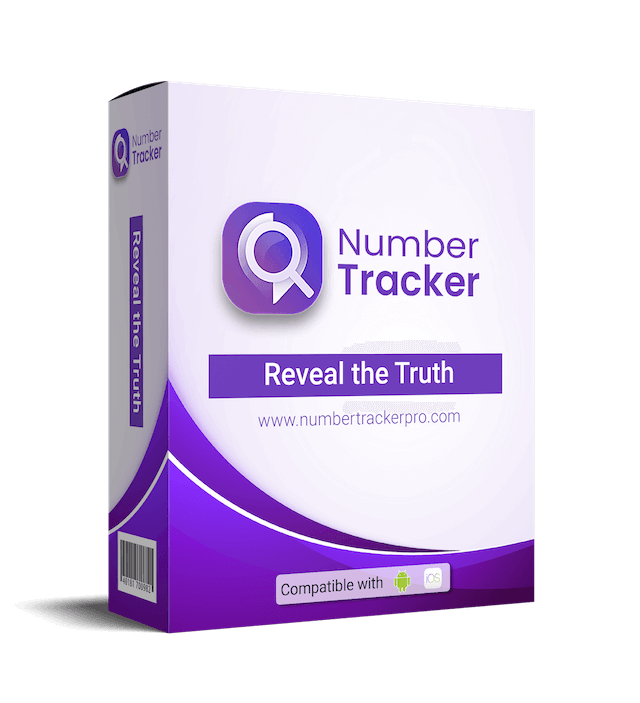 The phone lookup feature is perhaps the most relevant here. With the phone number entered into the Number Tracker Pro app, you can identify a caller, sure, but you can also get detailed personal information connected to that phone number. This includes the following information:
Full Name
Current Address
Relationship Status
Date of Birth
Education, Income & Job Profile
However, using a credit (which we'll explain below) to track the phone number also allows you to access a live location of a phone connected to that number. This means that if you want to identify where the person using that number is calling from, it's as simple as inputting the number and waiting for an update.
It's also a nifty feature if you lose your phone. You can input your number into the search feature, which will display a live location of where it's currently.
*Note: Number Tracker Pro specifically states on its website that they "are not a consumer reporting agency under the FCRA." So keep this in mind when trying to identify an unknown phone number.
Number Tracker Pro Subscriptions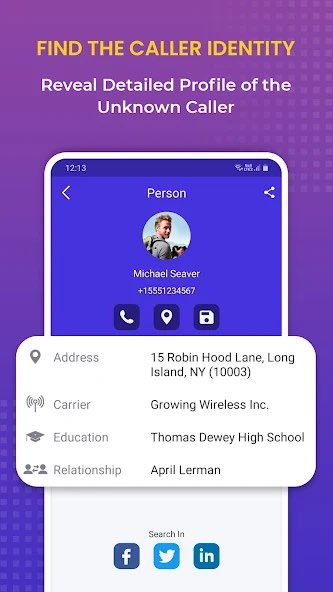 There is, unfortunately, no free version of Number Tracker Pro. There are currently two different subscription plans, though:
10 Credits: Pay a total of $9.95 and get 10 credits you can use for $1 per search
50 Credits: Pay a total of $29.95 and get 50 credits you can use for $0.52 per search
The 50-credit option comes out as much cheaper. If you're planning on doing a lot of reverse phone lookup searches, it's a great option. However, if you just need to use the app a few times, the regular 10-credit plan is perfect.
Each phone lookup search consumes one credit, as does one background search. However, live GPS tracking requests consume two credits each. Because you aren't purchasing a subscription, there is no real "renewal" period to worry about, but you can cancel your account any time you want without penalty.
Number Tracker Pro Benefits
Ultimately, the information the Number Tracker Pro app provides is quite comprehensive. If you're receiving calls from an unidentified phone number and want to figure out who it is and why they're calling you, paying up to one dollar is a great price to access that information.
Other benefits include the following:
Tracking is discreet, so nobody will know you're looking up their information
Detailed personal information is included in each search
The app works for numbers on all networks
You can track phone numbers from any country!
This makes it a simple, cost-effective solution for situations where you need to check a phone number owner's name quickly.
Use the Reverse Phone Lookup App: CocoLookup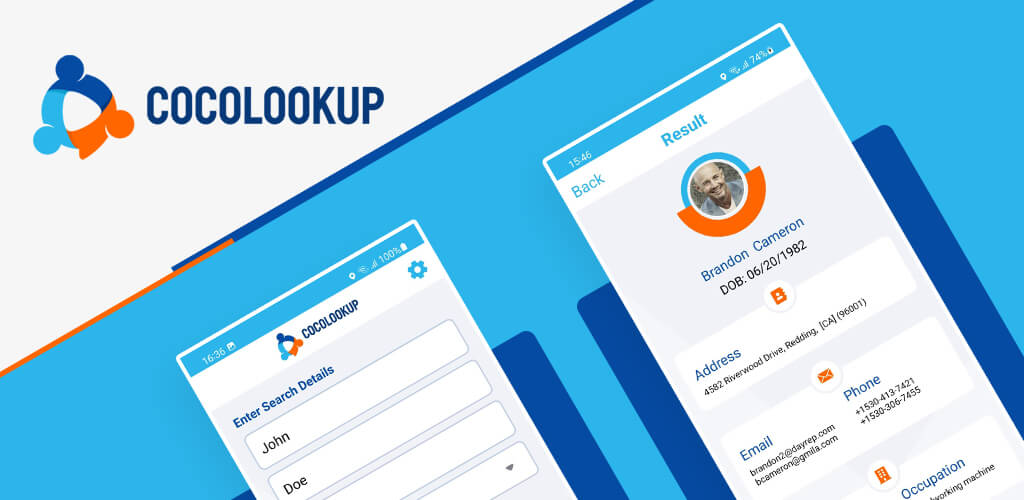 With CocoLookup, a reverse phone lookup app, you can easily determine who owns a phone number. That means no more missed calls from unfamiliar numbers or frustrating telemarketing calls.
With just a few taps on your phone, you'll have access to the name, address, and other details associated with the phone number, giving you the power to make informed decisions about handling incoming calls.
So, similar to Number Tracker Pro, CocoLookup is a user-friendly app that puts the control back in your hands (literally).
CocoLookup Features
With CocoLookup, you can access all the information you need with a phone number. Their comprehensive search tool will provide you with the name, address, and other pertinent information about the owner of the phone number, as well as their contact information, relatives, and job history.
Here's a brief breakdown of the kind of information you can access when using this reverse phone lookup app.
Owner's Information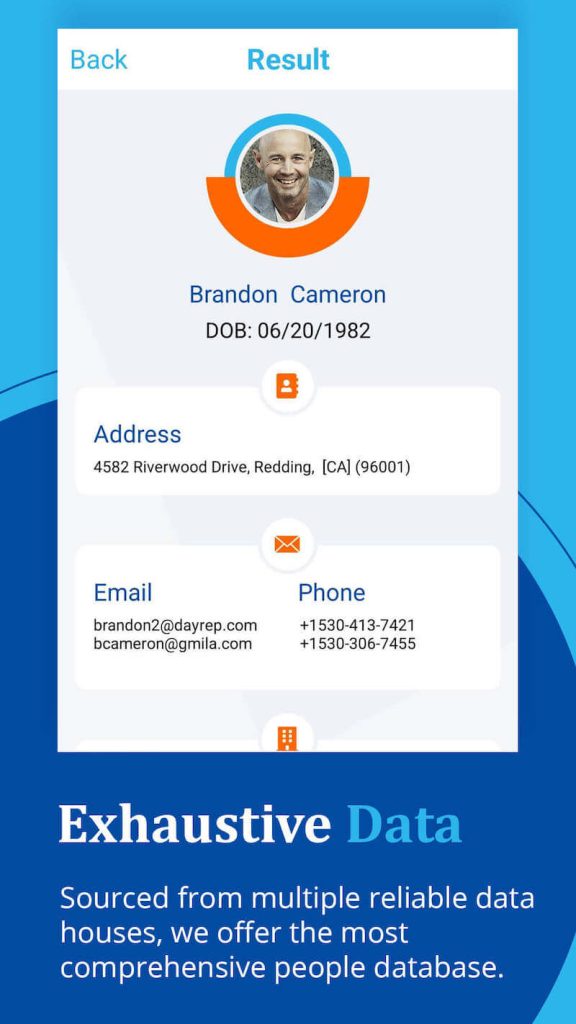 The app's phone number lookup system is designed to provide you with a wealth of information about the owner of the phone number. With CocoLookup, you can quickly access the person's name, address, education history, age, and much more.
Contact Information
Need to contact the person associated with a specific phone number? CocoLookup can help you with that too. They'll provide you with the owner's email address, address, and any other contact information available in the public records so you can find alternative ways to contact the caller.
Relatives
CocoLookup has a feature that can help you find information about a person's relatives. This includes information such as the names, ages, and addresses of the family members. Their search function digs deep into public records and other databases to find necessary information.
Job Positions
Finally, CocoLookup can help you find out the previous job positions of the person associated with the phone number. The search will yield the name and address of their employer, along with the dates of employment (if they're available publicly). This can be useful if you suspect someone of fraud or need to verify someone's work history.
CocoLookup Subscriptions
CocoLookup is marketed as a free reverse phone lookup app. While that's great news for those looking for a budget-friendly way to find a phone number owner's name, it's unfortunately currently only available for Android. And, it's unfortunately not entirely free.
After downloading the app, you must pay for credits for phone number searches. Additionally, reviews of the app on the Google Play store are less than stellar, with a current average rating of just 2.7 stars. Users noted that they felt misled by the "free" claims and that it doesn't work in some countries.
Use Mobile Tracker App: Family Orbit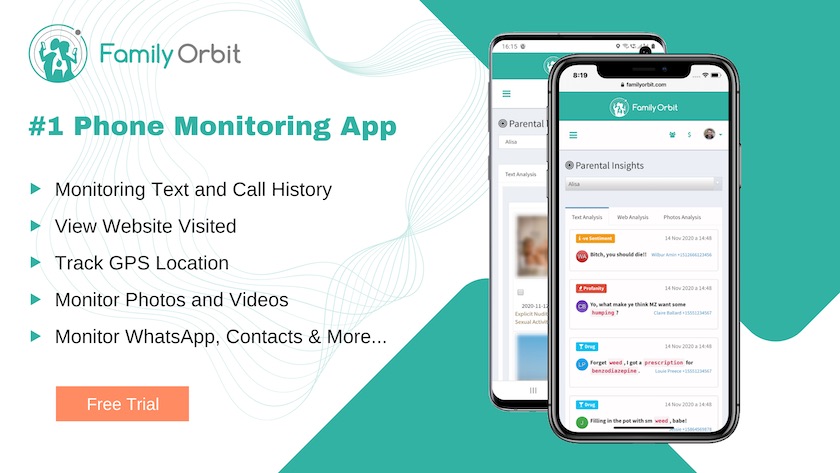 Looking for a solution that mixes all of the best features of the two apps mentioned above and none of the features you don't want or need?
If so, Family Orbit is your one-stop phone tracking device, making it a great option for those who want to see where someone's phone is (or where they're calling from) but don't necessarily need to pay all that extra money to get addresses, email addresses, and other information you can likely find online for free.
Instead, you're paying for a high-quality app that includes GPS tracking, phone usage monitoring, parental control, and parental insights (plus so much more).
How Family Orbit Works
Family Orbit allows you to connect to a phone in real-time, allowing you to pinpoint precisely where another phone number on the plan is. Add a member of your family, such as children's phone numbers. The app then allows you to track the phone's location.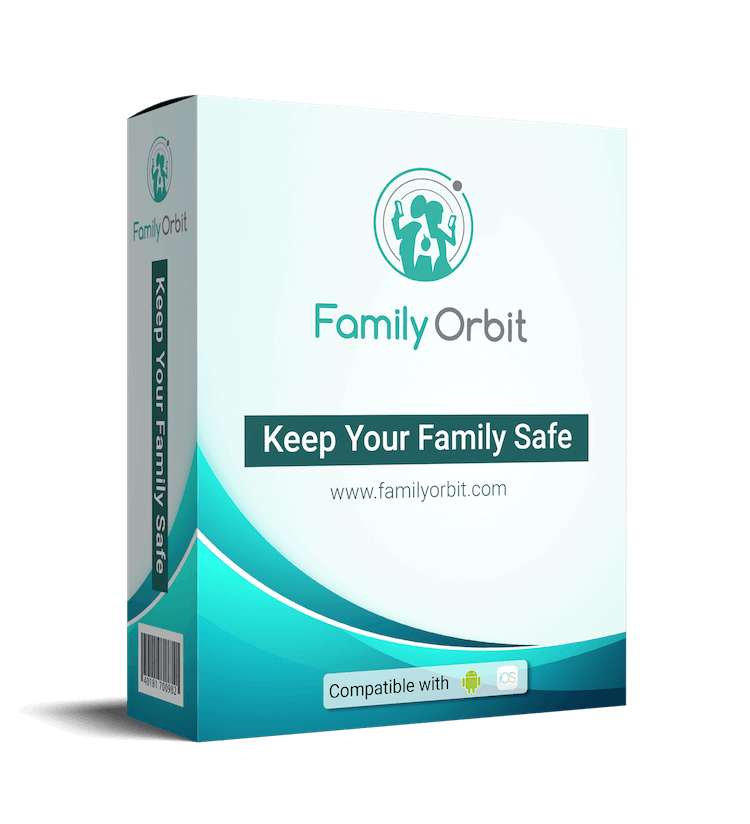 The Family Orbit plan is ideal for parents who want to know where their children are or to find out how long their spouse will take on their way home.
You can track a journey from one point to another by accessing location-based services. Set up alerts to see when they arrive at a specific location, e.g., school, so you can rest assured they've arrived safely at their intended destination.
Adult members of the plan can access the data on a map allowing them real-time information on the whereabouts of all the phones on the Family Orbit plan, offering incredible peace of mind.
Family Orbit Features
On top of allowing you to access location information, Family Orbit also allows you to access other information about the activities on the phone numbers registered. Keep a check on the following things:
Call history (incoming and outgoing)
Text messages
Website Activity
App usage
So much more!
These features allow you to see exactly how your child uses their mobile device by accessing all the information they need without actually checking their phone. You can, for example, monitor social media activity and help to keep your child safe online by knowing precisely who they're talking to and what they are accessing online.
Family Orbit Plans
We currently offer three different plans for families using Family Orbit:
Monthly: Pay $19.95 per month
Quarterly: Pay $13.32 per month (billed as $39.95 quarterly)
Annually: Pay $7.49 per month (billed as $89.95 annually)
While the annual plan offers the best deal, you can cancel any time with any of our plans as there is zero contract and no long-term commitment. Additionally, each plan comes with the following features:
Add up to five child devices
Access all premium features
Priority email support
Automatic subscription renewal
Premium features include access to the following when the device is added to the plan:
All SMS history
Call history
Location History
WhatsApp monitoring
Live location
Calendar
Address book
Photos
Videos
Installed apps
Check mobile data usage
Virtual geofence
Device information
Parental intelligence
Alerts and notifications
Daily email updates
For a complete breakdown of our pricing and the features included in our plans, click here.
Frequently Asked Questions
Most people have many questions about phone number lookup apps and how it's even possible to find a phone number owner's name with just the number. Here are answers to some of the most common questions we receive.
Can I Find Out Who a Phone Number Belongs To?
Yes. There are various ways to go about this, including online reverse phone lookup directories or apps, which provide details such as name, address, and even social media profiles associated with the number.
How Can I Find Out Who a Phone Number Belongs to for Free?
You can find out who a phone number belongs to for free by using online resources such as Whitepages and Truecaller. However, remember that not all phone numbers may have publicly available information.
What is the Best App to Find a Phone Number Owner's Name?
It depends on what other information you're trying to find. Truecaller boasts a vast database of more than 250 million users and enables easy identification of unknown callers. However, Family Orbit is better if you're more interested in tracking a phone and its activity.
Is There a 100% Free Phone Lookup?
Yes, there are several free phone lookup apps and platforms. However, free searches generally don't yield many results or much information.
How Do I Find an Unknown Phone Number Owner?
You can use apps like Number Tracker Pro, CocoLookup, or TrueCaller. There are various apps for both Android and iOS that perform this function.
Can You Google Search for a Phone Number?
Yes, and it's free! Simply enter the number and see what information comes up associated with it.
The Verdict: Which App Should You Use?
When trying to find a good app to check a phone number owner's name, the best option depends on your situation and needs.
Number Tracker Pro provides an in-depth analysis of who is contacting you, CocoLookup is perfect for those looking for basic information, and Family Orbit offers the best all-around GPS tracking and phone number app.Ultimately, we suggest Family Orbit. You can choose a subscription based on your phone usage and see how you can be more confident in tracking phone calls and tracing callers and other phones by activating location-based technology within the app to use as often as needed.
Best Cell Phone Monitoring App
135,485 people have signed up.
Monitor Calls & Text Messages

View Photos and Videos

Location Tracking & Geofence

Monitor WhatsApp & Kik

Detect & Alert for Inappropriate Activities

Monitor Websites Visited

Compatible with Android and iOS