As of 2019, over 53% of children in the U.S. have access to a smartphone by age 11, while 84% of teenagers have their own smartphone.
While these devices can increase the ability to communicate with friends and family, there is also a great risk that comes with putting a wide-reaching electronic gadget into the hands of one of our most vulnerable generations.
Parents want their children to be connected, but also safe from the growing threats that can come with phones and their many uses. What can you as a parent do to set parental controls on your child's smartphone?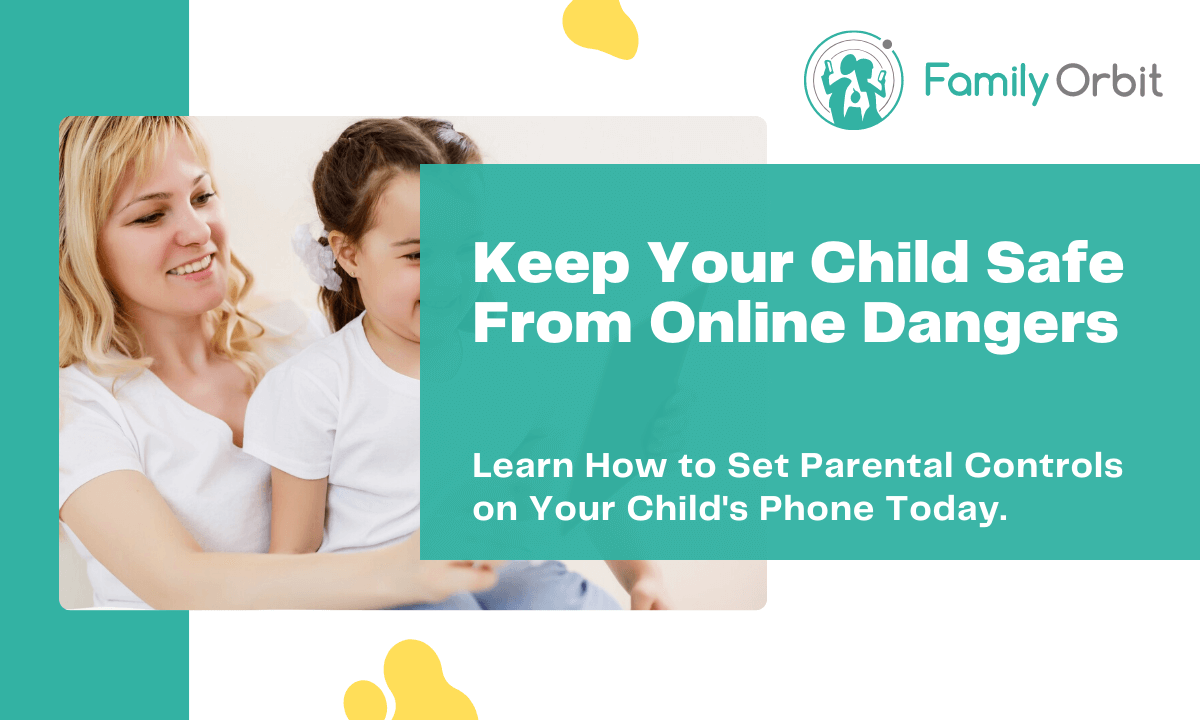 What can be done to safeguard your child's phone? How can you give them the confidence of cellphone ownership without making them feel like you're always looking over their shoulder?
Read our guide to learn more if you're wondering, "how do I put parental controls on my child's phone?"
An Increasing Threat to Staying Safe
Children are most likely to access the internet from a web-enabled smartphone. While it can be a source of great information and fun, there are several reasons to be concerned about what your child might access that can cause harm. Some of these problems include:
Viewing, violent, offensive, or sexually inappropriate content
Failing prey to scams
Giving out personal information to strangers online
Cyberbullying and harassment of other students
Sexting (lewd texting) with older adults
Games with in-app purchasing
Excessive overuse
You don't want your child to feel singled out when they're the only kid in school without their own phone and they are particularly helpful in the event of an unforeseen emergency. But how do you balance the freedom of giving your child this symbol of freedom and trust without completely encroaching on their newfound independence?
Many phones available today come with Parental Controls and settings already installed as a default, but they don't go much further than blocking/managing certain apps, controlling screen time limits, and viewing general app activity for your child. You can set parental controls on your iPhone with ScreenTime.
Apps to Monitor Your Child's Android Phone
As much as you want to be an attentive and watchful parent to your child, you can't keep your eyes on them all the time. Trusting in your child to do the right thing and stay away from bad content isn't always possible either. Peer pressure or a seemingly innocent search or download can quickly lead them down a dark path.
Here are some tips, tricks, and apps you can use to better monitor your child's access to their smartphone devices.
Google Family Link and Google Kids Space
Google's Family Link allows for remote access to your child's device from your phone. It offers all of the standard phone parental controls such as device locator, phone locking, screen time manager, being able to approve or deny the use and downloading of certain apps, hide specific apps, and even suggests teacher-recommended learning apps.
It shows daily, weekly, and even monthly reports on your child's screen time and app usage and is best for children 13 and under.
Drawbacks: Google's Device Locator is only available if the device is powered on, connected to the internet, and recently active.
You should still routinely monitor your child's device. App updates may still be downloaded without approval and some pre-installed or shared Family Library apps may not be able to be uninstalled or disabled.
It does not make the device 100% internet safe, regardless of settings. Requires your child to have their own Google Gmail account and email address. It does not monitor emails or text conversations.
Google's newer platform, Kids Space, which is currently only available on the Lenovo Smart Tab Gen 2 tablet, will be offered on more devices soon. Kids Space is a built-in safe mode that automatically enables all parental controls and restricts access to sites and content that are not age-appropriate for YouTube and Google Play.
Drawbacks: Not available on all platforms or devices yet.
YouTube Kids
YouTube's own kid-safe platform utilizes Google algorithms and safety filters to protect children from viewing inappropriate material. It is aimed at children under 13 years old.
Drawbacks: This does not fully keep explicit or mislabeled content from slipping through. It lacks filters for educational video content for older children.
Supervised Accounts
Aimed at children still younger than 13, the age of informed app consent in the U.S., but older than the typical age demographic for YouTube Kids, around 9 years of age. The YouTube parental controls restrict children from uploading video content or commenting.
Google's answer to the classic YouTube app that didn't have any parental controls until recently. A supervised account can automatically block ad categories and certain questionable content. Parents can see their child's viewing activity and search history and set screen timers through Family Link.
Third-Party Apps
Third-party apps can help address the issues that other apps don't. Kids Place and Kids Zone allow children to run approved apps but don't go much further than that.
AppLock
The third-party app AppLock puts coded PIN protection on individual apps, keeping children from accessing anything you don't permit them to. Lock social media apps and photos, set a specific time to lock and unlock, prevents the uninstallation of the app, cloud sync, and fingerprint lock.
Drawbacks: It is a free app but it plays pop-up ads and videos to compensate for this.
MMGuardian
MMGuardian lets you remotely monitor and control activity on your child's phone, much like Family Link. This means you can control which apps can run and at what times. The software filters out any inappropriate content from the internet and other apps.
Advanced AI technology can detect when your child's MMS text messages contain inappropriate content, such as pornography.
It can detect when the content of your child's SMS messages includes things such as suicidal thoughts, cyberbullying, or violence, and alerts you. It also gives you the ability to block messages from unwanted contacts and block your child from sending or receiving messages.
Drawbacks: Out of 10,921 reviews on Google Play, it only has a 2-star rating. It has a lot of bugs and prevents the phone from locking a majority of the time.
Paid subscription app after 14-day trial, $3.99 per month or $34.99 a year, 5 Year License is available for $79.99, and family plans for up to 5 devices are also available.
Setting up Manual Parental Controls
Most Android phones come loaded with the options to set Parental Controls and a PIN. Here are the basic instructions to enable these settings on your child's phone.
Add a Restricted Profile
Under Settings, select Users and accounts. From there, tap to open Users and then choose Add user. Set the option to create a Restricted profile and opt to designate a PIN for the new profile.
Once that is done, you have the option to toggle off the apps you want to restrict for your child's profile.
Google Play
Open Google Play. Tap on the three dots or the profile picture in the search bar, depending on which version of Android you have. Next, tap on Settings. Go to the setting that says 'Family' and tap to open it.
From this menu, you can Manage Family Members, Sign up for Family Library, see the Parent Guide, and engage Parental Controls. Tap on Parental Controls and then tap on 'Parental controls are off' to turn it on. A dialog box will pop up and ask you to create a PIN.
Once you've created a PIN, you can use this to go back to the Parental Controls menu to set the limits and restrictions for Films, Books, TV, Apps, and Games.
Choose the age range you want to utilize, but it is important to note that this only applies to the content of the games themselves and not the in-game advertising from external sources. It will also exclude games without an age rating.
Protect Your Family With Family Orbit
Family Orbit is a comprehensive parental control app that allows you to have peace of mind with your child's smartphone.
It provides an AI-powered Parental Insight feature that scans photos and messages for signs of cyberbullying, porn, gore, violence, sexting, and more and alerts you if something is wrong. Also includes a GPS locator, Parental Controls, and monitors phone usage.
Able to track content across social media like WhatsApp, websites, text messages, websites, call records, photos, and even the address book.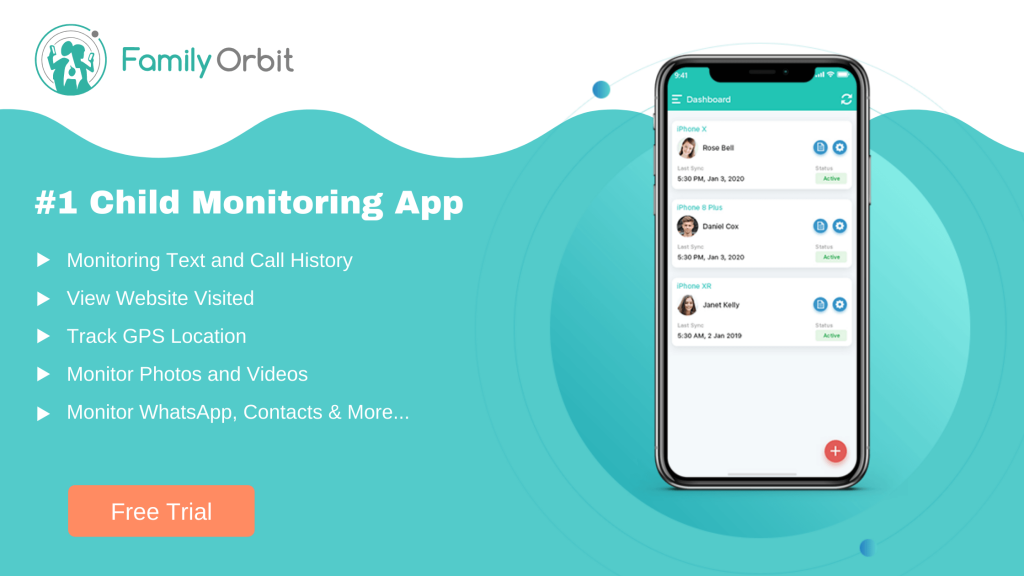 Family locator provides real-time location, a mobile Geofence that alerts you if your child goes outside of a designated area, a location history, and the option to have Check-Ins and emergency interaction.
How Much Does Family Orbit Cost?
You can't put a price on your family's safety and wellbeing, but for just $19.95 a month or $89.95 per year, you can monitor up to 3 child phone devices and make sure they are protected from the biggest dangers of technology.
That's a savings of almost $150! And best of all, you can get a free trial.
Is Family Orbit affordable? The real question is: How can you afford not to have Family Orbit?
Safety and Security at Your Fingertips
In these uncertain times, when technology has the capacity to change our lives for the better, there are also challenges it can bring, especially when it comes to keeping our children safe and sound.
Honesty is the best policy in explaining to your child the importance of having safety apps and parental controls installed, instead of sneaking around.
Put your mind at ease with Family Orbit today. It's truly the smart choice for your child's smartphone.