There are a lot of benefits to allowing your child to have a mobile phone. It helps to keep them safe because they can always call you if they are in trouble. It also helps them to maintain a healthy social life with their friends. However, there are a lot of dangers that come along with owning a phone, and it's important that parents are able to control their child's usage properly. You need to know whether they are accessing websites that are unsuitable for them, and being able to track their location can help you to make sure that they are safe. Having access to messages and emails is also a good way to protect them from online predators and bullies. 
A lot of parents have taken to using free trial phone monitoring apps on their child's phone so they can monitor all of their activities and make sure that they are safe. There are a lot of different ones out there, so we have put together a list of the best.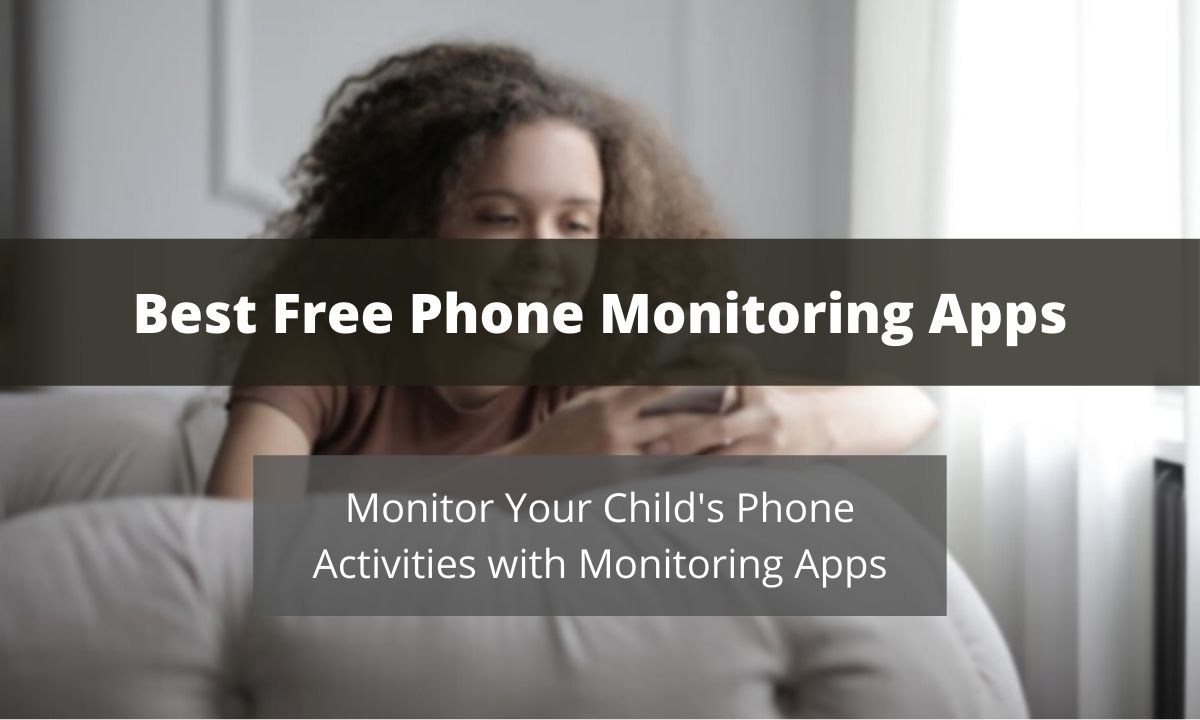 Phone Monitoring Apps for iPhone
Every parent wants what is best for their kids, especially when it comes to their safety. In this digital era, it's important to monitor your child's activities on their smartphones to ensure their safety. This is because smartphones expose kids to various risks, such as online predators, adult content, and cyberbullies, among others. That's you need a parental control app.
Family Orbit

TeenOrbit

TeenShield

Bark

MobiCip
Family Orbit
Family Orbit is the best all-around monitoring app for your child's phone because it has a whole range of features that you can use to protect them. It has a great GPS feature so you can locate the entire family any time you like. You can also keep a close eye on their messages, calls, and internet browsing history. Family Orbit also lets you view the photos and videos that are stored on their phone to make sure that they are not viewing any content that is not suitable for their age. If you want a comprehensive piece of software that helps you to protect your child by monitoring their phone, Family Orbit is the best choice. 
Compatibility: iOS 9.0 – 14
Free Trial: Free Trial
Price: $19.95 per month for up to 3 devices.
Method of Monitoring iPhone: iCloud, iTunes, iOS app
Family Orbit is one of the few apps we reviewed that works with iOS 13. You can monitor text messages, iMessage, WhatsApp, Kik, and other chat messengers using the Family Orbit app. It is the only app to offer all-round monitoring features using an iOS App, iCloud-based Service and a Desktop software to extract logs from iTunes.
Install the iOS app on your child's phone to keep an eye on the real-time location of your child, as well as get notifications when they arrive at or leave from your specified geofence locations. Besides location tracking, you can also monitor your child's address book, calendar events, mobile data usage, photos, and device logs such as WiFi hotspots they connect to.

Family Orbit also offers iCloud-based monitoring, where you can monitor the phone logs such as call history, websites visited, text messages, photos, location, and more by simply providing your child's Apple ID credentials. You need not jailbreak or install an app on the child's phone. Here's how it works?
Get your free trial key here and sign up for your account.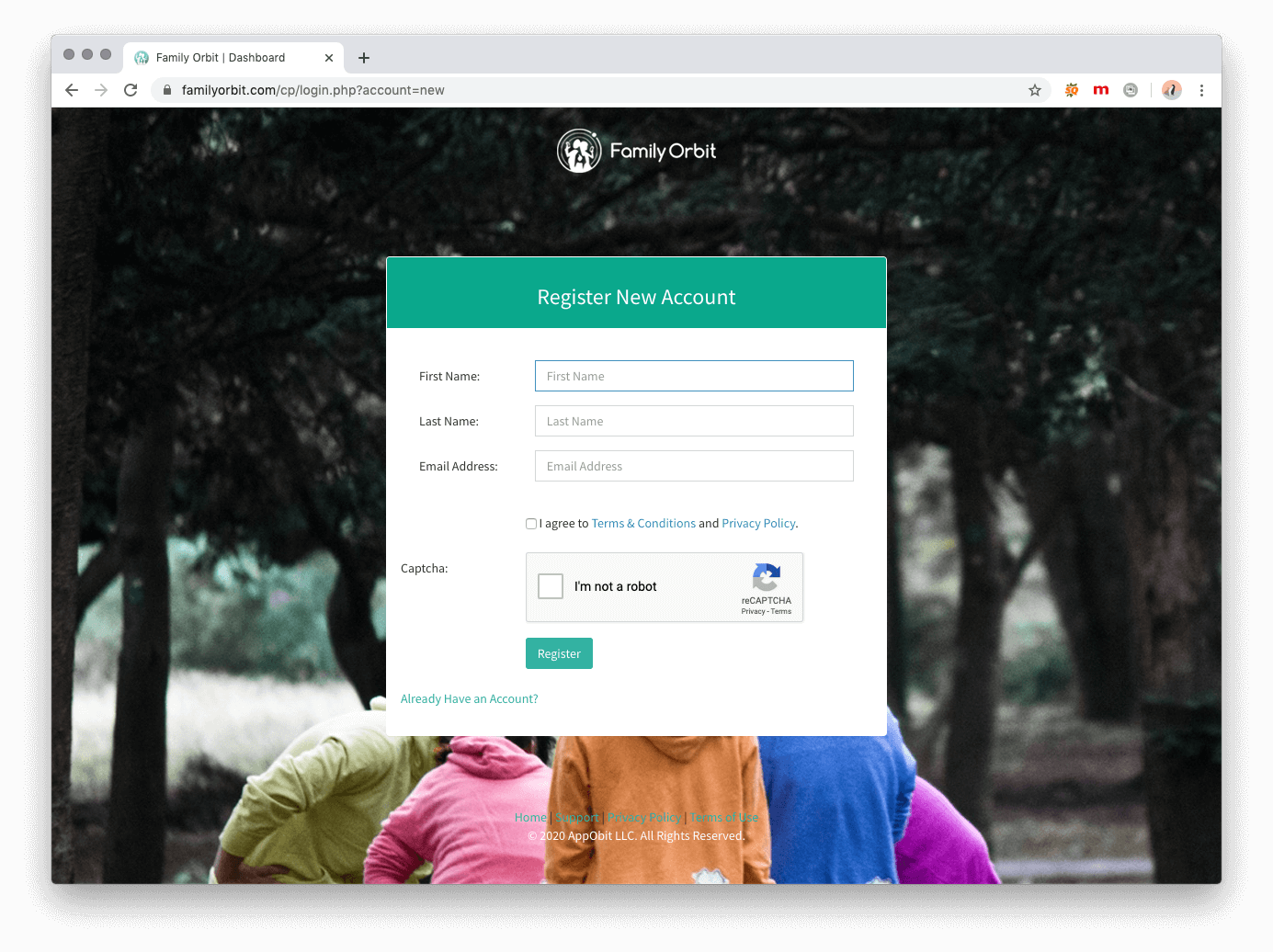 Add Your Child's Apple ID Credentials.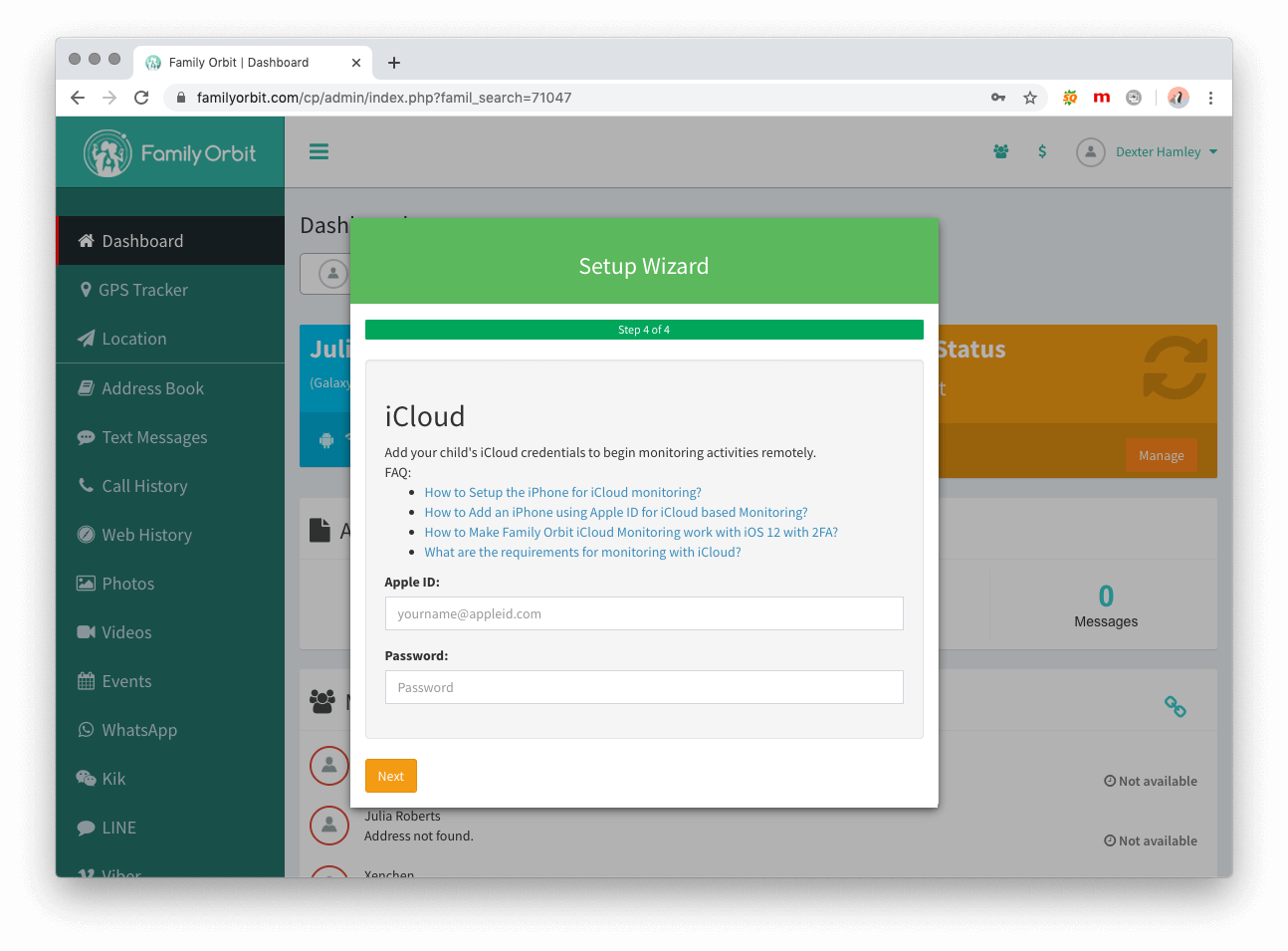 Select the Device You wish to Monitor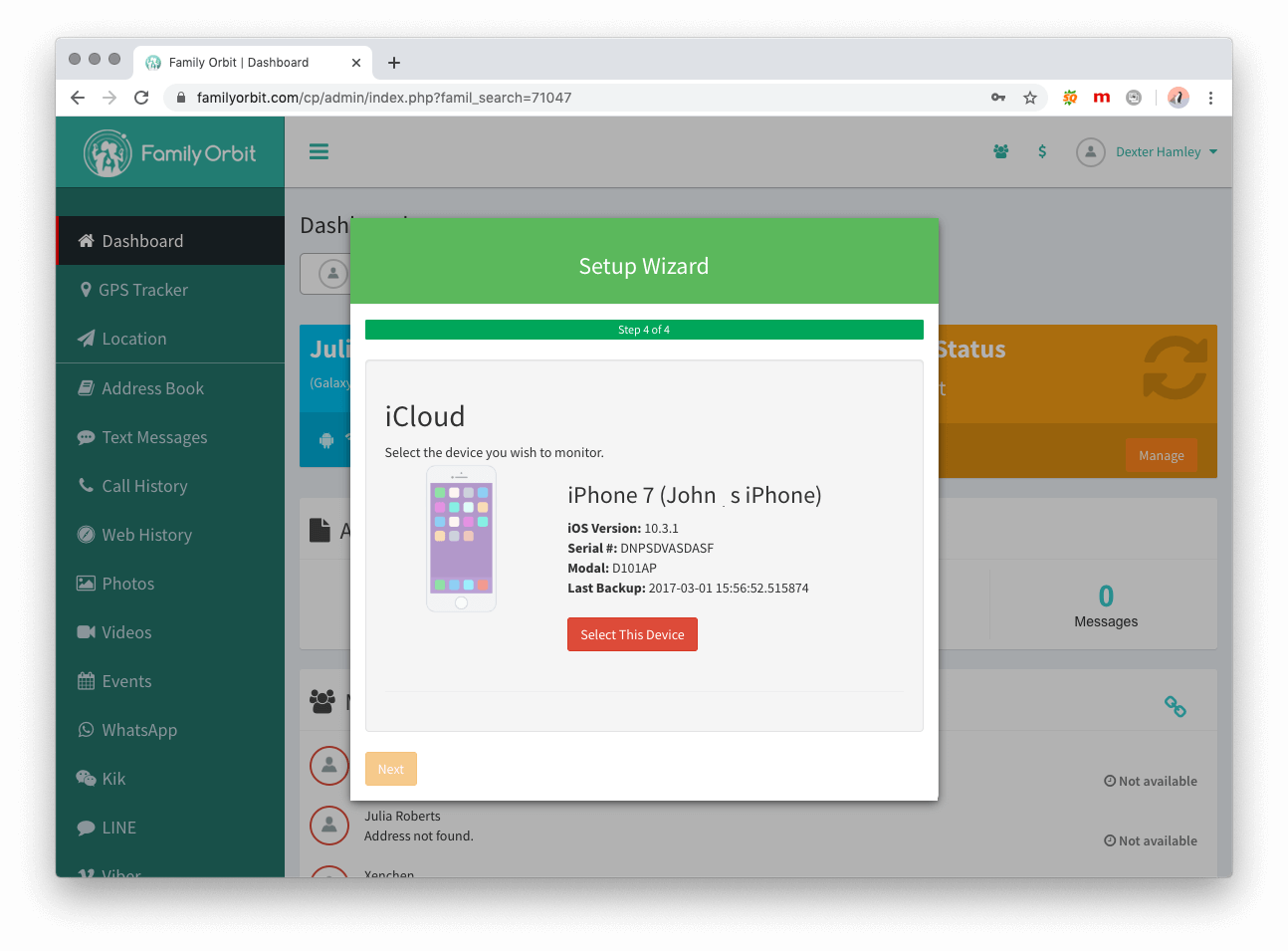 Get Report Emails or View the Logs Online Anytime.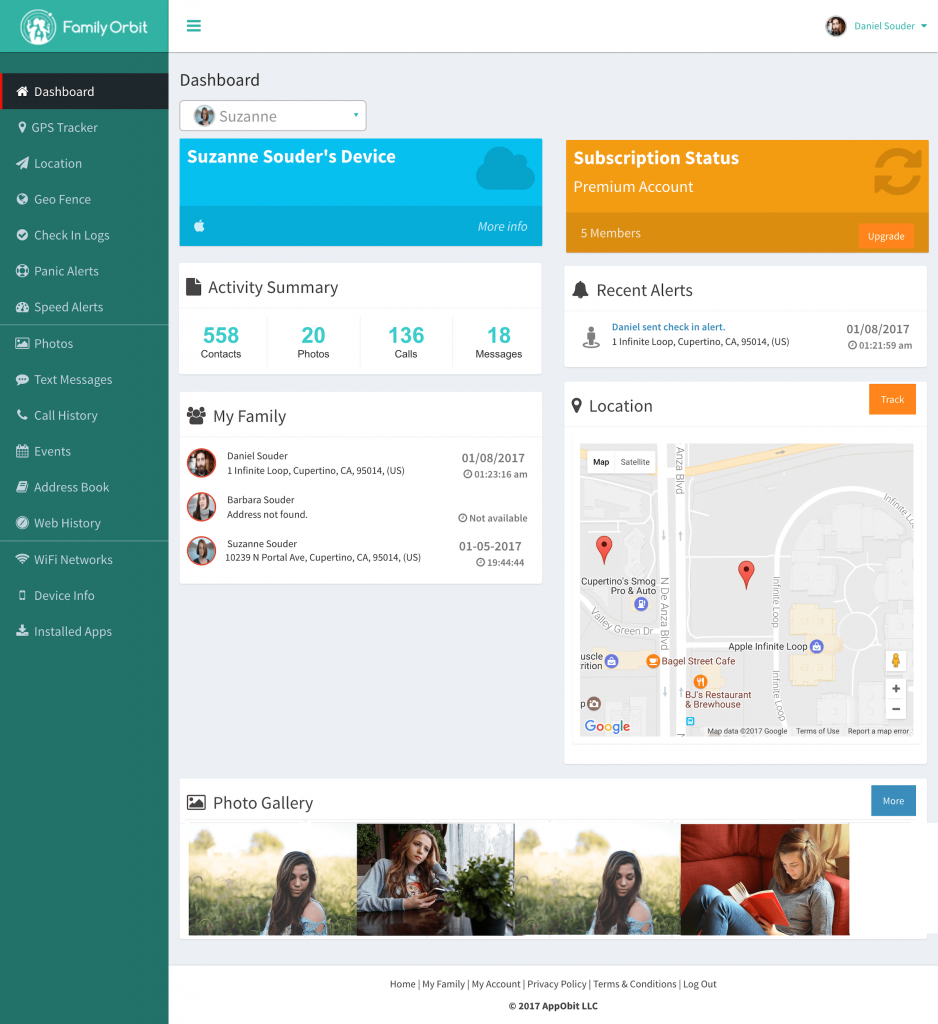 Finally, if your Apple ID is protected with 2FA or you wish to monitor iMessages, WhatsApp, KIK, and other comprehensive logs, you should consider using the Family Orbit Desktop App. You need to install the Family Orbit Desktop software on your computer (Windows or macOS) and configure your child's iPhone to remotely backup to your computer.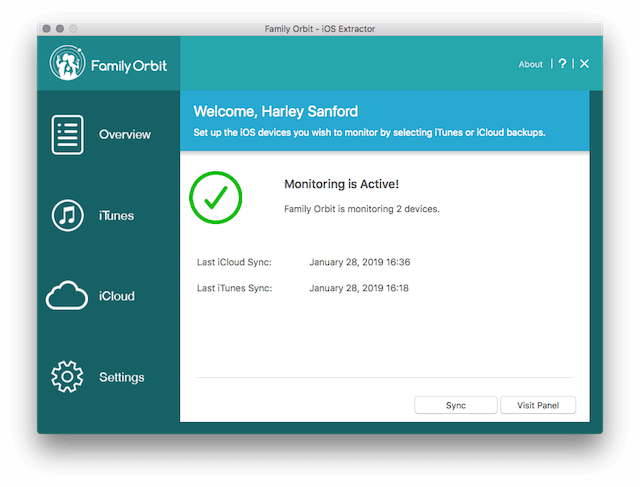 Family Orbit Desktop will decode the backup and upload the logs to your private online account. The process happens automatically and wirelessly so you seldom need to connect your child's iPhone to your computer to fetch new logs.
TeenOrbit Child Monitoring App
TeenOrbit is one of the most effective teen tracking apps for monitoring your child's calls and texts in order to protect them from cyberbullying and online predators. After the free 3 day trial, you will have to pay a subscription, but it will help you to keep your child safe. Cyberbullying is very common these days but a lot of children will keep it to themselves and won't tell their parents, so the situation escalates. But with teen tracking apps like TeenOrbit, you will know if there is a problem right away.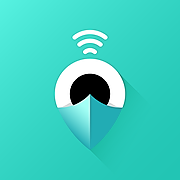 Children that are targeted by online predators may also be confused by the situation and will not realize that something is wrong, which is why you need monitoring apps like TeenOrbit to help you protect your child.
Compatibility: iOS 10.0 – 14
Free Trial: 3-day Free Trial
Price: $19.95 per month.
Method of Monitoring iPhone: iCloud
Using TeenOrbit is very easy. Simply download the app on your own (the parent's) phone.
You can create an account and activate the free trial.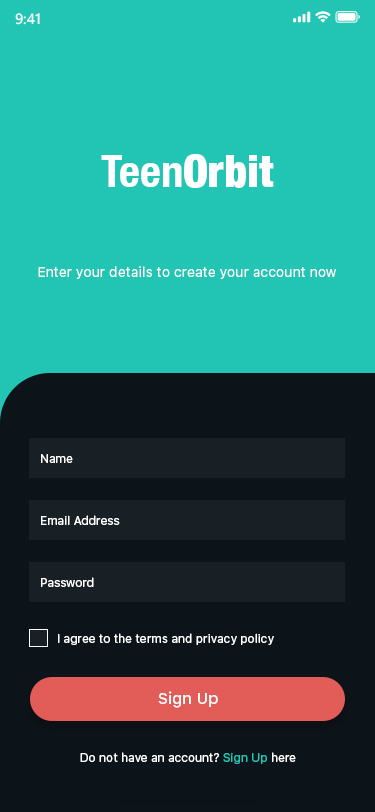 Once done, enter the child's Apple ID credentials and select the device he or she uses.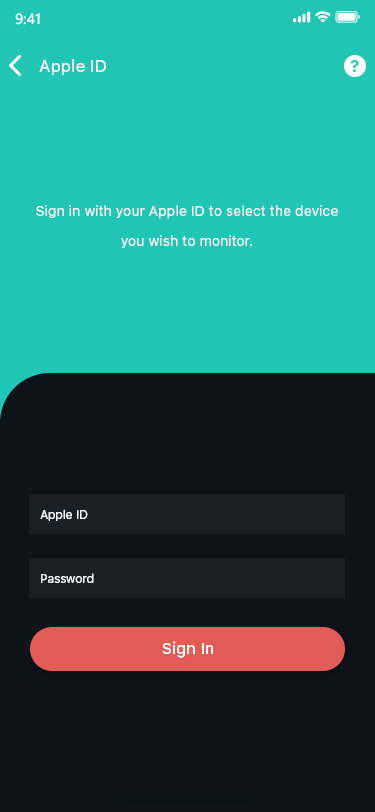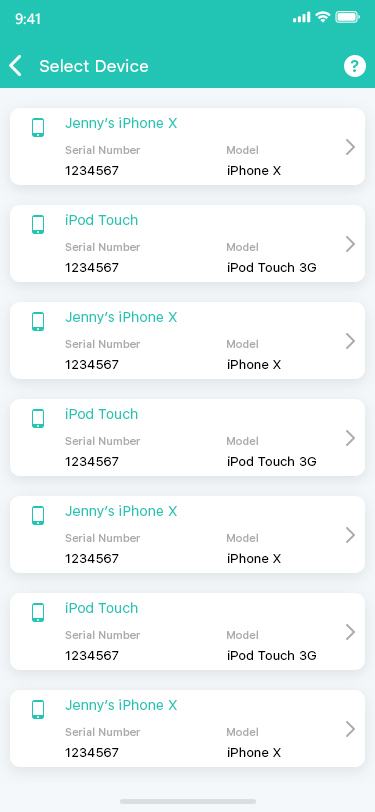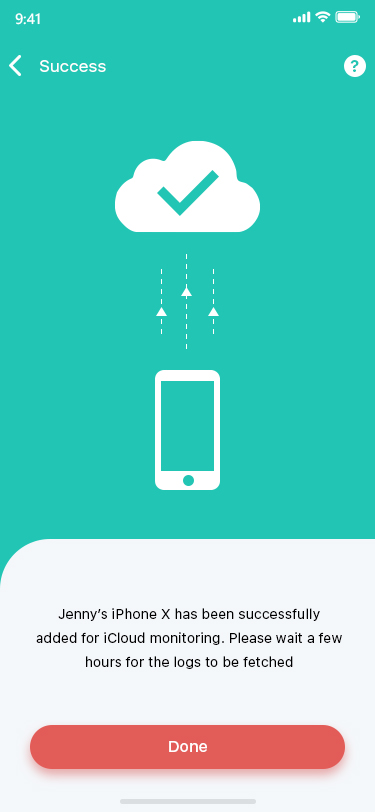 Now the app will fetch logs from your child's iCloud account and display it in the interface as and when it becomes available.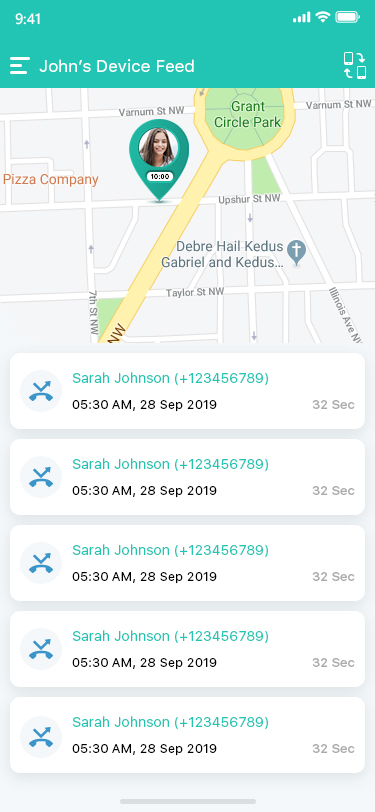 Bark Monitoring for Parents
Bark is a new app that you can use for a limited time without paying. It is built as a non-intrusive app to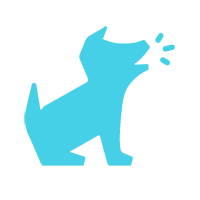 report only concerned activities rather than a comprehensive log of everything. Bark is mainly focused on monitoring your child's internet usage and making sure that they are not accessing anything that could be harmful to them. You can connect as many different social media accounts and other websites as you like, and Bark will monitor your child's activity. The best feature is that it will send you notifications if the software picks up on something concerning. This means that Bark is always working alongside you to help you monitor your child and keep them safe.
Compatibility: iOS 10.0 – 14
Free Trial: Free Trial
Price: $99.99 per annum.
Method of Monitoring iPhone: iTunes
Bark app for iPhone works in a similar manner as Family Orbit Desktop. You have to download an app on your computer and configure your child's iPhone to create a wireless backup to the same computer. Once done, the Bark desktop app will decode and upload the logs to your online account. You will receive email alerts as well as view the alert notifications online.
Mobicip Internet Filter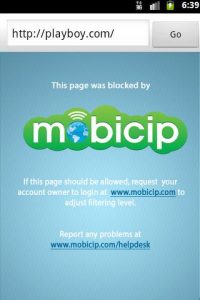 Blocking certain websites from your child's phone is so important because there is a lot of damaging content out there. When they are using a device at home, it's easier to keep an eye on what they are doing. But if they are out of the house, you don't have any control. Unless, of course, you install Mobicip. It gives you different levels of protection for children of different ages and blocks content like pornography, violence, gambling websites, and dating sites. 
Compatibility: iOS 9.0 – 12
Free Trial: No Free Trial
Price: $89.99 per annum.
Method of Monitoring iPhone: iOS App with MDM and VPN
Mobicip offers an iPhone app that you need to install on your child's phone as well as install an MDM profile to be able to monitor and filter website activity. Mobicip is recommended for younger children who may accidentally visit an inappropriate website. Mobicip provided limited monitoring activities and suffered a recent blockage from Apple.

Phone Monitoring Apps for Android
The best free tracking apps for Android should have features that will help you protect your kids from online dangers. Such features include content filtering, app blocking, phone activities management, e.g., texting, GPS location tracking, social media management, and web browser monitoring. They should also have key aspects such as a well-designed dashboard, flexible usability, and real-time monitoring notifications.
Family Orbit

mTracker

Mobile Spy

My Spy

Norton Family
Family Orbit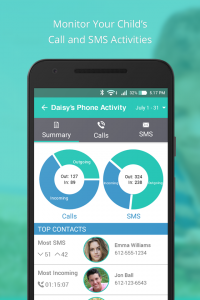 Family Orbit has set gold standards when it comes to Android parental control that enables you to install limits on Android and iOS devices. It has an integrated system incorporating all aspects of parental control. With a well-designed user interface, the app is easy to use without complexity. It allows you to set limits and boundaries for your children without having to take their freedom away entirely. Its rich feature set includes a GPS tracker, phone usage monitoring, screen time limitations, app blocking, web filtering, Geofencing, and many more.
Compatibility: Android 4.4 – 10
Free Trial: Free Trial
Price: $19.95 per month for up to 3 devices.
Here's a step-by-step instructions video that guides you on how to set up Family Orbit:
Mobile Spy

 
Mobile Spy is a very popular piece of software because it is one of the only services that offers a live monitoring system that you can access from your computer. Once you install the software on your child's phone, you will be able to track their location, look at their call history, view their messages, and check their internet history. You can see all of this information on a live feed from your computer and get instant GPS updates so you know exactly where your child is and what they are doing at all times. There is also a feature that allows you to send a notification when you are monitoring their phone, so your child knows that you are watching.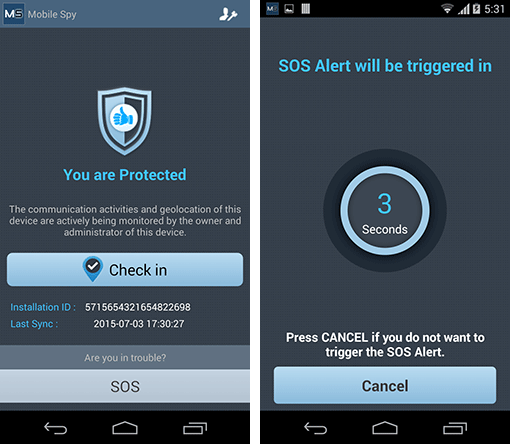 Compatibility: Android 4.4 – 7
Free Trial: Free Trial
Price: $89.95 per annum for up to 3 devices.
mTracker – Mobile Tracker
mTracker for Android is a simple and easy-to-use mobile location tracking app. You can track the location of your child on a real-time map and also view the location history of the child's phone at any time. Above all, it is completely FREE to use the tracking app and the only downside is the ads displayed inside the app.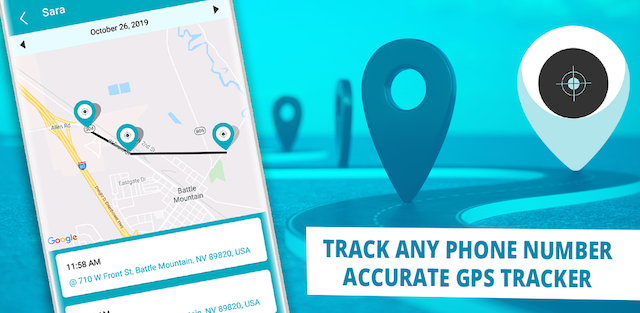 Compatibility: Android 4.4 – 10
Free Trial: Free
Price: $0

Phone Sheriff
Phone Sheriff enables parents to monitor phone usage of their child's cell phone. It works well with all Android phones and tablets. It offers flexible screen time management that enables you to set limits for your kid's online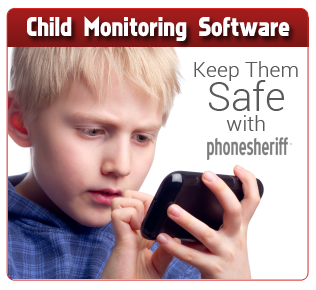 activities. With advanced internet filtering, you can restrict inappropriate content that your kid may come across. This software has an incredibly efficient feature where you can get real-time updates of your child's location. You can monitor text messages, block phone numbers, and have access to their call history. In addition, the app also provides profanity alerts.
Compatibility: Android 4.4 – 7
Free Trial: No Trial
Price: $89.00 per annum for up to 3 devices.
My SPY
mSpy is one of the leading spyware apps offered. It possesses a fully customized interface with all the necessary functions. This offers a suite of features where parents can read text messages, view call history, block apps, and web content, track the child's location, and monitor internet activities. You can easily install the app without having to be there physically as long as you have the target device's iCloud account details. The app is compatible with both Android and iOS.
Compatibility: Android 4.4 – 9
Free Trial: No Free Trial.
Price: $89.95 per annum for up to 3 devices.
Norton Family Premier
Norton Family Premier is a comprehensive app from Symantec that protects iOS, Android, and Windows devices. However, it's not compatible with Macs. It's user-friendly with a well-laid out monitoring dashboard and settings menu. You can monitor your child's web content and be able to view web history by category. Another feature is the location tracker which enables you to know where your kids are. You can get access to their text messages and call logs, installed apps, the videos they watch, as well as be able to limit their screen time.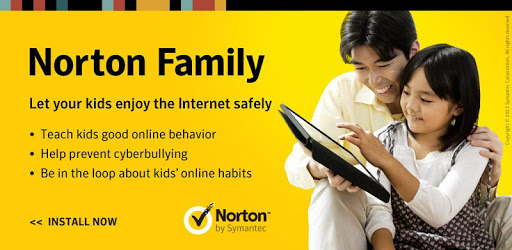 Compatibility: Android 4.4 – 9
Free Trial: Free Trial
Price: $89.95 per annum for up to 3 devices.

Qustodio Parental App
In this digital era, Qustodio parental control app has proven to be one of the best apps for managing kids' online activities. It comes with a powerful filtering technology to protect your child from inappropriate and harmful content. It has a variety of features that enable you to block adult content, view social network activity, track calls and SMS, control games, limit screen time, and track location. This app is compatible with a variety of devices, including Windows, Android, Mac OS X, iOS, Kindle, and Nook.
Compatibility: Android 4.4 – 9
Free Trial: Free Trial
Price: $89.95 per annum for up to 3 devices.
Questions You Might Have About Cell Phone Monitoring Apps
Do tracking apps really work?
Both Yes and No! It really depends on if you fall for a scam or if you buy it from a reputable company offering a working product. How do you figure this out? First, use common sense. A "Money-Back" Guarantee is the oldest trick in the book. The fine prints in the refund policies of these companies will never let you get your money back. If they are really that out and about their products, they would offer a free trial.
Second, use a payment provider who is easier to approach and cancel your charges if need be. Several times customers keep requesting these companies requesting to cancel their subscriptions – only to be given runarounds. Reputable order processing companies include PayPal, FastSpring, PayPro, Avangate, BlueSnap, etc.
Also, if it is too good to be true – it probably is. Remote installation of the spy apps is impossible on Android phones. Remote monitoring is possible on iPhone only if your Apple ID is NOT protected with 2FA and even then you would occasionally need administrative access to the device to unlock your Apple ID.
And, finally, check your own motto. If your motto is to use spy apps illegally you are most likely to fall for a scam. Avoid that, the only legal uses of these apps are to monitor your own underage children or employees with whom you have written consent. Be warned, using these apps for any other reason may get you in legal trouble. Consult your local legal experts before signing up for any stealth tracking apps.
Can someone spy on my phone without touching it?
No, it is extremely hard to spy on a phone without touching it. We read about such things every now and then, regarding vulnerabilities found in popular apps leading to backdoor spyware being dropped. However, this remains very difficult for commoners to be able to do so. If you suspect your phone has spyware without your knowledge, you can use these tips to detect spy apps on your phone.
What is Rooting or Jailbreaking?
Rooting is a process in the Android phone of accessing "root" or "superuser" permission in the phone's operating system. Once this is achieved, an app can do "what it wants" and "where it wants". Like a hidden app can read your Facebook Messenger database, or it can manipulate your phone to make international calls without your knowledge. It is dangerous, voids your warranty, and no goods come from putting your phone in this insecure environment. Unless you are a developer or technical expert, avoid rooting your Android phones.
Jailbreaking is a similar process but for the iPhone where the program allowed "root" access to the device operating system. Earlier hidden apps like Mobile Spy and Flexispy required you to jailbreak your iPhone to be able to install their apps but now most of them have switched to the iCloud-based method. Jailbreaking has become a cat-and-mouse game between the jailbreak community and Apple, where Apple is winning the game by releasing updates almost immediately as and when new jailbreak surfaces so for years new working Jailbreak has not come for iOS. We do not recommend jailbreaking your iPhone to install hidden apps.
How Phone Monitoring Apps Help You?
There are two use-cases for such apps for cell phones.
Monitor Your Underage Child,
Monitor Your Employees.
You can monitor your kids using one of the apps listed above if you are the parent or the legal guardian of your child. The child must be under 18 years of age and it might be a good idea to convey your intention to your child beforehand. We offer a cell phone contract just for this case.
Also, you can "monitor" but not "spy" on your employees on their company-issued cell phones with a written and signed agreement between the employer and employee. Please note, Family Orbit is not offered for employee monitoring.
Is it Possible to Track a Phone by its Number?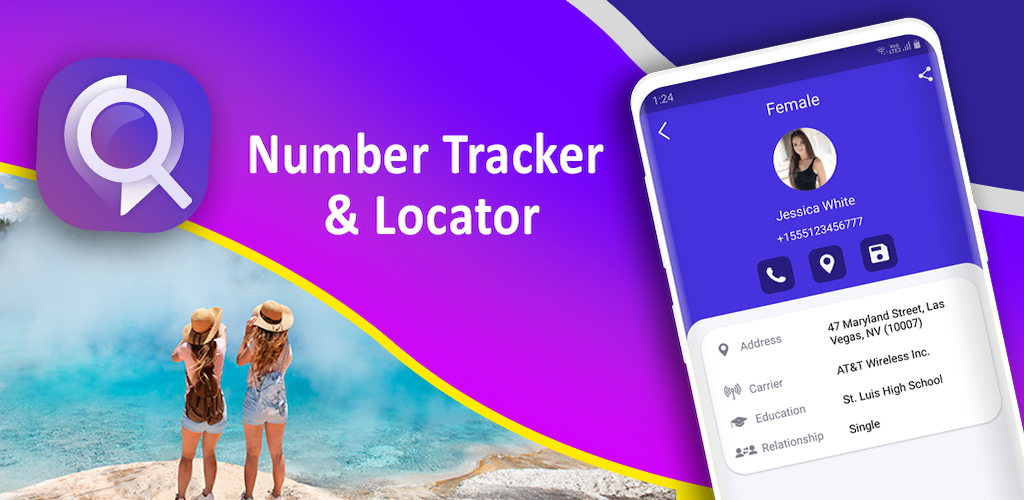 No, it is not possible to track a phone without installing a spy phone app on it. However, you can find the Caller ID details of the cell phone number owner by using a Phone Number Tracker Apps. You can find information like the name, address, social media profiles of the person who is associated with the phone number. However, it is impossible to find the real-time location of the mobile user just by tracking by phone number.
You can download Number Tracker Pro for Android and iPhone.
What is Keylogger for Android and iPhone?
On Android, some of the monitoring apps will install a custom keyboard. Once activated, every key entered on the phone in any app will be automatically captured by the hidden app and logged in to your online account. This may help discover the content of messages shared on Snapchat and other messengers who are otherwise difficult to monitor using other methods. However, since there is a huge possibility of abuse with this method we do not offer this method in our Family Orbit app.
Please note, keylogger functionality on the iPhone is impossible to obtain because of Apple's closed ecosystem.
How do cell phone monitoring apps work?
Monitoring Apps are just like any other mobile apps with the exception that they are designed to read information from out-side-the-box rather than minding their own business. They can read all the notifications sent on your mobile device, they can read all the call history, text messages, websites visited on your phone and make a log of them and upload them to an online server. The tracker app runs in the background of the device operating system, listening for new conversations and silently processing them. Even though the amount of data they process is large, the apps themselves have a small footprint and utilizes limited resources.
Can Such Apps be Detected?
Yes, phone tracking apps can be detected. You can watch for signs of spyware like slow responding phones, overuse in mobile data plans, notifications, or alerts. You can also scroll through the list of installed "Apps" on your phone and watch for suspicious apps that require a ton of permission to function. Click here to find more information about detecting hidden apps on your phone.
When Should I Buy Child Monitoring App?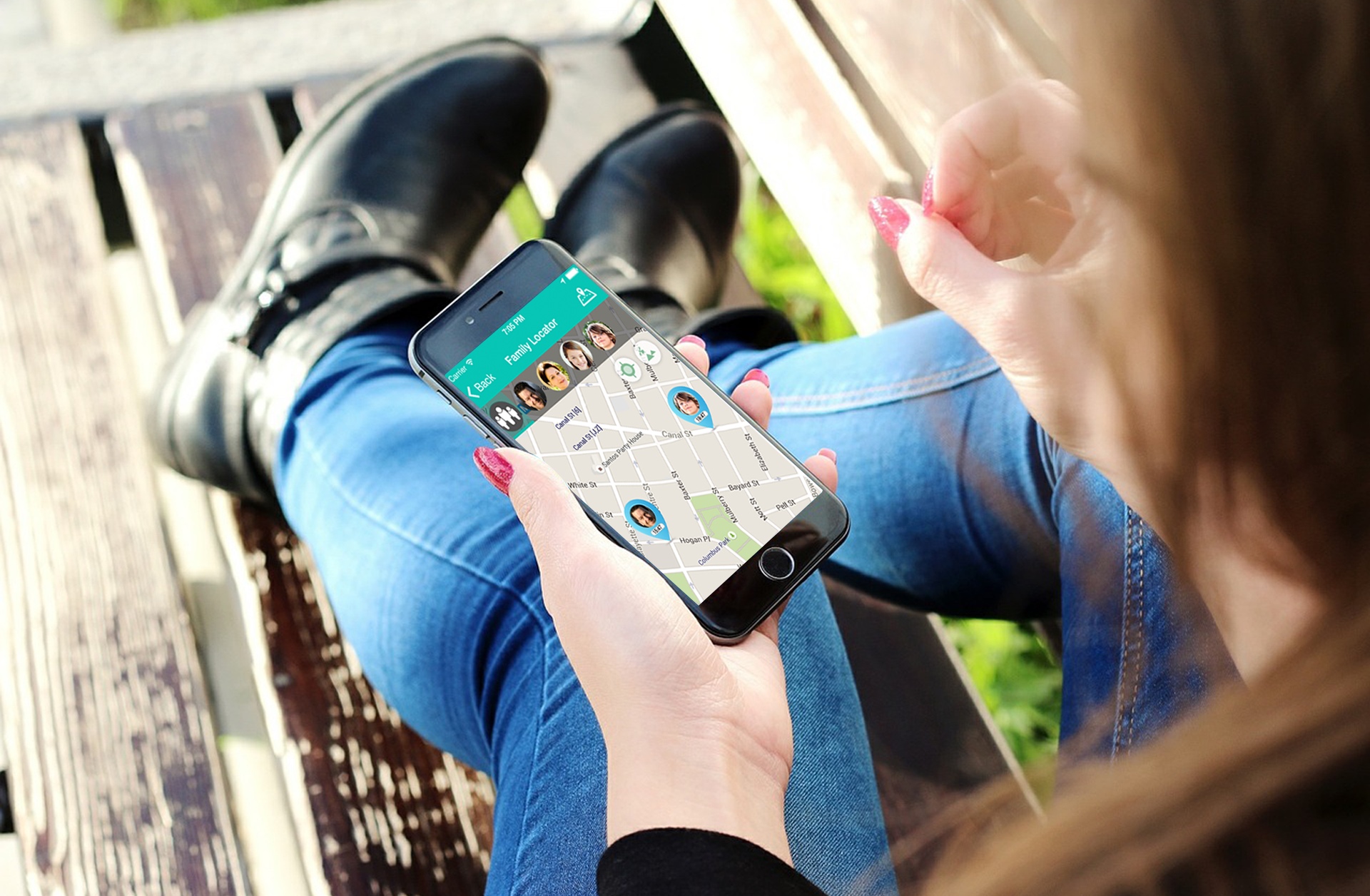 You got your kid a new phone and he or she can't get his eyes off the phone. Phone tracking apps may be helpful if you suspect your child may be suffering from cyberbullying, extortions, online dangers, sexting, alcohol or drug addiction, or peer pressure. Monitoring software will help detect early signs of dangers and help you in being proactive in protecting your children from situations that may hamper their life later. While having an open conversation always help, sometimes by nature young children are rebellious and prefer to break the house rules. Tracking and monitoring your child will help you protect them better from both cyber threats and real-life dangers like abductions and extortions.
Before you install any software on your phone, always make sure that it comes from a reliable company because there are a lot of fake apps out there.
It's important for parents to have a solid set of parental monitoring and tracking installed to keep their children safe. Though Android and iOS devices have screen time and app blocking features, you need more robust monitoring software to ensure the safety of your child and be able to guide them as they grow up. All the above monitoring apps are great and undetectable. It's up to you to decide on the one that fits your needs best. Start your free trial of Family Orbit today!