Taking a trip with the family is often a fun experience, but it can also be stressful for parents. Traveling with kids to an unfamiliar location brings some challenges, and for parents, their children's safety is always a number one concern. Don't let fears and worry ruin a fun outing or a relaxing vacation. Family Orbit, a GPS tracker app, can help put your mind at ease on your next family trip.
No Need to Panic
With a phone locator, parents don't need to panic if a child gets separated from the family in a crowded place. Vacation hot spots like amusement parks, beaches, boardwalks, and resorts are often packed with people, and kids can easily become separated from their parents in just seconds. When a child has their phone with them and turned on, parents are able to check on their exact location at any time with the GPS tracker app. This lets mom and dad find their child quickly, no matter how crowded the place may be.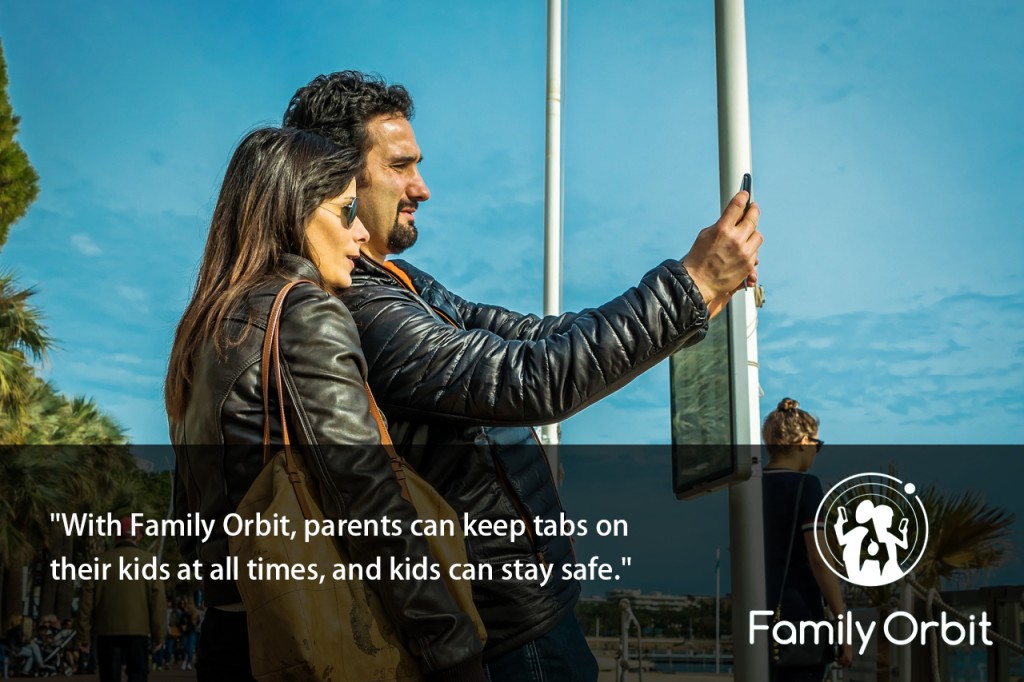 Teens can be Trusted
On family trips, it can be tough to get everyone interested in the same activities. Rather than parents and kids having to spend their vacation time doing things that they don't want to, teens can be trusted to enjoy different activities. For example, maybe the teens want to visit an arcade, while mom and dad just want to relax on the beach. Parents traveling with their teens don't have to be reluctant to let them go off on their own for short periods of time when using a family locator. As long as the teen has their cell phone with them, their real time location can be seen and tracked at all times. Not only is it a great tool for building trust, but it also makes family trips run more smoothly.
Related: Family GPS Tracker App – 5 Reasons You Should Consider Using One
Keep Your Kids Protected
If an emergency situation were to occur during a family trip, kids will have a way to get help fast. They can send an alert to you quickly and easily with the GPS tracker app, allowing you to react right away. It can help kids to feel less anxious in crowded places or while being away from the safety and comfort of their homes. Parents can have peace of mind, knowing that their children are able to get help with the push of a button. Kids may also feel more comfortable knowing that mom and dad can see where they are and can get to them quickly, if needed.
Enjoy a Relaxing, Stress Free Trip
Using a family locator is the best way to ensure that everyone enjoys a relaxing, stress free trip. With a GPS tracker app, parents can keep tabs on their kids at all times, and kids can stay safe. A family locator is an excellent tool to use in your daily life, and it's equally as useful on trips to crowded public places. Whether you're taking the kids to an amusement park, a resort, or even just camping, a phone locator is one the best ways to stay safe.
Download the Free Family Locator App for Android or iOS now.