Kids are adventurous and can rarely stay in one place. Whether it's at home, school, amusement park, or in a social function, kids will always want to move around playing with other kids. As a parent, you want to have your eyes on your kids at all times or at least know where they are. Unfortunately, sometimes they wander too far and leave you worried when you can't find them. Luckily, technology has made it easier for parents to keep track of their kids with GPS-based location trackers, spying apps, and now the geofencing software.
What is Geofencing?
Geofencing entails establishing imaginary boundaries around defined geographical areas, whereby you receive a notification when the child you're monitoring leaves or enters the predetermined areas. You can create multiple geofence areas, for instance around your home, school, Church, and more. The app sends you real-time alerts every time your child enters or leaves the geofence areas.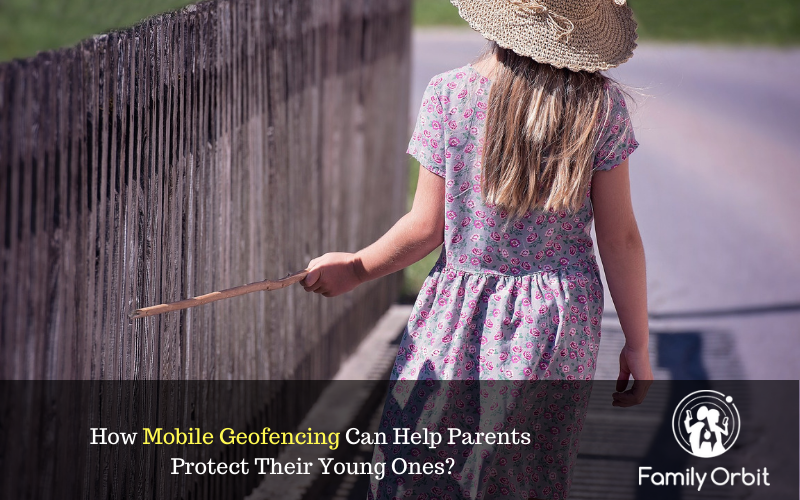 How Does Geofencing Work?
If you want to keep track of your child's movements using geofencing, you'll need a smartphone with GPS location system. Then you need to install an app with geofencing features and create virtual perimeters reflecting real areas. Whenever the kid enters or leaves the virtual boundaries, you'll get a notification. Your child's device must have a geofence enabled on it, and it should be working with the geofencing software on your device. You also need an internet connection to receive the alerts.
How Geofencing can Help Parents
Knowing where your child is always brings relief and satisfaction to every parent or guardian because you want to make sure that your child is safe at all times. Geofencing, therefore, can help you achieve this objective in the following ways:
· Stay posted 24/7 – With geofencing, you can keep track of your children even when you are at work or have traveled somewhere.
· Keep track of teens who can drive – You can set up geofencing for your car to know if your kid is within the authorized zone. An alert will be sent instantly the moment the car leaves the geofence.
· Know when they reach school and when they leave – Simply add their school location to the list of geofences
· Set safe zones – You can set safe zones such as home, school, neighborhood, etc. to know when the child arrives or leaves the safe zones.
· Mark dangerous zones – Teens can be lured into dangerous friendships by other misguided kids or wicked adults. If you suspect such things, set up no-go zones to get alerts when the child goes to the areas, for instance, clubs and some crime-prone neighborhoods.
Setting up Geofencing on iPhone
Most smartphones available on the market today already have GPS on them, and this includes iPhones too. If you and your kid have an iPhone, you only need to download and install geofencing software. Find My Friends is one such app from Apple. Once you install the app on both devices, follow the steps below to set up a geofence.
1. Launch Find My Friends app on your iPhone and send an invitation to your kid by entering their contact.
2. Accept the invitation you've sent and set a passcode to ensure the kid cannot change the tracking settings.
3. Launch Settings and turn on notifications
4. Click on your kid's name in the Find My Friends app on your iPhone, and select the Notify Me option.
5. Choose whether you wish to be notified when your kid enters or leaves the geofence area. To select the location, choose Others
Setting Up Geofence on Android Phones
Google Latitude doesn't support geofences, but you can use third-party Android apps with the Geofence feature, such as Family Orbit.
Best Parental Control Tool to Monitor Your Kids
Family Orbit is the best parental control app to monitor and protect your kids. It has the Geofence feature that enables you to create geofence areas and sends you instant notifications whenever your child steps out of the regions. It also has a real-time GPS tracker that helps you to keep tabs on your kid's movements. In addition, Family Orbit also monitors your kid's phone activities such as text messages, call records, photos, and more to help you keep your kids safe. Family Orbit is compatible with both iOS and Android phones.
Latest posts by Jessica Thiefels
(see all)