There is nothing quite like that sinking feeling you get when you realize you can't find your phone? These days our smartphones are part and parcel of who we are and how we live our lives. This small device can hold a wealth of information and does quite literally put the world at your fingertips.
As more and more people become owners of cell phones the world over, so does the rate at which people lose or misplace their mobile phones for various reasons. This has brought a rise in the need for location tracking apps that allow you to track your phone location.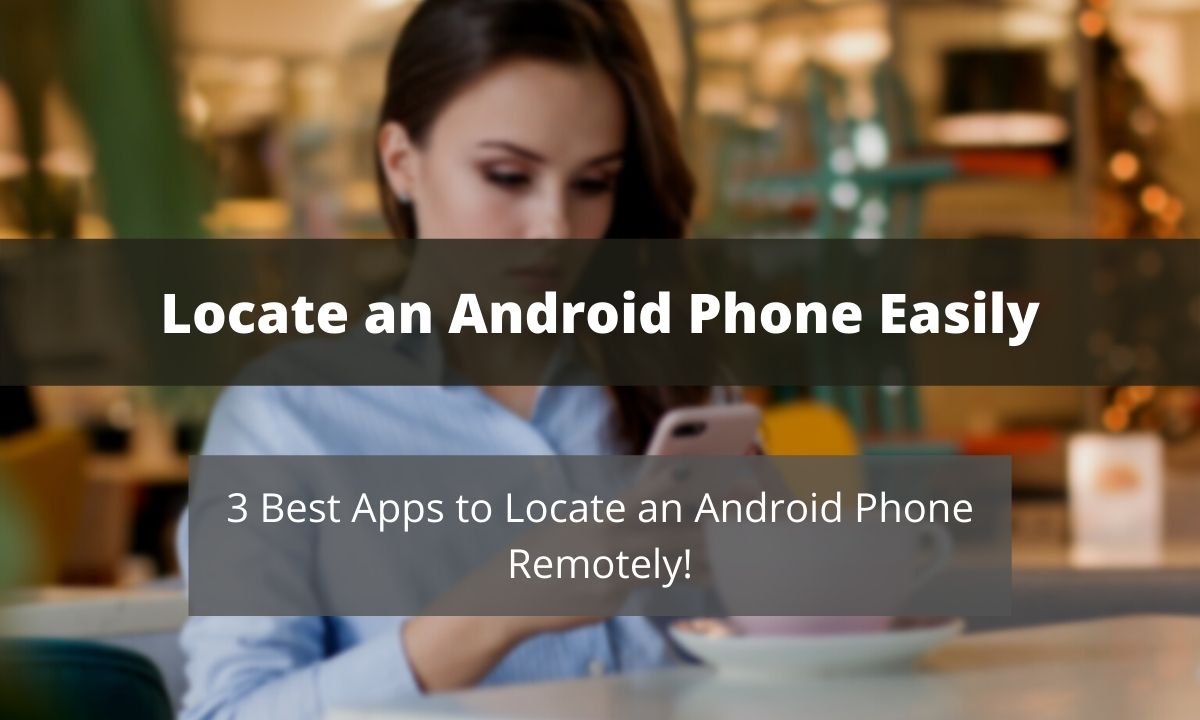 When tracking an Android phone number for any reason, you want to make sure that the app is designed to track android phone location for quicker and better results efficiently.
While this tech advancement is a lifesaver, let's have a little look at why you would need to track your phone because not every motive is as sinister as you might think!
Why You Need to Track an Android Phone
Do you need to track your phone before you lose it? Tracking apps are a fail-safe for those just n case moments and are a great way to locate your rogue device without the frantic needle in a haystack searching that typically occurs in these situations. So if you want to know why you need to track android phone location, here are some great reasons;
Locate a family or friend member in a crowd

As above but in a place you are unfamiliar with

To keep track of children who are out on their own

To find a stolen device

Find a lost phone

To locate a scam or suspicious number
The three best and unique apps to track an android phone location easily.
Number Tracker Pro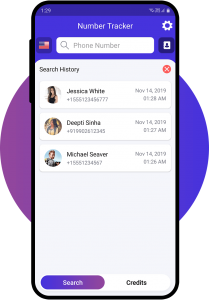 If you want a good quality cell phone tracker app, the Number Tracker is available for free download for all android phones from the Google Play Store.
Regardless of where in the world the caller is or what carrier service they use, Number tracker Pro can locate them. When a phone number is used, it can hold a lot of information, meaning you will be able to use it for the following;
Putting a name to the number

Find an address

Discover the carrier they use

Identify a relationship status

Track them on a map

Find their education/employment status
Number Tracker Pro is a free-to-use app. You can use this track android phone location app in the USA, UK, India, Mexico, Philippines, and many more countries. All you need is to enter a valid email address to get started. There is an in-app credit purchasing system for one-time see credits; however, there is no ongoing subscription service within this app.
Mobile tracker by Number – mTracker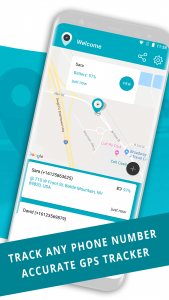 mTracker is a Phone Number Mobile Phone Tracker app that allows you to track the phone location of your friends and family by simply entering their phone number from your address book. The simple app allows you to track your friends and family's live location on a GPS map from anywhere and anytime.
the three main features of this app are;
Fetch the latitude and longitude, current state, city, country details with just a phone number viewable on the map view

Find the live location of anyone in your contacts list or other phone numbers

Additional security features for app users by giving only select permissions to view your location to predetermined contacts and friends. This can be turned on or off at any time within the app
mTracker is completely FREE to use for tracking unlimited numbers of friends and family.
Family Orbit
Family Orbit is the best parental control app boasting all the features you would need to locate your child via their mobile phone location. Not only this, but you can also monitor their usage and find out how they see their mobile phones to ensure they are safe and monitor who they are engaging with. This portal can be a vital tool in identifying worrying behavioral trends, including bullying and abuse.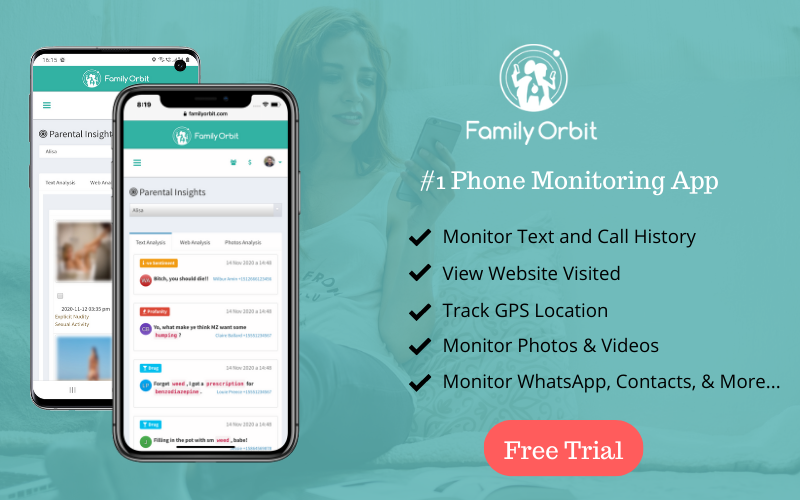 No one likes to think of their child bullying others or being the victim of abuse or predatory behavior, so this effective monitoring parental app allows you to keep tabs on your child's cell phone activities without having to physically scroll through the phone yourself.
The main features of this app include;
Phone monitor – check their sage and messages, making sure they are using it correctly.

GPS tracker – monitor their location and check they are where they are supposed to be or locate them should they become lost for any reason

Parental Insights – this handy feature will monitor what your child sends and receives via their different platforms and messaging services and their boring history and calls. It can also scan photos on the phone for anything untoward.

Parental controls – stop your child from accessing parts of the internet they shouldn't be looking at by putting controls in place that block their ability to visit websites unsuitable for them.
The Family Orbit app comes with a free trial, so you can test all the amazing benefits for yourself, and be rest assured that your child is behaving appropriately and safe from unwanted attention at all times. Pricing plans for these features are $19.95 per month for use n up to 3 devices or $89.95 for an annual subscription for up to 3 devices. The free trial is available on both pricing plans.

You can never be sure today who is calling you or why. And being able to identify spam callers or determine someone's location to authenticate who they has never been more of a concern, as is the safety of children using their mobile phones and accessing the internet.
Using some of the best android tracking apps to help you monitor a wide range of activities can help you to put your mind at ease and take the secrecy out of your children using cell phones and the internet.