In this digital age, many teens have adopted digital devices. While these devices offer many benefits from accessing educational content to connecting with their fellow peers, they have become a concern to parents as they expose the teens to potential risks and content beyond their capacity. In addition to directing them on how to use technology in an appropriate and acceptable manner, parents also need to take action to monitor their teen's activities on these devices.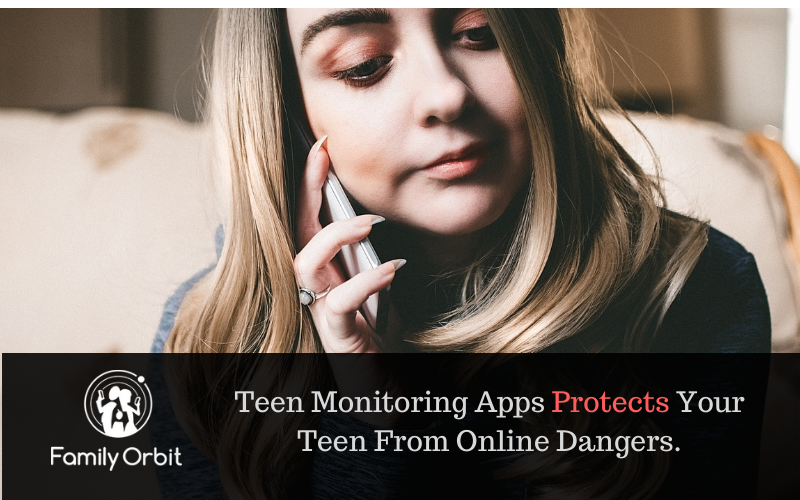 There are many teen monitoring apps and software in the market that can help provide parental oversight when it comes to digital use. We have picked the top 6 best teen monitoring apps:
Teen Orbit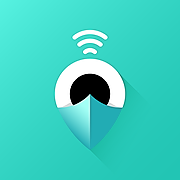 TeenOrbit is an easy to use parental monitoring software for monitoring iPhone. You can simply download the app from the AppStore on your own phone and sign up for their service. Once logged in, all you need to do is provide the Apple ID credentials of your child's iOS device in the app and voila the app starts to fetch logs directly from your child's iCloud backups without even installing any app on your child's phone. This is the easiest method available for teen monitoring we have found. You can monitor the following teen activities: call history, text messages, photos, websites, contacts, GPS location and more. You also receive daily activity report emails on your account.
The cost is $19.95/month with 3-day Free Trial.
Pros:
Easy to use iOS app available on AppStore
Monitor without installing any app on the child's phone
Cons:
Not compatible with Android

Family Orbit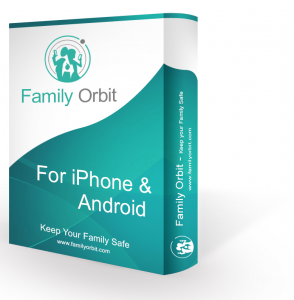 Having parental control software on your teen's device is a great way to limit what online activities they indulge in. Family Orbit is a comprehensive parental app for Android and iOS devices that comes with a wide range of features that enables you to monitor your children. Do your kids spend too much time on their devices? You can limit your teen's screen time hence fostering good time management skills. Its user interface is well designed and easy to navigate, making it an excellent choice for most parents. The software enables you to monitor your child's text messages, calls, photos, online activity, and location, among others.
The cost is $19.95/month or $89.95/annum with 7-day Free Trial.
Pros:
Cons:
Screen time management not available for iOS devices
MMGuardian
MMGuardian is a great software to help you protect your teenagers on their Android and iOS devices. It enables parents to monitor and record their teen activities. The app also enables you to block calls and text messages with undesired content as well as prevent messages with specific keywords. You can also filter inappropriate web content and block specific URL and domains that you don't want your teen to have access. Other key features include app control, setting time limits, and real-time location.
The price is $34.99/annum for a single Android device, $69.99/annum for a family plan on Android, and 19.99/annum per single device for iPhone/iPad.
SecureTeen
SecureTeen has been specially designed to protect your children from online hazards and help parents monitor their whereabouts. It's compatible with Android, iOS, and Windows devices. The software gives you a detailed report on what your child is doing online and sends alerts in case of harmful content. It enables you to know who your teen is texting and calling hence monitoring who they communicate and share information with. In addition, you can filter inappropriate content and block unwanted apps. Secureteen enables you to have remote control access of the device whereby you can lock the phone in case it's lost or stolen.
The price is 39.99/year for three devices
TeenSafe
TeenSafe has presented itself as one of the best monitoring software for Android and iOS phones as well as Windows and Mac desktops. Most teens use social media platforms to communicate with friends. TeenSafe puts this into perspective and provides monitoring tools for social media to protect children from receiving inappropriate content. It gives an impressive range of parental control and monitoring features that enable parents to keep their teens in check. It's able to monitor a range of activities including web history, call log and text messages, device real-time location, and location history.
The app cost $14.95/ month
We regret to inform TeenSafe has been discontinued.
Quostodio
Quostodio allows a parent to control their teen's device remotely without being visible on the teen's phone. It makes it easy to limit the content your child has access to by filtering websites, apps, and specific keywords. You can easily set time limits to prevent the child from being glued to the devices. This software not only tracks the teen's phone activity, but it can also point out their exact location. It's compatible with windows, Mac OS X, Android, iOS, Kindle, and Nook devices.
The app costs 4.58/month for up to 5 devices, $8.08/month for ten devices, and 11.50/month for up to 15 devices.
As you can see, you have a variety of options when it comes to teen monitoring apps and software. We recommend you sign up for the free trial of the recommended apps and judge for yourself which meets your needs and expectations. Teen monitoring apps are not a single solution to your parental worries but they may help it make it just a little bit easier. Good luck parenting!