If you happen to look at your kid's texts, you have likely encountered the slang "PPL." This common chat acronym may leave you scratching your head while trying to figure out what does ppl mean in chat.
Despite being a fun way to communicate among teenagers, parents find many chat acronyms confusing and difficult to understand. Here, we'll explore the meaning and usage of PPL and find out how to grasp its meaning. Stay tuned to find out more!
The Language of Teens: 'PPL' Slang Explained
Quite simply, "PPL" is an abbreviation for "people," and it can be written in both capital and small letters. The ppl meaning in teen slang is not different from the full form. However, teenagers use this acronym exclusively instead of the original word "people."
This slang acronym is informal and appears on social media posts and comments. Also, young chatters constantly use "ppl" to refer to friends, family, or any other individuals instead of the original word.
Common Scenarios for 'PPL' Usage
If you use platforms like X, Facebook, or Instagram, you will find the slang "ppl" written almost everywhere. Also, users of online forums like Reddit or Quora, as well as gaming communities, use ppl in their communication.
Chat apps such as Telegram, iMessage, and Whatsapp are other common places where this term is used as well. In general, a chat acronym like 'PPL' is used in casual and informal scenarios where teens want to highlight a point or add a casual tone to a conversation.
'PPL' in Context: More Than Just Abbreviation
The abbreviation "PPL" in digital communication slang is more than a casual abbreviation for people. It has a cultural significance and social appeal that has made it popular for decades.
Aside from being a shorthand form of the original word, "PPL" can be used to express a sense of belonging to a specific group. For instance, a teen might text as follows: "Hey guys, I need you at the gig tonight, you are my ppl."
Additionally, people may use the chat abbreviation to show their solidarity and support for friends. For instance, a teenage kid might say: "PPL, no worries, you will make it in tomorrow's exam." In other instances, teens can employ the slang term "ppl" to make a conversation more laid-back and humorous. For example: "I just spilled my coffee again, I guess I'm terrible at this, right ppl?"
The Attraction of 'PPL': Why Teens Use It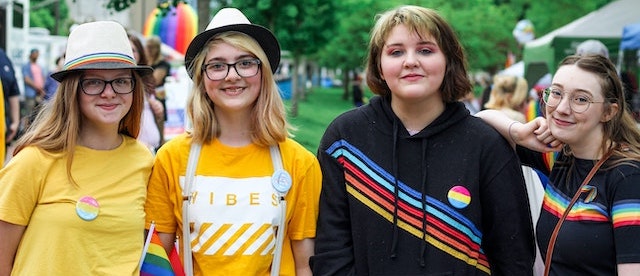 There is no doubt about the teens' love for slang like "PPL." This abbreviation is included in their daily conversations in multiple contexts. Here are some of the reasons why "PPL" appeals to teens:
It is short and easy to type. So, for teens, "PPL" facilitates their communication.
It shows their creativity. Slang abbreviations, in general, carry a sense of creativity and the ability to manipulate existing words.
"ppl" is expressive and versatile and easily employed in various situations without causing confusion or misunderstandings.
It can make a conversation humorful and lighthearted.
The simplest explanation for the use of this term is that people of all ages often shorten words to lessen the time they must type. Whether it is lol (laugh out loud), btw (by the way), or asap (as soon as possible), people have long since found ways to shorten text.
Parental Awareness: Grasping 'PPL' Slang
PPL's meaning for parents may seem a bit confusing at first. But to give you some peace of mind, "PPL" is a safe chat slang that is mostly used in friendly conversations. Therefore, there are no worries associated with its usage in chats.
However, this is not the case with all slang acronyms. There are a few unsafe and harmful chat acronyms that need to be aware of. This requires keeping your slang knowledge up-to-date.
Whenever you come across a chat abbreviation you are not familiar with, it is important to go online and look it up. It's a great idea to have some knowledge of what these terms mean before you decide whether or not it's something you should be concerned about.
You can also dig deeper to find relevant context, and this is where social media and online communities can be useful. You can use these platforms to get a better idea of where slang terms are used and whether or not you should be worried about them.
Enhancing Communication with Your Teen
In addition to going online for some in-depth knowledge of slang meaning, you can always foster meaningful conversations with your teenage kids.
In fact, open and ongoing communication with your teen about slang and overall internet usage has rewarding results. If you are uncertain about the meaning of a slang word, talking directly to your kids may clarify things.
It is not recommended to use a confrontational or an interrogative tone. Instead, you can create a laid-back atmosphere that encourages a teenager to talk freely. Including slang talk in a fun activity may pay off in improving the dialogue outcomes.
For instance, you can bring up this topic while on a hike or watching some fun TV shows. It is also useful to keep this dialogue a part of the usual talk about the day.
Sometimes teens can use slang without knowing the boundaries of safe and respectful online communication. Safe navigation of slang and chat language is important for their online protection, but it can be hard to ensure they are not getting themselves into trouble.
In addition to having open conversations and exploring the online realm, you can use a great parental control app. Such an app will keep you posted all the time with their online interactions. Also, it will give you the authority to filter any unwanted content on their popular platforms.
A great app will also let you track their actual whereabouts as long as they are online. This way, you can step in if they are in danger. It's a great way to ensure they are staying safe without feeling like you're taking intrusive steps, such as confiscating their phone.
Best Cell Phone Monitoring App
135,495 people have signed up.
Monitor Calls & Text Messages

View Photos and Videos

Location Tracking & Geofence

Monitor WhatsApp & Kik

Detect & Alert for Inappropriate Activities

Monitor Websites Visited

Compatible with Android and iOS
Related Posts: