While the internet is a good thing, there are many risks and dangers that it poses when it comes to our kids. Some websites have content that poses a threat to the early psychological development of the kids when they get exposed to them. With the rise in content related to gambling, pornography, crime, and drug abuse, every parent will agree that close monitoring of what our children access on the internet is imperative.
As a result, developers have come up with different internet filtering solutions, including apps and software, designed to help parents manage the content that their kids can access on the internet.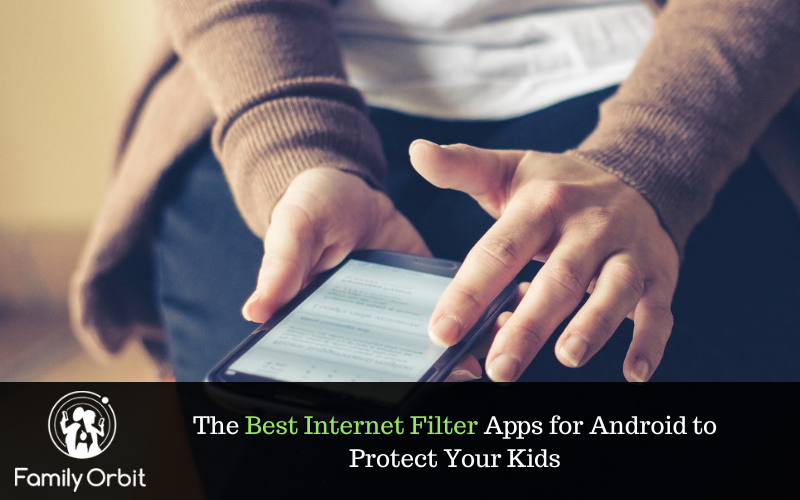 Below we explore some of the best internet filters that can help you protect your kid.
Family Orbit: The Best Internet Filtering App
Family Orbit is a top child monitoring app that has many parental control features, including internet filtering.  The app enables you to monitor your child's web history and see which sites your child is visiting. If you notice sites that can be a threat to the child, you can use the Internet filtering feature to block such and other websites that are not safe for the kid on their Android phone. Being able to filter inappropriate & porn sites gives you peace of mind knowing the kid is not being exposed to toxic content that could affect them.
Compatible with both Android and iOS devices, Family Orbit is not limited to Internet filtering only, but also offers a ton of other features, including:
SMS Tracker – This enabled you to monitor text messages and iMessages on the child's phone
Family locator – This enables you to pinpoint your kid's current location,
Photo monitor – This allows you to monitor the photos that they take or receive
Data usage monitor – This enables you to keep track of the data used on the phone
Contacts & events – Allows you to know the people they talk to and their plans
Qustodio: All-in-one Internet Filtering Software
Qustodio is one app that you might need to keep your kids safe from some minor and major internet risks. This free Android app can let you do several things, including:
Blocking unwanted content, such as adult related websites
Monitoring the device searches and specific website activities, such as YouTube
Track phone calls and SMS or even block unwanted calls on the kid's device
The Internet filtering software is compatible with Android, Windows, macOS as well as iPhone OS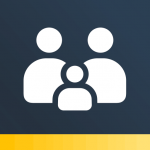 This is another excellent option for managing the content that your child can access. With Norton Family Premier, a parent can closely monitor their kid's online activities and even filter content that is unsuitable for their age.
All the sites visited can be monitored, and the kid's online searches can be easily tracked using the Norton browser and even be able to set some rules in regards to the access of some online content. In case these rules are broken, the parent will be notified immediately.
Norton Family Parental Control also offers other features such as the Instant Lock, which enables a parent to lock their kids' cell phone when need arises. Another useful feature is a locator that helps you to find out exactly where the kid is with the help of maps.
Net Nanny: The Old & Gold Name in Content Filtering
This app mainly focuses on web filtering. It has settings that use the kid's age to control the type of sites that the child can access. It also lets parents make custom settings, restricting access to specific online content, depending on how they know their kid.
An interesting feature in the Net Nanny porn blocker which not only blocks access to pornographic content but also minimizes the probability of accidental exposure to pornographic and adult content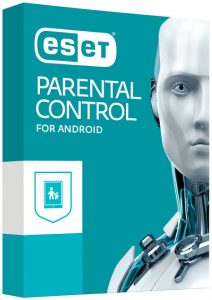 This app boasts a list of great features to help parents shield their kids from the risks of the current digital era. By simply entering the child's age, this app will automatically block unwanted sites such as those related to pornography, gambling, and crime. The user can tell the sites that have been visited most and allow you to first monitor the activities before blocking a particular site, such as YouTube.
On ESET, one can tell which apps the kid is using and at what time and day. It will also show the appropriate apps for the kid to download based on the Google Play content rating of that specific app and filter the inappropriate ones. Additionally, you can also monitor the specific activities of particular apps and set up a time limit of certain apps on a given day.
As the name suggests, FamiSafe is a mobile app that can be used by parents to keep their kids safe from all unwanted online content. It features a web filtering option that enables you to block access to certain sites. It also keeps a web history to show you the sites visited as well as the time the child visited the sites.
Router Based Web Blockers
Wi-Fi Blocker is a parent-friendly and easy to use app that allows you to quickly block devices connected to your home Wi-Fi. This app uses your router's Wi-Fi Mac Filtering functionality to control the devices that can access the internet. With this app, you can create profiles and group devices under Guests, Child, etc., and block devices per profile. You can also block users based on timed schedules such as bedtime and homework time. The app also enables you to restrict apps across your home network, such as Snapchat, YouTube, and Facebook. You can also turn the internet  off  for specific devices during homework time, family tie, and bedtime.
This is an app that works with the Disney circle services and is supported by the NETGEAR routers. It helps you to manage all devices connected to your home network. It allows you to customize the circle and enables you to filter content that's irrelevant at that time from the devices connected to your home network, either wireless or wired. You can block adult websites on Google Chrome.
Conclusion
However helpful the internet might be to your kid, you need to be sure that your kid is safe from all the toxicity on the internet. After all, you want your child to grow without exposure to things that can have a negative influence on them. Therefore, all parents need a reliable solution to this risk. The above options would serve you well in filtering the online content for your kid. However, Family Orbit has more features than the rest and can help you to not only filter websites but also monitor other phone activities.