The internet is a valuable resource that has numerous benefits. You can get access to information about almost everything and lots of entertainment. However, it's also full of harmful or inappropriate content such as adult websites. Teens are the main victims of such content because of their desire to explore. Unfortunately, such content can have negative implications for them.
As a parent, it's your responsibility to guide them and protect them from such content. One way to protect your kids from such content is to block adult websites on Google Chrome. This way, your kids will not be able to access such content or stumble on adult sites by mistake. Employers too may want to block a few sites at the workplace to avoid distractions. Whatever the reason, blocking a website is a simple and easy process. Below, we have prepared a guide on various chrome parental controls for blocking adult content on computers, and Android and iOS devices.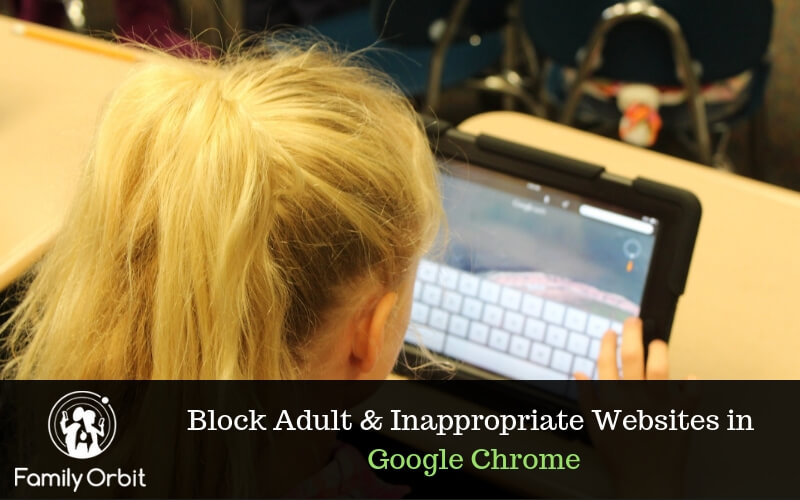 How to Block Adult Websites on Computer
Use SurfBlocker 
Whether you're a parent that is looking to protect your child from websites that are not age-appropriate or you want to make sure that your work computers are only accessed for corporate reasons only, SurfBlocker can assist. If you need to block porn on your devices, SurfBlocker makes it easy to do this.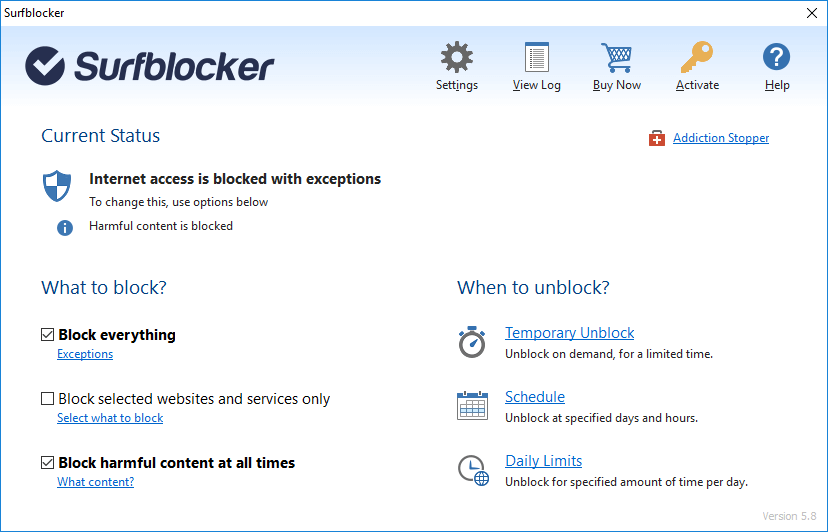 A lot of people are worried about the harmful impact of pornography, with many parents, understandably, wanting to ensure that their children aren't exposed to such images and video clips from a young age. From addiction to unrealistic expectations of relationships, there are a lot of worries concerning porn.
This is why it makes sense to use an app like SurfBlocker so you can block porn sites on your devices. By doing this, you can make sure that your child does not have access to any websites that are not deemed age-appropriate. This is the sort of thing that can give any parent great peace of mind. 
Features include blocking specific websites, blocking harmful content, password protecting the Internet, one-click enable/disable, and more.


Click here to buy SurfBlocker today
This is an affiliate link, I may earn a little commission if you buy the software. The cost to you remains the same.
Use of Chrome Extensions
There are numerous chrome parental control extensions that can aid in blocking adult sites. These extensions are free to install, and all work to customize certain features and block certain websites. They include Block Site, TinyFilter PRO, Blocks Web Filter, and StayFocusd.  Below, we will show you how to block adult sites using the Block Site as an example.
Open Google Chrome and add a website blocker extension. To do this simply search the extension on the chrome web store and tap on the "Add to Chrome " button to download.
After downloading, re-launch Google Chrome to complete the process. You will find the extension icon at the top right corner of chrome.
Click on the icon to display various options.
Turn on 'Enable Block Site.' From there, you can manually add the URLs of the websites you want to block and click the 'add page' button.
You can also block certain words and phrases by clicking the blocked phrase. Additionally, you can add more filters by navigating to the section of Adult control.
How to Block Adult Websites on Chrome for Android
Use of a parental control app
There are several parental control apps for control that you can use to block adult sites and protect your kid. One of the best parental controls to install on an Android phone is Family Orbit. With this app, you can restrict access to certain websites to protect your kid from adult content, online predator attacks, cyberbulling, and other harmful content. It has a well-designed user interface, making it easy to use without prior technical experience. And in case of any assistance, our customer support works around the clock to ensure you enjoy the service.
Through this app, you can also:
Limit screen time to ensure phones are not used during study or sleep times
Monitor phone usage
Blocking apps on the child's device
Monitor social media platforms
Track the real-time location of the child
Set up geofences and receive alerts when your kid leaves or arrives in specific areas such as school and home.
All you need is to sign up and install the app. After installation, you will get an array of features where you can easily set the controls. You will also be able to block the various sites that you don't want your child to access.
How to Block Adult Websites on Chrome for iPhone
If you want to block adult content on your kid's iPhone, iOS offers several built-in restrictions that you can use to block adult websites on Chrome. Below are the steps.
Open the Settings app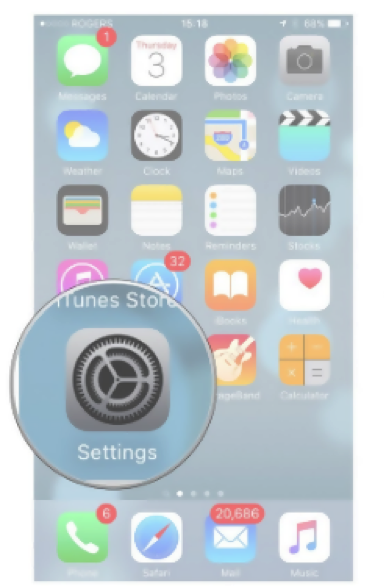 Tap on "Screen Time", then "Content & Privacy Restrictions."
Tap the "Use Screen Time Passcode" option and set up a Restrictions passcode that your kid cannot guess. This will prevent your kids from tampering with restrictions without your permission. Insert the password to continue.
Choose the "Content Restrictions" option, but if you can find the option, turn on the switch next to "Content & Privacy Restrictions"
Under the content restrictions, choose the "Web Content" option then tap on "Limit Adult Websites." Once you tap, two new options will appear on the lower side – "Always Allow" and "Never Allow."
Under "Never Allow" tap "Add Website" to add the URL of the adult site you want to block. Once you type, tap "Done" and the site will be saved. Repeat this process to add all the sites you want to block.
Alternatively, you may choose to only allow safe kid-friendly sites, then block the rest. To do this, select "Allowed Websites Only" option instead of the "Limit Adult Websites" option. You can also add new sites to a whitelist. This way, you won't worry about sites that you might have failed to block.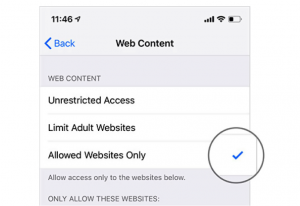 With unlimited access to the Internet, children can find everything they want on the web. Unfortunately, this includes even adult content, from gambling games to pornography and other harmful material. Therefore, as a parent, if you don't take the necessary action to prevent your kids from accidentally or intentionally accessing this content, you will be risking your child's mental well-being and future development.
All the ways discussed above can help you block these harmful websites and prevent your child from accessing adult content. Family Orbit is one of the best ways to monitor and manage your kid's access to the internet on their mobile devices. Besides blocking websites, the app can also help you monitor your child's location, apps, calls, texts, and screen time.
Best Cell Phone Monitoring App
135,485 people have signed up.
Monitor Calls & Text Messages

View Photos and Videos

Location Tracking & Geofence

Monitor WhatsApp & Kik

Detect & Alert for Inappropriate Activities

Monitor Websites Visited

Compatible with Android and iOS