Around 10% of all adults in the United States have an addiction to porn. Not many people realize that porn can be just as addicting as certain drugs like cocaine. But why?
More importantly, is learning how to quit porn hard?
Fortunately, learning how to stop porn addiction doesn't have to be as difficult as it seems and there are several methods you can try to stop this addiction before it becomes any more serious. Stopping this addiction is important because it often starts with teenagers and continues to persist into adulthood where it can interfere with a person's normal sexual relationships and skew a person's view about what normal sex is supposed to be.
Keep reading and learn more about the different ways in which a person can break a porn addiction.
1. Replace Porn With a Good Habit
A porn addiction can be a hard thing to get rid of, but you can make it easier by replacing porn with a good habit. There are many good habits that you can use to take the place of porn. For example, exercising is an excellent habit that you can use to replace porn.
But why exercise in particular? Studies have shown that when you exercise, your brain will start to produce special chemicals called endorphins. Endorphins are known to produce a pleasurable feeling in the brain and body.
Some runners and joggers even experience something called a runner's high. This is when the body becomes so filled with endorphins that, indeed, it almost feels like getting high. This is not to mention that exercising is a great way to expend extra energy and keep yourself from getting bored.
This is important because some people watch porn because they feel bored and don't know what else to do. When you take the time to go for a run, go swimming, or go for a bike ride, you will find that these activities are perfect for replacing porn.
2. Try Using Internet Monitoring and Blocking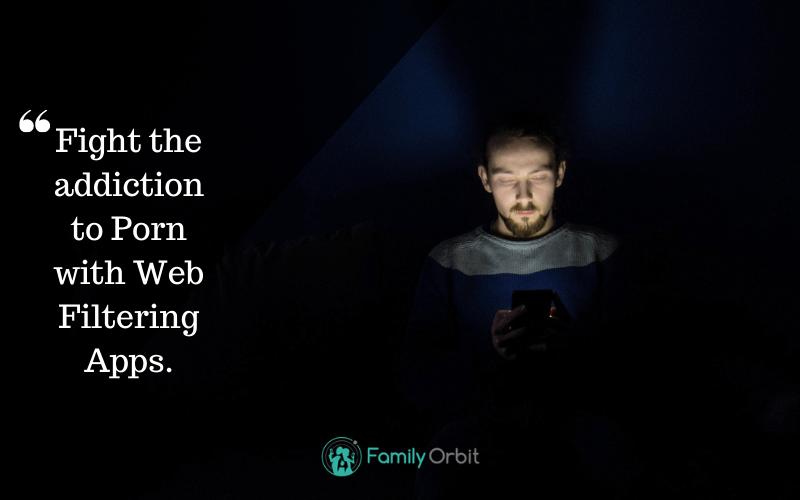 If you have a hard time avoiding porn sites, you can always use a program, software, or app to help you. There are many types of software and apps that can allow you to block sites that contain pornography. This will make it much easier to keep yourself from going to those sites.
After all, you would have to go to all the trouble of reconfiguring those blocks and monitors to see the porn again which, of course, is a lot of work and not worth it. In addition to strengthening your own skills of self-control, using a website blocker or monitor is a great failsafe mechanism that you can use if you slip into a moment of weakness.
There are many different blocker options you can use and some are much stricter than others.
Once you find the right one for you, it will be much easier to avoid porn no matter where you are on the internet.
3. Try a Support Group
Stopping porn can be very difficult if you don't have anyone to support you or guide you. For that reason, entering a support group can be a very good idea. This kind of support group will consist of many other people who have problems similar to you.
They may have porn addictions that range from mild to severe. Whatever the case, a support group can give you the opportunity to talk to others about this problem and how it has affected your life. It can also allow you to see how porn has affected the lives of others and what others are doing to improve their lives and get away from porn.
This is a great way to get new ideas to cope with and overcome your addiction. This is not to mention that everyone in the group can provide support for each other. When you have support, you will feel more motivated to stay on track and avoid sinking back into your addiction.
Some groups also allow you to remain anonymous which is ideal if you feel ashamed about your addiction and don't want others to know that you suffer from it.
4. Delete Your Porn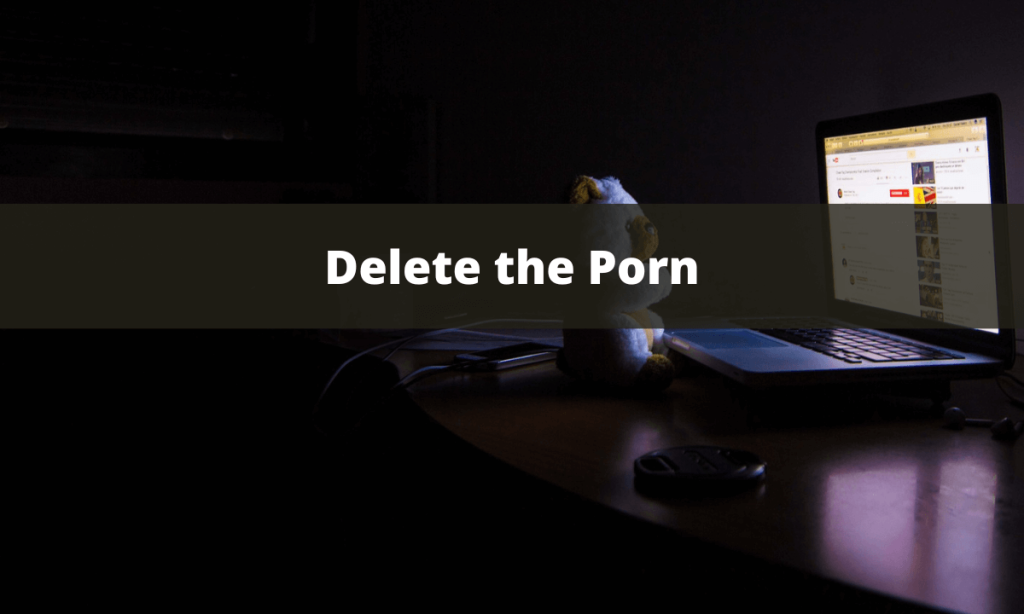 Besides viewing porn online, some people like to download porn directly to their computers, phones, or other devices. If this is the case, then you should delete the porn that you have so that it won't tempt you. Some people try to avoid deleting their porn and instead promise themselves that they just won't look at it.
However, this rarely works. As long as the temptation of porn is present and easily accessible, then you will most likely end up watching it at some point and making the process of breaking your addiction even harder. If you don't want to go through this awful loop, then it's best to delete all your porn right away.
Doing this can be difficult but you'll find that it will be worth it. In a way, this is the first big step you will need to make when overcoming your addiction. Once you delete all the porn from your device, you won't have to worry about being so tempted anymore. 
5. Meditation
Not many people realize that meditation can be surprisingly useful for breaking a porn addiction. Most people instead view meditation as a way to calm down and relax. However, meditation is more than just sitting and relaxing.
It also allows you to reflect on your thoughts and think about what you're feeling. For example, if you haven't watched porn in some time and feel a terrible need to watch it, try meditating instead. To meditate, all you need to do is find a quiet space where you can be alone and think.
This will give you the opportunity to think about why you crave porn so much and why it is important to you. After you think about these feelings and thoughts, you may be able to calm yourself down and get past these cravings for porn.
Thinking about your addiction objectively will show you that porn isn't that important and it certainly isn't necessary to feel pleasure. Even if you only meditate once in a while, it is a good way to gather your thoughts and think about your porn addiction and how you have progressed.
6. Combate Bordom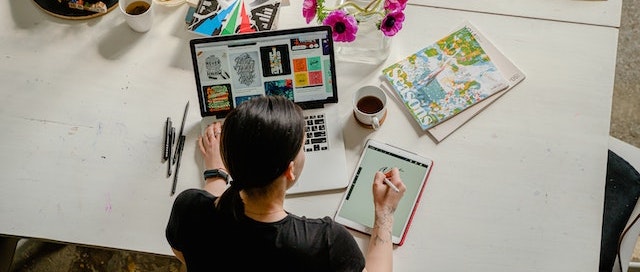 As mentioned before, people often rely on porn to stop being bored. However, porn is not the answer to boredom and it will certainly not solve it. In order to solve your boredom, you should instead pick up some new and interesting hobby.
Consider picking up a new hobby that you've never even considered before. For example, there are many niche and interesting hobbies out there such as learning how to make your own beer, making homemade soap or candles, volunteering, gardening, and so on. Once you find something that you like to do, you'll start to forget about your porn addiction little by little.
Instead, you'll start to be more interested in your new passions and hobbies that are much healthier and more fulfilling than porn. Some hobbies like communal gardening or playing sports might even help you form some new and meaningful relationships.
This is not to mention that new hobbies are a great way to improve yourself and teach yourself new skills.
7. Understand the Severity of Your Addiction
It is important to understand the severity of your addiction before you start to treat it. If you have only a minor addiction to porn, it might be relatively easy for you to stop watching it and move on with your life. But then there are severe addictions in which it can feel impossible to live without watching porn.
Some people may even have trouble having sex with a partner without watching porn. Or, on the other hand, porn addicts may have a very skewed view of what regular sex is which may also make it difficult for a porn addict to have a normal and healthy sexual relationship with someone.
Whatever the case, once you understand the severity of your addiction, you can start to treat it with a certain strictness.
How to Quit Porn
Learning how to quit porn can be very difficult, especially if you've become accustomed to watching porn on a regular basis for many years. However, there are many ways in which you can stop this addiction. For example, you can replace porn with a healthy habit, join a support group, and more.
Monitoring your internet is also important. Click here to learn more about how it works.