On a global scale, around 33% of children have access to the internet at home. A large majority of these children are located in the US, where their phone usage is higher.
With so many children online, there are a lot of dangers parents need to be aware of. Anyone could reach out to your child without you even realizing it.
One way to counteract this is to use reverse phone lookup apps. These provide features that allow you to track who your child is communicating with.
Keep reading to find out what the benefits of using reverse phone lookup apps are.
Find Out About Unknown Numbers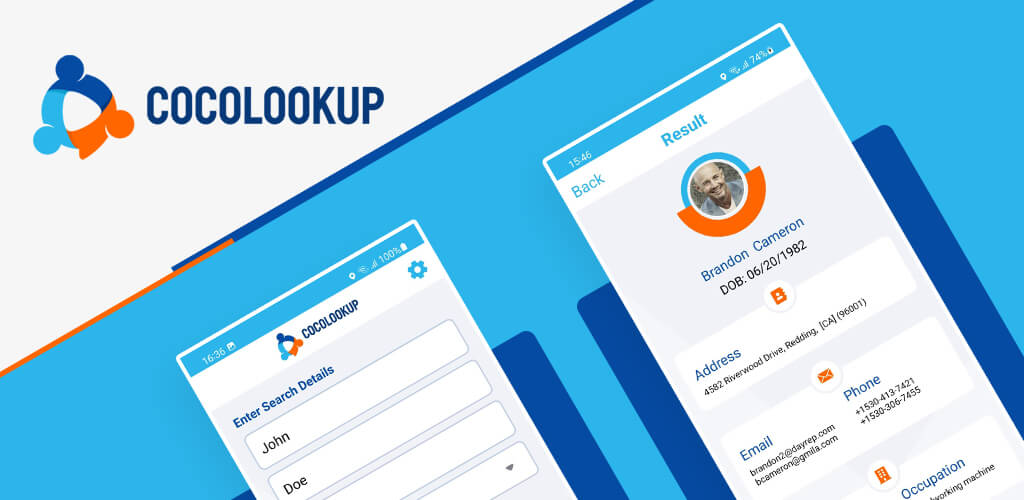 The best thing about reverse phone lookup apps is locating unknown numbers. If you are wondering who are they texting, this is something that is necessary.
You will be able to look up phone numbers to see who they belong to. All you have to do is input the number and do a quick search.
You will be given basic details about the person connected to that number. This allows you to find out if they are another child or an adult.
So many parents underestimate just how important this is. Your child could be communicating with adults without even realizing it if you aren't paying attention.
Or your child may have just gotten a new friend at school. Either way, it is always best to look up unknown numbers to avoid texting dangers for your child.
Or your child may have just gotten a new friend at school. Either way, it is always best to look up unknown numbers to avoid texting dangers for your child.
Reverse Phone Lookup
Get the Owner's Name, Address & More!
Filter Your Child's Interactions
Having secure messages in place allows you to watch your child's interactions. Some people may worry that this is invasive, but it is necessary for parents.
After all, you wouldn't let your child walk up to a stranger when you were out and about. Your child also wouldn't feel comfortable doing this.
But when it comes to the online world, the rules are slightly different. This means that anyone could be contacting your child, even if you don't approve of them.
Reverse phone lookup apps allow you to track all the people your child communicates with. You can make sure they are only texting their friends and not people you don't know.
This is also a great way to filter other children you don't approve of. Even children can be bad influences, and you may not want your child to communicate with them.
This works both ways, as you can track who your child is texting and who is texting them. You will be able to keep them from contacting people that they don't need to speak to.
Teach Them About Online Safety
Children are often oblivious to the dangers of texting people they don't know. They may not understand why you are so protective over what they are doing.
Parental control apps provide a good opportunity to teach your children about online safety. For instance, if an adult tries to contact them, you can show this to them.
This is not meant to scare them into behaving, it is a teaching moment. You will be able to show them that anyone can pretend to be anything online.
They will be able to see that there's no way of knowing who they are communicating with. That is why it is important to only text people you know in real life.
By doing this, you may be able to help your child become more cautious as well. This will give you some peace of mind and help to protect them even more.
Reverse Phone Lookup
Get the Owner's Name, Address & More!
Peace of Mind
Having the ability to look up phone numbers will give you better peace of mind. This takes the guesswork out of who your child is communicating with.
You will be able to find out immediately who they are talking to. If that person isn't suitable, you can make sure they aren't able to contact them again.
This kind of peace of mind is invaluable and worth any amount of money the app costs. That is why all parents should have parental control apps in place.
Potential Evidence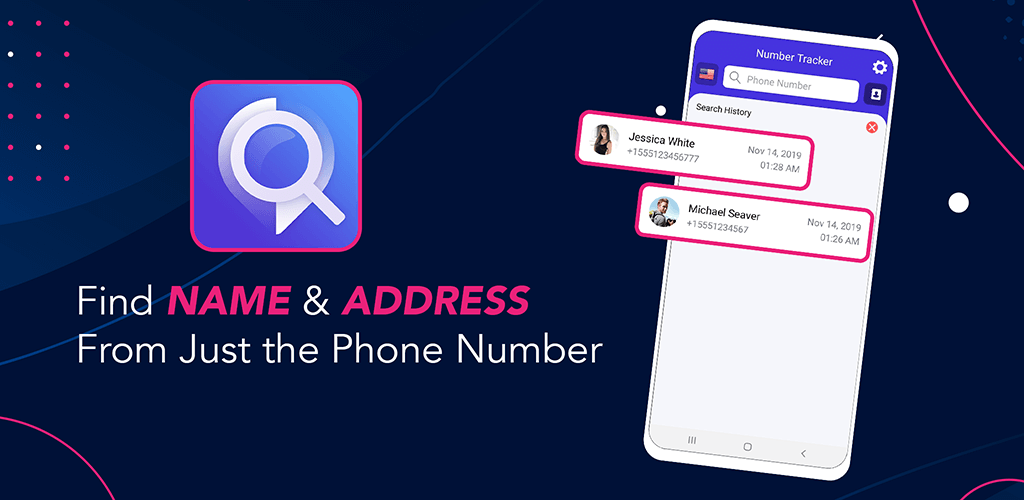 In more serious instances, tracking your child's contacts can be evidence. For instance, if an adult tries to contact your child and meet them, you can send this to the police.
They will be able to interact with the person and catch them in the act. There's not only protects your child but it helps to protect other children who may be vulnerable.
In reality, parents should be reporting any number of adults speaking to their children. This in itself is very suspicious and usually does not mean anything good.
Prevents Catfishing
Catfishing online is still very much a popular thing. The sad thing is that children are especially susceptible to this kind of deception.
Your child may think they are speaking to someone around their own age. They could even form relationships with these people without realizing they aren't who they say they are.
You can protect your child by watching all of their interactions. You will be able to protect them physically as well as mentally from these kinds of predators.
Why Use FamilyOrbit for Phone Tracking?
If you are looking for more than a reverse phone lookup app, you need to use Family Orbit. This is a family app that allows parents more control over their child's phones.
You will have all of the features you need in one easy-to-use location. This allows you to have better control so that your child can communicate with their friends but still stay safe.
Trying to track your child's phone on your own is very overwhelming. You may have texting rules in place, but you have to make sure they are enforced.
The best way to manage all of this is to download an app. This will enforce your rules and make sure your child is protected at all times.
All you need to do is download the app and get it set up. Once it is set up, you don't have to worry about it, as it will be working in the background.
Apps like Family Orbit provides all the parental control features you could ever want. At the same time, it remains user-friendly and simple to set up for your child's phone.
Here are some of the benefits of using the FamilyOrbit app.
Limit Texting Privileges
Not only can you monitor your child's contacts, but you can also limit their texting. You will be able to make sure they can only use their phone for a certain amount of time.
This helps to reduce their dependency on this device. It also encourages them to do other hobbies or spend some time outside.
Having these limitations are very important for children. It is very easy for them to be sucked into the digital world and forget about real life.
This can have a negative impact on their mental health and interactions with others. A phone is a great tool, but it should be limited so that it does not become a negative thing.
Track Communications
You will also be able to track all of their messages to see what is being said. You can scan text messages and photos for inappropriate content.
This allows you to make sure your child isn't getting into anything they shouldn't be. It also prevents others from communicating inappropriately with them.
If something strange is going on, you will immediately be able to know this. You can then take action by cutting off those forms of communication.
View Contacts and Numbers
This app allows you to view text messages as well as where they are coming from. You will be able to see your child's contacts and incoming phone numbers.
This allows you to monitor who they are speaking to make sure they are the right connections. This reduces the risk of them being contacted by a stranger with bad intentions.
Benefits of Monitoring Apps
If you have children, you may be worried about who they are texting. This is why reverse phone lookup apps are so important for secure messages.
This technology allows you to track who is contacting your child without you knowing. You will be able to look up the phone number to see if it is an adult or a child.
Are you interested in using parental control apps to protect your child online? Contact us today at Family Orbit to try out the app.
Best Cell Phone Monitoring App
135,485 people have signed up.
Monitor Calls & Text Messages

View Photos and Videos

Location Tracking & Geofence

Monitor WhatsApp & Kik

Detect & Alert for Inappropriate Activities

Monitor Websites Visited

Compatible with Android and iOS