One of the biggest concerns, if not the biggest concern, for any parent of a child who is getting onto the internet for the first time, is how well they will be able to control what their child sees. The internet is a tool that offers nearly limitless freedom to explore whatever the user wants. While this can be useful for adults, there's no denying that it can be a risk for children.
Not only do we not want our children to stumble onto potentially inappropriate materials, such as violent, pornographic, or otherwise mature content that they might not be ready to handle, but we want to make sure that they are safe when they're using the internet, as well, which isn't always the easiest task. However, with the help of some safe search engines, designed specifically for children, this could help offer parents some measure of peace of mind.
Understanding the Risks of Search Engines For Kids

Search engines are one of the primary tools that we use to explore the vast realms of the content offered by the internet. Most web pages can be found using search engines, catering to all manner of needs and interests. However, these same search engines can allow children to stumble onto all kinds of content that are not meant for them. Given that search engines often prioritize the most clickable content, as well as the most relevant content, it's easy for children to access inappropriate materials.
These inappropriate materials can have deeper influences on our children than many realize. They can cause psychological and emotional harm, such as nightmares and anxiety. Early access to sexually inappropriate materials can lead to distorted views on body image, sexual relationships, and sexuality. There are some concerns that exposure to violence may lead to desensitization, as well.
Children are innately curious and, as a result, can't always be trusted to filter their own search experience. For that reason, we might want to rely on tools that can curate the internet for them.
Top Safe Search Engines For Kids
Kiddle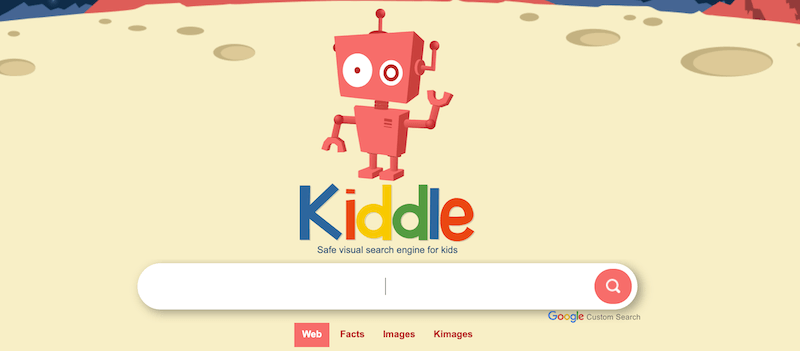 Kiddle is one of the most popular existing search engines for kids, described as the "safe visual search engine for kids," making use of Google's own search engine, but with additional features on top of Google's own SafeSearch to make it more effective at ensuring children can go searching the net in safety. For instance, certain words that are likely to turn up primarily adult-appropriate content on Google, such as "boobs" will lead to an 'oops' try again page, while more educationally relevant terms like "breasts" may bring up scientific learning resources. 
They also have a "Kimages" tab, which works on Google's Image Search, and Kpedia, a Wikipedia-analog, video search, news search, and resources designed for parents and educators. Other benefits include the use of larger thumbnails and a big Arial font to make the site more readable for smaller users. That said, there is content marked as child-safe which some may take issue with. Searching for celebrities such as pop stars can show them in outfits that are used to perform live but that some might consider too risque for children, while children may also be able to find sites with crime-related content that may include disturbing photos. 
KidRex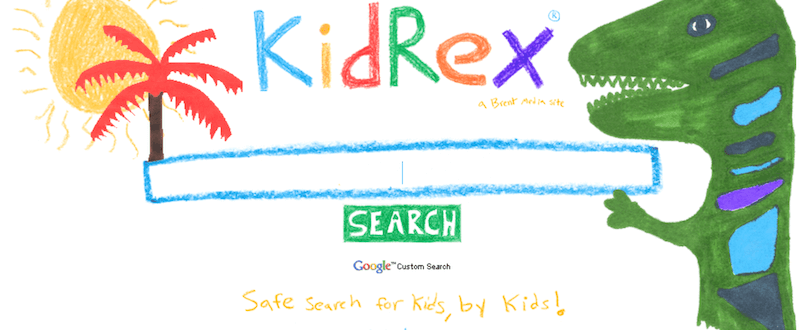 Just like Kiddle, KidRex is another child-oriented search engine that is powered by Google. It's run by an independent organization that's a division of Brent Media, Using Custom Search and Google SafeSearch technologies, it goes beyond applying basic filters, and maintains its own database of websites and keywords that are not appropriate for children to make sure that any search results using these are not shown in their result pages. Any searches that include inappropriate search terms or would only lead to pages marked as inappropriate result in an "oops, try again" page showing up.
Despite offering safer results for children, there has been a noted increase in poor-quality responses to certain search queries, such as more tabloid-quality reporting on certain terms instead of more informative and factual results. Given that KidRex works on the Google Search engine as its foundation, it, like Kiddle, does come with the same data privacy concerns as using Google, in that data used by KidRex may be used to shape future Google marketing messages, too.
AskKids
AskKids, or AskKids.com, is a search engine designed for kids, built on the Ask.com search engine. Unlike Kiddle and KidRex, this doesn't just use an existing search engine as its base but is built by the team from Ask.com directly. It offers a child-friendly aesthetic, with funny cartoons, but beneath the exterior, a lot of work is done to ensure the most relevant and appropriate results show for children in response to their queries. This includes the omission of a range of inappropriate search terms.
Rather than filtering out results that make use of inappropriate sites or keywords, AskKids instead has a curated pool of search results that it pulls from. Every result that children see has been selected by Ask.com's editorial team and checked specifically for child safety. This means that, more than most other search engines, actual effort goes into making sure that every site shown to children is appropriate for them.
AskKids also has a range of helpful features, including the ability to solve basic mathematical equations, an enhanced image search that suggests images relevant to past searches help children find the images they want, a dictionary search to help them find the meaning of complex works, and even small biographies of famous people.
KidzSearch
Like Kiddle and KidRex, KidzSearch is a site that is powered by Google but with a focus on providing child-friendly results. In particular, KidzSearch is moderate in a way that pushes educationally suitable websites further up in the results while also filtering out a range of websites and keywords marked as inappropriate.
KidzSearch has also expanded on Google's auto-complete feature in order to ensure that more educationally appropriate answers are pushed to the top of the results. However, some users have noted that while search results remain safe, the site's use of advertising platforms has resulted in users getting adverts for inappropriate and adult-themed ads depending on what they have searched for. Others have noted being able to access some PG-13 content, which may mean that care has to be taken to filter content in other ways while using KidzSearch for maximum effectiveness.
Wacky Safe

Microsoft, the company behind Bing, has also launched its own kids' search engine by the name of Wacky Safe. Unlike the other examples named here, Wacky Safe is its very own app that can be downloaded to PCs and Android phones, rather than being a website that is accessible directly through browsers. This offers an enhanced version of their existing search engine that not only blocks inappropriate content and uses keyword filtering but also filters out websites that are otherwise potentially harmful to devices and users.
Wacky Safe also has additional improvements such as voice-to-text searches, powered by RepsonsiveVoice, and visual enhancements on certain, hand-picked websites, such as pictures and fact sheets to make it more educationally helpful to its users. However, given that it's on a fairly limited range of devices and is not accessible through browsers, some kids and parents may find difficulty in making use of this particular search engine.
The Importance of Parental Controls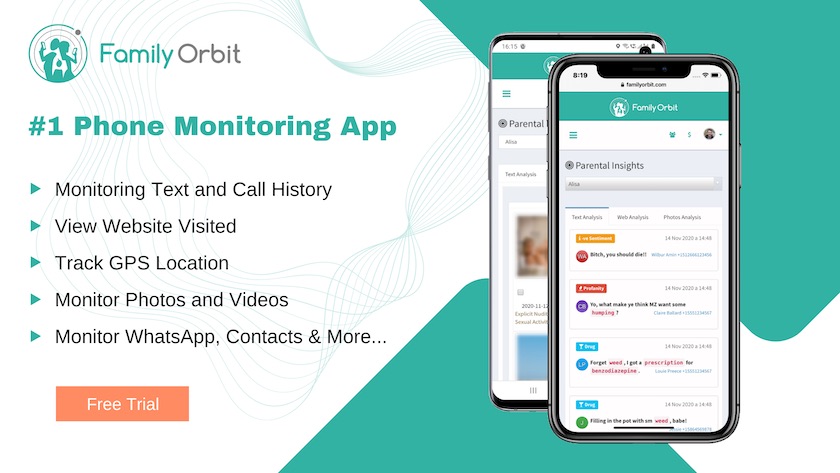 As many of the reviews above hopefully show, there are great strides being made toward making search engines safer and more appropriate for children which, in turn, will make their browsing experience a lot less of a concern for parents. However, each of the search engines above does have its own vulnerabilities and, in some cases, children can use them to access materials that they shouldn't be able to. This is why parental controls remain an important tool in curating their online experiences.
Using monitoring features and specifically designed filters for online content, frequently updated by an active team, parental controls can protect children from inappropriate content, limit their screen time, prevent them from inadvertently connecting with online predators, and will overall encourage more responsible technology use. Educating our children to be able to use these online tools responsibility is the task of every parent, but parental controls can help you do just that.
In Conclusion
Using a safe search engine for kids is important in keeping your children safe online. However, it's important to note that no single solution can provide complete protection. By combining a safe search engine with parental controls, you can help ensure that your kids are protected from the dangers of the internet. Whether through a browser extension, app, or a combination of both, parental controls can provide you with the peace of mind that your children are safe when they're online. We highly recommend using Family Orbit, a comprehensive parental control app, to help keep your kids safe and protected while they explore the world of the internet.
Best Cell Phone Monitoring App
135,485 people have signed up.
Monitor Calls & Text Messages

View Photos and Videos

Location Tracking & Geofence

Monitor WhatsApp & Kik

Detect & Alert for Inappropriate Activities

Monitor Websites Visited

Compatible with Android and iOS