Modern apps can help you keep track of your entire family's locations all on a single map.
While Apple does include optional tracking features in the iPhone, these can easily be turned off to preserve your privacy. In this way, your child can quickly disable the tracking feature on their iPhone and leave you completely in the dark.
However, there are options out there to track an iPhone location without Find My. These apps are incredibly powerful and will even let you add dynamic parental controls to your child's iPhone. This means that you can monitor how they use their iPhones, keeping them safe online.
Want to learn more about tracking your child's iPhone location without having to use Find My? You're in the right place. Here's everything you need to know.
Tracking Your Daughter's iPhone
If you want to track your child's iPhone, the truth is that you have more than one option. Not all of these options are the same, but the default option that comes with the iPhone is Apple's Find My service. Here's what you need to know about the location tracking service.
Apples Find My Service
Apple launched Find My recently as they completely upgraded the onboard app. While the old version of the Find My app lets you track your friends and family, the new service includes tracking for other devices.
How Find My Works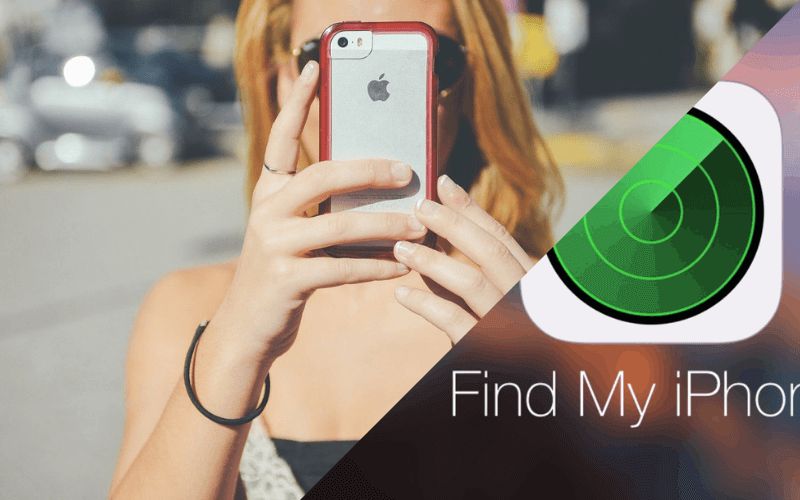 Apples Find My service leverages the entire Apple ecosystem to keep track of your devices. In simple terms, the Find My app uses your Bluetooth and WiFi to communicate with other Apple devices in the area to accurately track your location. This means that even if your iPhone does not have a signal, it can use another iPhone in the area to send out an accurate location.
While this service is incredibly accurate, it's completely based on the onboard location services settings. This means that your child can go into the settings of the phone and disable the feature. There are a few things you can do to add parental control settings to the iPhone, but this is a much more complicated process.
Different Kinds of Tracking
As mentioned above, there are a few different ways you can track your child's iPhone. These methods use the internet, GPS, or a combination of both to accurately track devices. Here's a quick look at the two different kinds of tracking on iPhones.
iCloud Tracking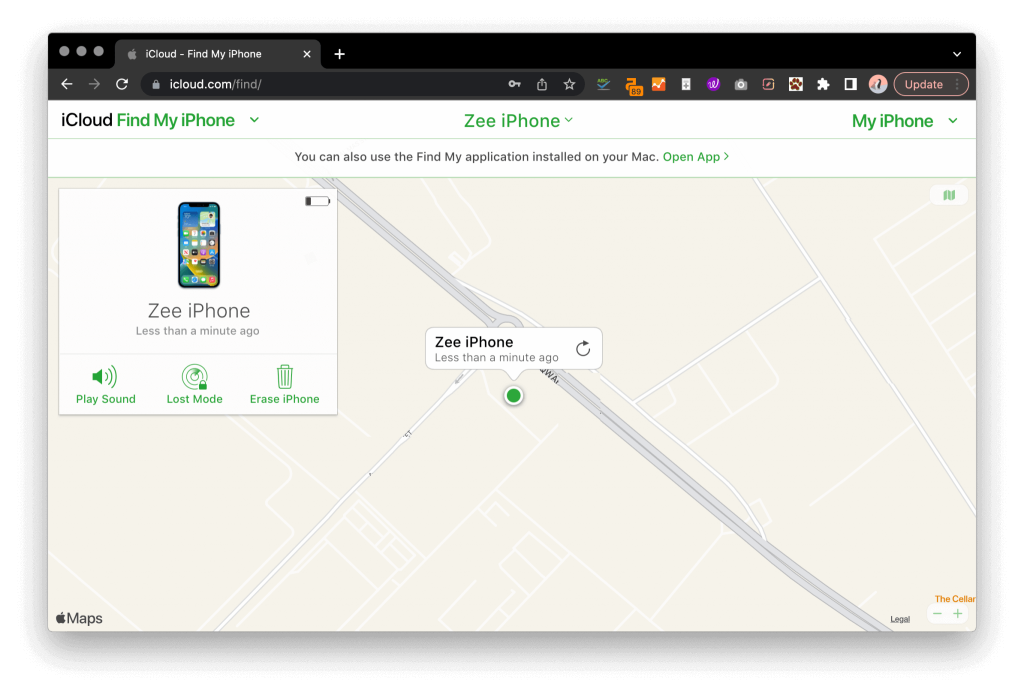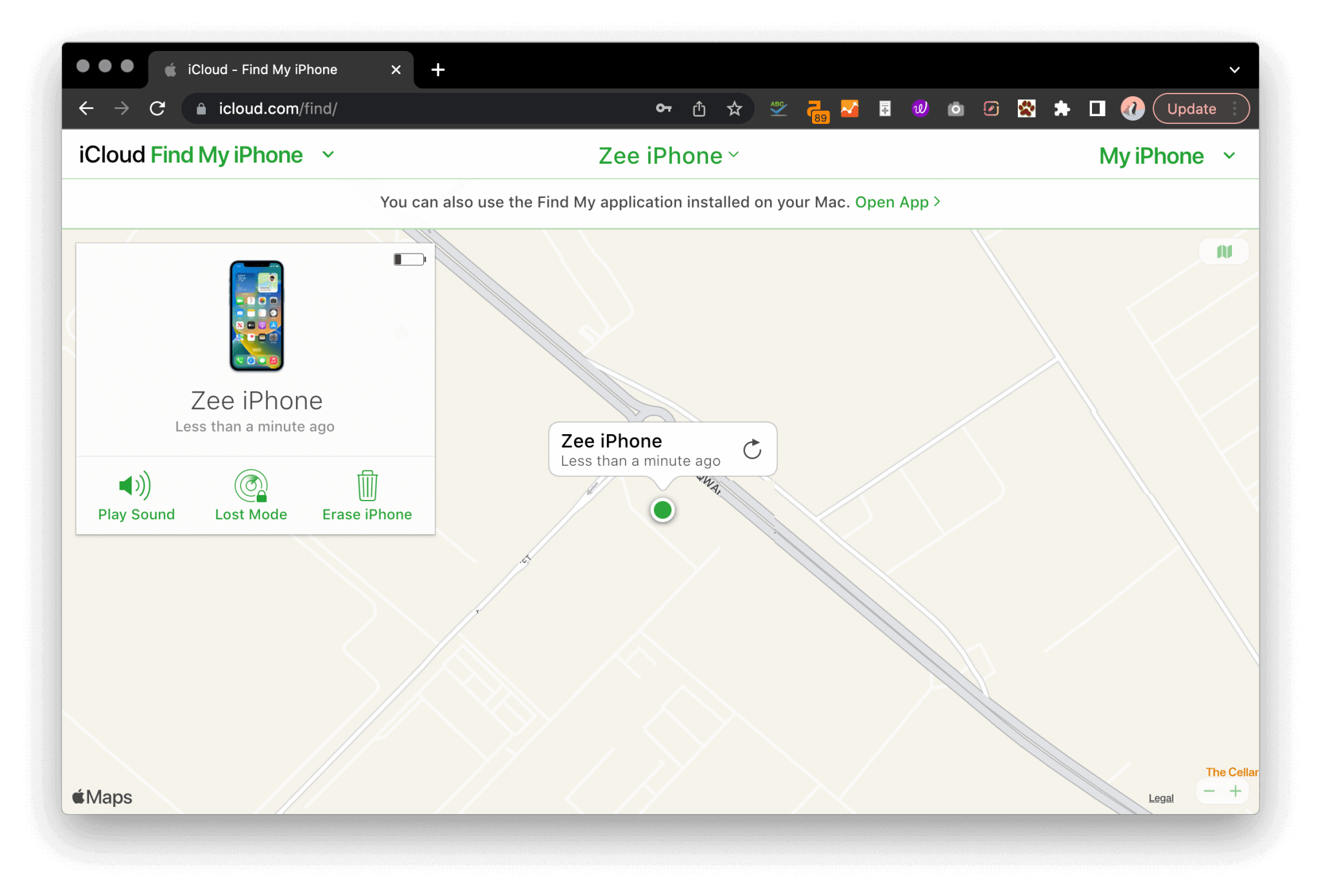 Apples Find My service is part of their iCloud ecosystem. This means that the service accurately updates the location of all your devices in real time. As soon as any of your devices go online, their location will be automatically updated.
GPS Tracking
GPS tracking works slightly differently from the Find My network as it relies on the phone's onboard antennas. These antennas can help locate the device anywhere in the world, even if you don't have mobile data to upload your location to iCloud. This makes GPS the safer, more reliable option for parents wanting to keep track of their kids.
Tracking iPhone Location Without Find My
Tracking your child's phone with GPS is more reliable than Find My. This is why apps like Family Orbit are so much better than Apple's onboard tracking service. The GPS tracking tools let you see everything in real-time and even let you track multiple phones on the same map.
Family Orbit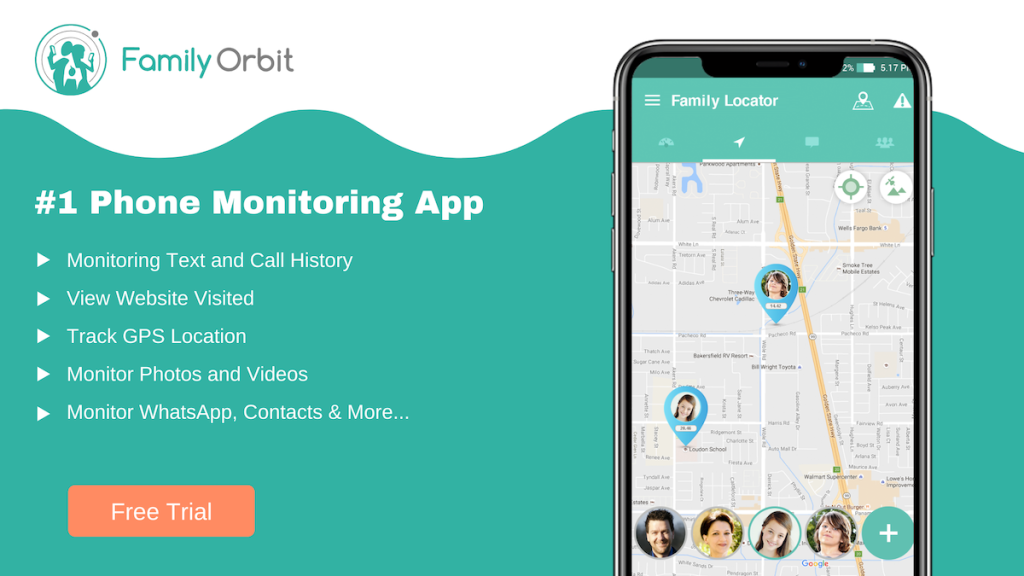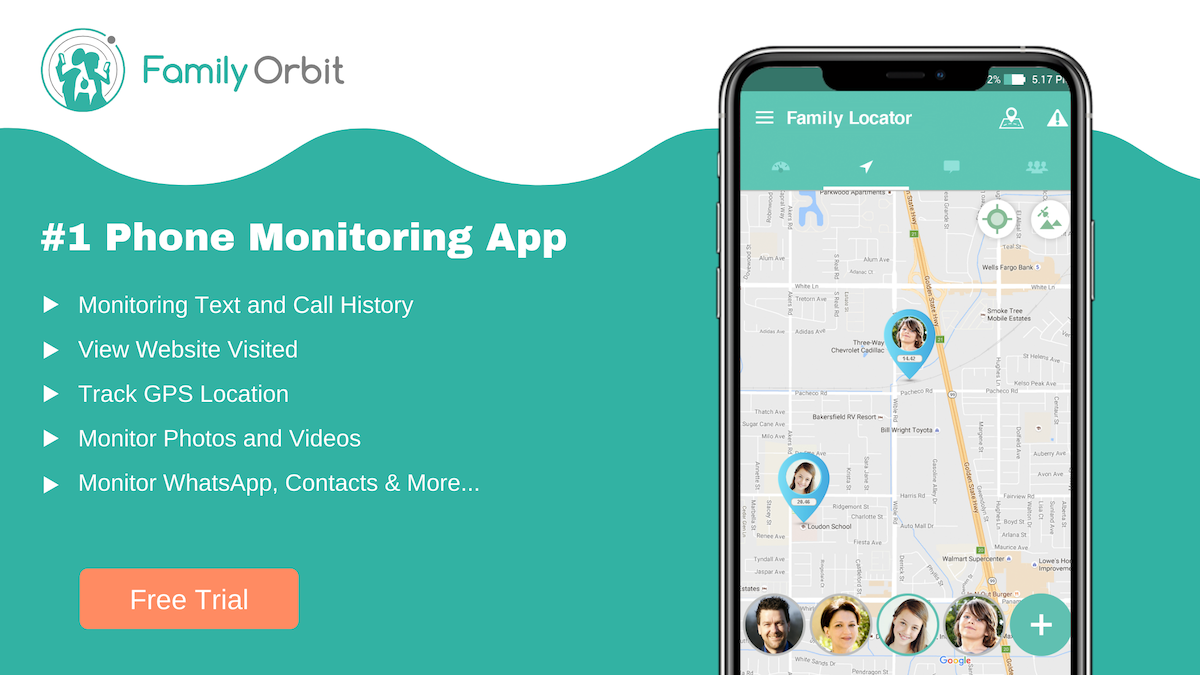 If you're looking for a simple, effective way to keep track of your children when they're out of the house, Family Orbit is the perfect app for you. This innovative app can help track your child's iPhone without having to rely on Apple's Find My service. This means that your child wont be able to switch it off without you knowing.
Tracking with Family Orbit
Family Orbit works with both iPhone and Android to keep an eye on your child's phone for you. This impressive application leverages the power of the smartphone to help give you a live location on a real-world map. This means that the app will let you track your child in real-time, wherever they are in the world.
Family Orbit is a great way to track your child without Find My, but the app does a lot more than just tracking. This innovative application comes with a ton of other features to help keep your child safe online. The app can monitor your child's activities and even block certain websites and applications on the phone.
This means that you can prevent your child from accessing porn sites or any other applications that you don't want them to use. The app also keeps track of what your child does online so that you can view their entire website history. In this way, you can stay on top of everything that your child is being exposed to online.
Text and Call Logs
The Family Orbit application will also keep track of all texts and phone calls on your child's phone. This means that you can know who your child is speaking to and what photos and videos they are sending to each other. This feature plays a pivotal role in preventing any inappropriate photos from becoming viral.
This feature also lets you stay ahead of any bullying that your child may be exposed to. If there's anyone sending bad messages or insulting your child online, you will be able to see it and bring attention to it a lot faster. In this way, you can help protect your child from online abuse.
Real-Time Alerts
The Family Orbit app does not just track things in the background, it will actually alert you if your child is ever in danger. In this way, the app acts like an extra pair of eyes for you, always keeping your family safe.
Benefits of Family Orbit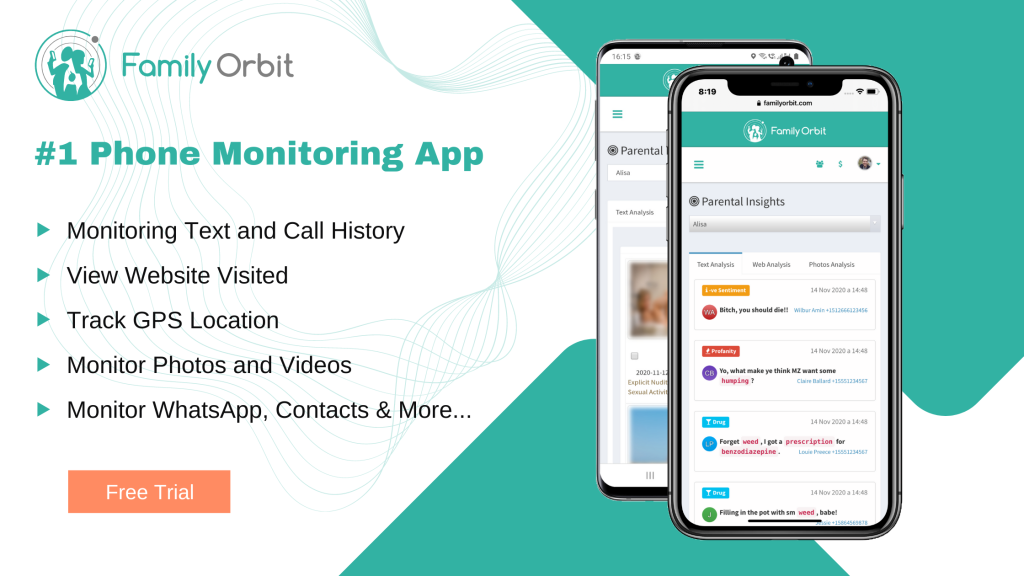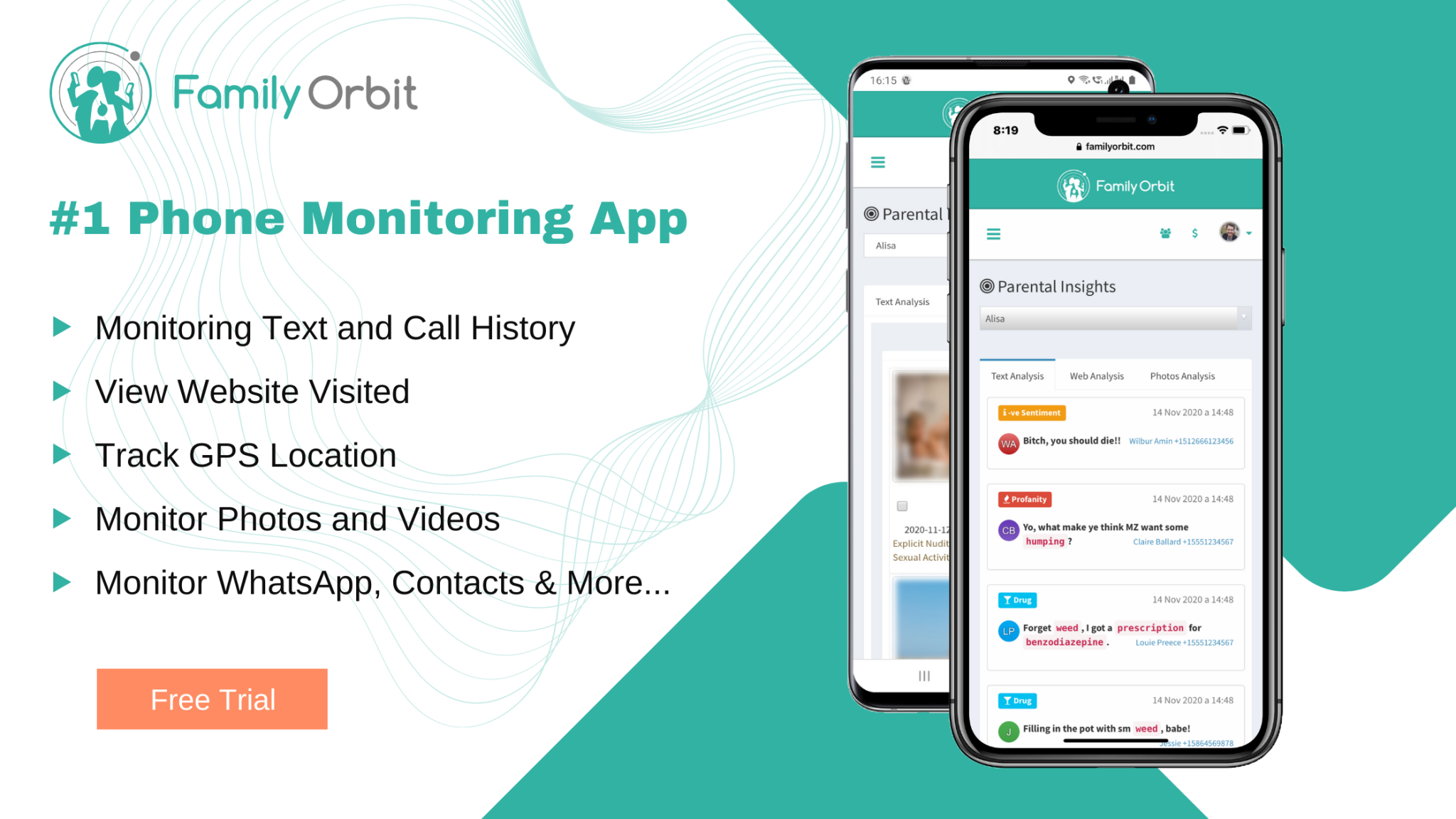 Family Orbit is by far the most advanced and versatile parental control app on the market. This dynamic app gives you full control over your child's mobile device, allowing you to keep an eye on them wherever they are. Here's a quick look at a few of the key benefits that come with a premium subscription to Family Orbit.
1. Live GPS Tracking
While the Find My service leverages Bluetooth and WiFi to locate your child's mobile device, Family Orbit skips all that and uses the phone's GPS. By using the onboard GPS, you're able to find the phone's location in real-time no matter where it is in the world. This tracking is also live so you can see exactly where your child is in real-time.
2. Mobile Geofence
The Family Orbit app does not just track your child's phone, it also lets you set geofences. This means that the app will automatically notify you if your child ever goes passed the virtual fence that you set. In this way, you can set the perimeter around your neighborhood and be notified if your child ever leaves the area.
3. Parental Insights
The Family Orbit application is far better than the built-in tracking features on the iPhone. This is because Family Orbit gives you useful parental insights into what your child is doing on their phones. In this way, you'll know if your child is looking at things they should not be or getting bullied by other kids at school.
This information is vital to keep your child protected when they're online.
4. Parental Controls
Family Orbit comes with tons of parental controls to let you control what your child sees on their phone. This app lets you block certain websites and apps so that your child doesn't see anything that you don't want them to.
5. Limit Screentime
If you don't want your child to sit on their phones all day, the best way to do this is to limit their screen time. Family Orbit lets you do this by limiting the amount of time they are allowed to use certain apps every day. In this way, you can still give them access to apps but in a limited, controlled, safe way.
Track Your Children's iPhone Without Find My
Tracking iPhone locations without Find My has never been easier. While Find My relies on the internet or other Apple devices to track the device, there are other apps that can leverage the iPhone's location services. In this way, you can keep track of where your children are at all times.
Family Orbit lets you track your children's iPhones, but also offers you a ton more features to help keep your kids safe online.
Interested in getting Family Orbit for your kids? Click here for a free trial to try it out for yourself today!
Best Cell Phone Monitoring App
135,485 people have signed up.
Monitor Calls & Text Messages

View Photos and Videos

Location Tracking & Geofence

Monitor WhatsApp & Kik

Detect & Alert for Inappropriate Activities

Monitor Websites Visited

Compatible with Android and iOS