Have you ever been in a situation where you'd really like to recover deleted text messages on iPhone, but you're not sure how? Perhaps you need to recover some messages from your own phone, or perhaps you want to recover text messages from your child's phone. There are a few ways to do this, and knowing how will give you the peace of mind for the future. 
Recovering Deleted Text Messages 
Most iPhone users will tell you that their text messages are important to them. They may have important information that they need to remember in their messages, or they may even have sentimental messages from friends and family. There are all kinds of reasons why you may want to recover messages. If it's your child's phone you're trying to recover deleted text messages from, you may be suspicious that something untoward is going on. Recovery can help to give you peace of mind and ensure your child is safe. Today messages not only contain texts but they can also consist of important videos, photos and other types of data. This can make them slightly harder to recover, but not impossible.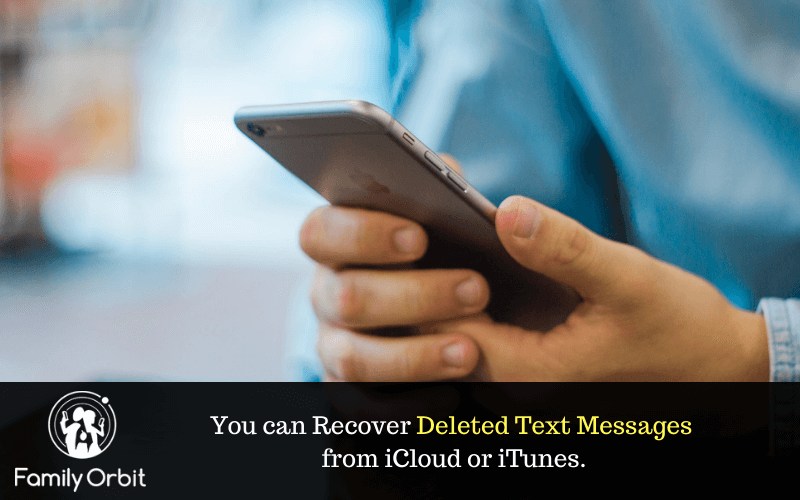 With the PhoneRescue for iOS application you can recover just about any old message and get it back in no time. The application is available on both Windows and Mac, and it uses your iTunes and iCloud backups to retrieve your messages. It also allows you to read and extract data from them if you wish, making it even more useful. You could also retrieve messages of your choice if you didn't want to get them all back. So, let's take a look at how to actually use this app so you can begin retrieving important messages. 
Using PhoneRescue for iOS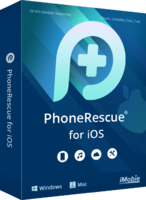 There are two ways you can use this application to recover lost messages. The first method means extracting messages straight from your iPhone. PhoneRescue is able to help you retrieve lost messages as messages deleted from your phone do not disappear right away. The messages stay on your device until they are overwritten. This means you have a window to recover them, so you must take action quickly. 
Method 1
Launch the PhoneRescue tool and then connect your iPhone to your computer using a USB cable. 

All you then have to do is find the menu and click the 'Recover from iOS Device' button. 

You will then see lots of categories selected on the next page. As you only want to recover your messages, make sure to untick all other options. 

When you've done that you can press OK. 

You should now be able to see a preview of all of the text messages on your device. Find the specific ones you're looking to retrieve and then export those to your computer as a TXT file. You will be able to share this file, send it to your iPhone via AirDrop, and even print the messages. 
Method 2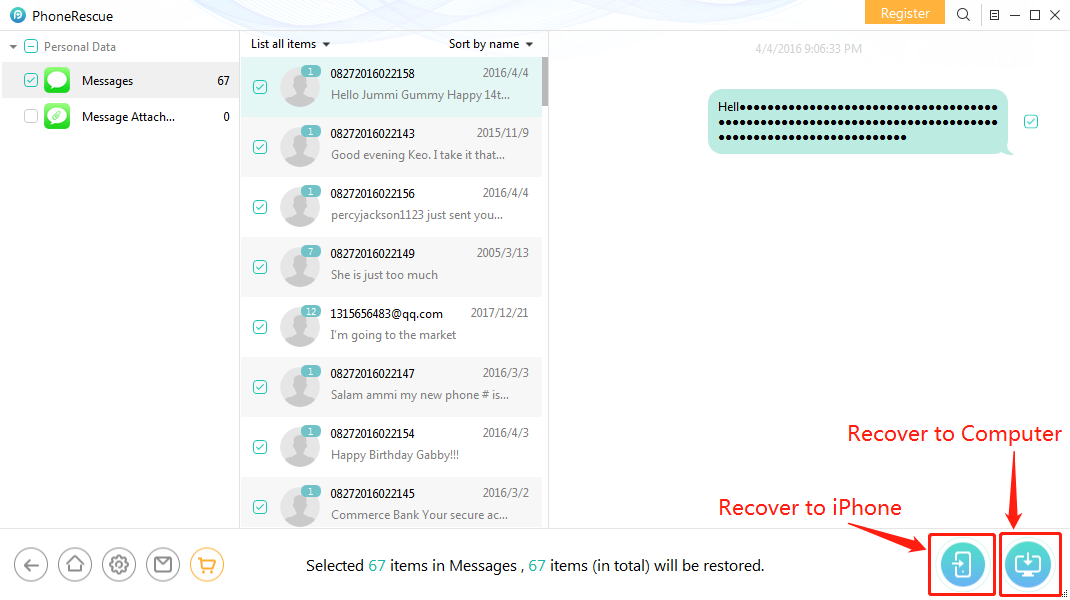 The second method allows you to get your messages back using your iPhone backup. The great thing about this is that you can use iTunes and iCloud backups in order to recover your lost messages. 
Launch the PhoneRescue app and connect your iPhone to your computer using a USB cable as in the first method. 

Click 'Recover from iTunes' backup. You could also click on 'Recover from iCloud'. 

Once you have selected the backup you want to recover deleted messages from then you can uncheck all other options than 'messages'. 

On the next screen you will be able to preview all of the messages that you can export, so select the ones that you want. There you will get two options, one to retrieve messages to your computer and the second one to retrieve messages to your iPhone.
Unfortunately, you will have to splash out a little so that you can use the PhoneRescue application. It's a paid tool, and you will need to have a license to use the features that come with it. You may find it useful to know, however, that you are also able to recover Photos, Videos, Notes, and Contacts. The application can be very useful depending on what you want to do. You could try out the free trial to see if the app is something you want to purchase before you spend the money. 
The best data recovery solution should also be as secure as possible, of course. This means that the PhoneRescue application works with the strongest 256-bit SSL encryption to protect all your data, as well as your personal information. It never retains your Apple ID or password, and won't store any data in your iCloud. The whole data searching and recovery process remains read-only. You are the only one who is able to access your iCloud data, ever. 
(We are affiliated with PhoneRescue, if you choose to purchase it from the link here, we may earn a little commission. The cost to you remains the same.)
Getting Your Messages Back From iCloud
iCloud automatically backs up your iPhone and iPad information each day, whether you know it is doing so or not. This means iCloud backup always stores your latest data and files. If you have not been able to recover the data you wanted from your device, you could always try your iCloud backup to see if that's of any use. Below are the instructions you will need to use: 
Go to Settings.

At the top under your name, you'll see Apple ID, iCloud, iTunes & App Store; tap that arrow. 

Tap on iCloud.

Scroll down and tap on iCloud Backup.

Check to see if the time of your last backup was before or after you deleted the texts you want back.
If the iCloud backup predates the deletion of your text messages, you're in luck and you should be able to recover your messages. Now, you'll need to erase your iPhone and restore it with the backup predating your accidental text deletion. If you manage to do this then your phone will be exactly as you had it before the messages were deleted. If you do not wish to erase your iPhone, you can simply use Family Orbit to recover your deleted text messages from iCloud backup.
Contact Your Cell Phone Service Provider 
On some occasions, you may be able to get back the messages you want by contacting your cell phone service provider. They may have access to a backup that has not yet been overwritten or updated. It's probably not the best option, but if you're really having issues and find yourself in a tricky spot, then you should contact them.  
Call your cell phone service provider and ask for technical support. 

There likely won't be accurate menu prompts to take you to the right department, so use your best guess and when you get through to a real person, they should be able to direct you to the right place. 

Don't get snarky with customer service reps as they are less likely to go out of their way to help you. 
Requesting that the service provider back-up your phone so that you can get messages back is not a usual occurrence, so it's something they may or may not be able to do. Whatever happens, being clear and polite is always the best way of going about getting what you want when speaking to your cell phone service provider. 
Using Family Orbit To Monitor Your Child's iPhone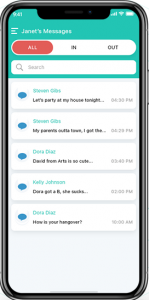 In this day and age, it's normal to want to keep your child as safe as possible. However, it can be difficult to do that now they are so independent, and in touch with people online all the time. You can never truly know who they are talking to and what they are planning.
While it's a good idea to build up open communication with your children so that you trust one another, if you want to take it a step further, using Family Orbit to monitor your child's iPhone is a possibility. This app is suitable for both iOS and android, so you can keep your child safe no matter what. 
With this app, you will not be able to screen calls or messages. However, you can use these safe monitoring apps to keep an eye on bullying and whether your child is searching for dangerous things online. The app can give you an unfiltered view into your children's lives. You will have access to text messages, shared photos, web browsing activity, locations visited, and call logs. 
Although this app may be very useful in keeping your child safe, you need to remember that this may be an invasion of privacy, so trying to have open, healthy communication with your child should be your first port of call. Although this app and similar apps may be undetectable, if your child finds out that you use them they may not trust you any longer, and this could cause issues in the long run. Make sure you're prepared for that before you start monitoring your child's phone with spy apps. 
Should You Use Apps To Recover Text Messages And Monitor Your Child's Phone? 
There are many apps that can help you to keep your family safe, if that is your goal. PhoneRescue and Family Orbit are just two of the apps out there that could help you to achieve this. Try the Free Trial, so you're sure this is the right option for you before going ahead!