Did you know that 90% of teenagers in the US now own an iPhone? In this day and age, it's more important than ever for parents to be able to keep track of their children. Having an iPhone or any other smartphone can help, but what happens if you need to track their phone?
Apple's Find My iPhone feature is a great way to keep track of your child, especially if they are out and about without you. But like with any other service or app, there are pros and cons that come with using it. Plus, you might be wondering, "how does Find My iPhone work?"
In this quick guide, we will take a look at how does Find My iPhone work, as well as some of the best alternate tracking apps available. So whether you're already using Find My iPhone or are just considering it, read on for more information.
What Is Find My iPhone?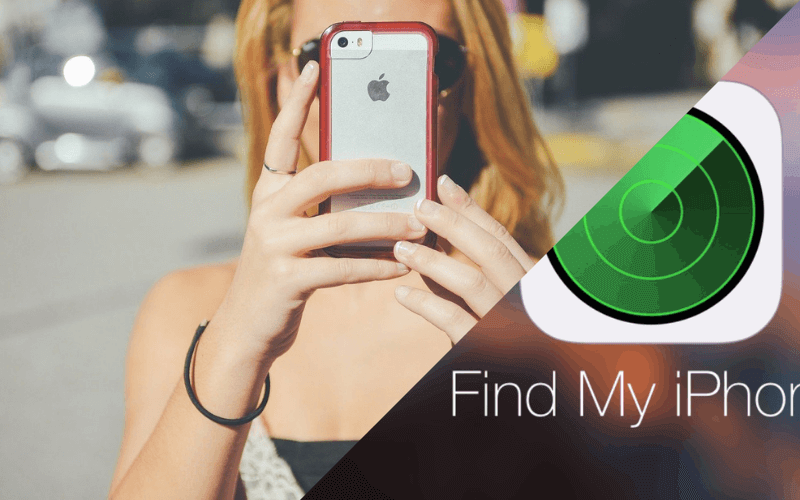 Find My iPhone is a feature that Apple offers to help people locate their lost or stolen iPhones. It uses GPS tracking capabilities in the phone to track its location and can also provide a list of recent locations where the phone has been.
This means that, as a parent, you can use Find My iPhone to find a lost or stolen iPhone. However, you can also use this helpful app to keep track of your family members and precious little ones.
For example, if you have the Find My iPhone enabled on a device, you can use it to see the current location of all your family members. This is helpful if you're not sure where your child is or if they are where they say they are.
In a more unfortunate scenario, you can also use Find My iPhone to remotely erase all the data on your device so that no one can access your personal information. If you or your child loses their phone, you can easily access the app and erase the data to keep your information safe.
How Does Find My iPhone Work?
Find My iPhone is a useful tool for keeping track of your devices, but it's important to remember that it can only be used if you have an iCloud account and are signed in to iCloud on your device.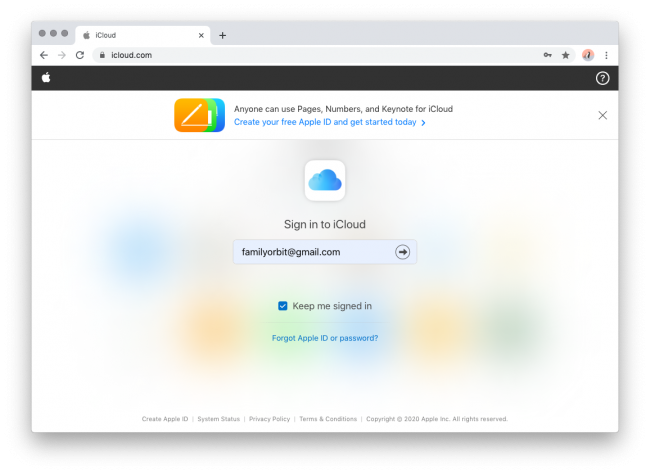 Yes, this means that to use Find My iPhone, you need to have an iCloud account and be signed in to iCloud on your device. However, once you have the Find My iPhone turned on, it's quite simple to use.
You simply have to open the app and track your device's location by logging into iCloud.com or the Find My iPhone app on another iOS device.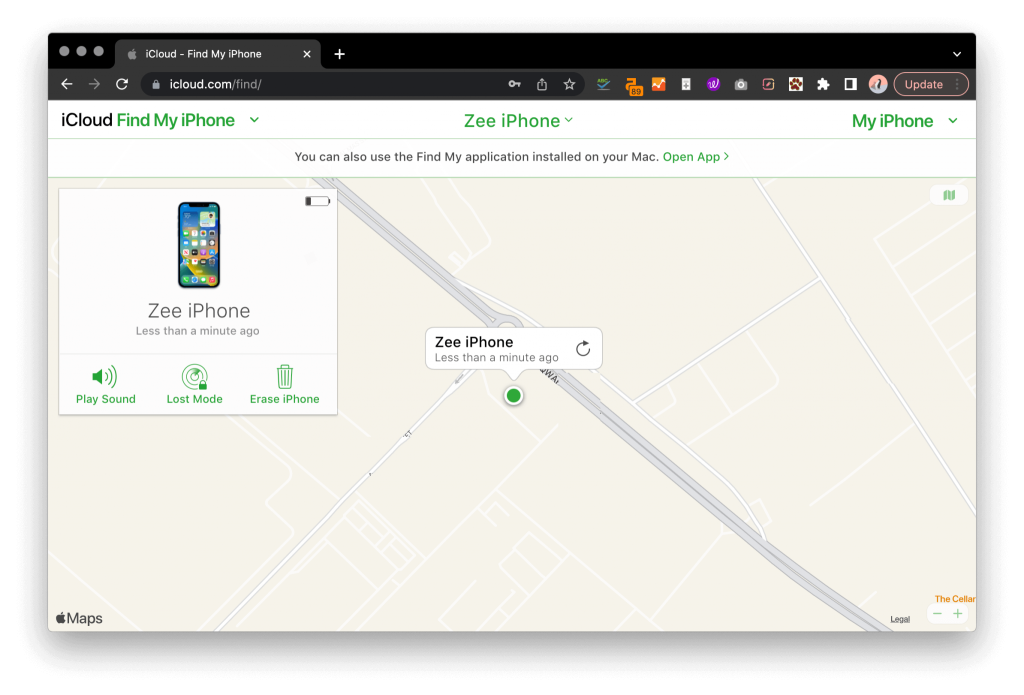 Likewise, it's important to mention that Find My iPhone won't work if your child has turned their phone off or if their phone is out of battery. In this context, it's somewhat limiting in what it can offer you as a parent interested in monitoring their child.
Is Find My iPhone Legal?
Generally speaking, it is legal to use Find My iPhone to track someone's phone as long as you have their permission to do so. If you're tracking your phone, there's no problem.
However, if you're tracking someone else's phone without their permission, then you may be breaking the law. In some jurisdictions, it is considered stalking or harassment to track someone's phone without their consent.
So if you're thinking about using Find My iPhone to track someone down, make sure you have their permission first. Otherwise, you could find yourself in some hot water. Typically, this isn't at all the case when it comes to monitoring and protecting your children, though.
In fact, as long as your child is under the age of 18 and you are their legal parent or guardian, it's 100% legal to use a GPS tracking device or phone monitoring app to keep track of your child.
Why Do People Use Find My iPhone?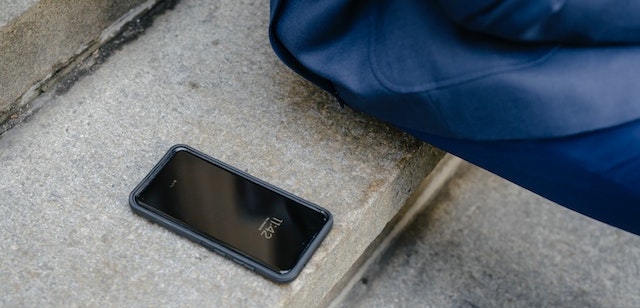 When it comes to Find My iPhone uses, it's a handy app that most people use for two main reasons: to find their lost or stolen iPhones and to keep track of their family member's whereabouts.
The app can be used to find your own iPhone if it's been lost or stolen, and you can also use it to track the location of your family members and see their activities in real time. You can even set up alerts so that you're notified when your child arrives at or leaves a certain location.
Ultimately, Find My iPhone is great for finding your iPhone or keeping tabs on your loved ones and making sure they're always safe. However, it's not the only option.
There are several Find My iPhone alternatives that are better for monitoring your child's phone activity and location.
The Best Alternatives to Find My iPhone
Find My iPhone offers basic features. You can view the location of a device but you can't track any data or information within that device. As a parent, this isn't that helpful if you're interested in keeping tabs on your child's communications and whereabouts.
So, if you're looking for alternatives to Find My iPhone, there are a few different options available.
One option is to use a tracking app that can be installed on your child's phone. This type of app will use GPS to track your child's phone and location in real time, which can be helpful if you're worried about where they are.
However, these apps are similar to Find My iPhone in that they don't provide you with the ability to monitor what goes on inside that phone. If that's what you're looking for then we suggest looking into cell phone monitoring software.
The best cell phone monitoring software out there for families? Family Orbit.
Which Features to Look for in a Find My iPhone Alternative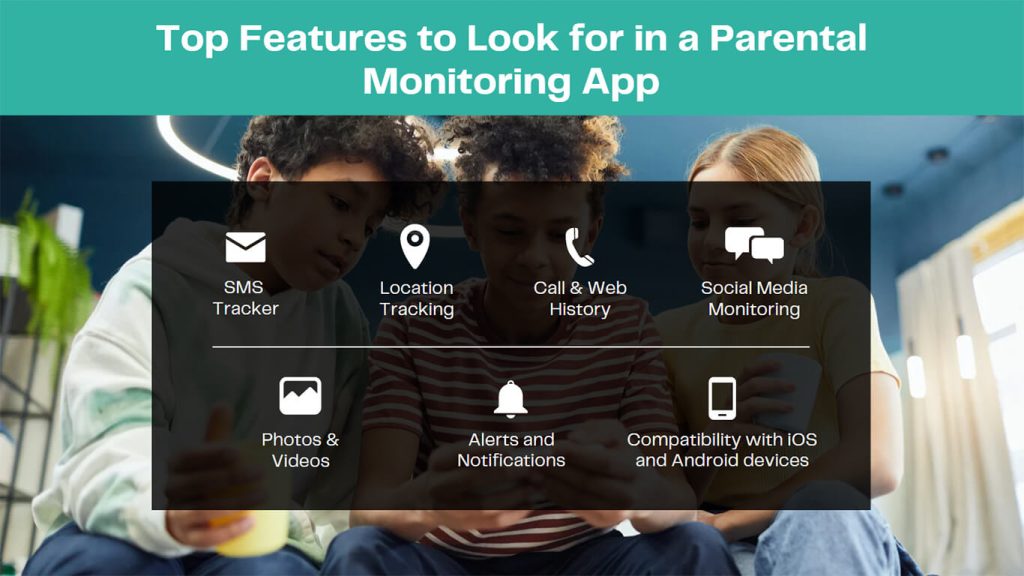 In today's connected world, cell phones have become an essential part of daily life for children and teens. However, unless you can consistently monitor your child's phone, this digital device can also lead to bullying, predation, and abuse.
Family Orbit cell phone monitoring software can help you ensure your children's safety by allowing you to track how and where they use their phones.
With our cell phone monitoring features, you can monitor pretty much everything, including the following:
SMS conversations
Call records
Photos and videos they store on their phone
Website browsing history
Social media activity and conversations
Here's a deeper look into which features you should expect out of any great Find My iPhone alternative.
Location Tracking
Any great tracking software should allow you to view real-time GPS tracking updates and your child's location history. However, software like Family Orbit also allows you to set up geofences.
A geofence is an invisible boundary that you can set up around a certain location. If your child ever steps outside of the geofence, you will know right away and be able to take action. This is a great tool for parents who want to keep their children safe and sound.
SMS Tracking
Aside from basic family locating services, you should also be able to monitor what your child does with their phone. This includes being able to access information regarding who they're talking to.
SMS tracking is a great way to see who your child is texting and what they're saying. This way, you can always check that all the interactions your child has with other people are appropriate. WhatsApp is another great messaging app to monitor, as it's very popular with kids these days.
With Family Orbits AI-powered text analysis, you can also scan your child's text messages to quickly identify any keywords that might indicate bullying or offensive content.
Call & Web History
If you're looking for a way to monitor your children's web activity, you might want to consider using a parental monitoring app as well. Any great app should allow you to see your child's web history, as well as any calls they've made or received on their phone.
This can be a great way to ensure that your child is only accessing age-appropriate content online. Additionally, most parental monitoring apps come with web filtering software that can block access to certain websites.
Social Media Monitoring
It's no secret that social media can be a dangerous place for children. With predators lurking around every corner, it's important to do everything you can to protect your kids.
This is why it's important to ensure your Find My iPhone alternative comes with social media monitoring features. The software should allow you to see what your child is doing on their social media accounts, including who they chat with and receive messages from.
This gives you the ability to step in if you see something that makes you uncomfortable.
Get Family Orbit Today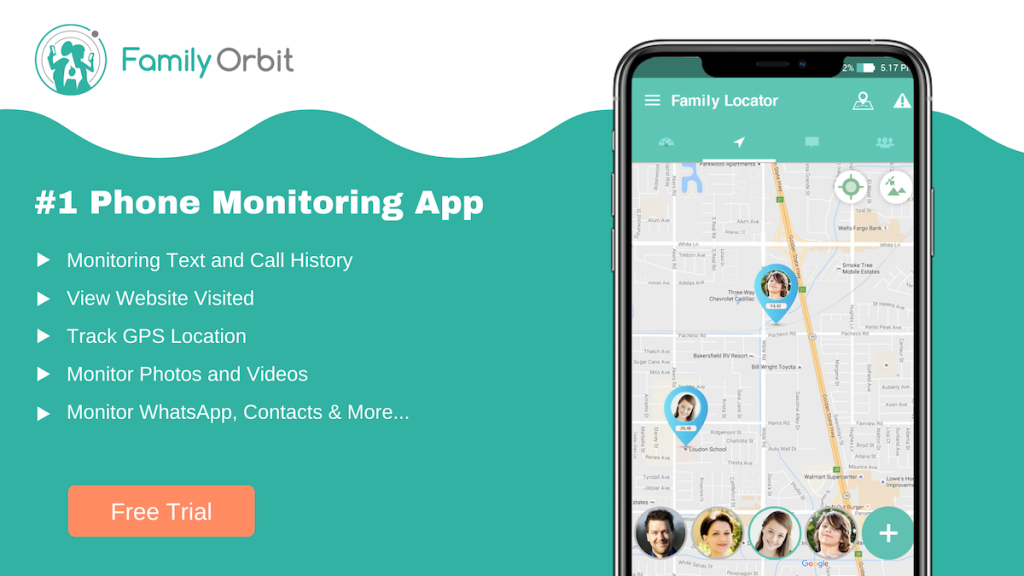 So, how does Find My iPhone work? It simply activates GPS tracking and tracks a device. While this is a great feature for lost phones, it's not that great for parents interested in keeping track of their children's whereabouts and communication.
If you're looking for a way to monitor your kids' activity and ensure their safety, sign up for a free 7-day trial of Family Orbit. Our app provides an easy way for you to see what your kids are doing online, who they're talking to, and where they are.
Give it a try today!
Best Cell Phone Monitoring App
1,11,895 people have signed up.
Monitor Calls & Text Messages

View Photos and Videos

Location Tracking & Geofence

Monitor WhatsApp & Kik

Detect & Alert for Inappropriate Activities

Monitor Websites Visited

Compatible with Android and iOS