Are you trying to share your current location with friends or family? Are you unsure how to share your location on your iPhone? Well, we have the perfect step-by-step guide for you! 
In this article, we'll walk you through how to quickly and easily share your location on an iPhone in just a few simple steps. Whether you're trying to keep in touch with a loved one or just want to check in on the go, this guide has got you covered.
Sharing your location is an incredibly important part of staying connected in today's world. With the safety of loved ones like parents, children, and friends in mind – being able to determine their whereabouts is essential quickly.
Even employers have an extra layer of security by following their employees' movements. Additionally, location sharing ensures everyone can meet up with ease. No worries about being lost or misunderstood. Just a few clicks, and you can meet up with your friends.
Don't forget about the time saved too. As opposed to texting back-and-forth reminders, knowing how to send location on iPhone with someone will let them know exactly when you need to be somewhere.
3 Methods of Location Sharing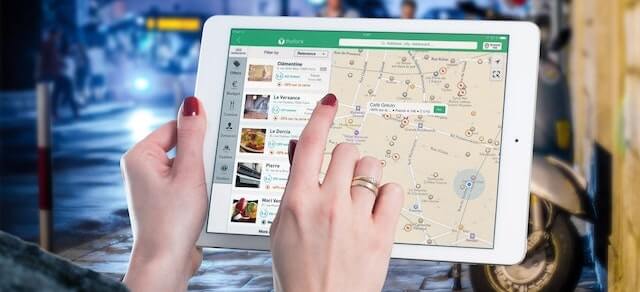 Whether you're trying to share your current location or a saved one, there are three main methods of sharing it on an iPhone.
These include the Messages app in Apple's iMessage service, Find My App (an iOS built-in service), and Family Orbit, which lets you do more than just share a location. We'll explain all three perfectly, so you can choose which option suits your needs.
Sharing Location by iMessage
So, let's get into the nitty-gritty. How do you actually share your location with someone on an iPhone? Well, one of the easiest ways is by using iMessage. Here's a step-by-step guide on how to do it:
1. Open iMessage and select the recipient to which you want to send your location.
2. Type "I'm at " in the message field and then tap on the spacebar. This will trigger a QuickType keyboard with several suggestions, including "Current Location," which you can select to send your current location information. Alternatively, you can also click on the user icon and select the "Share My Location" option.
3. Once you've selected "Current Location," it'll take a couple of seconds for the link to populate within iMessage – this is so that the recipient will be able to follow the map back to your exact location.
4. Finally, select "Send" to share your location with the recipient.
iMessage offers a great gift, as it's incredibly easy. All you need to do is type in the phrase "I'm at," select your location, and press Send. No need for extra words or text. 
But the downside is that it only works if both parties have iPhones. You can't send your location to an Android user with this method. Read here to find out how to share location from an iPhone to an Android. iMessage also doesn't allow for tracking, so if you need to monitor somebody's movements over time — this isn't the way to do it.
While it might have its limitations, using iMessage to share location on an iPhone is still a great option for quickly letting someone know where you are.
Sharing Location by "Find My"
You can use the iOS "Find My" app if you want more control over how you share your location. With this one, you'll be able to share your exact location with family and friends. Here's how it works:
1. Open the Find My app on your iPhone and select Me at the bottom of the screen.
2. Turn on Share My Location, and your device will appear as "From" alongside a label for your current location (such as Home or Work).
3. To share your location with someone, tap Add in the People list, choose to Share My Location, and enter the recipient's name (or you can use an existing contact if they are already within your contacts).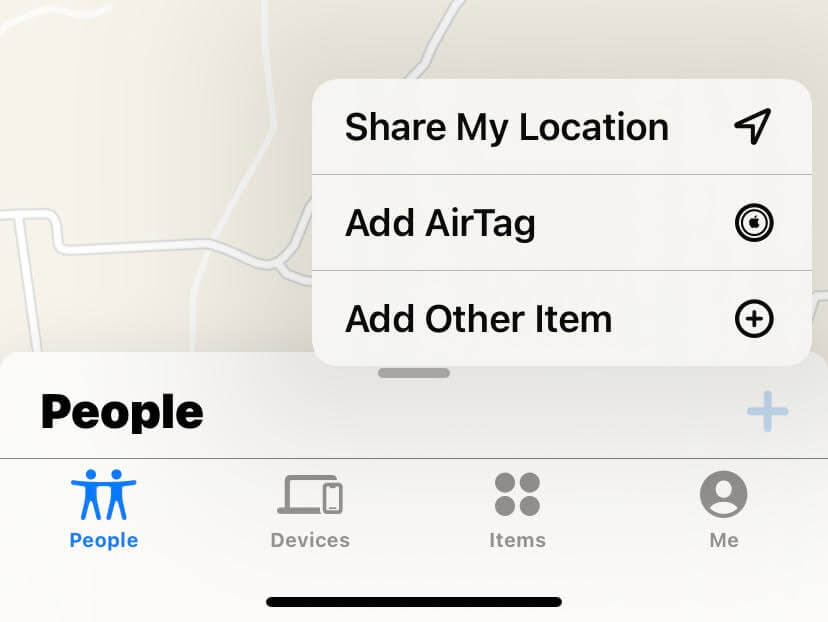 4. Tap Send to share your exact location with the recipient, which they can use to follow a map back to your exact location.
The key advantage to using Find My is that it allows your friends and family to track your movements over time. You can even set a period for how long they can track where you are, such as an hour or day. 
What's more, you can also notify them when your current location has changed. Although this method is iPhone-specific and Android phones can't have an app installed, you can still send a link to those who have unsupported phones. With "Find My", you get the most comprehensive tracking option.
But if you want total control and privacy over your family's location data? What if you want to be able to share your location with both iPhone and Android users? The Family Orbit is the app that you need. Here's how it works:
1. Download the Family Orbit app (available on both iOS and Android). 
2. Create an account and add the family members you want to be able to share your location with.
3. Once added, you will be able to share your exact location with the family members you have added.
What better way to monitor your family's safety? With Family Orbit, you get to keep your location data private – only visible to the members you authorize. You can also set boundaries plus receive notifications when family members enter or exit predetermined areas. 
Essentially, this app provides extra security for you and your loved ones. As great as it is, bear in mind that you can only use the app on up to 3 devices – so if you have more than three family members who need to access each other's locations, you may want to look somewhere else.
But that's not all! With Family Orbit, you can also monitor texts and calls, restrict apps and web usage, set curfew times on devices, and so much more. It's more than just a location-sharing app, it's a true family safety solution. With all these features, it's well worth the rather small monthly subscription fee.
Conclusion
From iMessage to Find My and Family Orbit, there are plenty of ways how to send locations on iPhone quickly and easily. Each method has its own advantages and limitations, from ease of use to privacy settings, so it is important to consider which will best fit your individual needs before deciding which one you'll use.
For most people who simply need a convenient way of sharing their current location with friends or family members in real-time, iMessage is probably the simplest solution as it requires no additional setup or configuration.
If you need a more comprehensive tracking option that offers real-time updates and allows you to set boundaries and other restrictions, then Family Orbit is the way to go.
No matter what method you choose, it's important always to keep safety in mind when sharing your location so that everyone can remain aware of each other's whereabouts and stay connected, no matter where they are.
Best Cell Phone Monitoring App
135,485 people have signed up.
Monitor Calls & Text Messages

View Photos and Videos

Location Tracking & Geofence

Monitor WhatsApp & Kik

Detect & Alert for Inappropriate Activities

Monitor Websites Visited

Compatible with Android and iOS