There are times when you might want to take track of iPhone text messages, especially if you're worried about who your child might be talking to. However, if you don't have access to the phone itself, it's not as simple as just taking a look at the messages. Fortunately, this doesn't have to stop you from achieving your goal.
iPhones have stringent privacy controls, which means that you can't use third-party apps such as parental monitoring apps to access text messages or iMessages. However, there is a way to get around this so that you can watch your child's phone and keep them safe.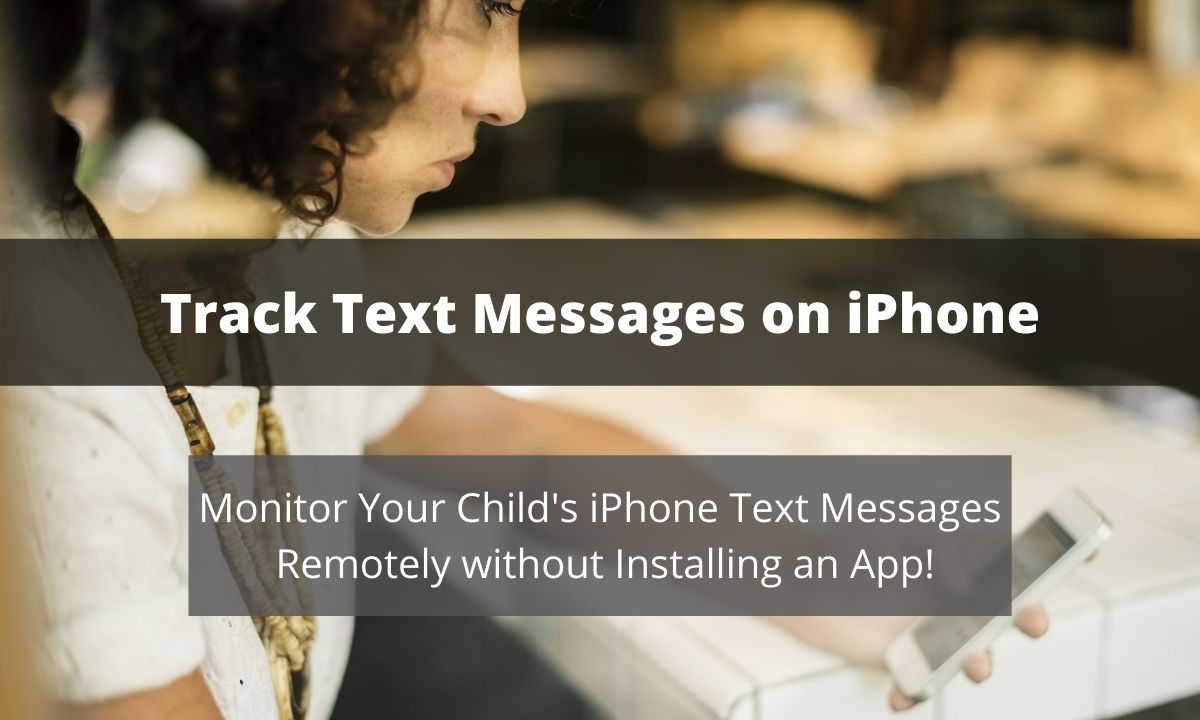 An iPhone can be set to back up data to your computer so that you have access to what's on it. When the data has been backed up, you can then use the Family Orbit "Extractor" app to decode the backups and read texts that are on the phone. With the phone automatically backing up to your computer, there's no need to connect it regularly. Sometimes even deleted text messages can be recovered using this method.
Prerequisites of Using Family Orbit to Monitor Text Messages
Using Family Orbit to monitor text messages is easy. To get started, you just need to plug your child's device into your computer and create a local backup. It's a good idea to do this when you first get an iPhone for your child. Set it up to create backups on your computer before you give them the phone for the first time. Once you've configured the phone to create backups, all future backups will happen automatically over your Wi-Fi. The Family Orbit desktop app will then decode these backups and upload them to your secure online panel.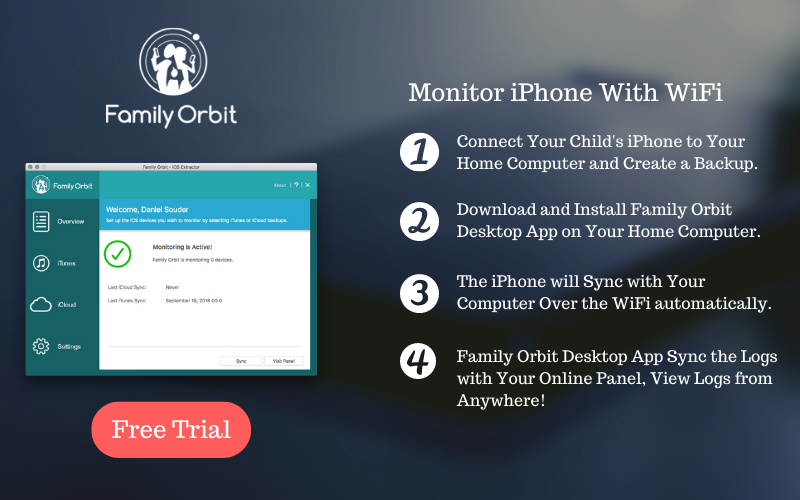 Do I Need Apple ID and Password to Monitor iPhone Text Messages?
Previously, it was possible to access iCloud backups using third-party apps. Many products offer the ability to monitor iPhones using the Apple ID and password, but things have changed. Apple has made moves to prevent access to iCloud backups through third-party apps, preventing you from viewing text messages, iMessage, call history, web history, and other data using this method.
On top of this, Apple IDs will instantly lock after they have been used to log in to another website. This requires a change in password to gain access to the Apple account again.
If you want to monitor iPhone text messages, the desktop message using a tool like Family Orbit is the recommended method.
Steps to Set Up Family Orbit Desktop App for iPhone Monitoring
Our handy video takes you through the steps to set up the Family Orbit desktop app and start monitoring your child's iPhone.
You need to start by configuring your child's iPhone so that it remotely backs up to your computer. Start by downloading the iTunes app from the Apple website if you don't already have it. Connect the iPhone to your computer and open iTunes, then tap "Trust" on the phone to authorize it to connect.
Next, go to Backup in iTunes and choose "this computer". Check that the "Encrypt local backup" checkbox is left unchecked, which will help backups to process faster. If you want to log web history and call history, in addition to messages, you will need to check this box.
Go to the Options section and check "Automatically sync when this iPhone is connected" and "Sync with this iPhone over Wi-Fi". Next, click Back Up Now to create the first backup. Now iPhone backups are set up for your computer.
The next step is to set up Family Orbit. Open the Family Orbit control panel in your web browser and log in. On the top-right menu, choose "Add New Apple Device". Under the iTunes section, click the Download menu and then Download Windows to add Family Orbit to your computer. Give permission for the download if prompted.
After the file has been downloaded, open it to run the setup and allow permission for the installation to run on your computer. When the installation is complete, you can access the Family Orbit shortcut from your Start menu to open the program. Next, log in using your details for Family Orbit to access your account.
To access the iPhone backups, go to the iTunes tab. Click "Refresh" to scan your computer for iPhone backups. You can also associate your child's device with the ID that you have created for them in Family Orbit. You can also create a new child ID if you haven't already made one or want to create another.
When you have associated your iPhone backup with the right child ID, go to the Overview section. Click on the Sync button to get Family Orbit to decode the backup and upload it to your account. After the sync is complete, log in to the online panel to view the logs. You won't have to do this again in the future. All of the syncs in the future will happen automatically.
If you want to monitor more than one phone, you can repeat the steps above (without having to download iTunes or Family Orbit again).
Other Features of Family Orbit iPhone Extractor
Family Orbit also delivers a range of other features to help you monitor your child's iPhone.
You can use Family Orbit to look at:
Call history

Photos

Location history

Web history

Apps installed

Calendars and reminders

Address book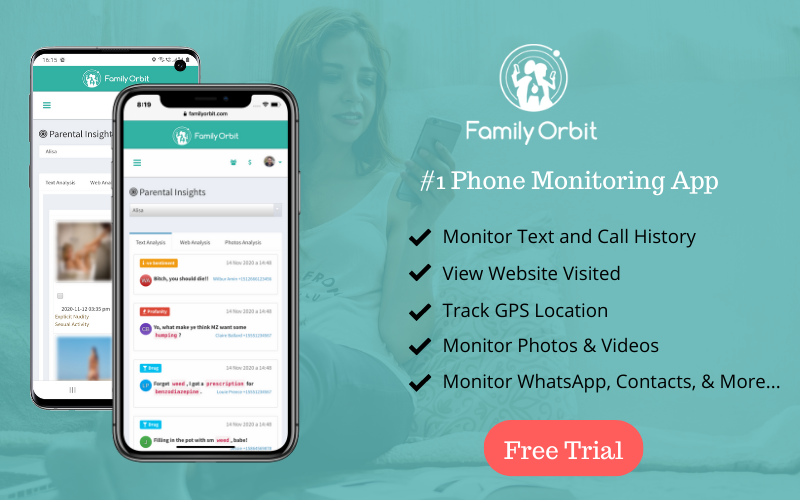 Conclusion
Setting up Family Orbit to monitor your child's iPhone text messages is easy. If you have explored other options for spying on iPhone messages, including using iCloud, and haven't found the right option, Family Orbit can help you out. It only takes a few minutes to get everything set up and get started with the desktop application and iPhone backup syncing.
Sign up for a free trial of Family Orbit here. You can receive free remote assistance to set up the software, making it even easier to get started with the app.