Children are being introduced to technology at a younger age than ever before. In truth, the majority of kids born in generation Z are capable of using YouTube or playing flash games on an iPad long before they even start kindergarten.
Given the importance of computer literacy in education, parents now have a responsibility to introduce their kids to technology at an early age. However, nobody wants their child to become addicted to their devices. Likewise, no parent wants to put their child in vulnerable situations in regards to online interactions or inappropriate content.
Here's all you need to know about your child's safety and cell phones.

What is the Right Age for Children to Get a Cell Phone?
In truth, there is no one right or wrong answer to this question and parents should be free to use their initiative and gut instincts. Nonetheless, it is evident that American children are using cell phones even earlier than their European counterparts.
Studies show that nearly half of 10-12-year-olds own a cell phone with a service plan while many more have cell phones that are restricted to WiFi. Considering that this number is rising by the year, most parents will find that their child receives their first cell phone towards the end of Elementary School or during the first year of Middle School.
However, many find that tablets serve as a great gateway into the world of cell phone ownership. Ultimately, though, the age at that your son or daughter receives their first phone isn't nearly as important as ensuring that they are suitably protected. 
The Best Cell Phones for Kids
Deciding that it is the right time to buy a cell phone for your child is one thing, but finding the best phone for kids for their personal requirements is another altogether. Naturally, a younger child has far fewer requirements than a teenager. 
Considering whether the cell phone will be needed for calls and texts, video calls, emails, or just playing games and music will help you find the right device. Moreover, it'll allow you to decide whether a call plan is required or not. 
In truth, then, the best option is to break the purchasing process down into age categories.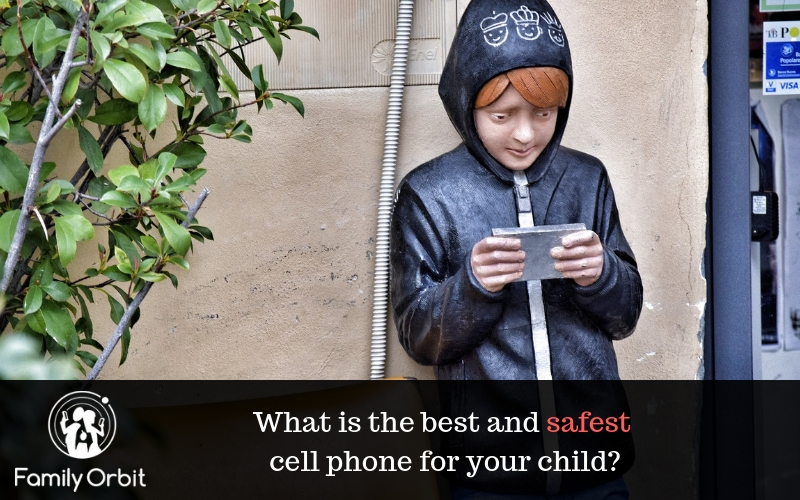 Suitable Cell Phones for Kids Aged 8 or Under
The Nokia 3310 3G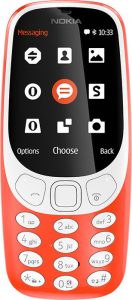 It was probably one of the first cell phones that you owned as a child, and the revamped version is ideal as a starter device for your child too. 
One of the key features of the 3310 is that it feels almost indestructible. This is highly desirable when buying a device for a younger child. The device can text and make calls while it also boasts a rear-facing camera and can play music.
The parental settings are very useful and can remove internet connections. Meanwhile, all parents will enjoy recapturing their youth by teaching their child the joys of Snake.
Selling points
Simplicity in design and function.

Hard-wearing case and long battery life.

Kids can take photos but won't be video chatting.

Parents can easily turn off internet features.
The DokiPal 4G Smartwatch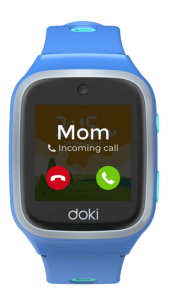 DokiPal is a smartwatch that offers all the benefits of a cell phone but can be worn on the wrist. Better still, it is designed exclusively with young kids in mind.
The DokiPal device is available in several kid-friendly colors. It includes an array of cool features such as an AI assistant (much like Siri) and an activity feature that encourages kids to exercise while competing against their friends.
Parents can video call their child while putting the DokiPal App on your devices allows you to monitor where your child is at all times.
Selling points
A fun, affordable smartwatch that introduces kids to tech.

Water resistant and hard wearing.

Parents can set geo zones and track the child's location in real-time.

Kids can connect to their friends in a safe manner.
Suitable Cell Phones for Kids Aged 9-13
Monqi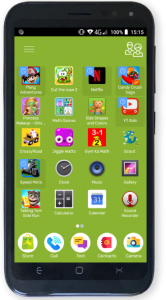 Monqi is a child-friendly smartphone that is designed to give youngsters an introduction to 'grown up' cell phones while giving parents peace of mind.
The device allows parents to set geofencing and geotracking while also using other features to track behaviors and prevent access to illicit content. Yet the phone still offers internet access and a connection to their friends, as well as games and other features.
It is the gateway smartphone your child needs.
Selling points
It looks and functions like a more adult smartphone.

Advert free games.

A built-in family chats feature.

Remote lock, allowing parents to stop access during homework hours.
Moto G4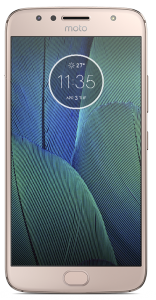 Motorola's G4 smartphone is ideal for pre-teens. It offers the performance and fun features needed to entertain your kids while easing them into the world of cell phones. It's safe too.
The device is splashproof and can take bumps without breaking. It offers front and rear cameras while it offers a simple and clutter-free Android experience. The battery is designed to last, meaning you can contact your child even at the end of the day.
Parents can use a number of controls to keep their children safe too.
Selling Points
Compact design with powerful features.

Battery life is reassuring for parents.

Focuses on fun aspects like games and filtering photos.

Universally unlocked to all major networks.
Suitable Cell Phones for Kids 14+
Samsung Galaxy J3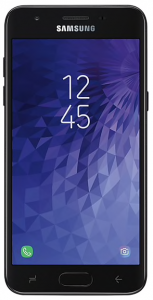 The Samsung brand is highly regarded for building smartphones that offer responsive CPUs, good battery life, and great designs. The Galaxy J3 is the best of the bunch for teens.
Aside from boasting several key features such as front and rear cameras, the simple design is ideal for anyone still getting used to the idea of using a smartphone. The voice commands and flexible layout are great features that offer personalization.
The Samsung Galaxy J3 offers internet functions, Apps, music, and every other feature your teen could need.
Selling Points
Great value for money.

A number of parental features and great battery life.

Available on a wide range of call plans.

Expandable memory allows you to upgrade without replacing the phone.
Apple iPhone 8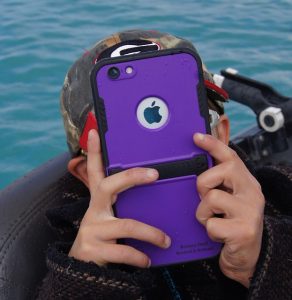 If teenagers want a quality smartphone, they will probably want one that carries the Apple logo. They don't need the very latest model, though, and opting for the iPhone 8 is a great meeting point.
The iPhone 8 offers all the key features like wireless charging, Face ID, and great storage. Meanwhile, it can be used with all the latest safety Apps and features. It can also be linked to their MacBook or other Apple devices that may be required for school work.
As the phone first launched in 2017, you can now get it on some very reasonable call plans too. This is the perfect iPhone for parent and child alike.
Selling Points
Offers the main functions that your child could need.

It's an iPhone, helping your teen maintain their image.

Parents can use the latest and greatest security elements.

The iPhone 8 will serve your child until they reach their early 20s.
iPhone or Android: Which Is The Best Phone For Kids?
Smartphones have become the most essential piece of technology that we own. There's no consensus on the right age to buy your child a smartphone, but one thing is for sure – nowadays they aren't waiting as long as we did to get their first cell phone. And whether you like or not, at some point, you'll have to get him or her one. So, now that you've finally decided to buy the child a buy, you're probably torn in between an Android phone or an iPhone. Let's look at the factors to consider when choosing between iPhone and Android.
Parental Controls
Smartphones are great and can be of immense help to the kid if used correctly. However, if misused, they can be a huge distraction and can cause lots of problems. As a parent, you can worry about the people your kid communicates with, the groups he or she is in, and the kind of conversations they have. In addition, you wouldn't want the kid to be exposed to inappropriate content or be a victim of scams or bullying that is all over the internet. Therefore, it's important to buy a smartphone that can help you to monitor and restrict your kid's activities on the phone. Choose one of the best free spy apps.
When you compare the parental controls available in iPhone versus Android, you will see that the iPhone gives you as the parent more controls and ways to monitor the child's activities. The iPhone has inbuilt monitoring options such as the iCloud account which you can use to monitor your child's movements, pictures, and iMessages. It also comes with inbuilt restriction options that enable you to easily delete apps, block access to adult content, limit browsing, and shut down the camera.
On the other hand, Android phones have few parental controls. You can set content restrictions on sites and apps, restrict Play store with a password, block third-party apps, and pin apps to the screen. However, Android lacks inbuilt options for monitoring. You must install a monitoring app or take the child's phone to view their phone activities, such as messages, emails, and photos.
Locating the Phone
Both Android and iOS devices have GPS location systems and tracking options that enable you to track the phone and give you the option of locking it remotely. For Android, you can locate using Google's Android Device Manager. For iPhone, you can locate it using the iCloud account or Find My iPhone and Find My Friend apps. You can also create a custom message to tell people how they can contact you should they find the phone. With the iPhone, it's also easier to monitor your child's movements using the two apps or the iCloud account. Therefore, the iPhone is the better of the two in this case.
Price and Models
Android devices have a wide spectrum of models and prices. Therefore, parents have a variety of smartphones to choose the one that fits their family's needs and budget. Also, most Android devices are extremely customizable and tend to have upgradable memory. On the other hand, iPhones are more expensive and have limited versions on the market at any given time.
While it may seem better to save money by buying a cheaper Android phone for your kid, parents who want tight control over their child's activities on their phones should opt for iPhone. Apple's parental controls for their iOS devices are more detailed and easier to use. In addition, kids communicate mostly through text messages and the iPhone can help save on data costs using iMessages which uses WiFi. You can track iMessages using Family Orbit.
What Other Factors Need to be Considered?
Buying a suitable cell phone for your child provides a strong foundation for success. Nonetheless, this needs to be followed up by a number of additional steps to ensure that your child is safe on their cell phone.
Here are five simple steps to keeping your pre-teen or young teenage safe at all times.
Invest in cell phone insurance
Cell phone robberies are, sadly, a very common issue. Worse still, children are often the victims. No parent wants their child to get beaten up (or worse) due to not giving up their device. Protect it with an insurance plan and assure your son or daughter that handing the device over is nothing to be ashamed of.
Install a Parental Control App
No parent enjoys the thought of predators targeting their child. Likewise, nobody wants their son or daughter to access unsuitable material. The Family Orbit parental control App will help you prevent these issues while also monitoring their activities.
Use prepaid vouchers
Most kids will want to download games and Apps. Not all of them are free. No parent should link their credit card to a child's device as it can lead to huge financial costs. Likewise, it damages the child's ability to appreciate the value of money. Prepaid cards that give them a set fee are the ultimate solution.
Install a tracker
As a parent, you'll need to give your child a little independence, especially as they become a teen. Nonetheless, you also want to know that your child isn't in any danger. Putting a phone tracker on their cell phone is a great option, especially as you can set a geo field that alerts you if the device leaves this area. It's also a great tool for when your child misplaces their smartphone.
Set a curfew
Cell phone addiction is a serious problem and can make teenagers 71% more likely to commit suicide as well as 51% more likely to suffer poor sleep patterns. The best way to limit cell phone usage among children is to set a time where the device has to be turned off and kept locked away until the morning. A teen phone contract may help you in setting up the much-needed curfew.
Support the smart choice of cell purchase with these ideas, and you won't go far wrong.
Conclusion
No parent should feel forced into buying a cell phone for their child, but they can see huge benefits from being introduced to this type of technology. Besides, the parental features can provide peace of mind for you. As long as you choose an age-appropriate device, you'll have absolutely nothing to fear.