There are many common reasons why you might want to track the location of one or more iPhones. For instance, you might be a parent, keen to make sure that you know the exact whereabouts of your children at all times. This can be an important safety feature in those kinds of scenarios. Alternatively, you might be running a business where you have a legitimate need to track where your employees are. That might include running a taxi service and any other transportation company, for example.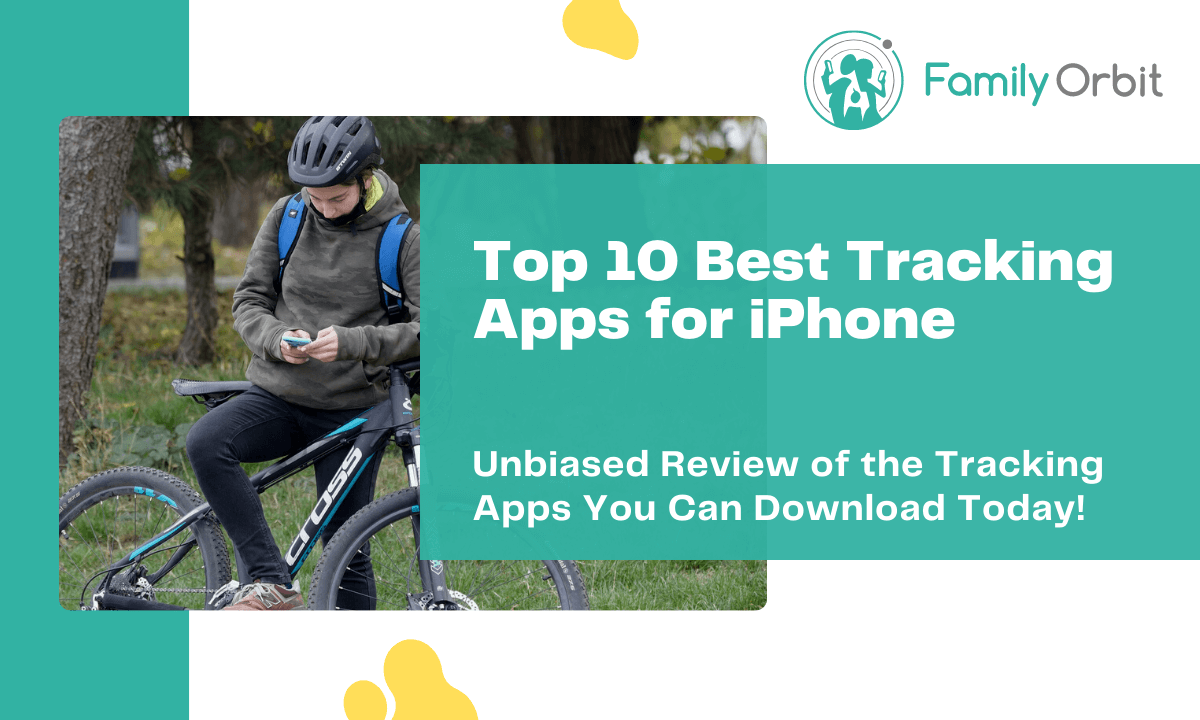 Whatever your reason, the good news is that there are plenty of ways to track iPhones – including some of the following tracking apps. These in particular are very effective means of tracking any iPhone, so they are definitely worth looking into if you are in need of that. Which exactly are the best tracking apps for iPhones for 2022?
Family Orbit
Family Orbit is one of the most trusted tracking apps out there, and with good reason. This is a comprehensive parental control and monitoring service, with complete features and at a fair price, so there is no surprise that so many people make good use of Family Orbit in both their personal and professional lives.
Some of the major features of Family Orbit include:
The ability to monitor phone usage of all kinds – so you can be sure that a phone is only being used for the right kinds of connections.

A GPS tracker – so you always know exactly where the iPhone in question is, and therefore where its use is too.

Parental insights. These can help you to use AI to detect important signs that any parent will want to be aware of, such as signs of cyberbullying, sexting, and inappropriate content of various kinds.

Full parental control. Just as it sounds like, with Family Orbit you can have full parental control over your child's phone.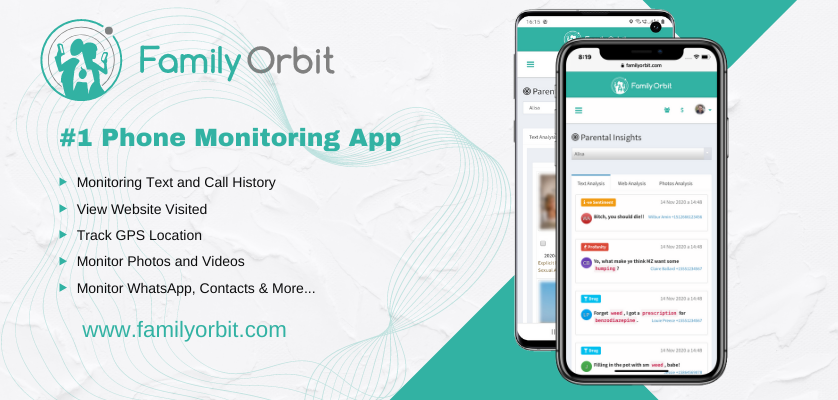 How It Works
Family Orbit primarily works by giving you access to the iPhone's full functions, including text messages, call information, photos, and website visits, and it also includes a family GPS locator so you always know where they are.
Cost
You can get hold of a trial immediately at Family Orbit, or go straight on to the Family plan for $19.95 a month. At the moment, there is a deal for $89.95 for a whole year, so it might be time to take a look at Family Orbit right now. It's one of the most loved of its kind, so it's definitely worth looking into.

TeenOrbit
TeenOrbit is marketed specifically as an iPhone tracking app for concerned parents, and as such, it is a popular choice for anyone who wants to know what their child is really up to. You can track your child's iPhone activity easily with TeenOrbit, by looking at the messages they are sending and receiving and so much more. It's a perfect tool for anyone who is keen on keeping on top of their teenager's behavior.
TeenOrbit has the following features:
Simple to use dashboard.

View messages and calls with ease.

Take a look at your child's contacts and see when the list changes.

See which websites they visit.

Find out where they are, at any time.

View reports on all the above and more.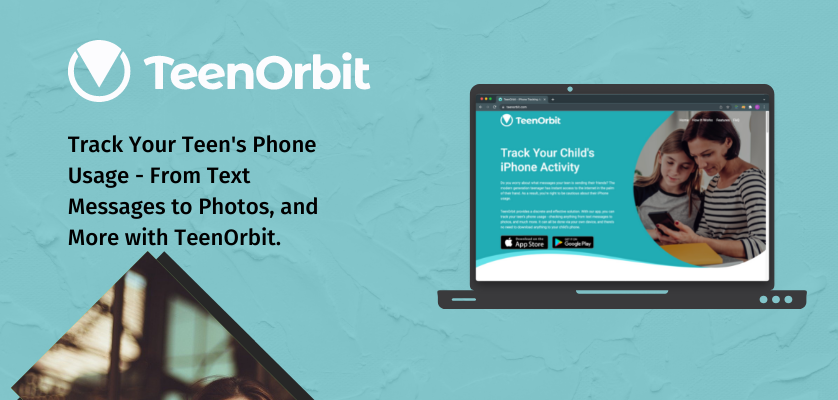 How It Works
All you need to do is to download the TeenOrbit app and create an account, and you'll receive your free trial right away. Then you just have to get your child's ID and make sure your child's Cloud settings are on. Then you can sit back and look at the activity on the phone in question.
Cost
After the free trial, it is $19.99 a month, with subscriptions being made via your Apple account. Check it out if you are keen on a good alternative.

Number Tracker Pro
Number Tracker Pro is a free and easy-to-use iPhone app that includes many of the above features, though in a more reduced way. However, it is a fairly quick to set up and easy-to-use option, so that is something that you might want to bear in mind when you are choosing an appropriate app. Let's take a look at some of its features right now to give you some idea of what it can do for you.
Mobile Number Locator.

Find Caller ID of Any number.

View profile of any caller.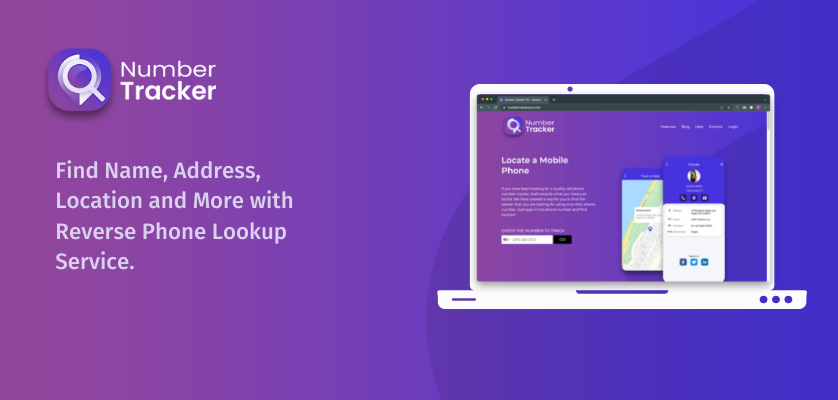 How It Works
All you have to do is download Number Tracker Pro from the iPhone store. You will find it is a top listing, in part because it is completely free to use. So it's not hard to find, and once you get going with it, you don't have to do anything else but use it at your will.
Cost
This app is entirely free, however, you are not going to get quite the same amount of features as you would expect from some other, more complete apps. Nonetheless, it's a good free option that is worth checking out.

Google Maps
You might not think that Google Maps could be all that useful for iPhone users, but the truth is that, if you know what you are doing, you can actually make use of Google Maps to share location on an iPhone, and if you, therefore, get your child or employee to do that, this can work in the same way as some of these apps can. Therefore, it is well worth considering, especially if you are trying to keep track of someone using your Android phone.
How It Works
To use Google Maps in this way, you simply need to make use of it on a browser on your iPhone device. This is perfectly simple to do, and yet it means that you will be able to have full access to where the other person is located at all times. As such, you can keep track of them in the same way you would with many other of these options.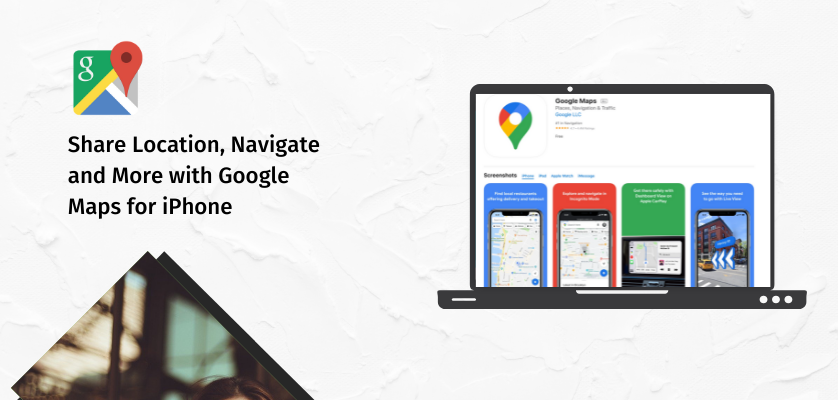 Cost
Google Maps is completely free of charge, so this is a free service that you won't have to pay for. As with other free services, however, you are not going to get the full features you would get with a more complete app.

Find My
Find My is a tracking service put out by Apple themselves, and using an official app from the maker of the device does have some benefits to it. For instance, it is generally a very reliable app and one that you are going to be able to make use of in a wide variety of situations. It also works very easily and smoothly with any iPhone, which is something that many people would be glad for if they have shopped around with other apps.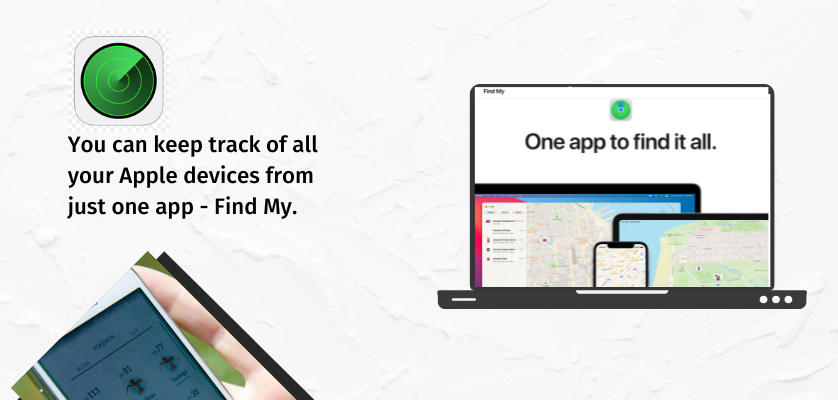 How It Works
Because this is Apple's in-built service for finding iPhones and other Apple products, it is very easy to use from any Apple service. You can therefore use it to access information regarding where your children are located, as long as they have given you permission to do so on their own devices.
Cost
This is a completely free service because it is included as part of being an Apple customer. You are not going to get any extra features, however – but the location tracker is very effective most of the time, so it's a good free option.

Find My Kids
This is very similar to the Find My app above. The only main difference is that it was built specifically with parents in mind. If you are frequently worried about your children, then using Find My Kids is going to help you to know exactly where they are at all times, thereby helping you to remain calm in any parenting situation. This kid's GPS watch is a very useful tool to have as a parent.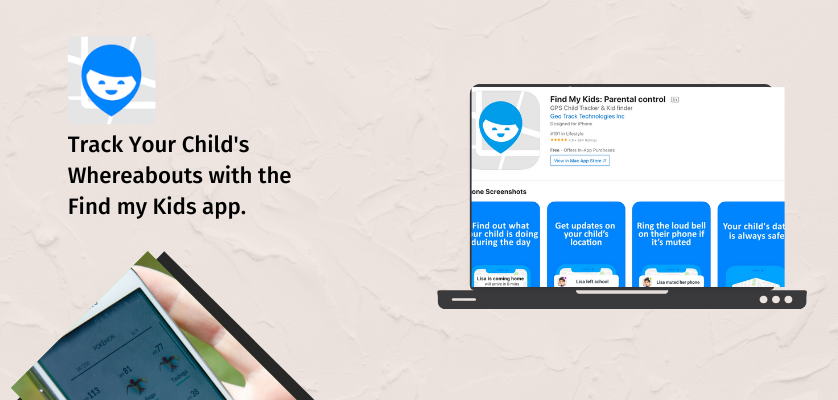 How It Works
After you have downloaded the Find My Kids app on your Apple device, you can use it in the same way you would use Find My. However, there are a couple of extra parental features too, such as being able to ring a loud bell if their phone is on silent, and keeping their data safe online as well. As such, this offers more than Find My for parents.
Cost
Again, this is a free app and service. In truth, you are going to get more out of this than Find My if you are a parent, so this would be the one to go for almost every time.

Spoten
This is marketed as a fun and easy way to track your friends, family, and kids, and it is indeed that. If you are keen to know the real-time whereabouts of the people close to you, this is a pretty easy and straightforward way to make sure of that. However, you are not going to have some of the features of other services. All in all, however, it's a good location tracker for parents.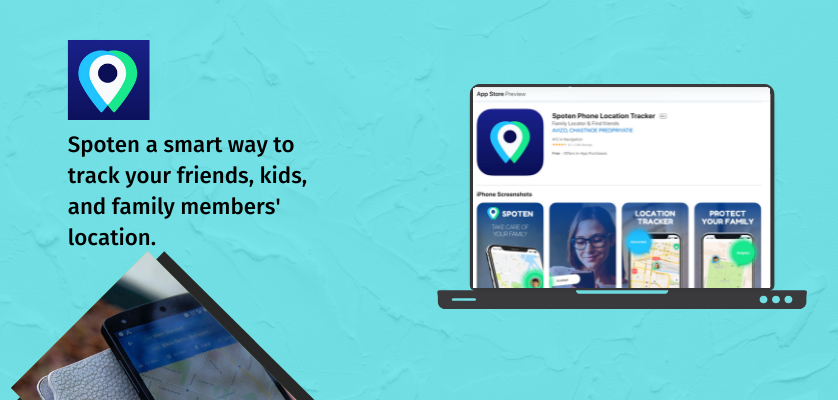 How It Works
It's a simple app program, so you just need to download the app, and then you are on your way to knowing where your loved ones are in no time. It is made to be easy to use and it's not too hard to get proficient at it.
Cost
This app is free. By now, you know that free apps are often limited. However, Spoten is a perfectly good choice if you are looking for a free app that can help you to track the people in your life.

GeoZilla
A major selling point of GeoZilla is that you can track and share the location of your phone with your loved ones via a private connection. In other words, this is an effective and useful tracking app that retains your privacy at all costs. That is a rare thing to come across, and it's one of the most important benefits of using this service to be aware of.
It also has:
Car crash alerts, so you know that your people are safe on the roads at all times.

GPS tracking on a family map, so you can be sure everyone is in the right place at the right time.
How It Works
GeoZilla is known to be a very intuitive and user-friendly app, and it has a major focus on privacy. It is a very simple yet complete app, so it's easy to use no matter how many or how few features you might be utilizing.
Cost
Prices vary depending on what level of protection you want: from $4.75 per week for a GPS tracker membership to a 3-month all-app membership for only $2.99 per week. And there is a 30-day money-back guarantee, so you don't have to worry about the buyer's regret.

FindMe
This is a lesser-known app, but it has some of the most important features that you might want to make use of, and as such, it should be considered in this list. It can work via Bluetooth too so that you can find items nearby such as keys as well!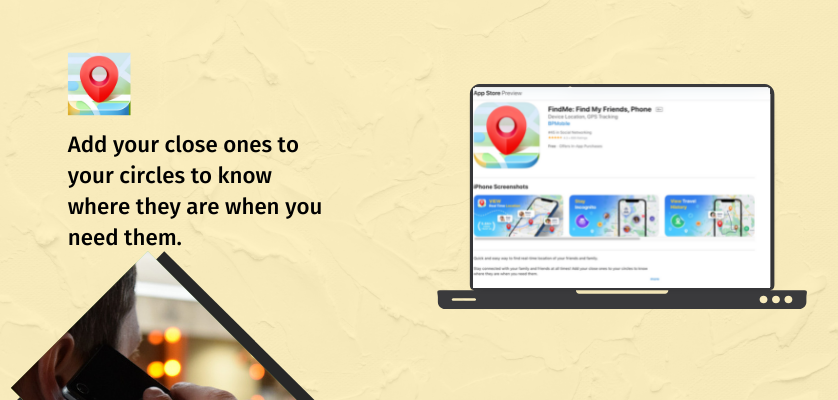 How It Works
FindMe offers a range of ways to use it to find a device – from nearby Bluetooth usage to GPS tracking. It is flexible in this way.
Cost
This app is free. It is, however, one of the smaller offerings even amongst the free apps listed here.

Fameelee
This is an all round family locator app you can use via iOS and iPhone, and it offers many of the most important and relevant features that others do. It advertises itself as offering serene peace of mind, owing largely to its ease of use, and it certainly delivers on that front.
It even tells you if your child has broken the speed limit while driving!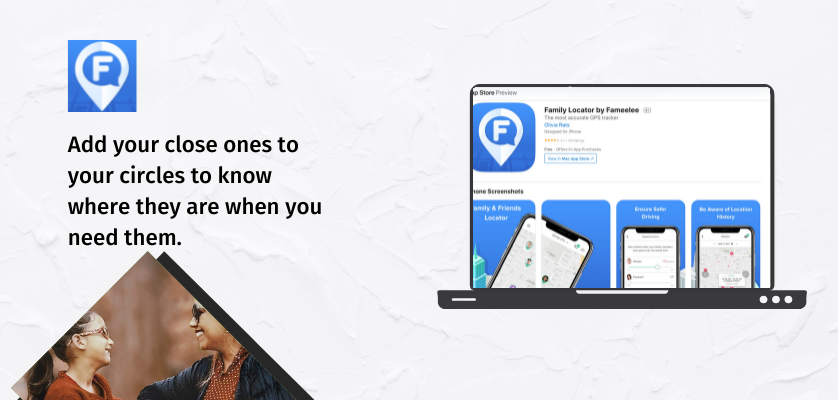 How It Works
It's an app like the others, so you just need to download, connect, and get going.
Cost
You can try it out for free for 7 days, after which point you will need to pay a monthly subscription.

As you can clearly see, there are many choices available for tracker apps – but Family Orbit is easily the best for a wide variety of reasons. Take a look today and see whether it might be an app that you can make use of in your own family.