As advanced as modern technology feels, many people still don't know how to track a cell phone number, and even more, don't realize it is possible. Apps like Find My Phone are all well and good. But they require the consent of the other party to be effective. And if Location features are not activated, they are not as effective as you'd want them to be.
So, suppose you need to locate the precise location of a phone number even if you have never met the person before. Whether a scam caller or to check up on your kids, here are some of the best ways to track a cell phone number on Google map, to give you some peace of mind.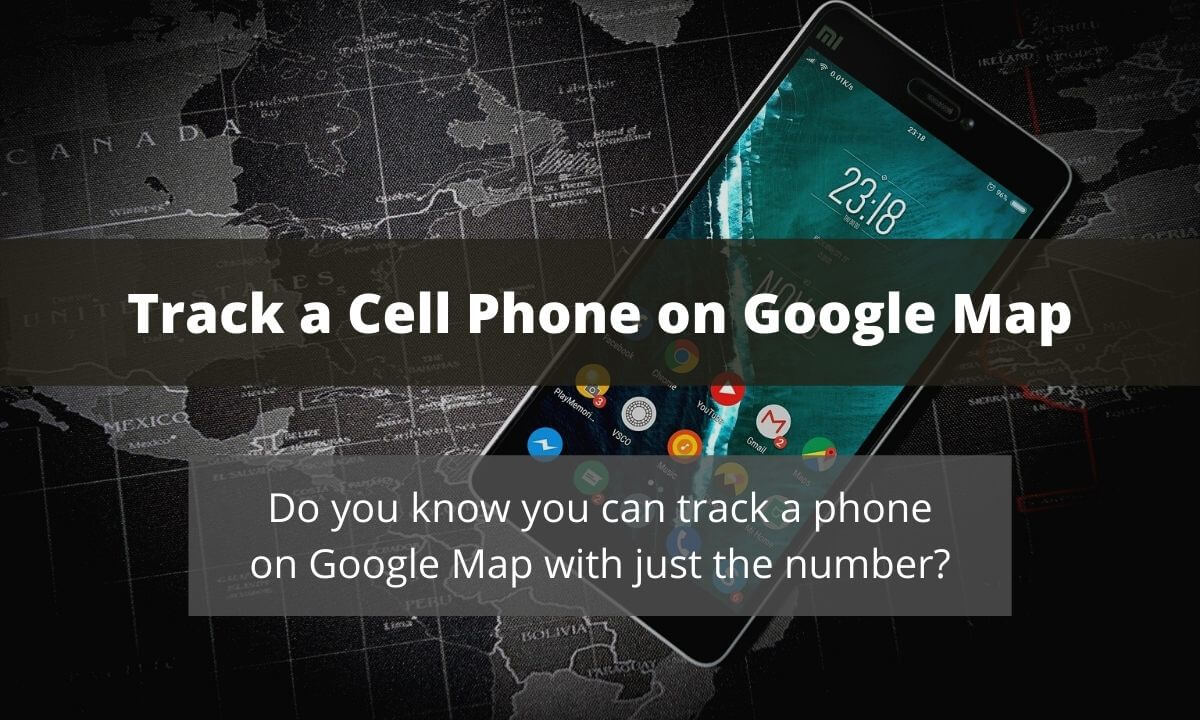 Why Would You Want to Track a Cell Phone Number? 
But first, it's important to understand the reasons that people will track a cell phone number. On the surface, it seems to be nothing more than a simple invasion of privacy, but this is not the case. 
Instead, several critical reasons can justify cell phone number tracking. This can all depend on who you are, what your situation is, and even previous experiences. 
Scam Callers 
Nuisance callers are some of the most bothersome, irritating problems in the modern world. Some way and somehow, your cell phone number has found its way towards third-party directories, and scammers will do everything they can to trick you into handing over sensitive information by posing as government authorities. 
This will not merely affect you, who may be tech-savvy enough to distinguish scams. Primarily, these types of scams can affect those who are not as experienced with technology such as senior citizens. If an elderly relative tells you they keep receiving scam phone calls, a cell phone tracker will help put a stop to this before they become a victim of theft and fraud. 
Child Monitoring 
Parents want to know that their child is safe no matter where they are. At the same time, they want to respect their privacy. However, a parent's intuition is never something to ignore, and if you have any suspicions that your child is not where they say they are, cell phone tracking can answer all of your questions. 
It doesn't just need to be based around a suspicious activity, though. Using cell phone tracking will give parents peace of mind if their child visits a friend's house or goes on a comparison trip alone for the first time. If you're prone to worrying whenever your child is out of your sight (as many parents are), cell phone number tracking will put any worries to rest. 
How Can You Track Cell Phone Numbers?
There are three primary ways for you to track cell phone numbers on Google Map, which gives you plenty of choices to find a platform that works for you. 
Number Tracker Pro 
Number Track Pro is the best and most effective way to track phone numbers thanks to its accurate and reliable Reverse Phone Lookup. 
The process is as simple as you could ask for. With Reverse Phone Lookup, all you need to do is input any phone number, whether mysterious scam callers to your child's first cell phone number to lookup phone number.
The search will provide full details about the phone owner including their Name, Current Address, Location, and even their cell phone carrier. Even better, all of your searches are 100% confidential so the cell phone owner will not receive a notification.  
Family Orbit 
If you're looking for a cell phone number tracker that is dedicated to keeping your children safe wherever they are both online and out in the real world, Family Orbit is the tracking app for you. 
With this useful and dependable software, you can install the parental monitoring app which will locate your child and inform you of their whereabouts on a map that you can view clearly from your very own online web panel.
Family Orbit offers a free trial and comes with a plethora of excellent features that take child protection to another level. You can monitor phones, check their GPS location, and even take advantage of the AI to detect signs of cyberbullying and other inappropriate activity. 
CocoLookup – Mobile Tracker 
CocoLookup for Android has three primary features that allow you to keep track of friends and family wherever they are. 
It will track the live location with nothing more than the phone number, and you can also share this information with others, which could be ideal for locating each other in busy areas. It doesn't just work with numbers you know. The mTracker software can locate any phone number, while the Permission-based setup means you can add and remove consent for other numbers that might try and track you. 
It is completely free to use and does not possess a tracking limit, giving you unlimited opportunities for keeping track of those you love the most. 
Tracked 
If you want to get to the bottom of nuisance calls or make sure your friends, family, or coworkers are safe wherever they are, knowing how to track a cell phone number through Google Maps is the most effective way to do so. With plenty of options available, you're spoiled for choice, but if you're looking for the most reliable option, look no further than Number Track Pro to give you immediate and unfettered access to your cell phone location, ensuring you're always aware of who is where no matter where they are.