Statistics show that 3 out of 10 people would rather text than call someone. They also show that three billion people are now using text messaging apps online.
If you text a lot, chances are you may have deleted some important texts. That is why you may want to know how to retrieve deleted text messages on Android phones.
It is very easy to delete all the text messages that are important accidentally. Or you may have lost text messages that you had meant to hang onto.
Keep reading to find out how to retrieve deleted text messages on Android phones.
Related: How to Recover Deleted Text Messages on iPhone?
Look at the Archive Box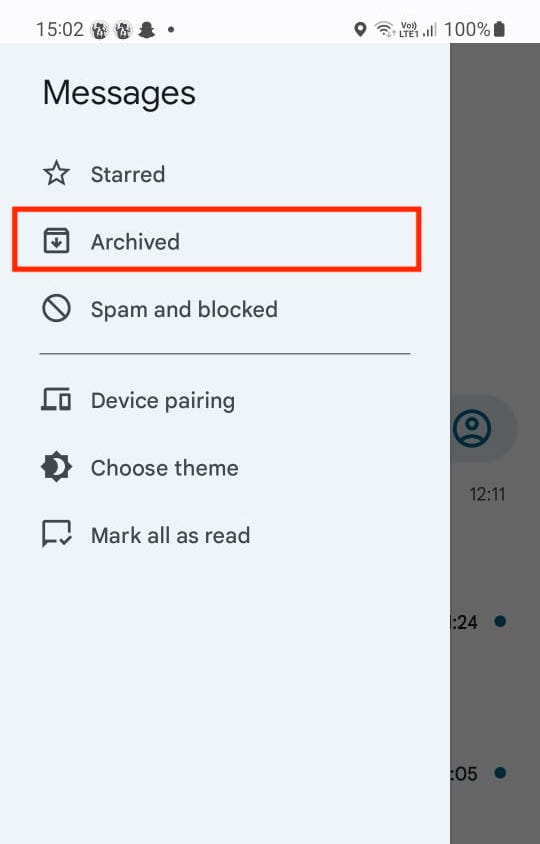 Did you start deleting text messages that you meant to keep? This is actually a very common problem that people have if they are trying to clear up their phones.
One way to do this is to go to your archived inbox on your messages. The messaging app automatically archives chat threads if you swipe left or right.
This is often something that is done by mistake without meaning to delete the messages. That is why these messages will automatically go to the archive box on your phone.
To find them, you will need to open your messages on your Android phone. At the top, you should see the three dots that signify the menu in the upper right corner.
Click these dots and select the archive option and scroll through the chats that have been saved. Most likely, the messages you are looking for will be some of the first options.
Once you find the messages, you can unarchive them by double-tapping the arrow icon at the top. This will send the messages back to your general text messages.
Use Google Drive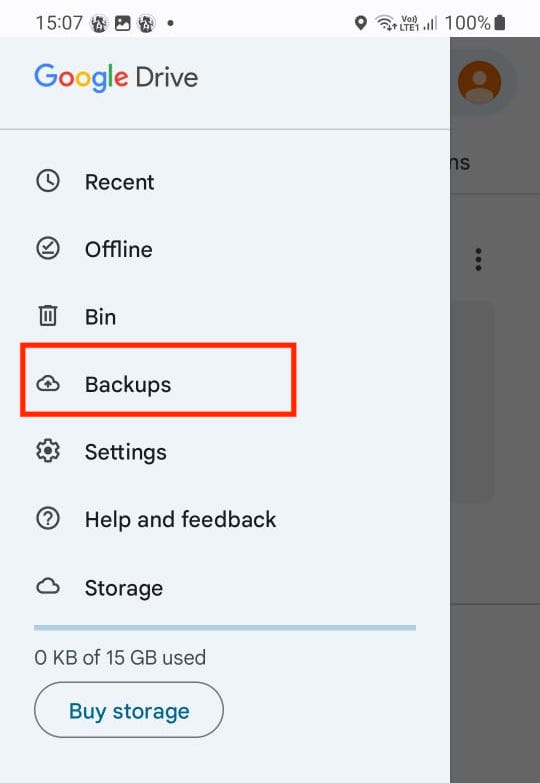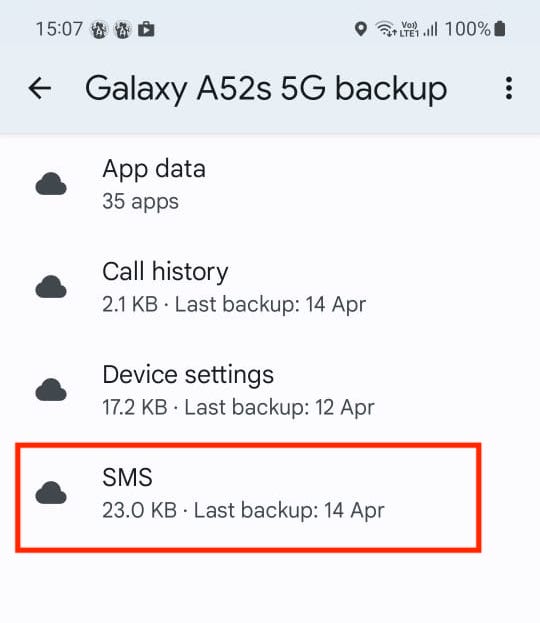 If the messages were not archived, there is another option to look into. Google Drive is one of the easiest ways to recover deleted text messages.
You do not need a computer to do this, and you should be able to find all text messages. Keep in mind that this will only work if you backed up your Google Drive data.
This refreshes the storage option, ensuring that the text messages have been saved. If this has not been done, your latest text messages won't be cataloged here.
You will need to sign into your Google account to access any stored messages. If you are able to see what you are looking for, you will need to tap the restore button.
This will remove the messages from Google Drive and take them back to your messaging app. This is a good example of why you should often update your Google Drive.
It will collect data and save it if you ever need to retrieve it later on.
Have Them Resent
Another simple solution is to ask the person who sent the message to resend it. This is usually effective since they most likely haven't also deleted the messages.
They should be able to go back to the thread and resend that text. If they can't figure out how to do that, they should be able to take a screenshot and send that instead.
Anyone would understand this mistake and won't mind helping you out. If none of the other methods have worked, this is the best solution for recovering lost information.
Use Third-Party Software
If you haven't been able to recover deleted messages, you may need another option. Third-party data recovery software is a popular option that can help.
The good news is that you do not have to resort to rooting your Android phone. This software can be very useful but should only be used by people who understand how it works.
PhoneRescue can be used to retrieve deleted data but you will need to follow certain steps. If you want to avoid having to do that, there are a few different recovery options to look into.
There are different recovery apps that you can choose from to recover Android messages quickly. They will be able to scan your phone to retrieve recently deleted texts.
Keep in mind that every app is going to provide different types of features. Many of these apps are also subscription-based, so you will need to pay a fee.
Depending on the situation, sometimes these apps are not able to recover messages. This is something to keep in mind, just in case it doesn't work for you.
(We are affiliated with PhoneRescue, if you choose to purchase it from the link here, we may earn a little commission. The cost to you remains the same.)
Reasons to Recover Deleted Texts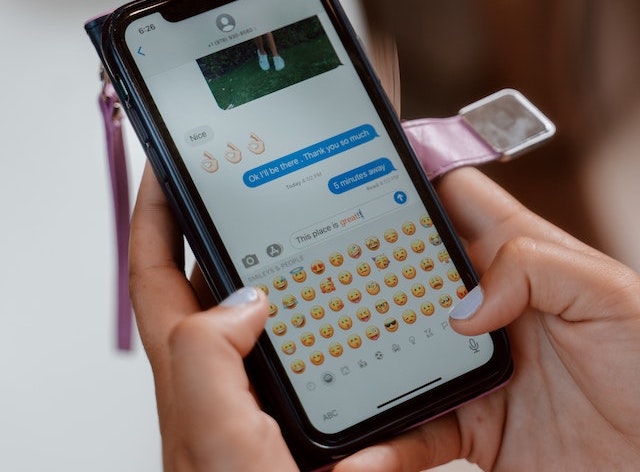 Wondering how to retrieve deleted text messages on Android? You are not alone, as this is a very common problem people have.
Text messages tend to stack up, and you may want to clear up your phone. After all, text messages take up data, which is necessary if you don't need all of them.
Here are some examples of instances where you may need to recover deleted text messages.
Important Information
The most common reason you need to retrieve messages is if they are important. These texts may contain important information that you need to hold onto.
For instance, someone may have texted you about appointments or specific dates. This is information that you need to know for the future.
Or you may have gotten text messages about business with important information. With so many communicating by text, these messages can contain very important information.
Because text messages become stacked, it is easy to lose important information. You may not be able to locate it again, or you may have deleted that entire thread.
That is why it is important to find ways of saving important text messages. This ensures that you won't lose them and that they will be nearby when you need them.
Tracking Your Child's Texts
You may also be using text recovery to track your child's messages. Your child may be communicating with someone and deleting the text messages afterward.
This is an immediate red flag that you need to see those messages. Unfortunately, you may not know how to do this since they have been deleted.
The above tips should be able to help recover your child's text messages from their phone. This can be very important in locating inappropriate conversations or inappropriate contacts.
If your child already knows you're monitoring their phone, this is something they may try to do.
How to Avoid Losing Texts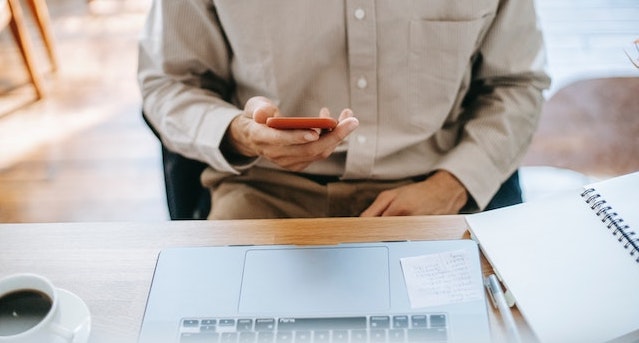 Now that you know how to recover deleted messages on Android, how do you avoid doing this? You know how to retrieve deleted text messages on Android, but it is best to avoid it.
There are some ways that you can prevent important messages from being lost. This will save you time in the future since you won't have to try to locate them.
Take Screenshots
One easy solution is to take screenshots of important conversations. A screenshot is a photo that you take of your Android screen that goes to your photo album.
You can then go to your photos and reference the screenshot. It creates a perfect copy of the text messages that are important.
Archive Messages
Most text messaging options offer an archive option. This is where your text messages are automatically archived for future reference.
This allows you to go back to your archives to reread messages. Even when you delete text messages, you will have backup options in case you realize they were important.
Use Google Backup
Another option is to enable Google Drive backup on your Android. This is something that you should already have set up in case something happens to your phone.
This will provide backups of apps, files, history, and messages. If you delete messages, they will be stored in your backup so you can always retrieve them.
Send Them to Your Email
If you often receive important messages, you could have them automatically sent to your email. There are several ways that you can set this up for your Android phone.
You could also do this manually if you need copies of very important messages. These will be sent to your email that you can reference if you delete the actual text.
Copy and Paste
You can also copy and paste important texts into your notes. This allows you to store information for later in an organized place.
Notes can also be backed up in case something were to happen to your phone.
In conclusion, losing important text messages on your Android device can be a frustrating and stressful experience. However, with the right tools and techniques, it is possible to recover deleted text messages and prevent future data loss. In this article, we explored three methods for recovering deleted text messages on Android, including restoring from a backup, using a third-party app, and contacting your phone carrier.
We also provided tips for preventing future data loss by backing up your text messages regularly and using cloud storage to keep your data safe. With these strategies, you can recover deleted text messages on Android and ensure that your important data is always protected.
Are you interested in apps that give you recovery and safety features? Sign Up today at Family Orbit for a free trial of our parental control app.