Did you know that between 60 and 80% of cell phone numbers search by reverse phone lookup services were accurate?
Have you ever got a call from an unknown number and didn't know who it was?
You don't want to answer the call, but you also don't want to miss out on something important. It's frustrating not knowing who is calling or texting you.
Don't worry! There are reverse phone lookup apps that can help identify unknown numbers quickly and easily. Keep reading because, in this guide, we'll show you the 5 best free reverse phone lookups for Android users so that you can find out who is trying to contact you in no time.
Why Would You Want a Reverse Phone Lookup App?
Reverse phone lookup apps are a great way to find out who is calling you, even if they don't leave a voicemail. You can use the app to identify unknown identities and numbers that appear on your phone and decide whether or not you want to pick them up.
These apps also come in handy when someone calls with an unrecognized number. You can quickly identify who is calling, so you don't need to waste time trying to figure out the unfamiliar caller. And, if the phone number isn't familiar or comes back as a 'no match,' then you know to proceed with caution before answering the call.
Benefits of Reverse Phone Lookup Apps
Now that you know a bit more about these five apps, let's take a look at some of the benefits they offer. They include:
Increased Privacy and Security
Concerns about privacy and security have become increasingly prevalent in today's society and for good reason. With the rise of technology and the abundance of personal data readily available online, it's important to take measures to protect oneself. Fortunately, there are several apps available that can assist in this endeavor.
By blocking calls and messages from unknown numbers, these apps help to safeguard personal information and maintain privacy. With features like these, it's easier than ever to stay in control of your digital footprint and keep your conversations safe and secure.
Improved Customer Service Experience
Making improvements in customer service experience can make a huge impact on your business. One key area is in identifying callers quickly and accurately. This not only helps you better prepare for a conversation but can also enable you to offer proactive assistance before the customer even needs to ask.
When customers feel heard and understood, they are much more likely to remain loyal and continue doing business with you. By focusing on this simple yet impactful aspect of customer service, you can greatly enhance the overall experience for your customers.
Added Convenience
We all could use a little more convenience in our lives, especially when it comes to connecting with other people. Fortunately, technology has provided us with some great solutions. With the help of certain apps, tracking down contact information has become a breeze. No more searching through piles of business cards or scrolling through countless emails.
Everything you need is now organized in one place. This added convenience not only saves time but also ensures that you can connect with the people you need efficiently and effortlessly. So why not make your life easier? Opt for the convenience of these apps and start connecting with people in no time.
5 Best Reverse Phone Lookup Apps
When it comes to finding out who is behind an unknown number, using a reverse phone lookup app can be very helpful. There are many different reverse phone lookup apps available for Android users, so we have taken the time to review five of the best ones.
1. CocoLookup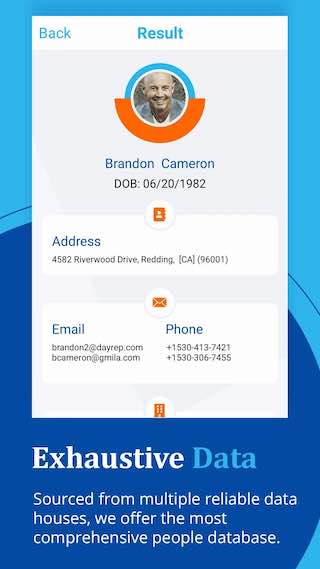 This innovative reverse phone lookup app makes it easy to quickly search for information on unknown callers. With an extensive and up-to-date database of names, addresses, and numbers, this app will provide you with the information you need to put a name on the mystery caller.
Plus, its user-friendly interface makes it easy to navigate, even for those who are not tech-savvy. Don't let unknown callers go unanswered – download Spy Dialer today and take control of your phone calls.

2. Number Tracker Pro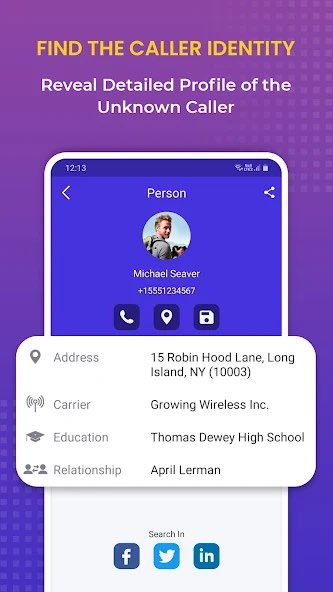 If you're tired of answering calls from unknown numbers and dealing with unwanted messages, Number Tracker might be the solution you've been looking for. With its extensive database of contact information, this app makes it easy to figure out who's on the other end of the line. You'll never have to wonder again whether that missed call was from a long-lost friend or just another telemarketer.
Number Tracker has a large database of phone numbers, including landlines and mobile numbers, that users can search for information. The app interface is user-friendly, making it easy for users to search for and access the information they need quickly. Number Tracker also offers additional features, such as caller ID, call blocking, and spam protection.
Overall, Number Tracker is a valuable tool for anyone looking to identify unknown callers or gather information about phone numbers.

3. Hiya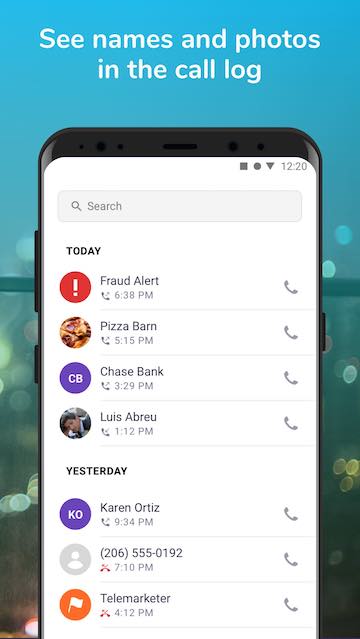 With Hiya, a reverse phone lookup app, you can quickly and easily figure out who is calling you. Simply input the number and within seconds, the app's up-to-date database of names, addresses, and numbers will present you with the information you need.
Best of all, this app is user-friendly and offers an efficient solution to the ongoing problem of unsolicited calls. Say goodbye to the guessing game of who is on the other end of the line and hello to peace of mind with Hiya.

4. Number Guru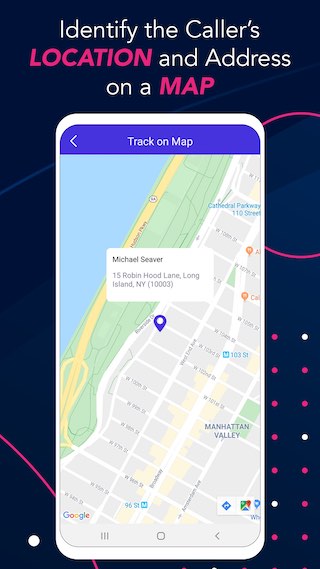 This amazing app is the ultimate reverse phone lookup tool that allows you to search for unknown numbers in a snap. It's incredibly user-friendly and has an extensive database of names, addresses, and numbers that's updated regularly.
With Number Guru, you can finally put an end to the guessing game and find out who's calling you with ease. Download it today and say goodbye to unknown callers forever!

5. Reverse Phone Lookup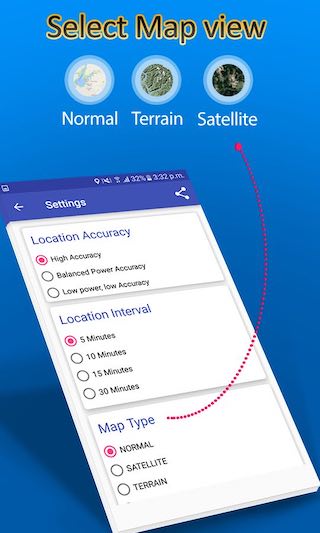 This highly effective tool has a vast database of up-to-date names, addresses, and phone numbers. So, if you need to know who's calling you, you can search for the number and get immediate results.
Whether it's a caller ID that you don't recognize or a missed call, this app offers unparalleled peace of mind. So why wait? Download Reverse Phone Lookup today and put an end to unidentified calls for good.

Main Features To Look for in Phone Lookup Apps
Now that you have reviewed the five best reverse phone lookup apps for Android users, let's take a look at some of the main features they all have in common.
Easy-to-Use User Interface
Technology has made our lives easier in so many ways, but it can sometimes be tough to navigate all the different apps and programs available. Fortunately, some developers out there understand the importance of an easy-to-use user interface. That's why there are now several apps that allow you to quickly and easily search for unknown numbers without any hassle.
No more fumbling around trying to figure out how to input search terms – these apps are designed to be incredibly user-friendly. Whether you're a tech whiz or a complete novice, you'll be able to use these apps with ease.
Up-to-Date Database
In a world where spam calls and telemarketers seem to be on the rise, having an up-to-date database of names, addresses, and phone numbers can be a game-changer. Luckily, all five of these apps have you covered. No more guessing who is calling or worrying about picking up a scam call.
With accurate identification, you can confidently answer the phone and avoid unwanted interruptions to your day. Plus, the convenience of having all this information conveniently stored in one place can save you time and energy when you need to reach out to someone. Choose one of these apps and say goodbye to the frustration of outdated information.
Call and Message Blocking
These apps provide an easy way to block unwanted calls and messages from unknown numbers, freeing you from constant interruptions and helping to protect your privacy. With features such as personalized block lists and the ability to block calls and messages at specific times, these apps offer a level of control that was once unimaginable.
Say goodbye to those annoying telemarketing calls and spam messages with the help of call and message-blocking apps.
Additional Features
Apps are constantly evolving to meet the needs and demands of their users. One way that they do this is by offering additional features beyond their primary function. For instance, many apps now provide additional features like caller ID and call history. These features allow users to easily identify who is calling and to keep track of their past conversations.
This not only improves the user experience but also saves time and effort. With these additional features, apps are becoming more useful and versatile, making them an essential part of our day-to-day lives.
Increase Your Security Today
Finding out who is behind an unknown phone number has never been easier, thanks to the best reverse phone lookup apps on Android. With one of these tools in hand, you can quickly identify callers and take appropriate action.
If you want a more comprehensive solution for monitoring your family's online activities, then Family Orbit is here to help. Our app allows parents to keep track of their kids' calls and messages from anywhere in real-time, giving them the peace of mind that their children are safe no matter where they go.
Try it today and start protecting your loved ones!
Best Cell Phone Monitoring App
135,485 people have signed up.
Monitor Calls & Text Messages

View Photos and Videos

Location Tracking & Geofence

Monitor WhatsApp & Kik

Detect & Alert for Inappropriate Activities

Monitor Websites Visited

Compatible with Android and iOS
Google Play and the Google Play logo are trademarks of Google LLC.