We all want to keep our children safe but it's getting increasingly more difficult as technology progresses and the older generations don't keep up with it. But the real threat to their safety comes from within their phones. The social media apps they use are littered with things that could harm them. Everything from fake photos of how pretty they should look, scams that demand money for a fleeting and fake reward, and or child predators.
The app that is perhaps the most difficult to monitor is Snapchat. It uses unique encryption data to have posted only last up to 24 hours and then they vanish. Therefore, finding scams and predators in the act is difficult unless you have an app that monitors it for you.
Why you should monitor Snapchat? 
On Snapchat, there isn't really a filter that is consistent. Adult content can be posted without your knowledge. The post that someone uploads can only be viewed by tapping on it. There is rarely any sort of thumbnail and or clue as to what is inside the post. You could open it up and it could be cute puppies licking each other's faces. Or it could be an image of someone's genitals. It varies from one extreme to another. And of course, the posts are automatically deleted after a set period of time adding to the dangers of Snapchat.
Children use Snapchat to post silly things, like causing mischief and doing dares. It's been noted that because Snapchat has the feature of deleting posts, many kids feel that they can do things that are wrong and not get caught. This is why you need to monitor Snapchat. Sexting and other nefarious things can be halted.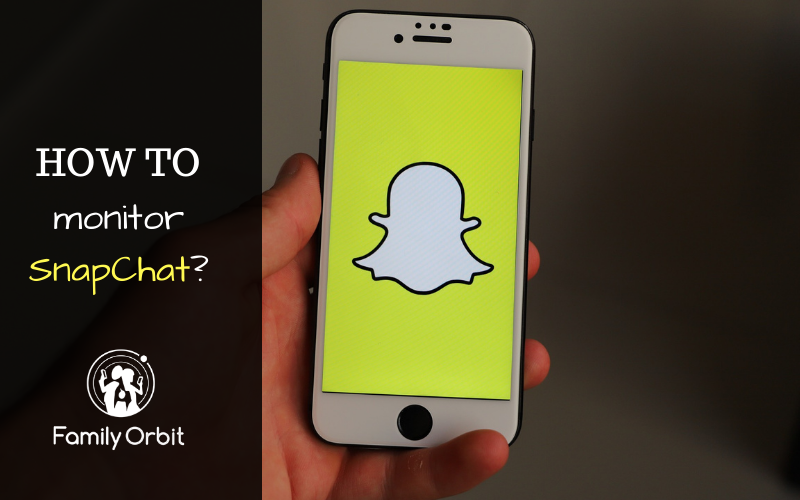 What is the Best Way to Monitor Snapchat on Android? 
There are some great ways to monitor Snapchat on Android devices. There are lots of parental control apps that you can explore. However, we found that one of the best is called HoverWatch. This has all the best features parents are looking for. We recommend an app that will stay silent and not make it obvious that you're snooping around. You need to be like a tech ninja that is never seen or heard but their actions are felt.
Always have a light touch because you don't want your children to feel like you're abusing your power. It's always a good idea to talk it over and tell your children why you are monitoring their smartphone behavior. It can avoid needless arguments and them trying to find ways to uninstall the app.
HoverWatch – Snapchat Spy App for Android 
Monitor their social media posts. You can get alerted as soon as they post something on any social media platform, which includes Snapchat. 

You can see what their activity is regarding apps. This is useful to see when and for how long, Snapchat is being used. 

If you find that your kids are not living a good life while using Snapchat, you can just prevent them from using the app altogether and or delete it from their phone using remote access.

You can also monitor their texts and calls. In texts, you can see if the word 'Snapchat' appears so you can know when there is a conversation being had that is referencing the app. 

You can also monitor their calls, so you can see who they are talking to and for how long. Although this may not directly help you to monitor Snapchat, you might see they are in fact speaking with someone from their previous Snapchat circles which could be a bad sign.

Hoverwatch takes a periodic screenshot of the Android screen so it will capture the Snapchat window when it is open.

Besides that, it also installs a keylogger for Android, so any and all messages your child on Snapchat will be monitored. It can monitor numbers, letters, and swipe text chat, which is a great way to know what is being pushed.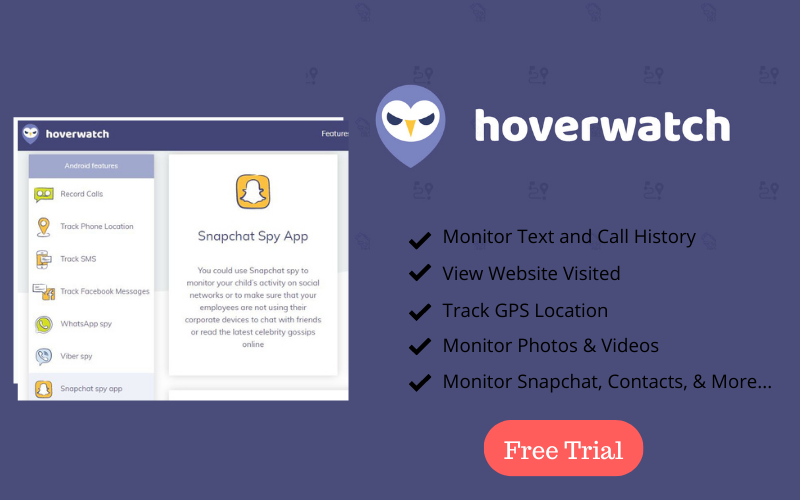 (The above link is an affiliate link, I may earn a little commission if you buy from the above link. The cost to you remains the same.)
How to Monitor Snapchat on iPhone? 
Family Orbit has been proven to be one of the best monitoring apps for iPhones. It has much the same features which HoverWatch has. You should be wary that HoverWatch is perhaps a little less intrusive but you still have virtually the same powers.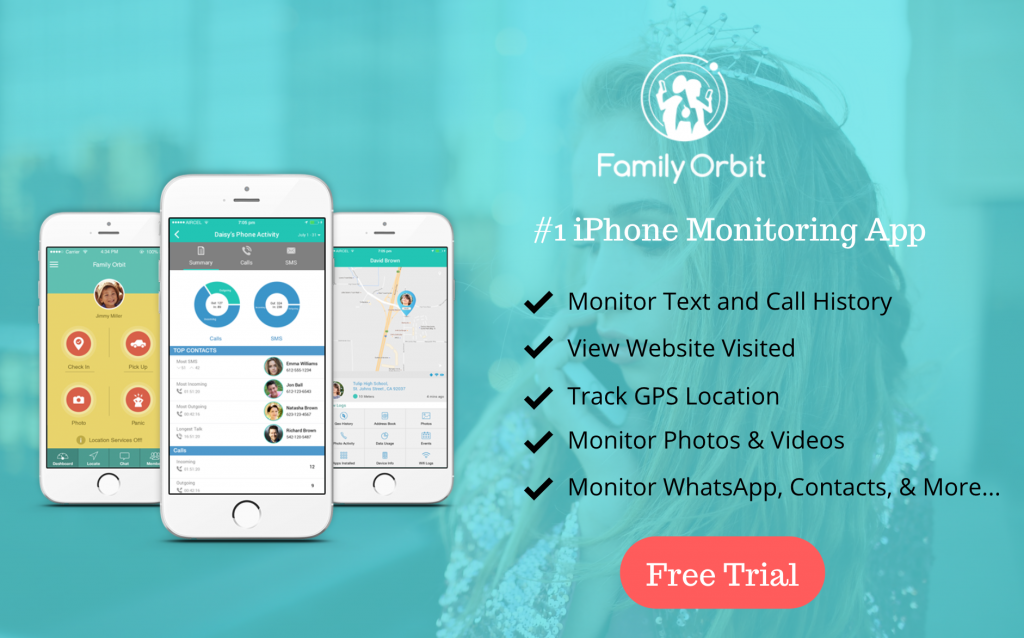 GPS location of your child can be seen at all times. This helps you to make sure they are where they should be. 

Snapchat and other social media platforms can be blocked totally. However, some features may be able to be blocked while keeping others open using an iOS app blocker. You should research how to do so if you just want to do so for Snapchat.

You can see charts of usage regarding all apps, including social media. It's very easy to use and can be used on your iPhone whenever you wish. 

Logs of chat and phone calls are also recorded.

You can also monitor the usage of Snapchat indirectly, which is something you may want to know more about. In other words, is your son or daughter using the app to make their own Snapchats or are they just viewing?

This can also be done via the usage of the smartphone's camera. By monitoring when they use the camera, you could limit the amount of time they spend taking selfies and other videos for their Snapchat profile.
Why do this?
Many parents will be wondering if they should be doing this but there are some worries to be thought over.
You want to make sure that your child is protected from online predators who use social media accounts to attack children. You can also avoid premature behavior like sexting and getting up to no good.
You can easily control the features of your kid's smartphone in a nuanced way. There's no blanket freeze option, you can pick and choose which apps you want them to use. HoverWatch and FamilyOrbit are great apps but they are great for two different platforms. Therefore you should read through the features before you choose which smartphone to buy your child.