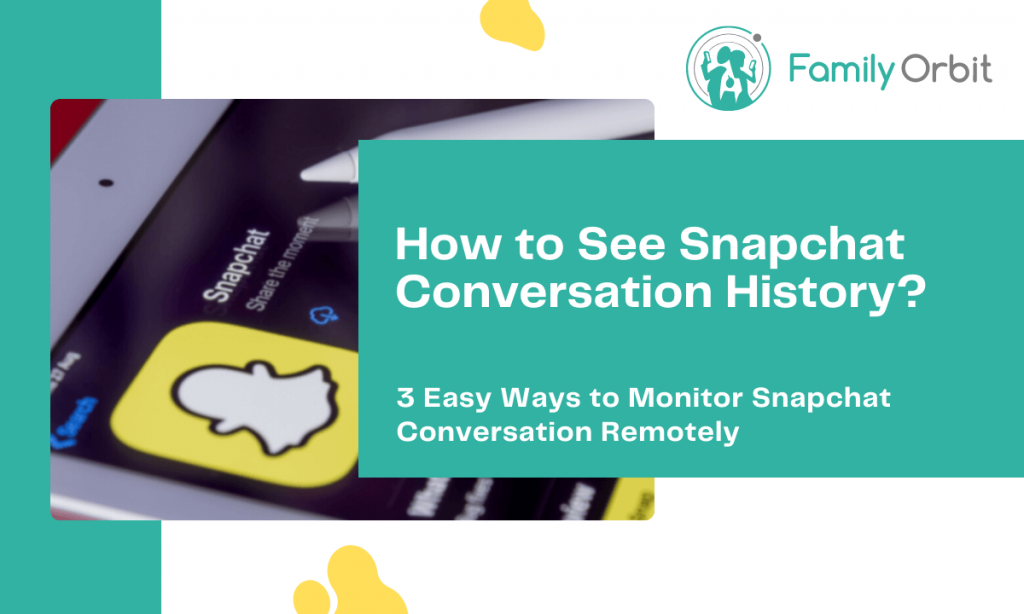 Snapchat is one of the biggest social media platforms out there, and what makes Snapchat appealing to many people is its ability to remove messages, which may give your children the freedom to have private conversations. But the fact is that while disappearing messages can be great to provide an extra sense of secrecy, there are a few other things that every parent needs to be concerned about:
Inappropriate Pictures and Videos
If your children are accessing inappropriate content this can be very dangerous. Explicit content and other types of adult content need to be age-appropriate, and if your child is accessing questionable content, it's important for you to learn how to see Snapchat conversation history to gain an insight into their viewing habits.
Cyberbullying
If your child is being bullied, they may not want you to get involved, which is why disappearing messages on Snapchat can be perfect, not just for the bully to escape any punishment and to continue their bullying, but also allows the child being bullied to keep all the information secret.
Predators
Unfortunately, the internet is full of people who are not what they seem. If you can intercept Snapchat messages, you can stop a predator in their tracks.
For any user who wants to maintain secrecy, Snapchat is a perfect platform because any information exchanged via Snapchat is only available for 10 seconds after being viewed. While this is one of the biggest draws because it ensures secrecy, for any concerned parent who is wondering how to see Snapchat conversation history, here are a few ways for you to recover any conversation history quickly and effectively.
Download the Data From Snapchat
Even though the information appears to disappear after 10 seconds, you can actually get all your data directly from Snapchat, access login history, account information, and everything else you need. To get all the information, all you need to do is:
Log onto accounts.snapchat.com.

Tap on 'My Data.'

Click on 'Submit Request' at the bottom.

If you verify your email address, Snapchat sends a link when the data is ready to download. Click on that link, and download the information.
See Snapchat History Using mSpy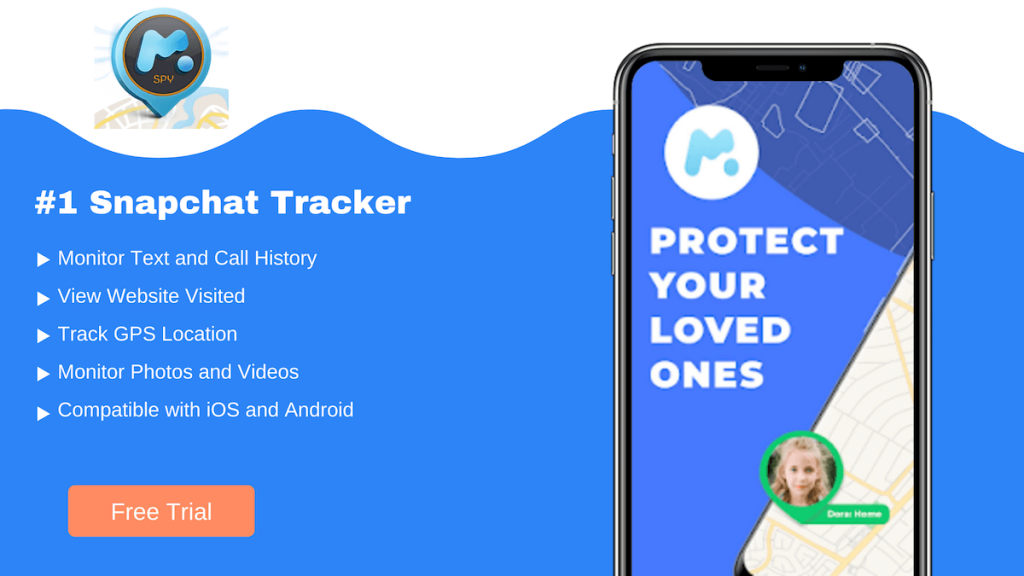 mSpy is a brand of computer and parental control monitoring software for Android, iOS, Mac OS, and Windows, which can be installed on your child's phone. An app like mSpy can help you to see all of their Snapchat messages and any messages that have disappeared using some of the following features:
Screen recorder
mSpy has a built-in screen recording tool that snapshots what is on the screen, which means that you can accurately piece together a conversation to see what your child has been talking about.
Keyword Alerts
This can help you see if your child is using specific words, such as bad language or if they are talking about sex or drugs.
Keylogger
This is another feature that captures every keystroke they type, so whenever your child is using Snapchat or having a conversation, you are kept in the loop.
If you'd like to install mSpy on a mobile phone, you can select from three different subscription tiers:
The basic tier:
1 month: $26.99

3 months: $59.99

12 months: $99.99
The premium tier:
1 month: $69.99

3 months: $119.99

12 months: $199.99
mSpy is one of the best apps available, because it doesn't just help you to learn how to see Snapchat conversation history, but it can also help you to monitor websites, call tracking, emails, and text messages, as well as use it as a GEO fencing feature, which can help you set up limited zones for the cell phone being used. If you are looking for more information on this app, you can go to their website.
Using the HoverWatch Snapchat History Viewer App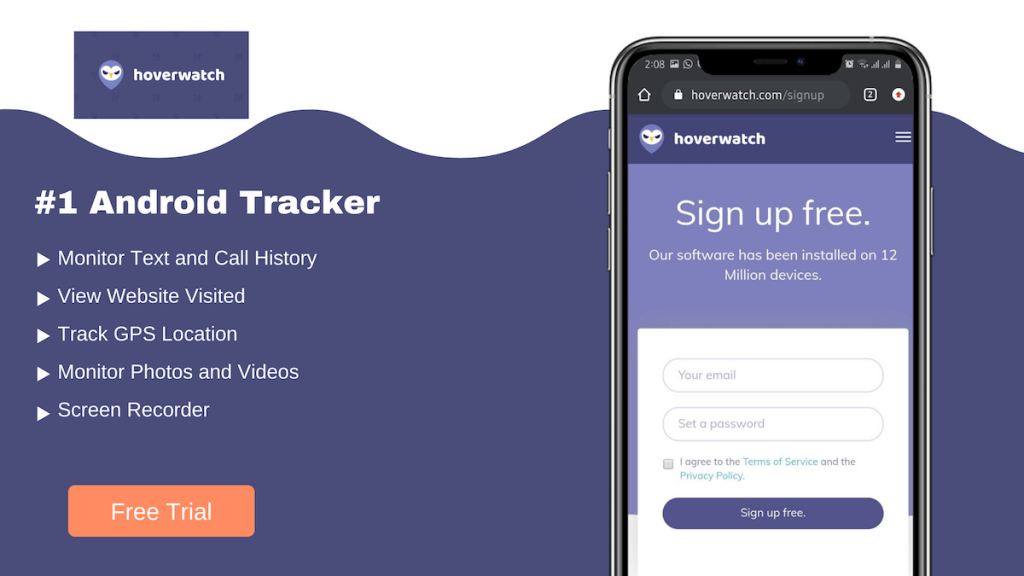 This is another app that can show you how to see the Snapchat conversation history. This app can run in the background which creates a log of Snapchat activities, as well as anything else your child is doing with their smartphone.
The app is incredibly useful for parents because it doesn't show up in the app lists or the phone menus so you can install it on your child's phone and they won't be aware you are keeping tabs on them. The HoverWatch Snapchat Spy app collects data in the background and sends it to a server that you can access on a HoverWatch account. Additionally, it can run without draining the battery of the phone so your child is none the wiser.
The features work in the same way as other parental control apps and will gather the same data, so you can view videos, pictures, or documents, and download them to your account, even if they are deleted from the message history. Additionally, you can use this app to record calls, even if they are made on an Instant Messenger app like WhatsApp.
The app creates records of all the internet searches and browsing history and downloads, even in Private Mode, and you can configure the app to use the front camera on the phone, so it takes a photo whenever somebody unlocks the device. You can also use the geolocation tracking feature, so you are always aware of your child's location.
The app starts at $24.95 to track one device and you can get more information from the HoverWatch website.
FAQs
Can You See Snapchat History?
While the Snapchat history cannot be viewed directly because the information is deleted after the receiver has read and viewed the information, it is possible to retrieve Snapchat history, such as proof of snaps:
Step 1: Open Snapchat.
Step 2: Tap on the profile picture to go to the Snapchat account page. 
Step 3: Tap Settings and scroll down to the Account Actions and tap on "my data." 
Step 4: Log back into Snapchat. 
Step 5: Download private snaps history, any Snapchat sent or received history, and snap history. 
Step 6: Tap Submit Request. 
Step 7: You will receive an email to the email account with a direct link to all of the information.
Do Snapchats Expire if You Don't Open Them?
According to the Snapchat website, Snapchat servers are designed to automatically delete all Snaps after they've been viewed by all recipients and automatically delete all unopened Snaps after 30-days. Additionally, Snapchat will automatically delete unopened Snaps sent to a Group Chat after 24-hours.
Can Family Orbit Help?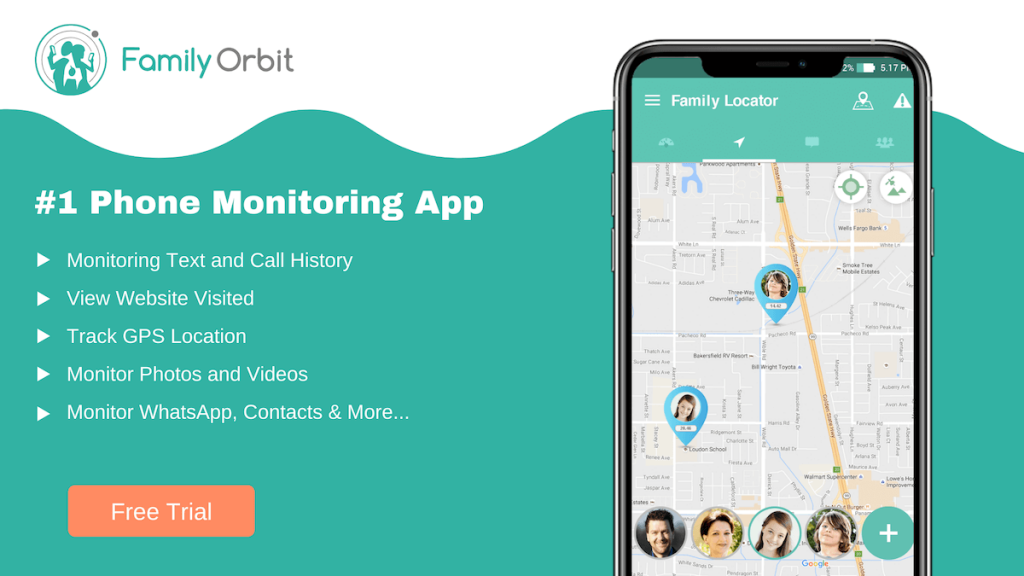 It's so important to have peace of mind as a parent. As Snapchat is one of those apps that can promote secrecy we've got to remember that, for the sake of our children, we have to be sure they are using Snapchat for the right reasons. Because if we want to know how to see Snapchat conversation history, there are plenty of ways to do it and plenty of apps out there, but the fact is that we need to have an app that keeps an eye on their usage 24-hours a day, s a week. Family Orbit provides some of the following features:
View Calls and Text Messages
In addition to Snapchat, you can access the call logs so you can monitor the messages to see if they are communicating with people appropriately, especially as text messaging can involve inappropriate texts, bullying, and sexting.
View the Websites Visited
We may also want to look at their browsing history to see if there are websites that we don't approve of. We can set parental controls on the content our children access online, so if they are looking for inappropriate content, you can enforce this to the level you see fit.
View Contacts, Calendars, and Events
This provides insight into the people your child is spending time with and what they intend on doing. While we may not want to be overbearing parents, we have to remember that if they are communicating with people we don't approve of or attending questionable events, we need to gain some additional insight.
View Videos and Photos
Having access to their camera roll means we can look at the pictures or videos they have put onto the device.
Tracking GPS Location
If you are concerned about where your child is, the GPS tracker feeds information back in real-time and the mobile Geofence feature can provide extra security. If your child passes through an invisible barrier, the Geofence alerts you to their location without them knowing.
Parental Intelligence
This feature provides an easy-to-read report that shows daily activities.
If you want to know how to see Snapchat conversation history, there are these foolproof ways to do it, but you also have to remember that you can use a service that does it all for you. Family Orbit can give you peace of mind to make sure that your children are using Snapchat, and the internet, safely.
The post contains affiliate links, I may earn a little commission if you buy from the above links. The cost to you remains the same. The site does not provide legal advice and please use your personal discretion or consult an attorney when in doubt.