Teens love texting. It's a way for them to communicate with their friends when they are not with them and there are many text message apps. But just like you would know which friends your teen is hanging out with, you should know which ones they are using.
84% of teenagers now have their own phones, which they could use at any point to text people you may not be aware of and expose them to danger on the Internet.
While it may be challenging to monitor teen texting and all of the free text apps out there, parents need to monitor their teenager's texting habits and where they are spending their time online. The goal should be for you to keep your teenagers safe in the digital age.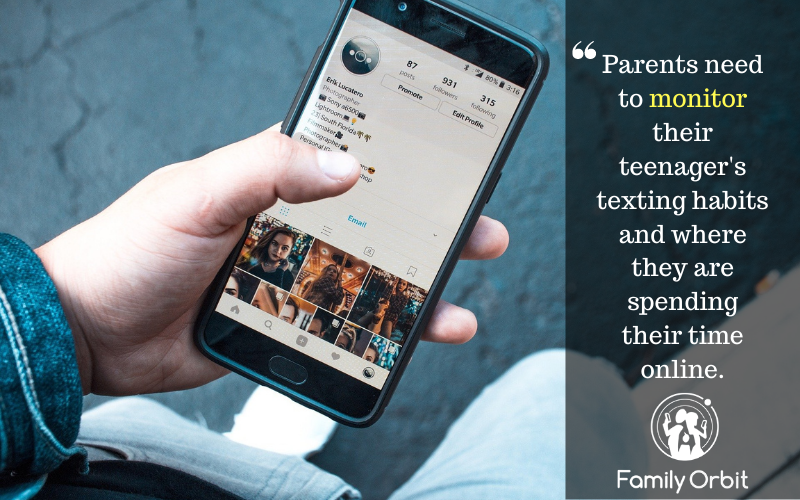 Here are five popular teen texting apps and the ones you should keep an eye on monitoring.
1.WhatsApp


Whatsapp is considered as one of the Apple Store's highly popular apps, as it is a good alternative to texting when you do not want to deal with non-unlimited or international texting data plans. It is also owned by Facebook, but is a separate app from Instagram, which your teen may also use.
If you do not know what Whatsapp is, it is a text message app where any users can chat and send stickers and other media into groups or one-to-one.
While the app is limited to those 16 and older, there are younger teens who may lie about their age to get on. In addition, while it automatically uploads everyone your teen may have in their contacts list, it also encourages them to add friends they may not know. Messages on the app are also encrypted so only your teen and the person they're communicating with can read or listen to what is sent, not just anyone.
Since teens may use it to avoid their parents seeing their conversations, if you check your teen's texting history on other teen texting apps, you'll need to check their WhatsApp messages too.
2. Kik

Though mostly not known to many parents, teens are well familiar with this free text app. The text message app has no texting limits, anyone can send videos and pictures, and most of the messages can remain anonymous.
This is because what makes Kik unique from other messaging apps is that it does not rely on names or phone numbers from any contact lists that are built entirely around usernames. Everyone using the app can remain as anonymous as they want. This makes it easy for teens to talk to people anonymously and without truly having an idea of who they are talking to.
Kik is considered by many to be very dangerous for others to use. This app is widely known for predators targeting teenagers and other children and has been used in various crime cases. The good news is that the company running Kik offers a safety guide they can use to protect their kids.
3. iMessage

This app comes automatically on your iPhone and other Apple products that allow people to text each other. Along with regular texting, iMessage allows your teen send multimedia messages, participate in group chats, along with many other features, for every connected device.
While fairly simple to monitor, there are certain features, such as the "share my location" function that parents should keep an eye on. Parents should tell their teens to disable any location-sharing function
4. Facebook Messenger

Facebook runs this particular free text app, as it is integrated with their main app. Anyone on Facebook Messager can chat with people who they are friends with on Facebook, but it can be dangerous when they accept message requests from people they do not know and are not friends with.
While it allows teens to send messages, photos and videos, and participate in group chats, there are some features to look out for. One is the ability to send money to another person. This makes it dangerous for any scams that might occur.
5. Snapchat
In order to monitor Snapchat, parents should know that it is a myth that Snapchat photos and videos "disappear" forever. Photos and videos count as data that can be stored and anyone friends with them on the app can take a screenshot. This can be dangerous if your teenager sends any explicit photos or videos while thinking it'll be deleted.
Especially because of its chatting feature and "disappearing" photos and videos, Snapchat is a text messaging app you should monitor.
Monitor Any Texting on Teen Texting Apps With Family Orbit
As you can see, there are many teen texting apps that parents should keep an eye on. You should encourage your kids to open up to you about the free text app they use. Remind them that nothing online should ever be considered private and anything posted in a text message app can be online forever.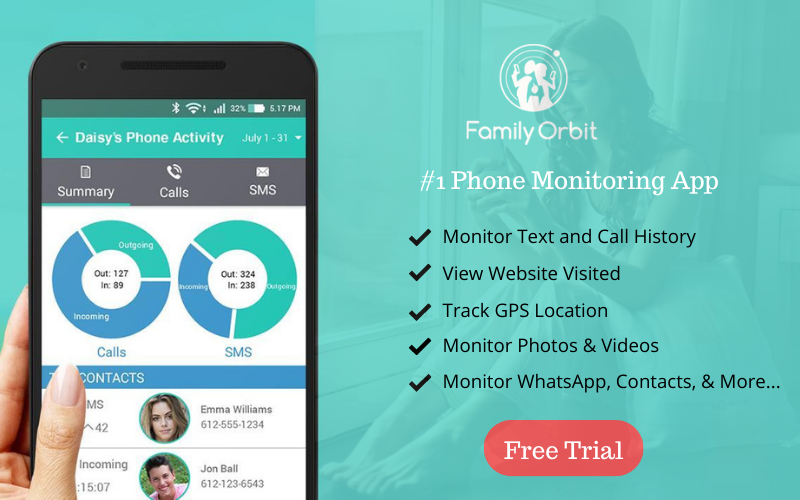 Take charge of your teen's apps and their practices while texting online and monitor teen texting with Family Orbit. Family Orbit is a multi-facet cell phone monitoring app that allows you to monitor your child's cell phone usage, locate your children quickly on a real-time map, and much more. Our app is compatible with the iPhone, iPad, iPod Touch, and Android phones and tablets.
We offer a monthly, semi-annually, or annual subscription for our Parental Control app. Sign up for a week-long free trial today.