One of the most frustrating things that can happen to you is losing your phone. We rely on them for so much, and the panic of not knowing where it is is crippling. iCloud is Apple's main solution, but it doesn't always work for everyone.
Don't panic yet; there are many ways how to find my phone without iCloud. There are alternative ways to track down your phone without using iCloud. There are also workarounds to use iCloud features without having to sign in.
Read on for a complete guide on finding your phone without iCloud.
Google Timeline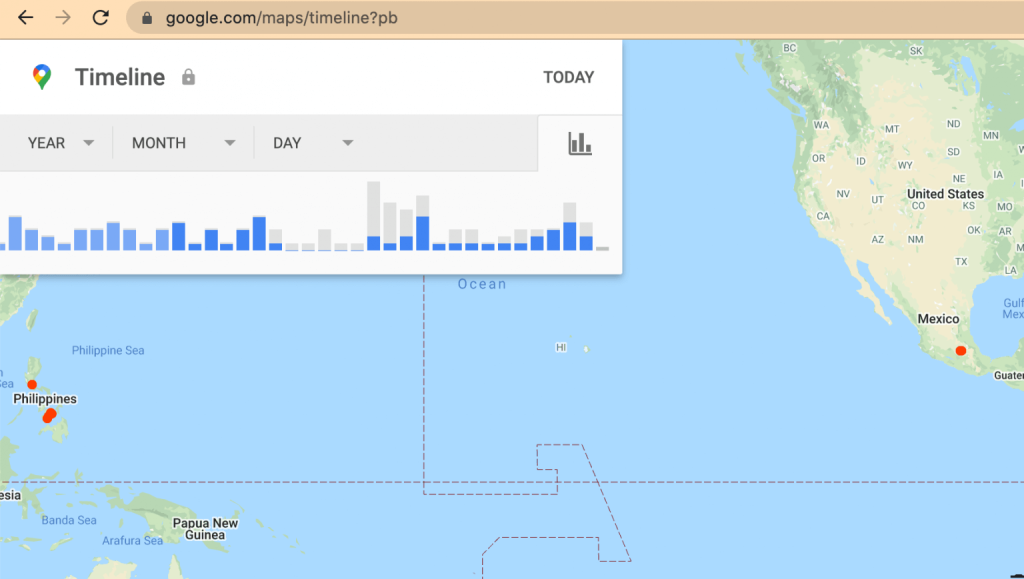 It turns out you can track your phone using Google Maps. Every time you go somewhere with location on, Google keeps a record. This is useful when trying to remember that cafe you visited three weeks ago, but it can also help you find your phone.
For example, you could use Google Maps to see the last place your phone registered a visit to. This helps you narrow down exactly where you lost your phone. If you have a busy day, this can be lifesaving. Of course, there is a small requirement.
To use Google Maps to find your phone, you need to have your location on and allow Google to save your locations. Unfortunately, many people who have privacy concerns turn this feature off. If you turn off location saving, you can't use Google Maps to retrace your phone's last known locations.
However, if you save this info, all you need is an internet connection. Your iPhone should also connect to your Google account to make things easier.
Find My Phone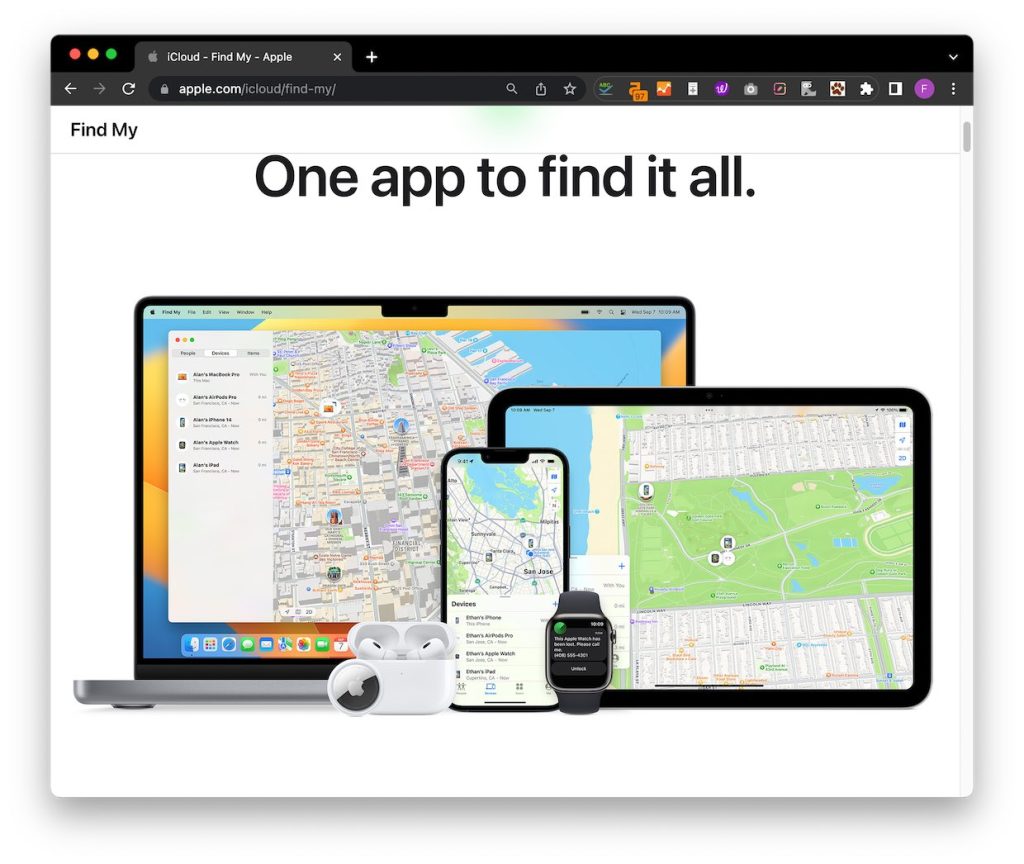 The first way you might try to find your iPhone without iCloud is by using Find My Phone. This app is a feature that saves you a huge headache.
As long as you set your location, you should have little problems using GPS to find your phone. The issue is with accessing the app. As long as you can access the app, you don't need to sign in to iCloud manually.
If you have any other Apple device, you should be able to open the app and check the status of every device connected to your account. All you need is an internet connection.
The major downside to this trick is that you need to own multiple apple devices to use the app. You cannot use your friend's Find My Phone app to find your own phone. If you can't log in to iCloud and you don't have a device already signed in, this option might not work for you.
Check an Apple Watch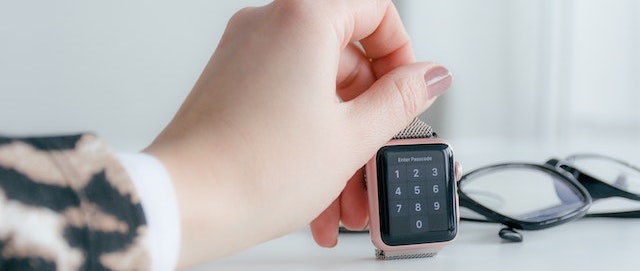 Something you might try if you have an apple watch is to interact with your phone using it. You can call yourself or even ping your phone using an Apple Watch. This can be useful if you've misplaced your phone somewhere in your house or car.
You don't need to use iCloud for this, either. If your phone is within the Wi-Fi or Bluetooth range of your Apple Watch, you can connect.
Swipe to the Control Center and check to see if your iPhone shows it's connected. Look for the green text or phone icon to be sure. You can also hit the "Pinging iPhone" to find your phone.
Pinging your phone will force it to make a sound, allowing you to track it down if it's in the house.
Using Siri

Siri's best use is finding information, making lists, and setting dates. However, did you know you could also use it to find your missing phone?
You can use Siri or voice activation to call yourself or activate your iPhone. All you have to do is shout, "Hey, Siri." Then, listen for the loud activation sound the phone makes to let you know Siri is listening.
The only thing is you have to make sure that you've set Siri up ahead of time. If you've never used Siri or turned the voice activation feature on, you could be in trouble. Your iPhone won't respond to your voice, so you can't use that to find it.
Find My Friends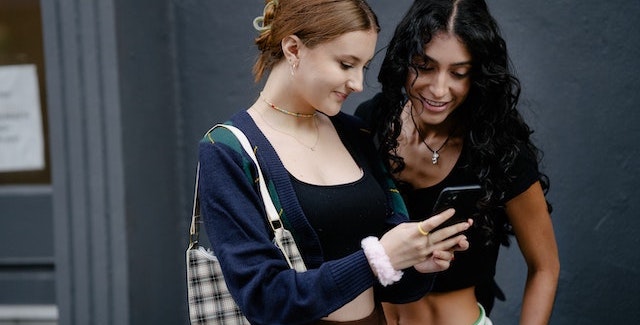 Find My Friends is a pretty fantastic app. As far as solutions on this list, it might be the most fool-proof option, but there is a catch. You have to install the app and find a friend to do the same.
Find My Friends is a location-sharing app that works off of permission. Two people with the app request to share each other's location, so they can keep tabs on where they are. There are a lot of uses for this app, including making sure your child is safe when apart from you.
As far as a tool for finding a lost phone, it would work very well and be 100% iCloud-free. The major issue is that you have to set it up in advance. You'd have to have a friend you trust, who already has access to your location at all times, and who could help you hunt for your lost phone.
If you have someone like this already, ask them for help. If you still have your iPhone and are reading this as a precaution, get the app and find a trustworthy friend if the worst happens.
How to Use Find My Friends
To set up this app and get a friend on board, follow these steps:
Have both people open the Find Friends app on their phone
Make sure "Share My Location" is on
Tap done
Hit "Add Friends" and find the one you want to entrust with your location
Press "Share Indefinitely"
Tell your friend to click Accept
The best part about the app is that they don't have to share their location back if they don't want to. This gives the best privacy for all involved.
Use Number Tracker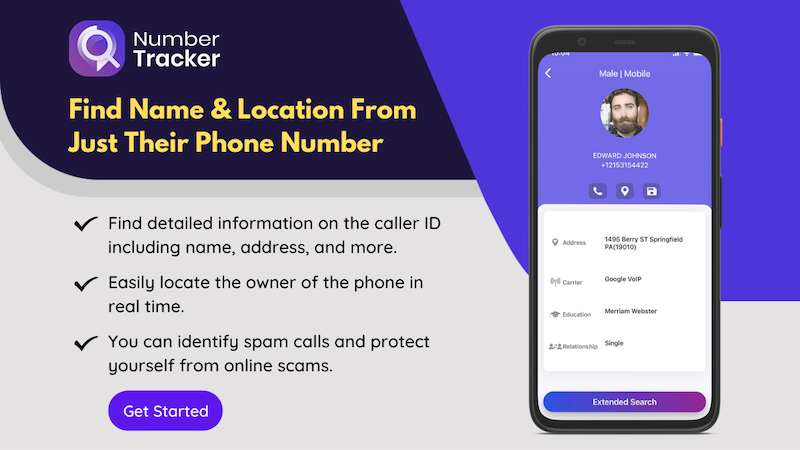 Number Tracker is an online application that enables users to track phones from anywhere. This app leverages your phone's GPS to locate your phone with its number. All you have to do is enter your phone number, and CellTrack will give you its location and address.
The person holding your phone will receive an SMS from an anonymous number with a link to a website. Number Tracker will work best if the person opens the link. However, if it doesn't, Number Tracker will give you a good estimate using the phone's IP address.
Number Tracker will then send you two emails containing the phone's IP address and a link to the phone's exact location on Google Maps.
Call Phone Carrier
Big phone carriers providers like Verizon, Sprint, and AT&T offer a tracking service for lost phones. However, this will only work if you have already paid for or activated this service.
Use iCloud Without 2FA
Two-factor authentication is iCloud's way to protect you from intruders or people who want to steal your data. But in some situations, like finding a lost phone, it can work against you. Once you activate 2FA, it will be impossible to deactivate or disable it.
Luckily for you, there is a way to bypass it. If you select 'Didn't Get a Verification Code,' Apple will provide you with more options to prove your identity. You can also use Find My iPhone service without entering the 2FA code. There is a link to the bottom of the icloud.com page.
Why Use Family Orbit?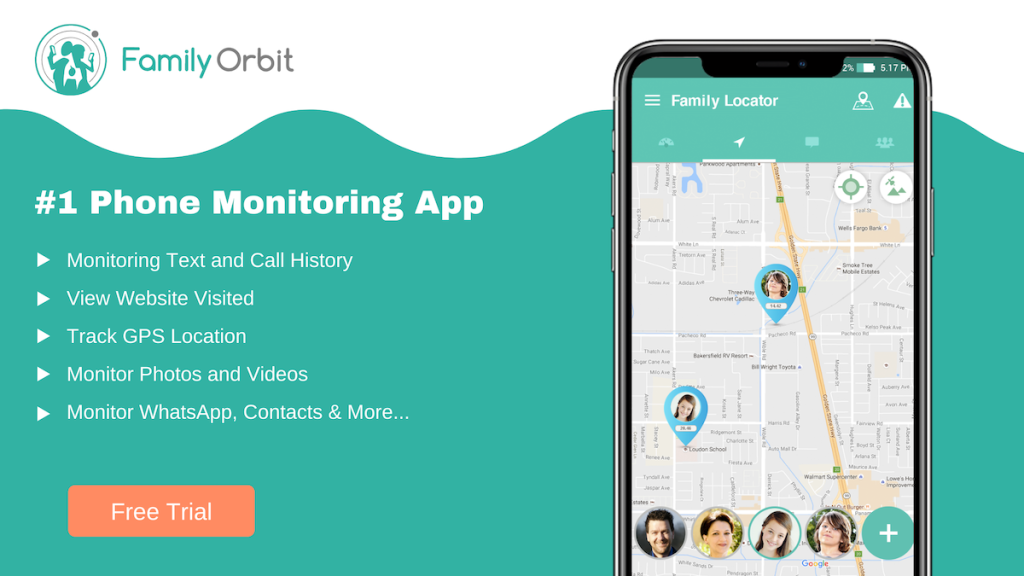 There's an assortment of tracking apps and phone monitoring systems available. Most of them bypass iCloud in one way or another. The best ones will cost you a bit of money, but they are surprisingly cheap.
GPS Tracker is the most used one, but others apps like Family Orbit are also worth a look. One of the best parts about using a third-party app is that people often forget about it if they steal your phone.
It's super easy for a thief to disable Find My Phone, but most of the time, they never think to look for other apps. Nine times out of ten, they won't even know where to look or that they even have to.
For this reason alone, getting this kind of app as a backup is a good idea.
However, like many other options on this list, there is a catch. This is because you have to have the app installed and set up ahead of time. If you are the type of person to misplace or lose your phone often, it's a worthwhile investment.
It will save you the next time you lose your phone in the backseat of an Uber instead of under your covers at home.
How to Find My Phone Without iCloud
Chances are you've looked up "how to find my phone without iCloud." As it turns out, you have plenty of options to find your phone without too much worry.
However, it's not a bad idea to go with the experts when it comes to tracking and security. At Family Orbit, we know how vital device control and peace of mind are. You can sign up for a free 7-day trial today.
Best Cell Phone Monitoring App
1,11,895 people have signed up.
Monitor Calls & Text Messages

View Photos and Videos

Location Tracking & Geofence

Monitor WhatsApp & Kik

Detect & Alert for Inappropriate Activities

Monitor Websites Visited

Compatible with Android and iOS