Smartphones have become an unavoidable part of life. A lot of parents have found themselves battling with the idea of giving their child a smartphone, and for good reason. The choice is essentially between cutting them off from the technology their peers are using and allowing them unfettered access to all the dangers that come along with it.
Another serious worry is not knowing who they might be talking to. Predators are well-versed in taking full advantage of these technologies. All it takes is one person with ill intent to steer an unwitting child into being taken advantage of.
Thankfully, technology exists that allows concerned parents to monitor their child's smartphone use. Read on to find out how to track calls and texts from another phone to ensure your child's safety online.
A Difficult Decision
In a world where technology has become the foundation for most everyday activities, invasive technology is becoming more virulent. None of us appreciate knowing that many of the applications we use daily aggregate data on us. For this reason, privacy and anonymity are becoming more precious than ever.
The thought of essentially spying on our children isn't a comfortable one. We would much rather trust that they're smart enough not to get into trouble, and let them get on with their lives without our intervention. However, the other side of the coin is often enough to decide for us.
Handing a child a smartphone is the same as giving them the keys to the most explicit content available. Not only that, it's putting them in direct contact with people whore looking to prey on the unsuspecting. When thought of in these terms, it's hard not to see the benefit of being a little invasive to ensure our children's safety.
The Balance of Trust and Security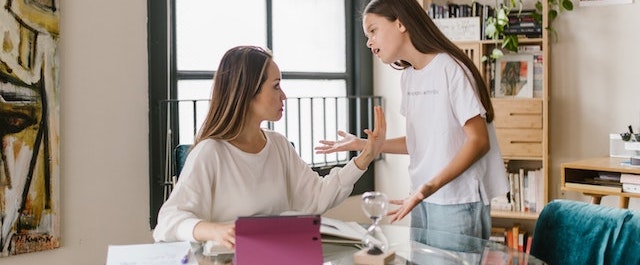 Sometimes it's not enough to explain the dangers to a child directly. All it takes is for us to cast our minds back to the time we were children ourselves to know how likely it is a child will heed our warnings. The chances of a child listening intently and not letting curiosity get the better of them is essentially zero.
Curiosity is completely natural and should be commended. It's the point where curiosity leads a child down a path that might end in physical or mental trauma that's the problem. As adults, it's our job to ensure their safety, and steer them away from the shadier parts of life as best we can.
Even if this means installing software on their phones to monitor their every conversation and movement online. Nobody wants to have to play the part of the invasive, snooping parent. While this is true, it's also fair to say none of us want to lose our children to child predators or allow our children complete access to the more grim parts of the internet.
How to Track Calls and Texts From Another Phone
The use of software designed from the ground up to monitor calls and texts is a perfect solution to ensure a child's safety. Especially when done remotely, and without a trace. When you can take a quick look to make sure you know who your kid is talking to, that's often enough to know nothing nefarious is going on.
Trusted applications like Family Orbit allow complete and unseen monitoring of all the activity on the phone it's installed on. Simply install it on both your child's phone and your own, link the two and you have instant control over an impressive array of options to keep them safe.
If you're unsure about how exactly the application will work or how helpful it will be in reality, a free trial is available so you can test it out firsthand. Not all of the features have to be enabled or used, you can stick to the ones that are tailored to your concerns. If you like the features and find them easy to use, you can easily upgrade to a monthly or yearly plan.
Tracking Calls and Texts
With the appropriate application installed, viewing text messages and call record information is as easy as pushing a button. Viewing exactly what's being said, when, and by whom is all easily accessed whenever you feel like your child might be talking to someone they shouldn't be. This information can also be saved for later viewing if you deem it necessary.

Sometimes the simple knowledge that what they're saying is being monitored is enough to ensure they behave properly. This can prevent the need for any uncomfortable conversations. If you'd prefer to monitor in secret and address issues with your brand of parental subtlety, that's also an option!
Call duration and contact info are all stored, as well as when the calls took place. If you suspect someone unsavory has been contacting your child, all the necessary information is displayed. These details are helpful if you feel the need to contact the authorities for whatever reason and supply them with appropriate details of the interaction.
GPS Tracking
One of the most useful features of remote tracking applications is the ability to always see where exactly your child is, in real-time. A lot of the worry of being a parent can be easily assuaged simply by being able to check where they are. Keeping an eye on their whereabouts does a lot to ensure peace of mind.

Simply select the feature from your app and an image will appear with an icon showing their current whereabouts. This is handy if you suspect your child might not be telling the whole truth about where they told you they intended to go during the day or stay at night.
Even if they're not where they said they were going to be, knowing exactly where they are will allow you to exercise some leniency while keeping track of them. It's one thing for a kid to go astray a little, and another entirely for them to go somewhere without your knowledge. Setting up a Geofence is also an option, alerting you as soon as your child moves outside of the bounds you've put in place.
WhatsApp Monitoring

You might be wondering if monitoring WhatsApp use is possible because it often takes pains to remind us of its end-to-end encryption. This means nobody but the sender and receiver can view messages, call information, and videos. While this is important to ensure day-to-day privacy, it could be a brick wall in terms of ensuring the safety of your child.
With a reputable phone monitoring application, WhatsApp becomes as transparent as the rest of your child's phone usage. This is important as WhatsApp is among the most popular messaging applications and the favored way to send voice clips and videos.
All your child's use is freely available to be viewed remotely, along with everything else the phone is being used for. Complete transparency is the goal, ensuring peace of mind instantly at your request.
Photos and Videos
Photos and videos sent, received, and download are also available for your perusal, no matter their origin. Everything stored on your child's device is listed for you to check over thoroughly, to confirm or allay suspicion. This only takes a moment and allows for a more in-depth understanding of general habits and activities.
With unfettered access, you'll be able to put all your fears to rest safe in the knowledge that your child isn't sending or receiving anything they shouldn't be. These services are available on both Android and iPhone devices, so no matter the platform your child is using you'll be able to check up on their usage.
If you've got a large family you'll be glad to learn it's just as simple to keep track of one child as it is for several. Monitoring multiple children is as easy as selecting between the phones which have the monitoring application installed.
Peace of Mind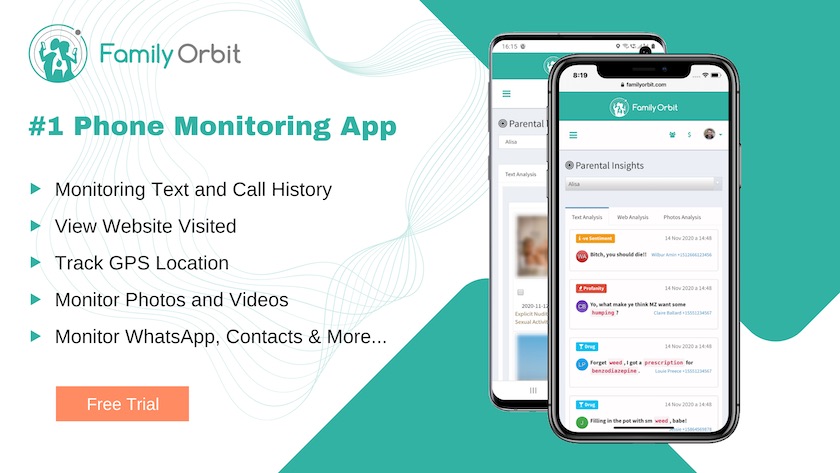 If you're ever worried, the ability to double-check what your child is saying and where they are is second to none in putting fears to rest. With the right monitoring software, you can be sure that your children are growing up to be the healthy autonomous individuals we all hope for.
If this article has helped you to better understand how to track calls and texts from another phone, check out the article on forwarding text to email. When it comes to parental control technology questions, we've got you covered!
Best Cell Phone Monitoring App
135,485 people have signed up.
Monitor Calls & Text Messages

View Photos and Videos

Location Tracking & Geofence

Monitor WhatsApp & Kik

Detect & Alert for Inappropriate Activities

Monitor Websites Visited

Compatible with Android and iOS