Sharing locations is something that many people find useful. Location sharing enables people to be more aware of where other people are, which is particularly useful for keeping track of family and other loved ones. Your phone can track where you are and anyone you choose to share your location with can then see where you are too. Parents, in particular, are likely to want to keep track of their children, especially when they start to go to places independently. With location sharing, you can reduce the amount that you worry about your children and other family, thanks to the reassurance that you can check where they are if you need to.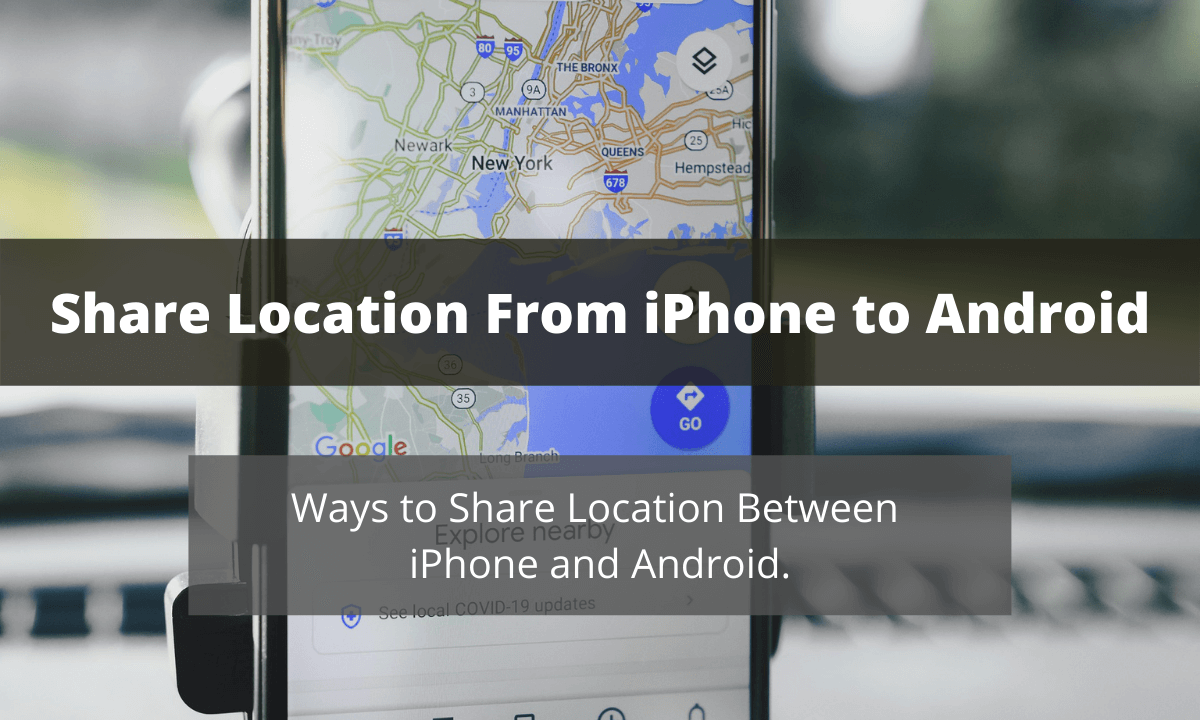 One of the challenges of location sharing is when two people have phones with different operating systems. iPhones use the Apple iOS operating system, whereas many other phones use the Android operating system. This presents an issue if you want to be able to share locations between phones. Phones that use the same operating system can use a tool designed for that system. For example, iPhone users can use Find My Friends to share and track each other's locations. However, with an iPhone and an Android phone, it can be slightly trickier.
Fortunately, there are several options that you can use if you want to share locations from an iPhone to an Android phone.
Method 1: Use Family Orbit
The first option is to use Family Orbit to share your location. Family Orbit is a parental control app that you can use to monitor your child's phone. You can use it to share the location of an iPhone to an Android phone, with a number of useful features. It includes a real-time GPS tracker, location history, mobile geofence, and check-ins. You get a range of features on the app for your phone. The app works with iOS 9.0 or later or with Android 4.4 or later.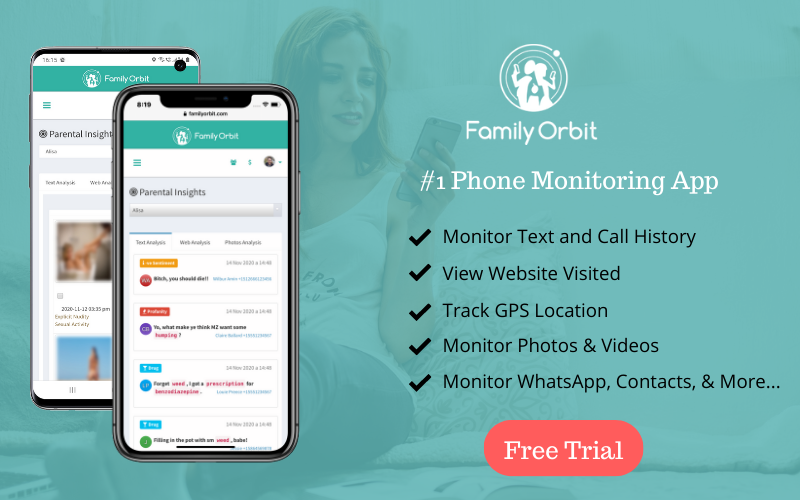 The real-time GPS tracker will show your child's location on a map. You only need to install the app on the phones that you want to use, and you will be able to track your child's movements as they move around. If you're worried about where they might have been going or you want to check that they were where they said they were, you can also check their location history.
A mobile geofence also allows you to get a notification if your child steps outside of a set boundary with their phone. The check-in feature ensures your child can check in with you too, and contact you if there's an emergency.
There's no need to jailbreak any phones and you can monitor up to three devices at the same time. Plus, you get a range of other features at the same time. You can check on your child's other activities, such as the websites they're visiting or the apps that they download and use.
Method 2: Use Google Maps
Another option that you have if you want to share locations from an iPhone to an Android phone is to use Google Maps. This is usually the suggested method for sharing locations between two Android phones too. Sharing locations using Google Maps is fairly easy and will give you a good idea of where the user of the phone you are tracking is and has been. Google Maps has a "Share your location" feature and also allows you to send your exact location in a text message, including between iPhones and Android phones.
Android phones generally come with Google Maps preloaded. With an iPhone, you will first need to download the app if you don't already have it. The next step is to enable location services on the phone that you want to track. If you click on the blue arrow, it will show the current location. Clicking on this gives the option of sharing the location, either until a certain point in time or until it is turned off. You can choose "Select People" for sharing locations through a Google account or click "Message" to send a link by text.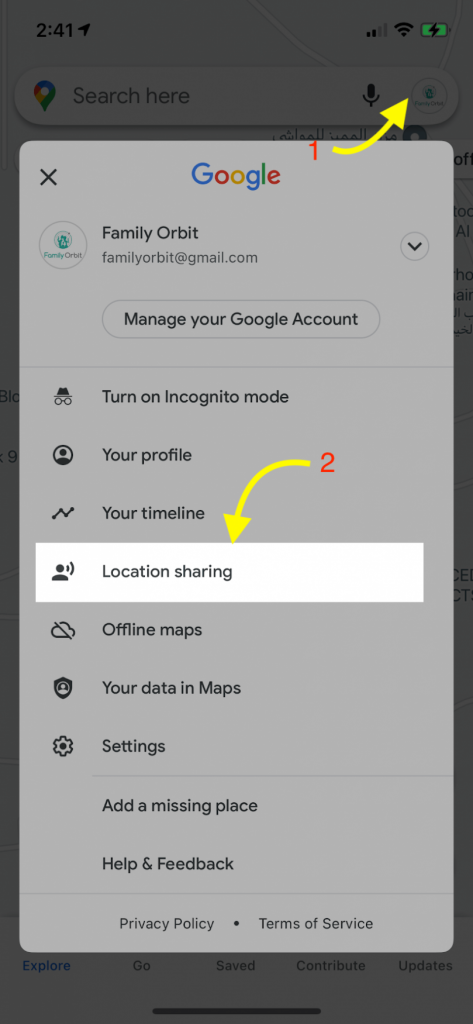 One downside of using Google Maps is that your child may turn off location sharing easily. It's also necessary to have a Google account if you want to share the location without sending a link in a text message. You also don't get other features as you do when you use an app like Family Orbit.
Method 3: Use Number Tracker Pro
Number Tracker Pro also offers you an option for sharing a location from iPhone to Android. Number Tracker Pro is a tool that is designed to help you find the location of someone's phone using only their phone number. All you need to do is input the phone number and it can find people worldwide and anonymously. As well as the location, you can see other details of the phone's owner too.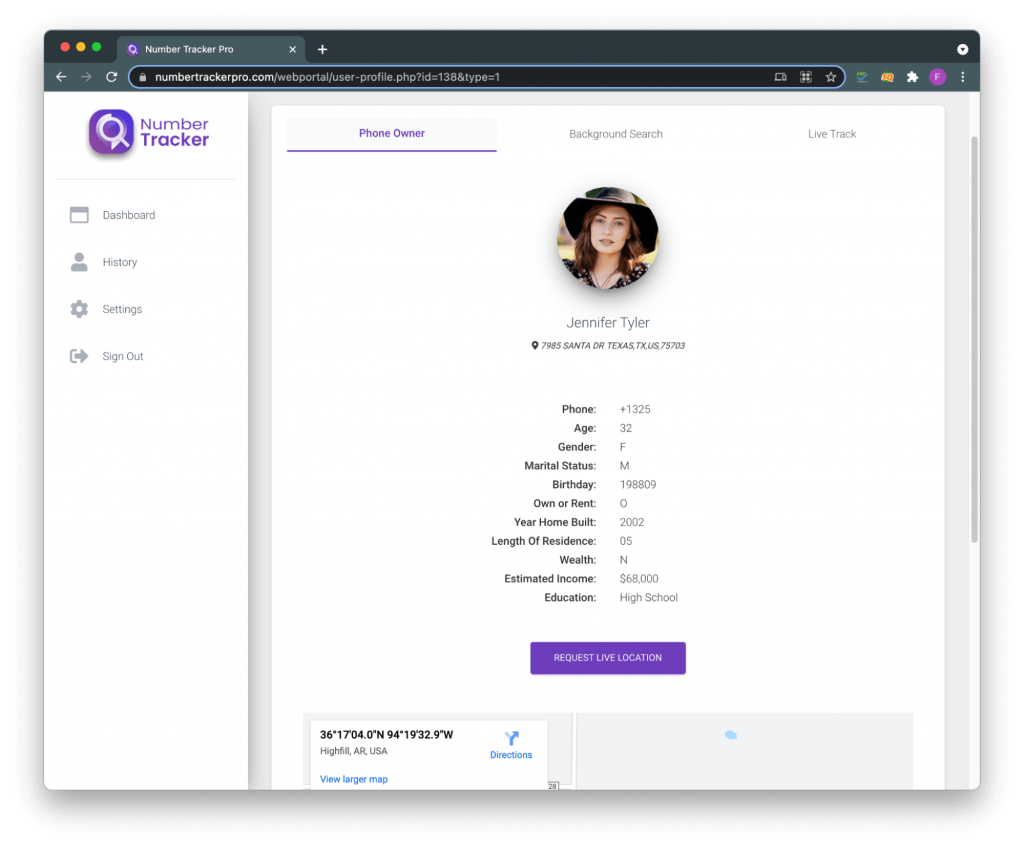 Number Tracker Pro can give you an address for the phone's owner and can also allow you to track their location on a map. The app has extensive data collected from a range of sources and can provide you with discrete tracking. Number Tracker Pro makes use of public geolocation database so that they can show you the location of a phone even if you don't have access to the phone at all.
However, Number Tracker Pro is limited in what it can do. Although the app has plenty of data to draw from, they don't guarantee that the information is always accurate. What's more, it's not necessarily a very convenient way of finding someone's location, and it may not be the best option if you want to keep track of several children at once. It's not designed for family location sharing, but more for tracking down someone when you only have their phone number.
Sign Up for Family Orbit
Family Orbit makes it easy to share locations from an iPhone to an Android phone. Sign up for a free trial with Family Orbit to try out all of the features that it offers you.
Best Cell Phone Monitoring App
1,11,895 people have signed up.
Monitor Calls & Text Messages

View Photos and Videos

Location Tracking & Geofence

Monitor WhatsApp & Kik

Detect & Alert for Inappropriate Activities

Monitor Websites Visited

Compatible with Android and iOS