There is an old saying that says "knowledge is power." In the 21st century, this saying is especially relevant when it comes to phone calls and tracking them. It's no secret that mobile phones make our lives much easier in dozens of ways.
Not only can we keep in contact with friends and family, but also locate businesses and services that cover our needs. What many people don't know is that when it comes to phone calls, there are apps like caller-location tracking apps available to help you out.
These apps all have different features, such as the ability to get a caller's information, trace calls, and block unwanted callers. No matter which phone tracking app you go for, they all make life easier by allowing us to have some control over our phone calls.
How does Caller Location Tracking Apps Work?

Call tracking apps work by using the phone's GPS technology to map the exact location of the caller. By gathering and analyzing a large volume of data, they can give you detailed information on who is calling you or where a call might have originated in real time. Most of these apps come with a searchable database, which allows you to identify the caller's name and address instantly. 
With these apps, you can also keep track of telemarketers, unknown callers, and scammers in real-time. Most of them even have the option to block calls from certain numbers, so you don't have to worry about receiving spam or annoying ads anymore.
While this all may seem too good to be true, these apps have actually proven to be incredibly popular in the past few years thanks to their many features. But sometimes, they may not be enough for you. There are some limitations to these apps that could prevent you from getting the most out of them.
Reverse Phone Lookup
Get the Owner's Name, Address & More!
Benefits of Caller Location Tracking Apps

The benefits of tracking phone calls are hard to ignore. Not only can you track calls in real-time, but also get detailed information on the caller, such as their name and address, as well as any background info or criminal records associated with them. Let's take a closer look at some of the main benefits:
1. Increased Security
The most obvious benefit is increased security. By using a tracking app, you can be sure that all of your calls are being logged and tracked in real-time, making it easier to identify potential fraud or criminal activity before it's too late. 
2. Block Spammers and Telemarketers
If you're tired of getting bombarded with telemarketing, sweepstake, or scam calls from unknown numbers, then caller tracking apps are exactly what you need. Most of them allow you to block numbers from a database, so you don't have to worry about receiving calls from the same person ever again.
3. Easily Locate Your Contacts
Another great advantage is that you can easily locate your contacts and family members if you have their phone numbers. With just a few clicks, you can track down the exact location of anyone on your contact list, which is incredibly useful for times when someone isn't answering their phone.
4. Identify Unverified Numbers
If you receive a call from an unverified number, caller tracking apps have the ability to identify it and provide detailed information on its owner. This makes it easier to determine whether the call is important or not and can also help you identify potential scammers or criminals. 
Best Caller Location Tracking Tools
Now that we have discussed some of the benefits let's take a look at what caller location-tracking apps are available: 
1. Number Tracker Pro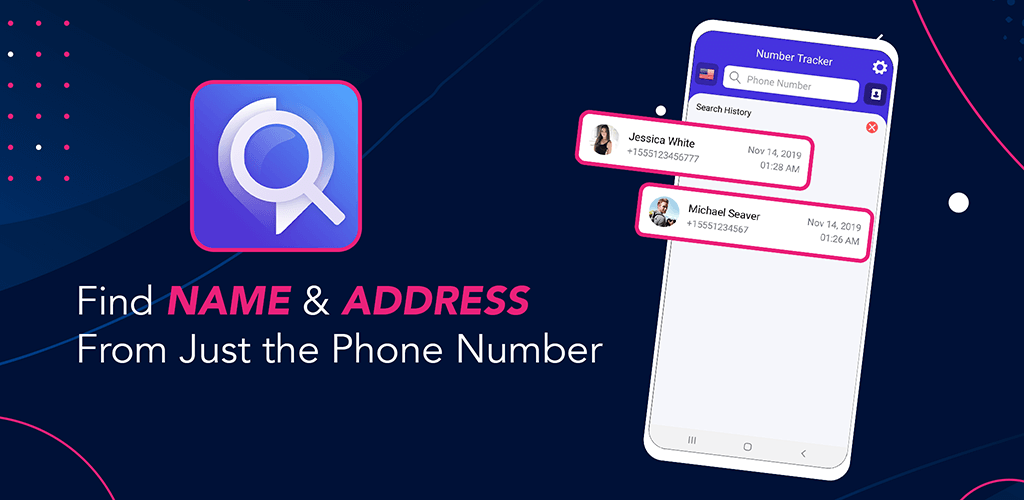 What if you want to track down the origin of an unknown caller and get their name, age, and other detailed information? Number Tracker Pro is a great app for that.
This state-of-the-art call-tracking solution comes with an extensive searchable database and the ability to track calls from any phone number. It even features people search and reverse phone lookup options, making it one of the most comprehensive phone call tracking apps out there.
While this may be one of the most powerful apps on the market, it's important to note that there can be some limitations. Unlisted or private numbers aren't always searchable, and people's search might not return results with some unknown callers. If you have the details, though, this is the way to go! 
Features:
-Look up a phone number and get detailed info such as name, age, address, etc. 
-People Search feature allows you to find information on any person using just their name 
-Reverse phone lookup to find out what number the user is trying to look up
-Advanced search filters for refined searches
Pricing
Number Tracker Pro uses a credit-based system. It costs 1 credit for each search, and you can purchase credits in packages of 10 or 50. These credits never expire, so you can choose to stock up and use them whenever needed. 50 credits cost $39.95 USD, or about $0.80 USD per credit, and 10 credits cost $19.95 USD, or about $ 2 USD per credit.
Reverse Phone Lookup
Get the Owner's Name, Address & More!
2. CocoLookup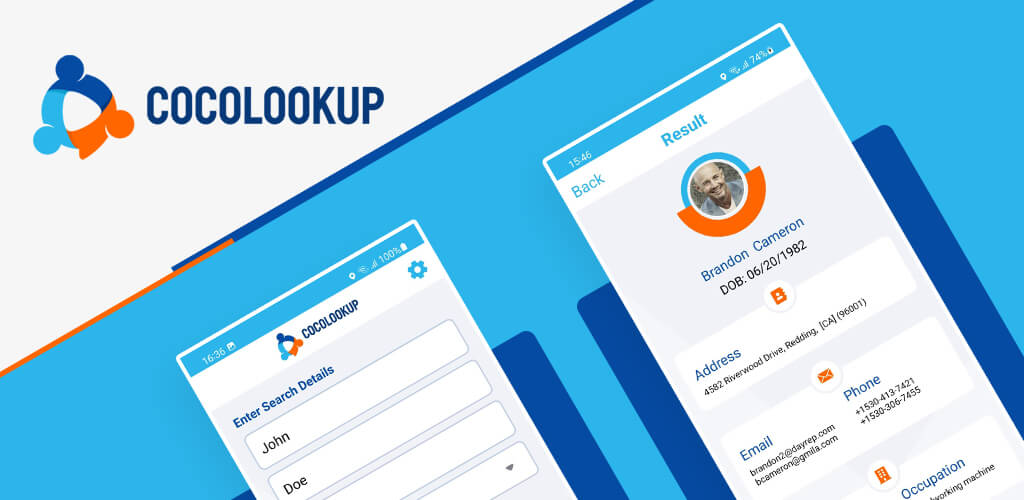 The next tool on our list is CocoLookup. As one of the most popular call-tracking software out there, CocoLookup makes it easy to get comprehensive information, including current and past addresses, social media profiles, criminal records, and more.
To use the app, simply enter a phone number into the search bar and hit 'enter.' The app will then search through billions of cellular and public records to return the most relevant information about the caller in a matter of seconds.
CocoLookup also comes with an 'Advanced People Search' option, which gives you even more detailed info on people from any area code or city in the U.S. Plus, its database is updated on a daily basis, so you can be sure that you're getting the most up-to-date information available. 
Features:
-Advanced call tracking functionality
–Reverse phone lookup to identify who is calling you 
-People Search to find info on any person from a specific area code or city using just their name
-Detailed information such as current and past addresses, social media profiles, and more
Pricing
CocoLookup is free to use for a basic search, but if you want access to additional features and more detailed information, you will need to purchase credits. You can buy credits in packages of 10 or 50. Each search costs one credit, and purchasing a larger amount of credits will get you better discounts. Purchasing 10 credits will cost $19.95 USD or about $2 per credit, and 50 Credits will cost $39.95 USD or about .80 per credit.
3. TrapCall
Tired of all the annoying robocalls, scam calls, and endless telemarketing? Then TrapCall is for you. This powerful tool not only blocks unwanted numbers from your contacts list but also allows you to retrieve detailed information on any phone number.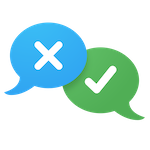 TrapCall makes it easy to trace calls in real-time, identify spammers and telemarketers, and even record conversations for you to listen back to later. You can also block suspicious or dangerous numbers with a single tap.
Features:
-Block unknown and spam numbers with a single tap
-Lookup any phone number to trace calls in real time
-Record conversations for later use
-Retrieve detailed information such as name, address, etc. from any number.
Pricing
TrapCall offers different subscription plans depending on the features you need. There is the Basic plan which costs $4.95 USD per month or $39.60 USD per year, and the Pro plan, which costs $9.95 USD per month or $79.60 per year. The Pro plan offers all of the basic features included in TrapCall, plus additional features such as Unlimited Spam Protection and Advanced Caller Lookup.
Reverse Phone Lookup
Get the Owner's Name, Address & More!
4. TrueCaller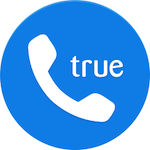 Whether you're looking to identify unknown callers or track phone calls, TrueCaller is the way to go. This powerful app boasts a massive searchable database with over three billion records, making it easy to find anyone in a matter of seconds. With TrueCaller, you can easily find detailed information on any caller, including their name and address as well as social media profiles, criminal records, and more.
Plus, this app also features an automated spam blocker and allows you to block unwanted callers. This can be incredibly useful for keeping your phone secure and ensuring that only essential calls get through. 
Features:
-Automatic spam filtering and call blocking
-Look up phone numbers to get detailed information on any caller
-Advanced People Search feature that returns results in seconds
-Social media profiles and records associated with the person's number.
Pricing
TrueCaller offers three subscription options ranging from a free version to a subscription-based version. The free version offers basic features such as Caller ID, Spam Protection, and Call Blocker. The Premium plan, which costs $29.90 per year, includes additional features such as Advanced Name Search, Phone Insights, and Enhanced Privacy & Security options.
The Gold plan is the most comprehensive and costs $249 USD per year and includes everything included in the previous plans plus customizable ID and blocking options, no ads, and unlimited profile search results.
5. Hiya

Last but not least, we have Hiya. This comprehensive calling app is popular among users due to its ability to identify unknown numbers instantly and accurately. Hiya can tell you whether a certain number is associated with a business, check for spam and fraudulent callers in real-time, and even let you block calls from selected numbers at any time.
This app also has a powerful search engine, so you can easily find a person's address or other personal details. Hiya isn't just useful for identifying real phone numbers either – it can be used to track down virtual numbers from virtual phone systems as well. 
Features:
-RoboTalker Call Blocker for auto-blocking spam calls 
-Business lookup feature to identify unknown numbers instantly
-Advanced search engine to find personal details such as address
-Ability to track down virtual phone numbers from virtual phone systems.
Pricing
Hiya offers both free and paid subscription plans. The free plan includes basic features such as caller ID, spam protection, call recorders, call blocker, and more.
Paid subscriptions start at $2.99 USD per month and increase in price depending on the features you need. Premium subscribers get unlimited lookups, advanced caller ID, 24/7 customer support, an automated RoboTalker call blocker, and more.
Conclusion
No matter what type of phone tracking app you go for, they all offer different ways to keep your calls secure and track down people or numbers that are hard to find on your own. The right one for you will depend on your needs, so make sure to read up on all the features first and do some research before deciding which one is best suited for you. 
When it comes to caller-location tracking software, there are plenty of amazing ones out there that can make your life a lot easier. Whether you want increased security or the ability to identify unknown or suspicious callers, these top 5 call tracking apps in 2023 have got you covered!
We recommend that you do your research, look up all the features offered, and pick the one that best suits you.
Best Cell Phone Monitoring App
135,485 people have signed up.
Monitor Calls & Text Messages

View Photos and Videos

Location Tracking & Geofence

Monitor WhatsApp & Kik

Detect & Alert for Inappropriate Activities

Monitor Websites Visited

Compatible with Android and iOS