A cell phone can be a great resource for children. It can help them stay connected to their parents while visiting a friend's house. It makes it easy for parents to stay up-to-date with pick-up times or cancellations while kids are enjoying after-school activities. For older kids, a cell phone can help kids and parents feel more secure about them going to the mall or the movies on their own.
But giving your child a cell phone can also give you a great tool; the ability to see where your kids are. If your child or teen is like most, their smartphone will go everywhere with them. If you have the ability to track their phone, you'll also have the ability to track where they are. Know that your child has gotten to a friend's house safely or that they are where they say that they are with just a few clicks of a button.
There are plenty of tracking apps that you can download on your child's phone and on your own. But what if you don't want your child to know that you're keeping an eye on them? There are a few options for that, too. Keep reading to learn how to track your child's android app without them knowing.
How to Track Your Child's Android Phone
Figuring out how to track your child's android phone, and especially how to track it without them knowing, can be a little tricky.
One great way to protect your kids is with a parental monitoring app, like Family Orbit. But these aren't your only option. There are a variety of other apps that you can use, including some that you may already have downloaded on your cell phone, and on your child's.
There are a few free tracking services you can use instead.
Google Maps
If your child has Google Maps on their Android phone, you can use it to track their location. While this app isn't a dedicated tracking app, it does have a "Location Sharing" feature that can come in handy if you want to see where your child is.
To track your child using Google Maps, you'll need to have their cell phone. Open the "Settings" menu in the Google Maps app, then tap "Get Started." Here, you'll be able to set how long you'll share locations.
Turn off the notifications. Unless your child goes searching in the app, they won't know that you're using it to track them. However, because you do have to set this up in the app, you'll need access to your child's phone.
Google Timeline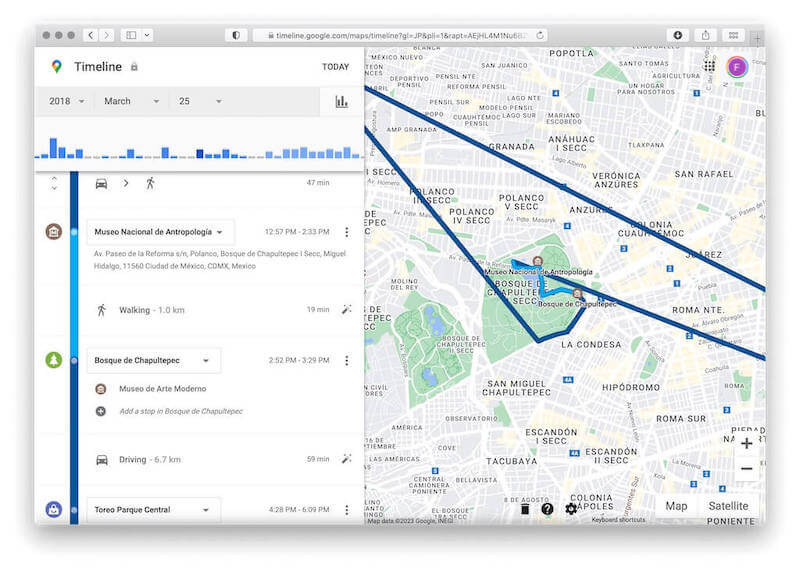 Another way to track your child using Google Maps is through the Google Timeline feature.
This option doesn't require you to set anything up on your child's phone, but it does require them to be logged into your Google Maps account. This is something that you can do when initially setting up the phone. You'll also need to make sure that your child's phone's GPS and location services are turned on.
You can access your Google Timeline from a desktop or another device. Open the Google Maps app, then tap your profile picture. From this menu, select "Your Timeline." Here, you can see where devices that have Google Maps logged into your account have been.
This is a good option if you want to look back on where your child has been. However, keep in mind that Google Maps often lists locations as places, like restaurants, stores, or parks. As a result, it can show your location based on what's closest to you. Your child could be in one store, but the app displays another nearby store instead.

Find My Android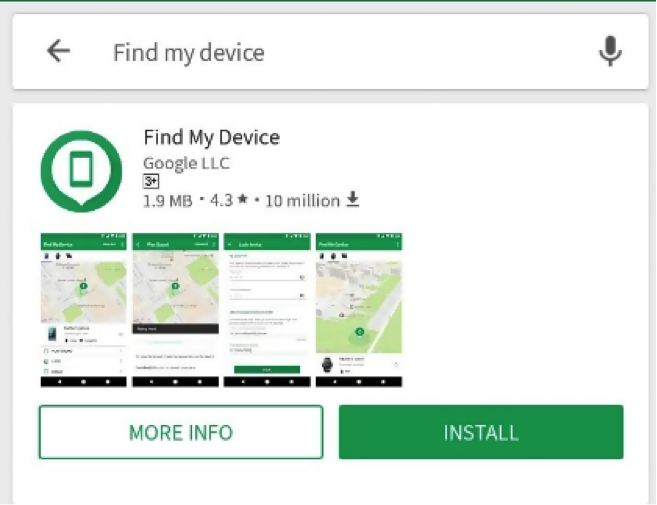 Most people have heard of the app, "Find My iPhone." This popular feature allows Apple users to track their devices in case they are lost or stolen. This feature could also be used by parents to track where their child is. In the past, this feature was only available to those with iPhones or other Apple devices.
Recently, though, Android created its own feature, called "Find My Device." In fact, most new Android devices come with this already installed on the phone or tablet. However, in order to use it to track your child's location, you'll need to set it up ahead of time.
Besides making sure that the "Find My Device" app is on your child's Android device, you'll also need to sign in on Google and have the phone's location services turned on. This can make using this feature without your child knowing tough. This is especially true if you're trying to track a savvy tween or teen, as they'll know to check for apps like this.

Use Number Tracker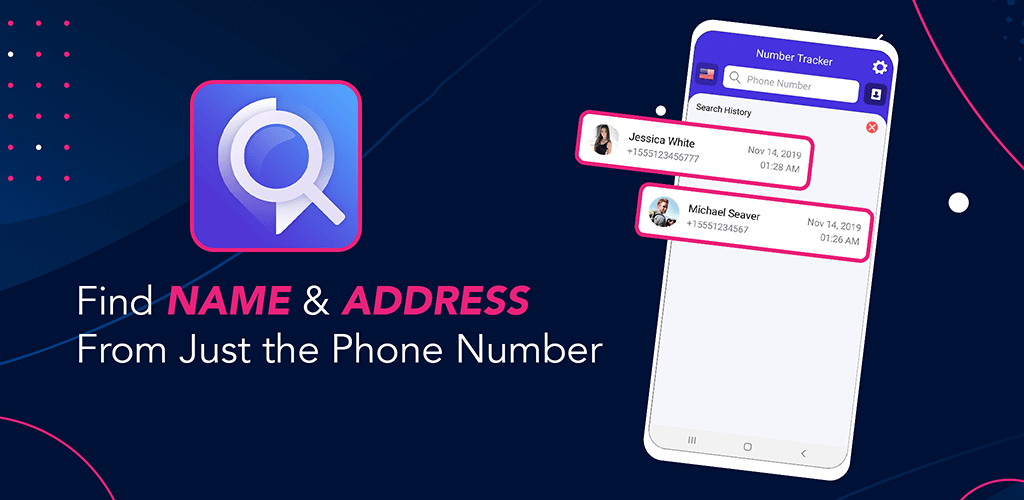 The website, Number Tracker, promises to track down a phone using only a phone number in as few as 5 seconds. This sounds like a fast, simple, and free way to track your child's Android phone without them knowing that you're doing so.
However, while the app promises to offer its service for free, tracking a phone number requires you to purchase their credits, which does cost. Instead of downloading an app on the device, it uses the URL-based method of tracking a phone location. involves using a special URL link that is sent to the target phone. When the user clicks on the link, it will allow the phone's location to be tracked in real-time using GPS technology.
When you're desperate to track down where your child is or to figure out if they're lying about where they're going, it can be tempting to turn to solutions like this. But getting ready ahead of time, and utilizing the right parental control app, can help you protect them better with fine-tuned monitoring.
Call Phone Carrier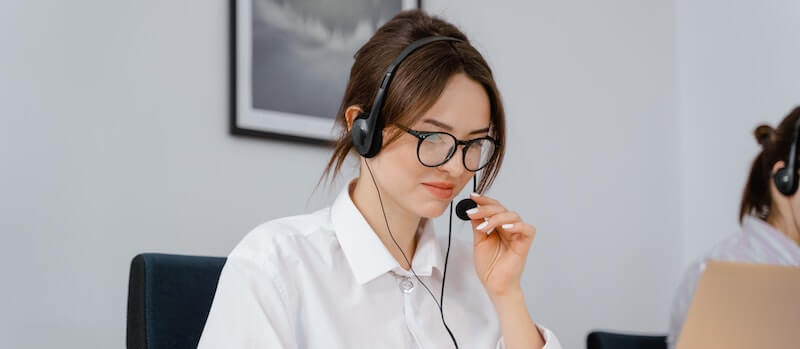 If you're facing an emergency and need to track your child's phone, you can always call your cell phone carrier. This option does take time. You'll need to wait to talk to an employee at your phone carrier. You'll likely need to verify that you are who you say you are as well.
However, if you do this, they may be able to help you track where your child's phone is, and hopefully where your child is as well. Not all carriers are able to provide this service. It's also important to keep in mind that this service relies on cell phone towers. This means that they may not be able to accurately track where your child is, only narrowing it down to a larger area.
Life360 App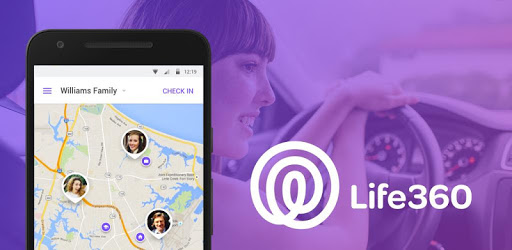 Similar to the Android "Find My Device" app, Life360 is another simple tracking app that can be used to share the locations of your family members. But like the "Find My Device" app, the Life360 app has a few problems.
First, your child is likely to notice this app, and will quickly know that you're tracking them. In addition, the app charges a monthly fee but doesn't provide any additional security or parental monitoring features.
Why is it Important to Track Your Child's Cell Phone Use?
Having a cell phone can expose your child to a number of risks. More than 72 percent of tweens and 85 percent of teenagers have been victims of bullying, often through the internet. Peer-to-peer bullying is hardly the only threat though; 70 percent of kids between the ages of 7 and 19 have been exposed to online pornography by accident.
Today's younger generations are more tech-savvy than their parents by the time they reach age 10. Unfortunately, this doesn't necessarily mean that they are aware of the risks and dangers lurking on the web or how to protect themselves.
Tracking your child's phone can allow you to see where they are at all times. But with the right parental control app, you can not only track their location but their activities on their cell phone as well.
Why Use Family Orbit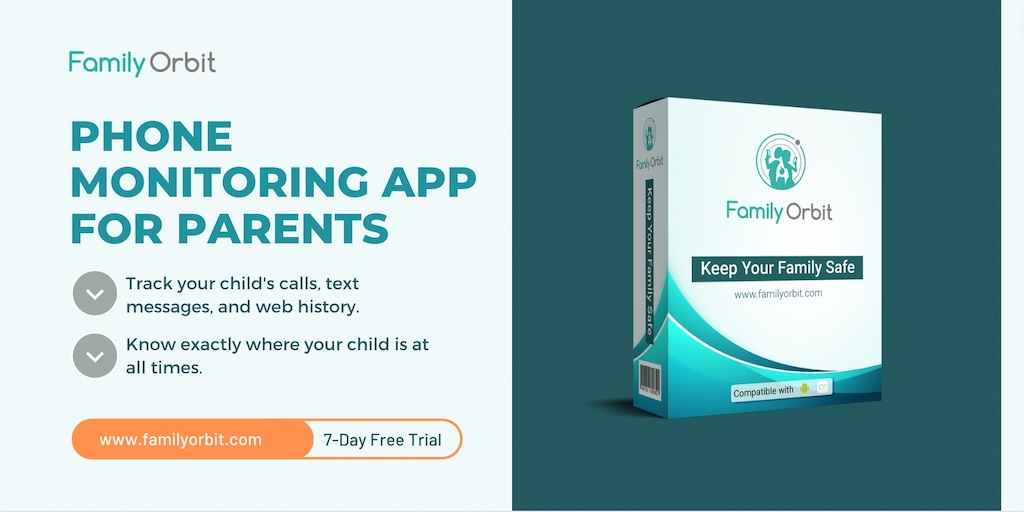 Looking for another solution for how to track your child's android phone without them knowing? Family Orbit may be the solution.
Family Orbit's parental application offers a number of features designed to give parents greater control over their child's devices. The app includes a GPS Tracker that makes it fast and easy to see where your child is at all times. As an added bonus, this feature is great for kids who tend to misplace their cell phones!
The GPS Tracker is far from the only feature parents can use to protect their kids. You can use the Family Orbit app to monitor your kids' phone usage, including what they are doing or the apps they are downloading. The A.I.-powered parental monitoring feature can help you detect the signs that your child may be the victim of cyberbullying, engaging in sexting, or downloading inappropriate content.
Ready to see how the Family Orbit app can help you take back control of your child's Android phone? Click here to try it for free today.
Best Cell Phone Monitoring App
135,485 people have signed up.
Monitor Calls & Text Messages

View Photos and Videos

Location Tracking & Geofence

Monitor WhatsApp & Kik

Detect & Alert for Inappropriate Activities

Monitor Websites Visited

Compatible with Android and iOS