The first Apple Watch was created in 2014. It exploded in popularity since then, and today you can see all sorts of people wearing them. They allow a person to do a variety of things such as send texts or receive emails.
Many parents connect their phones to their child's Apple Watch so that they can keep track of them and keep them safe. Learning how to track an Apple Watch isn't as complicated as you might expect. But where should you start?
Keep reading and learn more about how you can track an Apple Watch and keep your child safe.
Can an Apple Watch be Used as a GPS Tracker?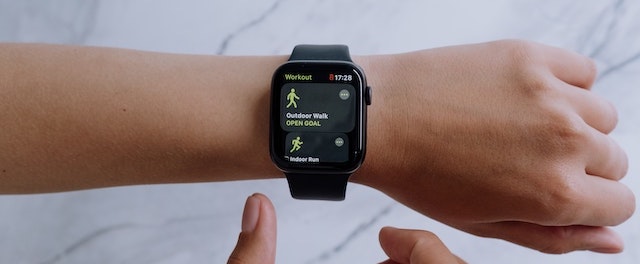 Yes, you can use the Apple Watch as a GPS tracker. Many parents have taken advantage of this feature to know where their kids are at all times. This is important if your child has to walk home from school alone or is alone at other times.
You might be at the grocery store when your child vanishes. But you won't need to panic if your child has an Apple Watch. You can use your phone to connect with the Apple Watch's GPS tracker.
This tracker will show you exactly where your child is. This makes it easy to find your child, no matter where they might be. Certain apps have advanced tracking features to make it easier, too.
Location tracking is very important for young children. This is because young children often wander off from their parents without thinking about the danger this might bring. GPS tracking can also be useful for older children in case they try to sneak out or go somewhere that they didn't tell you about.
How to Find Your Apple Watch via iCloud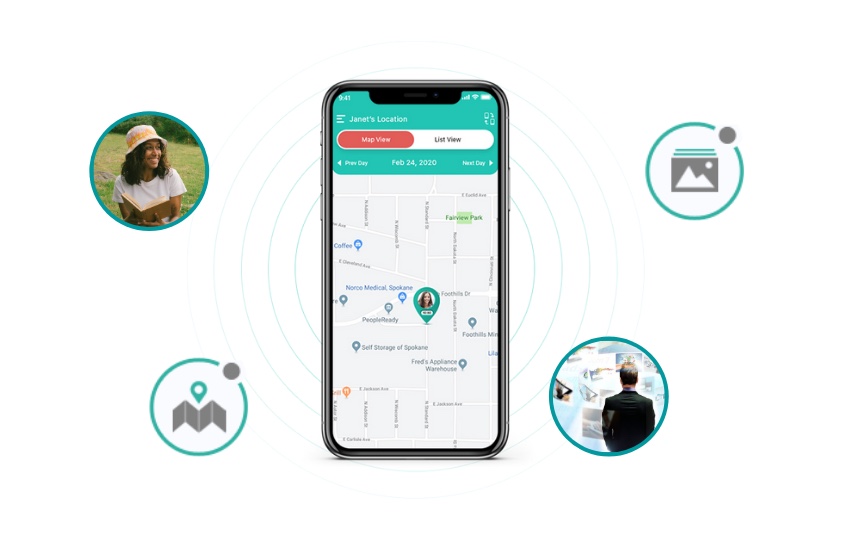 If you lose your Apple Watch or it gets stolen, you might be wondering how you can find it. If you have the iCloud app on an electronic device and the app is connected to your watch, you shouldn't have any trouble finding it. Sign in to iCloud on your computer with your Apple ID.
Click on the option that says Find iPhone, and then All Devices. Click on the option for your lost watch. This should then allow you to see your watch on the map.
You can also do this from your phone with the Find My app.
All you need to do is open the app on your phone. Navigate to the Devices tab. You will then see an option to select your lost Apple Watch.
Once you click on it, the app will show you the GPS location of your watch. You can keep track of its exact location and if it moves to a different area.
Key Features of Apple Watches for Child Care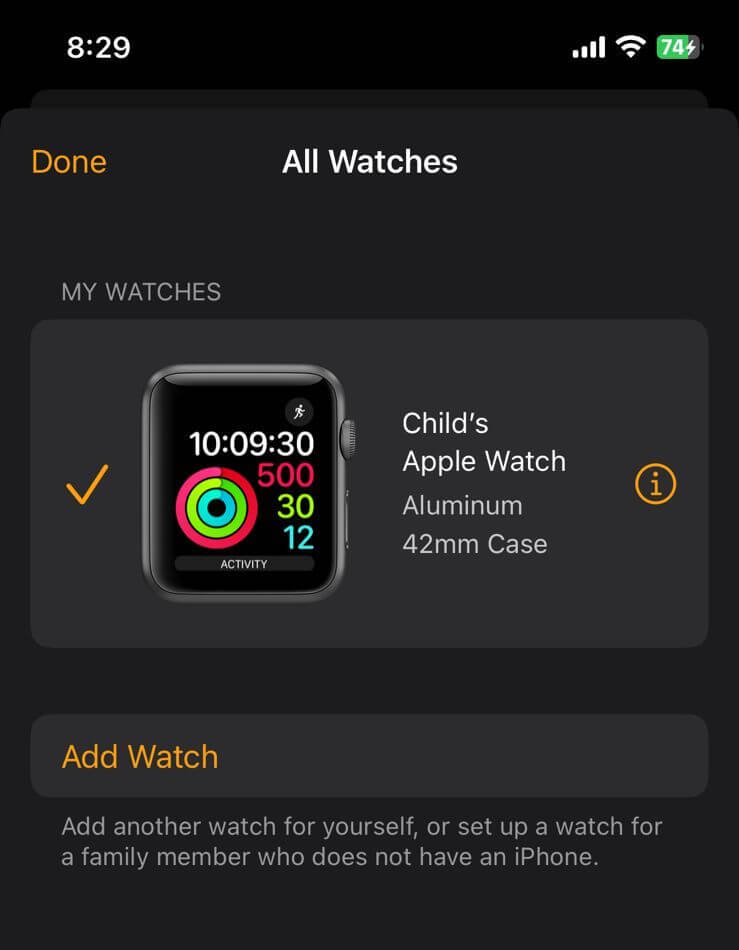 More parents are starting to use Apple Watches to help them care for their children. This is because these watches have features that make it easy to keep track of important factors. Consider the watch's health monitoring system.
This is great for keeping track of your child's heart rate, mobility, and so on. Some health apps also let you keep track of blood pressure, oxygen levels, activity, and more. This is ideal if you are concerned about your child's health.
You can also see if there is an abnormal change in one of these factors. If there is a significant drop in oxygen or a change in heart rate, you can contact your child and make sure they're okay.
Entertainment and Communication
Apple Watches are also great for entertainment and communication. It's no secret that children get bored easily. But an Apple Watch can keep them entertained.
This can keep them from wandering out of sight or doing anything dangerous. They will instead be too occupied with the watch to get into any dangerous situations. The watch makes it easy to contact your child, too.
It can receive texts and emails like a phone. This allows you to see how your child is doing throughout the day.
Location Tracking
Location tracking is one of the most popular features of the Apple Watch. It gives you the exact location of your child and updates that location in real-time.
This can calm your nerves if you are worried about your child going somewhere alone. It may make your child feel safer as well. If they get lost or need help, you'll be on the way as soon as you find your child's location.
Can You Track Your Child's Apple Watch?
The Family Orbit app can help you track your child's Apple Watch. Make sure you have the watch's Apple ID credentials. Inputting these credentials into the Family Orbit app makes it easy to see where your child is.
The app will also tell you the location of any other devices that are associated with the same Apple ID. The app will also give you a brief history of where your child has been. This allows you to see where your child last was and where they are now.
Family Orbit – iPhone Monitoring Software
The Family Orbit app is also great for monitoring your child's iPhone. You can easily monitor and control your child's phone usage with this app. This ensures that your child won't be accessing sites or contacting people that you don't want them to.
The app will also alert you about any inappropriate behavior on your child's phone. The app's built-in AI system can detect sexting, cyberbullying, and so on. It will also detect any pornographic or violent photos.
You can also take control of the phone and prevent your child from visiting undesirable sites. It also has a real-time GPS tracker that will help you keep your child safe at all times.
You might be wondering why all this is necessary. Can't you let your child have a phone and call it a day? This can be dangerous since children can stumble across dangerous sites with just a few swipes.
Children may also fall victim to predators online. Your child may think that they're texting with another child online, but that "child" might be a dangerous adult. Keeping track of who your child talks to is important to see if they are talking to the wrong people.
You can protect them with the Family Orbit app. This ensures that your child won't fall into any dangerous situations.
Do you want to get started right away? Consider signing up for a free trial and see how it will help you and your child.
Apple Watch – FAQs

Do you still have questions about Apple Watches?
Find your answers below.
Can an Apple Watch Tell Where You Are Like a Map?
Yes, it can. Apple Watches have very advanced GPS features.
These features make it easy to see where you or another person might be. Different apps make it easier to keep track of a person's location, too. This allows you to see where a person has been and where they currently are.
Can People Know Where You Are if You Wear an Apple Watch?
No, not unless they are connected to your tracking app and have access to it. You can only access an Apple Watch tracking app if you have your Apple ID. This means that random people can't see where you are if you wear an Apple watch.
This is why it's important to avoid sharing your ID with people. This could make the GPS tracking feature unsafe. Otherwise, it is a very safe option.
Do All Apple Watches Have the Same Tracking Features?
Not necessarily. Many of them are very similar, but some have minor differences.
The tracking apps that these watches use are also different. You might have to try several apps before you find one that feels right to you. Most of these apps are designed similarly so that they are easy to use.
Can an Apple Watch Find Your Way Without a Phone?
Apple Watches are usually connected to iPhones. Without a phone, the watch can still connect to your computer.
This is how the iCloud app works. This is handy in case you don't know where your phone is.
What to Do if You Lose Your Apple Watch?
You can find your Apple Watch using a tracking app on your phone. Connect to the app and input your ID. This will give you a map and the location of where your Apple Watch.
This makes it easy to track down and find. It also makes it harder to lose your watch in the future.
Best Cell Phone Monitoring App
135,485 people have signed up.
Monitor Calls & Text Messages

View Photos and Videos

Location Tracking & Geofence

Monitor WhatsApp & Kik

Detect & Alert for Inappropriate Activities

Monitor Websites Visited

Compatible with Android and iOS