Are you worried about how your teen is spending their time online? Perhaps you are constantly up at night wondering where they are when they are out with their friends? It sounds like you could need a teen tracker app. Here are some of the reasons why this can be the right choice.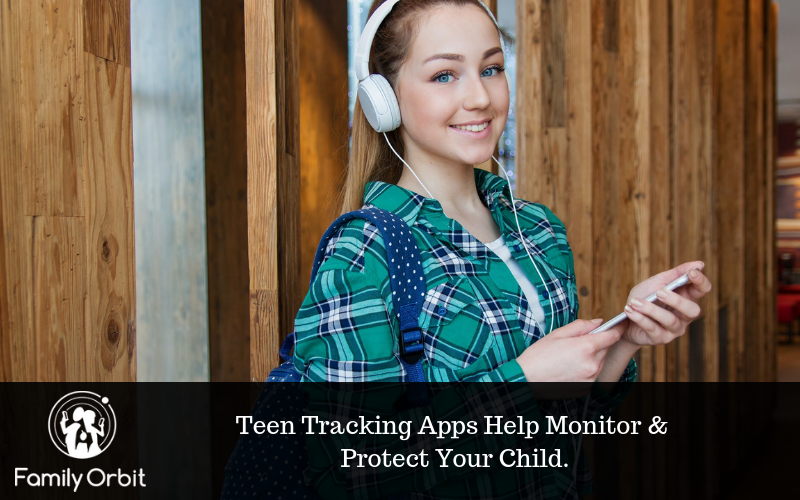 The Danger of Snapchat And Similar Apps
Snapchat is one of the most popular apps for phones today. According to one report, 90% of users are between the age of 13 and 24. One of the dangers of Snapchat is that messages, videos, and images are set to automatically disappear after they have been read. This has made it a popular choice for the transfer of nude photographs. A study in 2018 also highlighted that 1 in 7 kids between 17 had sent texts. 
While you can alter Snapchat to ensure that messages are saved for 24 hours, there is no way to view images and videos that have been sent after they have been opened. That's why you might want to monitor your teen's use of Snapchat and similar websites. With a teen tracker, you will also have the option of blocking apps like this and ensuring that they can't access them at all until they are old enough. 
There are other similar apps like this including Kik where messages can be erased simply by logging out the app after use. 
If this wasn't worrying enough another report reveals that kids are also on Tinder. The Huffington Post reported that 7% of people on the app are between 13 and 17. The danger here is clear and an app like this should definitely be locked for this age group. 
Dangerous Websites
Of course, it's not just about the apps that are on their phone. You also need to be wary of websites that your child could be accessing. This includes anonymous messaging sites like Omegle. With Omegle, users can add tags including locations. So, it's possible for people to find one another close by. Authorities have warned that websites like this are being used by child groomers with many lying about their age. 
There are also the modern-day chat rooms which include Discord. With Discord, you can set up your own chat room and then encourage other people to join. Many parents are under the false assumption that Discord is safe but this may not be the case. Since Discord can be used by anyone, it's another way for children to hide their communications with people from their parents and it is worth monitoring. 
It's not just about who they can talk to either but what they can view. There are countless free to access pornography sites online. It's important to be aware if your child is viewing content like this so that you can address it and again potentially block harmful or dangerous websites. 
Track Your Child's Whereabouts 
Don't forget a child phone tracker won't just allow you to look at their activity online, you can also use it to make sure that you are able to monitor their actual whereabouts. This can provide you with peace of mind that your child is in school when they are supposed to be. Or, that they haven't left a town or city. Why is this crucial? Well, while parents often don't like to think about this type of scenario, it's impossible not to worry that a teenager could be abducted. According to recent reports, 460,000 children go missing in the US every year. Some may run away, others could be abducted. By being able to track a phone, there is a stronger chance that you can locate your child or find their last known location. This can be a great help in an emergency situation. 
Don't forget, with tracking, you will also be able to find out whether they have spoken to anyone recently or made contact with someone on an app like Tinder. Ideally, though, you will be able to ensure that the situation never reaches this point. 
Screentime 
Tracking isn't just about safety. It's also about making sure that your teen isn't addicted to their phone or spending too much time staring at a screen. Screen time usage for teens can be quite shocking with some reports suggesting that teens spend nine hours of their day online. At this point, it's difficult not to worry that these interactions will be impacting their performance in school as well as their personal life. 
With a tracker, you will be able to monitor screen time and check if it is reaching a concerning level. You can then discuss the issue with your teen and in the worst scenarios, you will be able to take action. You can lock the phone, particularly at night You certainly don't want your child to stay up until the early hours staring at their phone screen. 
How Long Should You Track Your Teens Phone?
This is a question that troubles many parents. At a certain point, you want to be able to trust your teenager to act responsibly and not need you to look over a digital shoulder.  So when is the right time to relinquish control? The truth is there's no correct answer here. For many parents who choose tracking as an option, they will often keep some level of control until the teen is 18. It will typically depend on how comfortable you feel and whether you can sleep easy knowing that your teen is safe. 
We hope you see now the massive benefits of using a teen tracker to keep a check on your teen's activity online and in the real world. This is all about ensuring that they are safe. Even monitoring screen time ensures that teens don't get addicted to this tech which experts agree can have a similar impact on our brain as drugs like cocaine when used too frequently.