There's no shortage of reasons why you may wish to find someone online. You may want to reconnect with someone who you've lost touch with. You may need to conduct some background research on a potential employee. Or you may need to find someone instantly, for a whole host of reasons: it helps to know where our family members are, for instance.
Whatever your motivation for finding someone, you'll need to know how to do it if you're going to be successful. On this page, we'll run through everything you need to know about finding someone. We'll discuss how to find someone free of charge, the best-paid options, and how to use both so you can find the best you're looking for as straightforwardly as possible.
Ready? Let's dive in.
What are the best possible ways to find someone free of charge?
The internet is useful for, well, just about everything, including trying to find people. Armed with as little as their name, you'll likely be able to find out at least something about the person. And good news: this won't cost you a penny, though it's always important to remember that you nearly always get what you pay for. While the sites we outline below will help you a little, you can't expect to get a full list of all the details that you may be looking for. But in terms of figuring out that they're a real person and some basic background information, the below should serve you pretty well.
Google Search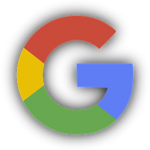 You might have heard of Google, a small tech startup that aims to…OK, of course, you've heard of Google. It's a synonym for the internet at this stage. If you're looking for publicly available information about a person (or anything else, for that matter), then it's a good idea to start with the world's best internet search engine.
The best approach is to keyword blast all the information you have about the person. For instance, if you're looking for John Doe, who you think is from Detroit, Michigan, then typing 'John Doe Detroit Michigan' into the search bar and hitting enter is what you should do. Pro tip: enter the name in inverted commas: for example, '"John Doe" Detroit Michigan.' This will find results where the specific term "John Doe" turns up, rather than, for example, 'John Edwards, Mary Doe.' You never know what information might turn up.
Social Media Search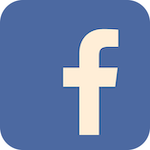 There's a high chance that the person you're looking for has made all their information freely available on one of the many social media sites. You can use Google to find their accounts, or you can use the search bars on each specific social media website.
Websites to search include Facebook, LinkedIn, Instagram, and Twitter. Simply head to those websites and search for the name of the person that you're looking for. On some of the sites, you can also search by phone number or email address, which gives you multiple options for finding the right person.
The level of information that you get from these sites can vary significantly. If their account is private and they've only provided the bare pieces of information, then the search won't yield much. However, there's also a chance that you find more or less everything that you want to know — you may find their full name, date of birth, location, and a selection of photographs taken down the years. So it's worth a try.
TrueCaller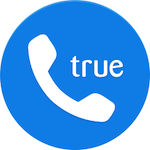 TrueCaller is useful if you're trying to track down a person's phone number. Let's say that you only have the name of the person that you want to reconnect with. In that scenario, it'd be best to try to find them on social media and send them a direct message. However, what if they're not on social media? We tend to think that everyone's on social media, but 20% of Americans don't have a single social media account. And there are many people who have an account but never use it; you can send them a message, but they may never see it.
In that case, you can try TrueCaller. With a premium membership, you'll have the option to search by name and have TrueCaller submit a contact request to the person in question. If they accept the request, then you'll have the phone number that you've been looking for.
TrapCall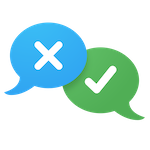 TrapCall will help you get the phone number of people you only know the name of. But what if the opposite scenario is true: what if you only have the phone number of someone you need to get in touch with? Or let's take it one step further: you don't even have the phone number; you're just receiving calls.
TrapCall can help you to unmask those annoying calls from withheld numbers. Once a phone number from a hidden number comes in, TrapCall will take over, work its magic, and then reveal the phone number of the caller. At that point, you'll just need to call the number on the screen, and find out who it is that's been calling you by asking them directly.
WhatsApp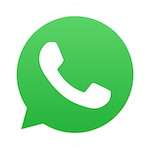 If you're looking to find out where someone is right at this moment, and you have their phone number, then you can use WhatsApp to find them. The popular messaging app has a feature that allows people to share their location, both static and in "real-time." By that, we mean users can share their location that grabs it 'at the moment,' or they can share it "live" for a set period of time, which updates as they move to a new location. It's a live tracker, basically.
However, it's not as if you can just follow a person's movements whenever you feel like it, just because you have their WhatsApp contact details. They'll need to voluntarily share their location with you. So there's not much "secret" about this method — it's all out in the open. It is free though.
Why Paid Search Engines are Better?
The websites and methods that we discussed above are all free. The question is: should you use them? The old adage 'you get what you pay for' shows itself to be true with virtually everything else, so how does it stack up when it comes to finding people?
We think the saying keeps its truth in this instance. The free options for finding people, not to mention locating people yield pretty poor results, at least in comparison to the results you can get from the paid options.
That's because paid search engines have access to information that's both publicly and privately available, and they also make a habit of updating the information, too. You could find a person's Facebook account, but if they haven't updated it since 2014, then the information that you get from that page isn't going to be all that useful.
You're not trying to find just any old information; you're trying to find relevant information. And that's often only something you can get by using a service that intends to provide that type of information.
Best Recommended Sites to Find Someone Online
If you do go down the paid route, then you'll be in luck: there are plenty of options available to you. Of course, they're not all created equal, and neither do they offer the same service. There are some that allow you to track a person's location in real-time, while others are used for finding background information, such as their address or criminal history.
We'll run through some of the best options below.
Number Tracker Pro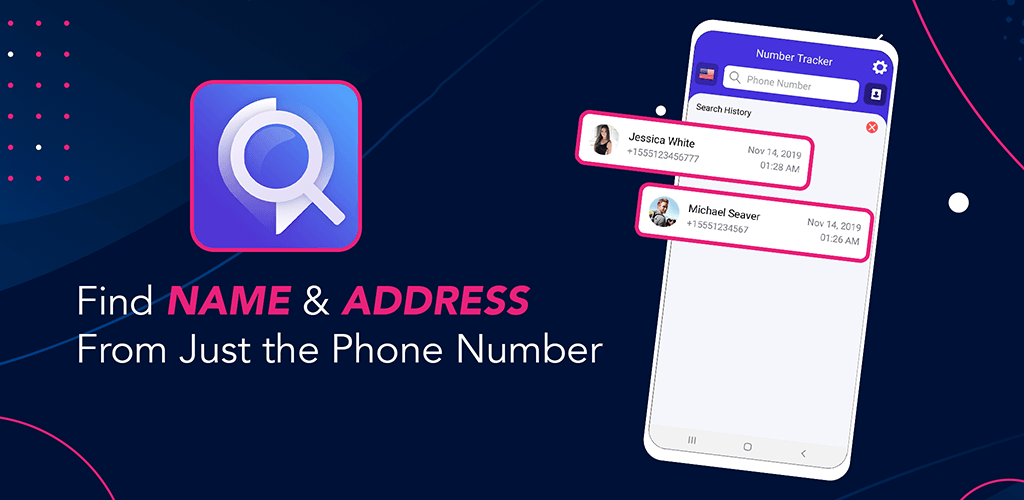 Let's start with Number Tracker Pro. This service helps you to find the name of a person using only their phone number. If you've been getting some mystery calls and you don't know who they're coming from, or you have a phone number but don't know the name of the person (which can happen more often than you'd think), then this service can help you.
They also claim that they will provide you with a host of other useful information too, such as their address, marital status, their job, educational background, and more. There are various pricing levels, depending on how many numbers you need to look up. Visit the Website for more details.
CocoLookup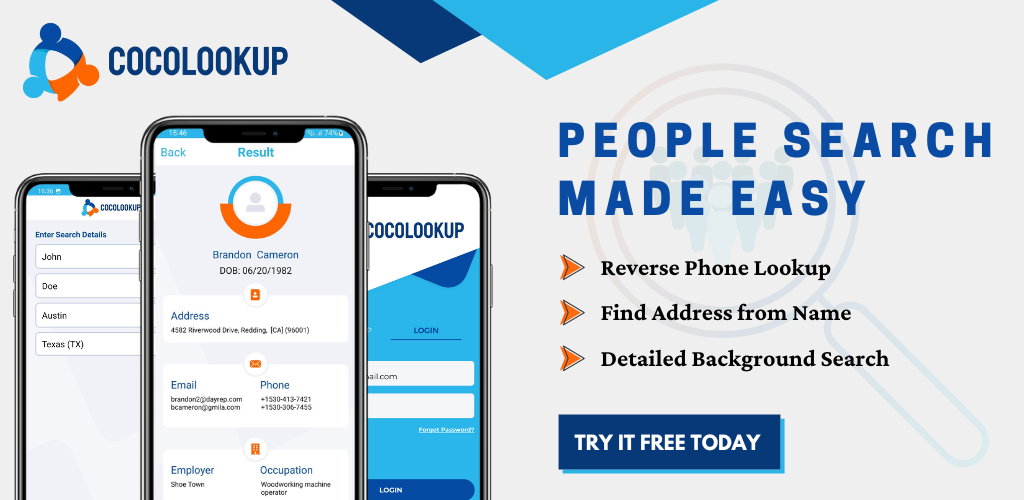 CocoLookup is useful if you're trying to find public information about a person that you can not easily find online. For instance, if a person has a criminal background, then that information is available to the public — but it's not listed on Google search engines. It's information that you could find yourself, but it would take a lot of work. There's a whole bunch of details you can get by using this service, including their address, whether they have a criminal background, traffic tickets, and other information.
You can search by name, email address, and phone number. Reports are cheap to get and are priced individually (you pay for every report you get). Click here to download the app.
Spokeo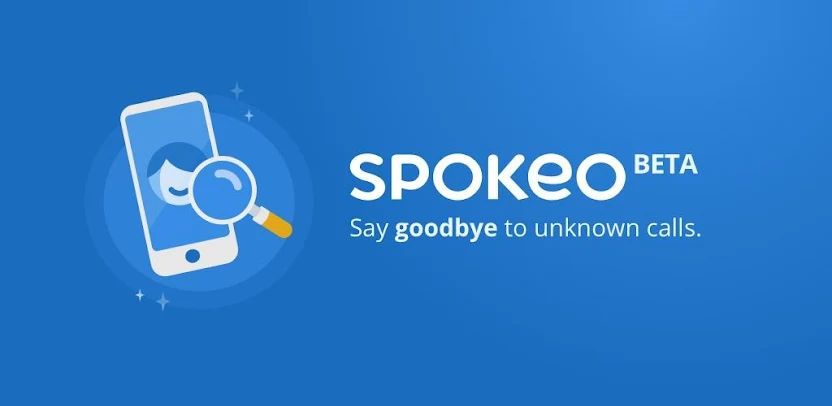 Spokeo is another website that offers background checks that help users find other people. Its been around since 2006, and in the 15+ years of its existence, have established itself as one of the most extensive people search companies in the world. They're more in the business of helping people to reconnect rather than snooping, however. Much of their information comes from social media websites — so in this sense, you can think of Spokeo as a way to save time rather than finding anything that's too scandalous. It'll be informed that the person who you're looking for has already posted themselves, after all.
It can be especially useful to use this service if you're looking at hiring an employee for a sensitive position or if you want to check whether the person that you've been dating is really who they say they are.
Family Orbit: A Reliable Tracking Tool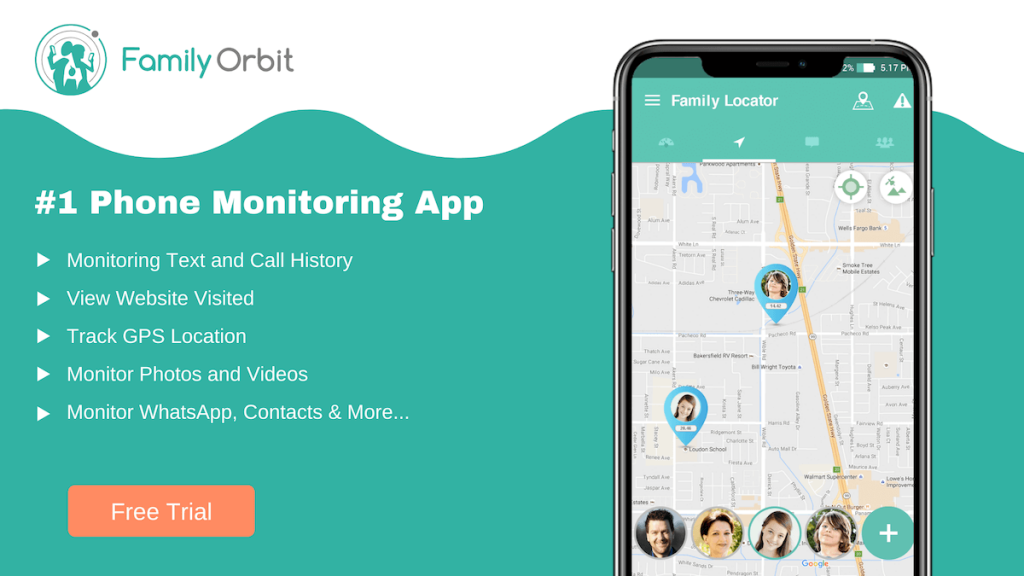 The services that we've outlined above will show you the general location of the person you're looking for. That could be as vague as the state, or it might get as specific as a city — but it's unlikely to be more specific than that. Plus, there's nothing "real-time" about this information. If the person is on a three-month trip to Europe, there's nothing in those results that'll tell you that.
If you're looking to track someone in real-time, then Family Orbit is the way to go. Family Orbit offers fast, accurate, and reliable real-time tracking of specific devices. If you and your loved ones have the app, then you'll be able to know exactly where they are with just a few clicks on your smartphone.
The app comes with a bunch of much-wanted features that parents love, too. For instance, there's the Geofence feature. If your child goes beyond the boundary that you've set for them, then you'll receive a notification alerting you to the news. There's also a handy history feature, so you can take a look at all the places that a person has visited.
Features / Benefits
So what can you expect from Family Orbit? The number one thing is peace of mind. With this app, you'll know that you can always check where your family members are at any given time. If you can see that they're exactly where they should be, then you can rest easy.
And that's just one of many features that help parents to take control of their children's safety. Aside from tracking location, you can also see what they've been doing online and set limits on the type of content they can view. The advanced AI system of Family Orbit will alert you when your child is engaging in risky or damaging online behavior, too.
Conclusion
It doesn't matter why you want to track a person. The important thing is that you can do it. While there's a sea of free options out there, it's best to go with a paid option — and not just any paid option, but the best one. With Family Orbit, you'll be able to look after your child's welfare in an efficient, tech-friendly way.