Mobile number tracker services are very useful in this modern age of scammers and highly connected children who need to be adequately monitored and protected by their parents. Basically, they are apps and services that enable you to find out details about the numbers that have been calling you, some will tell you everything from the location of the caller to whether they can be trusted or have been flagged as a scammer for example, but some definitely work better than others, which means you need to choose your preferred mobile number tracker online apps very carefully.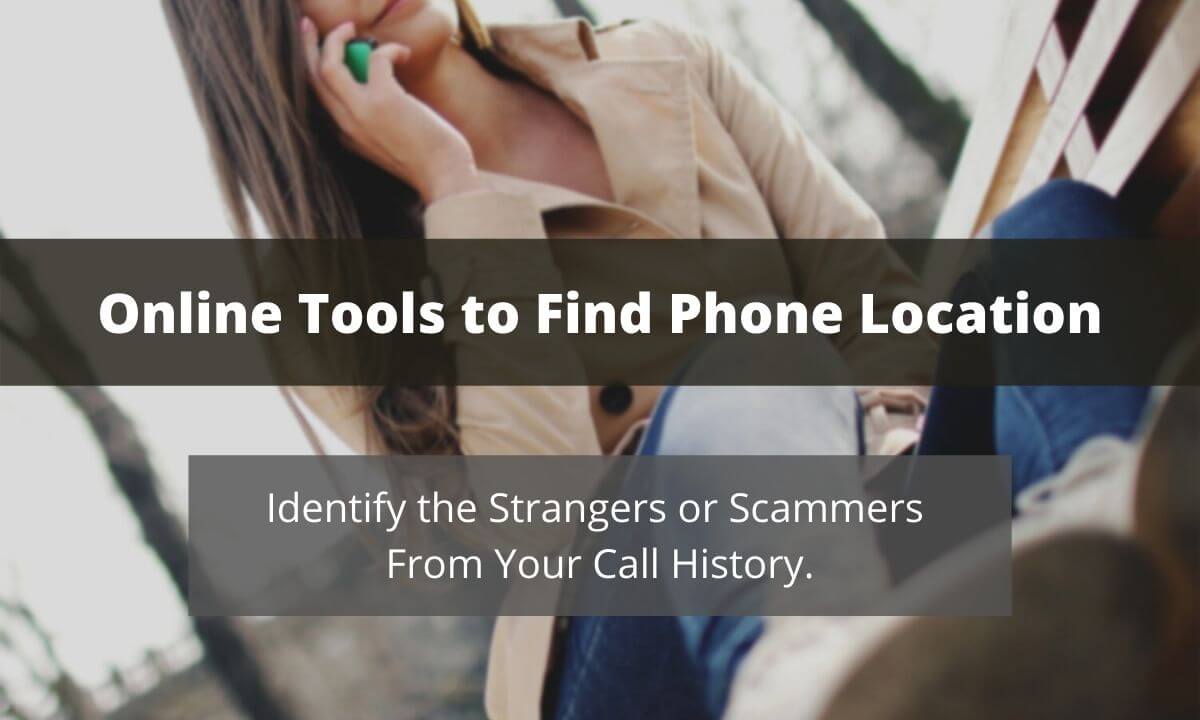 What are the benefits of a phone tracker service?  
There are many benefits to using a mobile number tracker online, but some of the most useful include:
Identifying scammers.

Many reverse phone lookup services will allow you to very quickly pinpoint scammers. They can do this by pinpointing exactly where a person is calling from, and in many cases, bring up their social media profiles and things of that nature too, which allows you to quickly identify anyone who may not be quite who they say they are.
Deal with stranger calls.

When strangers are calling you or your kids, it is very important that you know who you are dealing with so you can deal with them, whether that means talking to them, blocking them, or calling the authorities. Not everyone is who they say they are, and in order to protect yourself and your children, you need to know who is making contact with your family's devices.
Check your child's call history. If you have children, it's important that you monitor their online activity, which includes their call and text history. With mobile number tracker online apps, you can identify where a caller is phoning from and who they might be very quickly so you can act fast to protect your children if necessary.
What are the best ways to find the location of a caller online?
There are numerous apps and services that will do this for you, but two of the most popular are as follows:
With Number Tracker Pro 
Number Tracker Pro is one of the most used reverse phone lookup apps. It will give you a lot of information about the registered owner of any cell phone number you are looking to find out a little more information about.
Features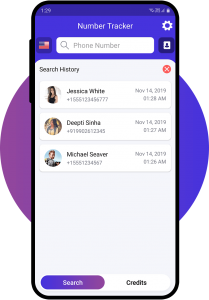 Find full name using cell number

Address lookup

Find carrier name

Find relationship details

Find job

Track location on a map
Benefits
Search anonymously

Covers all major networks so you don't need to worry about being blocked by specific carriers

Detailed information lookup including name, address, education, work, etc.

Global lookup capabilities

Purchase credits for one-time use
Conclusion
Although credits for a single search can be expensive, Number Tracker Pro will provide a great deal of information about the number you are reverse searching, so if you've found an unusual number in your child's phone, for example, it may well be worth the purchase.
With NumTrack
NumTrack is an excellent service that works by simply sending a link to the phone number you are reverse searching in the form of a text message. As soon as the owner of that phone number taps on the link, NumTrack is able to pinpoint the exact location of the caller and forward that information to the person who has requested it.
Features
Geolocate any phone number globally

Live phone information

Name, address, and job lookup (plus way more besides)

Whatsapp pic and status lookup

Send anonymous text messages

Trace through Whatsapp, Skype, FB (and more)

Send spoken messages anonymously
Benefits
Calls traced in as little as five seconds

Several packages to suit all budgets and requirements

No monthly subscription

No downloads necessary

Completely anonymous
Conclusion
If you are looking for a mobile number tracker online that's easy to use, and which allows you to quickly determine a lot of information about the person who is calling you, without having to give away your anonymity, this NumTrack is an excellent choice.
Alternative to Reverse Phone Lookup Apps
Although reverse phone lookup apps can be very useful, as you will see above, they do have their drawbacks too. For example, most of them will not allow you to track the real-time location of a phone as it is being used.
Reverse phone lookup apps also cannot track the call text, and other activity of any given cell phone, which is why something like the Family Orbit app may be of greater use for you.
What is the Family Orbit app?
The Family Orbit app is a unique family safety app that allows you to monitor your child's phone usage with ease. It has a lot of features that you simply won't find with other mobile number tracker online apps as you will see below: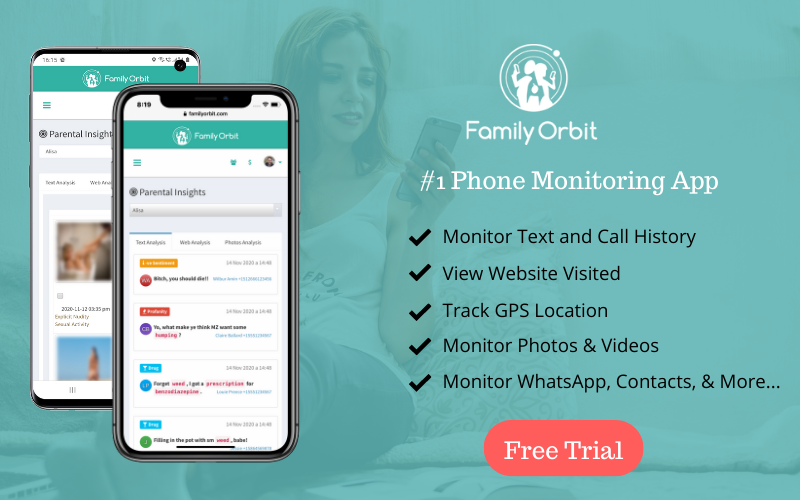 Features of the Family Orbit app
Monitor phone's activity

Locate your child's phone location on a map in real-time

Find and alert to inappropriate activity on a phone

View call and text history as well as website activity, etc.

Works with Android and iOS

Text and call logger

View photos and videos your child has been accessing

Activity timeline generator so you can see what your child has been doing

Alerts to various dangers in real-time
Conclusion
If you just need to look up the number of the occasional stranger call or work out if someone is scamming you, average reverse phone lookup apps and services work just fine, but if you need to be constantly monitoring the usage of your children's phones, and if you want to be able to protect your kids from various dangers before it is too late, a family safety app is probably a far better choice for you and your family because it is always on and working in the background when you need it most.
Try the Family Orbit app for free
Sign up for a free trial with Family Orbit and start protecting your children online today!